Create a Professional and Productive Group Chat - Pitfalls to Avoid
Create productive and professional group chats without pitfalls. Learn how to create a successful group chat, set expectations for participants, and avoid common mistakes that can lead to unproductive conversations.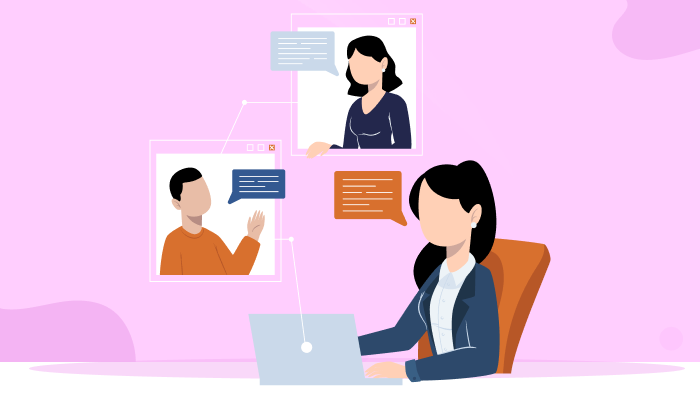 Group chats have become an integral part of the modern workplace, offering a convenient and efficient way for teams to communicate. However, it can be easier to maintain productivity using group chat tools if managed properly. Creating a professional and productive group chat requires awareness of potential pitfalls to keep conversations focused and on track. Here, we will cover some important tips to help create a successful group chat environment in your organization.
We will discuss why it is important to set ground rules, how to handle distractions and strategies for dealing with problem members. By following these suggestions, you can ensure that everyone involved in the conversation feels comfortable while maintaining high-efficiency levels.
How Can Group Chat Help Professionals?
Group chat can be a powerful tool for professionals to stay connected and collaborate. It's especially helpful for remote teams who need an efficient way of staying in touch with each other or quickly exchanging ideas. Business chats provide a platform that allows all group members to communicate efficiently, no matter their location. This type of communication helps people save time by keeping everyone on the same page and eliminating guesswork when making decisions.
However, pitfalls should be avoided if you want to create a professional and productive business chat environment. To start, it's important to use the chat function sparingly as this can reduce efficiency instead of helping it. Additionally, keep conversations relevant and appropriate, so they don't distract from the group's main purpose. Finally, ensure that everyone is respectful toward one another. Any disrespectful behavior should result in immediate action against those responsible. These steps will help foster an effective work environment where collaboration can flourish without distraction or disruption.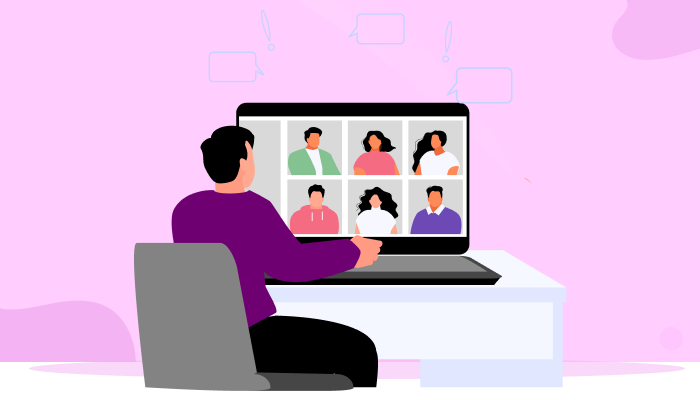 What are the 5 Benefits of a Group Chat?
Group chat is an essential tool for today's professionals. With the help of a channel messaging app or a group chat app, teams can communicate quickly and easily to stay productive and connected. Several key benefits make group chats invaluable in the workplace.
1. Increased Productivity
Group chats can be a great way for teams to increase their productivity. Free group chat tools, such as Teams.cc, make it easier for team members to stay in touch and collaborate on projects easily. With the right setup and communication rules, groups can take advantage of this powerful tool to maintain high levels of efficiency and effectiveness within their organization.
One key benefit of using Teams.cc is that it allows users to easily create threads or conversations between two or more people without switching back and forth between different messaging apps. This prevents any confusion or disruption when communicating with multiple people while still keeping everything organized in one place. Additionally, its built-in features facilitate smoother collaboration by providing users with an easy way to share files, assign tasks, set reminders, etc., thereby helping teams save time and energy that would otherwise have been spent coordinating through other means.
Ultimately, free group chat tools like Teams.cc provide an invaluable resource for businesses looking to keep their teams productive and connected no matter where they are located geographically. By taking advantage of its various features and implementing clear communication guidelines from the start, organizations can ensure that everyone gets the most out of every conversation, which will ultimately help them reach their goals faster.
2. Improved Collaboration
Improved collaboration is key to ensuring a professional and productive group chat. Teams.cc gives users the best group chat app experience with all of its features, allowing teams to collaborate more efficiently. With Teams.cc, you'll have access to real-time communication tools that allow your team members to share ideas, discuss topics, and get work done quickly and effectively in one platform. Plus, its integration capability enables seamless connectivity between other business applications like CRMs or project management software so everyone can stay up-to-date with tasks and progress without needing multiple applications open at once.
What makes Teams.cc stand out from other solutions is its customizability. Users can customize their workspace according to their specific needs by adding channels for different projects or conversations and setting roles and permissions for certain members depending on the task they need help with. This setup allows teams to focus on what matters most: getting things done together effectively while avoiding any potential pitfalls due to miscommunication or lack of organization.
3. Increased Accountability
Accountability is an essential factor for a successful group chat. When teams work together on projects, especially online, it can be difficult to track who's doing what and when tasks get completed. Increased accountability in the group chat helps everyone stay on the same page and ensures that all goals are achieved.
Live chats and group chats online have made this process much easier. With platforms such as Teams.cc, members of the team can communicate easily with each other while keeping a record of every conversation and task completed within the chatroom. This allows team leaders to quickly review progress without asking individuals directly about their status or any outstanding items they may need help with.
4. Improved Communication
Improved communication is essential to creating a professional and productive group chat. By utilizing chatting apps such as Teams.cc, members can easily share documents, images, videos and even audio clips to ensure everyone in the team has access to all relevant information. This will greatly improve collaboration among members, allowing them to work together more effectively and efficiently.
Additionally, having a dedicated chat platform makes it easier for teams or individuals to stay organized by maintaining their progress on tasks and projects throughout the conversation. They can also use this platform for conversations that don't require direct interaction with other teammates but still need to be documented, like ideas or feedback from remote workers or clients. Furthermore, Teams.cc enables users to keep track of conversations via checklists and task lists so they will get all the important details along the way.
5. Improved Morale
Improved morale is a critical component of creating the best group chat. Every participant must be on board and feel like their contributions are valued. With Teams.cc, you can easily create an atmosphere of collaboration by providing members with tools that encourage engagement and communication such as polls or emoji reactions. This helps promote team spirit and keeps everyone motivated even during challenging tasks.
In addition to the features available through Teams.cc, building trust among virtual teammates is essential to keep morale up. Establishing clear roles for each early on will help ensure effective collaboration throughout your project timeline. Additionally, setting aside time for casual conversation (either virtually or over video/audio call) can help break down barriers between participants and increase comfort when discussing topics related to work projects.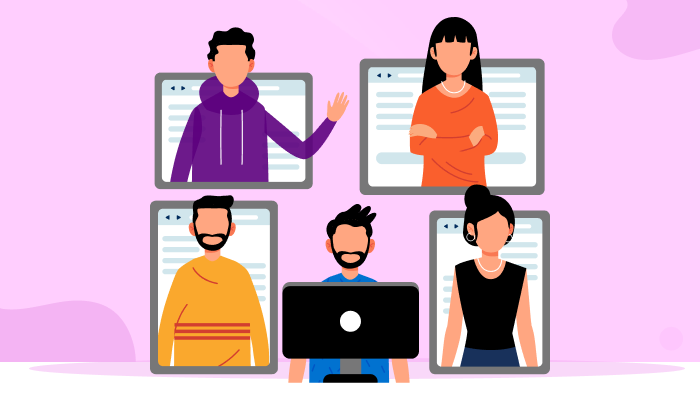 5 Common Group Chat Pitfalls
Group chats can be a great way to stay connected and collaborate with team members. However, they can lead to unprofessional conversations and lower morale if not managed properly. Here are five common pitfalls to avoid when creating a professional and productive group chat:
Too Much Noise
Group chats can quickly become overwhelming and unproductive if left unchecked. More noise, or irrelevant messages that don't pertain to the group's purpose, can be a common pitfall when creating and maintaining an effective chat room. To avoid this problem, you'll need some organization tools like Teams.cc, which helps moderate conversation and keep things focused on the topic at hand.
Here are four key strategies for avoiding too much noise in group chats:
Monitor conversations regularly: Keeping track of who is saying what will help you recognize potential issues before they get out of hand.
Set clear boundaries: Let your team know what's acceptable within the chatroom, so everyone is on the same page from day one.
Establish separate channels: If certain topics come up often enough, create a dedicated channel for them rather than cluttering up the main discussion with endless side conversations.
Use rules/moderation wisely: Moderators should not be heavy-handed but instead use their power judiciously to ensure no one person dominates the conversation or makes it difficult for others to contribute ideas.
By following these tips, you'll have a professional chatroom full of productive conversations free from unnecessary distractions and chaos!
Lack of Focus
When it comes to creating a professional and productive group chat, the focus is key. Without the right level of focus, conversations can quickly become disorganized and derailed. To avoid this pitfall in your group chat, there are several steps you can take:
First off, set clear expectations for how the conversation should flow. This will help keep everyone on track and ensure that important messages are preserved amidst other noise or distractions. Additionally, try using tools like Teams.cc for better control over who speaks when – allowing moderators to more easily direct attention towards those that need it most.
Too Many People
Too many people in a professional and productive group chat can be an issue. Having too much input from multiple sources may cause confusion or disruption to the conversation, leading to a a lack of focus and slower progress towards goals. It's important to consider how many members are necessary for any discussion and ensure that everyone invited is willing and able to contribute positively.
Communication tools like Teams.cc make it easy to manage who has access to a particular chat room, so there is less chance of overcrowding the conversation with unnecessary participants. Invite only those with something relevant and valuable to offer, as this will help keep things organized and efficient by reducing clutter in the messaging stream. Each team member can stay engaged and focused on what matters most, achieving success together!
Miscommunication
Miscommunication is a major pitfall to avoid when creating a professional and productive group chat. When too many people are in the conversation, it becomes difficult for everyone to communicate effectively. It's important to ensure that all members understand each other's messages clearly, as misunderstandings can lead to wasted time and resources. One way of ensuring clarity is by using tools like Teams.cc, which allows conversations to be organized into threads; this makes it easier to track progress on specific topics or tasks while allowing users to stay up-to-date with the entire conversation at once.
It is also essential that members of these chats can accurately express their thoughts and feelings without fear of being misunderstood or judged. To achieve this level of comfort, it may be necessary to establish ground rules or guidelines beforehand so that all participants know what behavior is acceptable within the group chat environment.
Lack of Accountability
A lack of accountability among group members can be one of the most significant pitfalls when creating a professional and productive group chat. With proper accountability in place, there will likely be misunderstandings between team members; this could lead to an overall decrease in productivity and cohesion within the group. Using tools like Teams.cc can help create more transparency and understanding by giving everyone visibility into project progress, task assignment tracking, and real-time updates on tasks and events, all while keeping everyone accountable for their actions.
With these types of tools, every team member is aware of what needs to be done and who's responsible for each task, meaning no one person is left feeling overwhelmed or unsupported if they need assistance. Plus, having all conversations visible allows everyone to stay up-to-date without needing multiple meetings that take up valuable time. This way, teams remain organized and efficient even during remote work or virtual collaboration. With clear communication lines established through platforms like Teams.cc, groups can ensure that individual contributions are properly tracked and ultimately recognized for their hard work.
Get started with the leading Team Chat Software today! Sign Up 14 Day Trial
Conclusion
Group chat can be a great way to keep your team organized and productive, but it's important to ensure you avoid potential pitfalls. The most common problems include lack of focus, too many people in the group or miscommunication. Taking proactive steps like setting clear expectations and establishing rules for communication will help ensure that your group chat is professional and productive. Utilizing tools such as Teams.cc can also be beneficial by providing an easy-to-use platform with features designed specifically for groups to stay connected and on track. Understanding what obstacles may arise during group chats allows you to set yourself up for success and get the most out of this powerful tool.
Why Choose 500apps?
#1
All-in-One Suite with more than 50 apps
#2
Everything you need today and in the future for all departments
#3
Unbelievable value - the lowest pricing you will ever find
#4
Hosted in 6 locations for compliance and blazing speeds
#5
24/5 Support - FREE chat, email and phone
#6
Uncapped features - limits you will never reach humanly
#7
Managed and maintained everyday by a dedicated team
#8
No downtime - comes with a 99.9% uptime guarantee
#9
Supports a number of international languages
#10
We've everything covered - 90k+ trust us with their business
Join the SaaS Revolution
All-in-One Suite of 50 apps

Unbelievable pricing - $14.99/user

24/5 Chat, Phone and Email Support