11 Best IP Monitoring Tools of 2023: A Quick Overview
In today's connected world, it is important to have the right tools to monitor IPs. IP monitoring can provide key insights into the activity and performance of your networks, helping you make more informed decisions about how best to secure and optimize them. With so many options available, it can take time to determine the best IP monitoring tools for 2023. This article will cover 11 of the best IP monitoring tools on the market and provide a quick overview of their features and benefits.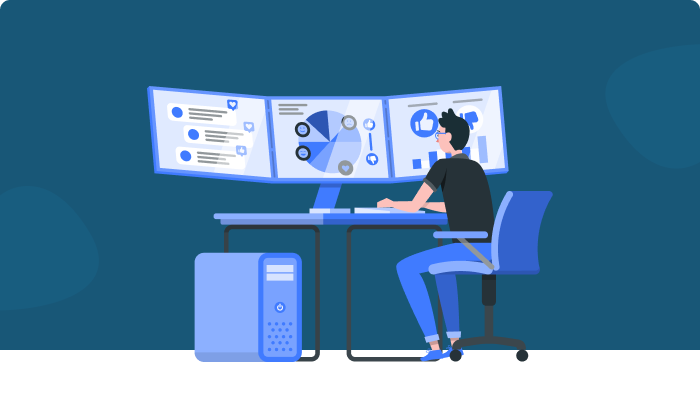 Whether managing an enterprise network or trying to keep tabs on your home Wi-Fi connection, having the right tool is essential. The best IP monitoring tools enable users to track data usage, detect malicious behaviour, analyze traffic patterns, and more, giving administrators full visibility over their networks at all times. We'll discuss these features in greater detail as we look at some of the top contenders for 2023.
From open-source solutions like Nagios XI to commercial products such as SolarWinds Network Performance Monitor (NPM), there's no shortage of great choices when selecting an IP monitoring solution for 2023. Keep reading for our comprehensive list of 11 must-have IP monitoring tools, complete with a brief description of each one's main capabilities and benefits!
What Is IP Monitoring?
IP monitoring is the process of tracking a device's Internet Protocol (IP) address. It can be used to identify and monitor any online activity related to that particular IP address. With this software, companies can detect suspicious behaviour or potential cyber threats on their networks in real-time. Additionally, it allows them to keep an eye on network performance by providing detailed insights into data such as uptime monitoring, bandwidth usage, latency issues, etc.
Using ip monitoring tools provides organizations with invaluable security features and visibility into their systems. They're also great for helping IT staffs manage resources more efficiently and troubleshoot problems quickly when they arise. Furthermore, these types of applications can provide users with automated alerts about certain activities on their networks, allowing teams to take proactive steps towards preventing malicious attacks before they occur.
Overall, ip monitoring is a beneficial tool for businesses looking to safeguard their digital infrastructure in 2021 and beyond. By leveraging the right solutions, organizations can protect themselves from costly downtime while ensuring compliance with industry regulations.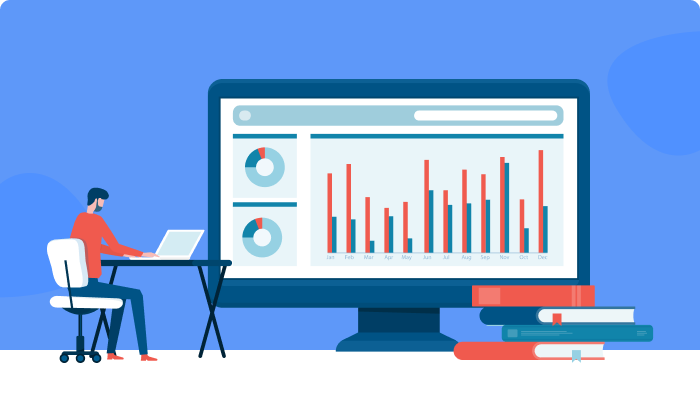 Advantages of Using an Effective IP Monitoring Tool
IP monitoring is essential for businesses and organizations that need to keep track of their website, server, or IP address. Utilizing such a tool offers numerous benefits for any business looking to stay competitive in the digital landscape. Here are the advantages of using IP monitoring tool:
Allows companies to monitor performance and uptime across multiple devices simultaneously.
Provides real-time alerts for changes in system status or availability.
Improves security protocols with detailed insight into data traffic between different systems and networks.
Identifies potential threats before they cause harm.
Enhances operational efficiency and maximum protection against cyberattacks.
Steps to Select an IP Monitoring Tool
Choosing the right ip monitoring tool can be overwhelming, and it's important to select one that meets your needs. With so many options available in 2023, there are a few steps you should follow when selecting an ip monitoring tool:
Know what you need: Consider all of the features you require from app monitoring, as well as any other requirements for data protection or security measures.
Research thoroughly: Compare different tools and read reviews to better understand their capabilities. Be sure to consider pricing structures; some may offer free trials before committing long-term.
Ask Questions: Reach out to customer service teams with any queries or concerns about the product's features.
Take your time: Don't rush into purchasing without considering all your options first! It pays off in the end if you take the time to research and find a solution that works best for your specific requirements.
It is essential to make an informed decision when picking an IP monitoring tool, since this will directly impact how efficient and secure your system will be. Keep these tips in mind during the selection process, ensuring that you choose the option that fits your budget and technical needs perfectly!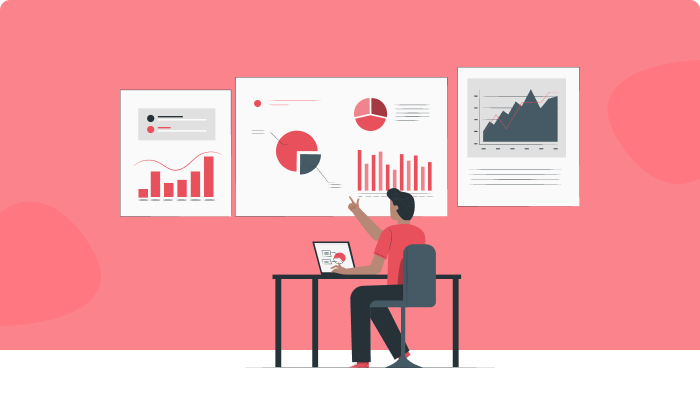 11 Best IP Monitoring Tools of 2023
When it comes to monitoring IPs, there are a lot of choices out there. Knowing which is right for you and your needs can be difficult. That's why we've gathered up 11 of the best IP monitoring tools available in 2023.
These tools come with all sorts of features that will help make sure you get the most out of your network. These tools have everything you need to monitor your system's performance and security, from real-time alerts to comprehensive reporting capabilities. Plus, they're easy to use and often affordable too!
SitePing
SitePing is a powerful tool for network administrators to monitor and manage the availability of IP addresses. It allows users to track, allocate, and report on IP address usage in real time. With its intuitive web-based interface, SitePing makes it easier than ever to keep your network running smoothly. Here are three reasons why SitePing is one of the best ip monitoring tools of 2023:
Automated Discovery & Monitoring: SitePing automatically discovers all devices connected to the network and provides detailed reports about their connection status. This helps users quickly identify any discrepancies or issues in the system before they become major problems.
Flexible Configuration Options: The software offers flexible configuration options that allow you to customize settings according to your needs. For instance, you can configure DHCP servers, DNS records, subnets, and more with just a few clicks.
Comprehensive Reporting Capabilities: SitePing also provides comprehensive reporting capabilities that enable users to generate custom reports based on different criteria like utilization rate, device type, etc., which can be used for audit purposes or capacity planning.
Overall, SitePing is an invaluable tool for managing networks efficiently while providing real-time insights into usage trends and performance metrics.
Get started with the leading IP Monitoring Tool today! Sign Up 14 Day Trial
ManageEngine Opmanager
ManageEngine OpManager is a powerful IP monitoring tool that helps businesses keep track of their network resources. It can provide real-time insights into all connected devices' performance, usage and availability. It also offers automated tracking for any new device or configuration changes. With its intuitive user interface and system scalability, it makes it easy to manage even large networks with ease. The main features of ManageEngine OpManager include:
Customizable dashboards to monitor the current status of each resource.
Automatic discovery to easily add new devices without manual configuration.
Bandwidth monitoring to detect traffic levels and ensure optimal performance.
Fault management to provide alerts and take corrective action before service interruption.
Cloud integration to monitor data from multiple sources from one console.
Live support chat boxes for user convenience.
Built-in reports for better analysis.
The live support chat box is useful for resolving customer queries instantly and proactively reducing downtime due to technical glitches or network outages. Built-in reports help administrators gain insights about their IT environment which can be further analyzed for better decision-making and efficiency. Overall, ManageEngine OpManager is a comprehensive solution suitable for both small businesses as well as large enterprises looking for an efficient way to monitor their networks effectively.
Whatsup Gold Ip Address Tracker
WhatsUp Gold IP Address Tracker is a powerful tool for tracking and monitoring IP addresses. It offers comprehensive network visibility and performance, allowing users to identify devices on the network easily. This software allows organisations to monitor their entire infrastructure from one central dashboard, including all physical and virtual devices connected to their networks. The tracker provides an overview of active connections and detailed reports on bandwidth utilization, latency times, packet loss rates, application availability, and more.
Its advanced alerting capabilities set WhatsUp Gold apart from other IP address trackers. Users can configure custom notifications based on various metrics, such as device availability and usage thresholds, to get alerted if something isn't operating optimally. This allows them to take proactive measures before any serious problems arise. Additionally, the platform features powerful reporting tools that give users insights into their overall network health.
Spiceworks Ip Tracker
Spiceworks IP Tracker is the perfect tool for businesses looking to keep track of their network's IP addresses. It makes it easy to identify and monitor changes in your network, giving you a full view of all active devices on the network. Spiceworks' built-in alert system helps notify you when any changes occur, so you can stay up-to-date with what's going on within your business.
The user interface is intuitive and straightforward, allowing users to gain insight into their networks quickly. With just a few clicks, administrators can easily create detailed reports showing which IPs are being used by each device and receive notifications when new ones appear or disappear. This ensures they always have an accurate picture of their network at any given time. Plus, this valuable data can be exported to other programs such as Microsoft Excel.
Prtg Network Monitor
PRTG Network Monitor is a comprehensive tool for IP address monitoring. It provides users with detailed insights into their network infrastructure, offering real-time information about the status of their devices and connections. The software makes it easy to identify potential problems quickly, allowing administrators to take preventive measures and keep the system running smoothly.
Here are some key features of PRTG Network Monitor:
Automated alerts: Users can set up custom triggers that will send out an alert if certain conditions occur. This allows them to stay ahead of any issues before they become serious.
Traffic analysis: PRTG provides granular data on who or what is using bandwidth in a given time frame, helping admins better understand usage patterns and optimize traffic flow.
Multi-platform compatibility: The tool supports Windows, Linux, macOS, iOS, Android and more, making it possible to monitor networks regardless of platform configuration.
Comprehensive reporting: Admins can access reports online and offline for historical data overviews and performance tracking over longer periods.
Overall, PRTG Network Monitor offers powerful tools for IP address management that enable users to maintain reliable connections across multi-platform environments while providing valuable insights from automated alerts to extensive reporting options.
Nagios Network Analyzer
Nagios Network Analyzer is another powerful monitoring tool that can be used to keep track of IP addresses and network performance. It offers a variety of features such as server monitoring, website monitoring, user-defined service checks, email notifications, alerts for changes in the environment and more. This tool also provides real-time analysis of your network traffic so you can quickly identify any issues or threats. Additionally, it supports multiple operating systems, including Windows, Linux, and Mac OS X.
One major benefit of using Nagios Network Analyzer is its scalability – users are able to add new devices easily without having to make large configuration adjustments. It also includes an intuitive dashboard which allows administrators to view their current status at a glance. With this tool, admins can easily monitor all aspects of their networks from one place. Furthermore, Nagios Network Analyzer has been designed with security in mind; it helps protect against malicious attacks by blocking suspicious activities before they occur.
IPCheck Server Monitor
IPCheck Server Monitor is an advanced monitoring tool for servers, websites, networks and more. It offers a wide range of features to ensure that your infrastructure remains in top condition – from regular checks to performance measurements. With IPCheck's easy-to-use interface, you can quickly configure settings, create custom graphs and reports, set up alerts when something goes wrong, and much more.
IPCheck has a multitude of advantages over other IP monitoring tools on the market. It allows users to monitor multiple services at once, such as DNS resolution times or database queries. This makes it easier to identify issues within complex systems without manually checking each component separately. Additionally, IPCheck provides detailed real-time analytics, which allows administrators to gain insights into their network's uptime status at any given moment.
IPswitch IP Monitor
IPswitch IP Monitor is a comprehensive tool for monitoring your website's performance and availability. With its easy-to-use interface, it enables users to identify any problems quickly and take corrective action. It has advanced features such as real-time alerting, error log tracking, and customizable dashboards that make monitoring more efficient. Here are some of the key benefits of using IPswitch IP Monitor:
Automatic Monitoring: The software automatically monitors websites every two minutes so you can be sure your sites are always up and running without having to check them yourself manually.
Detailed Reports & Alerts: You'll immediately get detailed reports on downtime incidents via email or SMS alerts so you can handle issues immediately. It also allows you to monitor site health over the time with historical data analysis.
Customizable Dashboard: You can customize the dashboard according to your individual needs and preferences so that all important information is available in one place at a glance.
Support For Multiple Platforms: This tool supports Windows, Mac OS X, Linux, iOS, Android and other platforms, which makes it compatible with most businesses.
With its intuitive design and powerful features like automatic monitoring, detailed reporting, customized dashboard view, and support for multiple platforms - IPswitch IP Monitor is an ideal choice for those looking for a reliable solution to monitor their website's performance in 2023.
Paessler Prtg Network Monitor
Paessler PRTG Network Monitor is a comprehensive IP monitoring tool that helps you keep track of your network performance. It can provide detailed data and graphs, allowing you to identify any issues with your network devices or connections quickly. Its user-friendly interface makes it easy to get started with this powerful system. Here's what makes Paessler PRTG Network Monitor stand out in 2023:
Its customizable alerting system sends notifications when certain thresholds are reached.
Its multi-layered dashboard enables users to analyze their networks' status at a glance.
Offers scalability of up to 10,000 sensors across multiple sites.
Can be integrated into other systems for improved efficiency.
Paessler PRTG Network Monitor gives IT professionals the peace of mind they need when running complex networks. Its numerous features and customizability options allow administrators to monitor their networks without having to worry about missing important details or making mistakes while troubleshooting problems.
Nmap (Network Mapper)
Nmap (Network Mapper) is a robust, open-source tool for monitoring networks. It's used by network administrators and security professionals to map out hosts, detect services, identify firewalls, scan ports, monitor host uptime, troubleshoot issues, and more.
The best part about Nmap is its versatility; it can be used in both Windows and Linux environments with no extra setup required. Additionally, users can customize their scans according to the specific needs of their environment or task. Some features include Scanning Options:
Basic scans: Quickly check live systems and common ports.
Advanced scans: Find hidden services running on obscure ports.
Stealthy scans: Conceal your activities from firewall detection.
Network exploration options: Probe deeper into individual hosts to collect OS information and examine any vulnerabilities they might have.
Output formats: Generate reports in HTML or XML format for easy comparison across multiple runs.
All this makes Nmap an invaluable resource when it comes to monitoring networks. Its precise capabilities and customizability make it one of the most powerful tools available for IP monitoring in 2023.
SolarWinds IP Address Manager (IPAM)
SolarWinds IP Address Manager (IPAM) is a powerful ip monitoring tool that lets users keep track of their networks, servers and websites. It offers real-time performance monitoring, thorough insights into the status of services or websites, and a wide range of customizable alerts for keeping tabs on availability.
The platform features an intuitive user interface with detailed statistics about uptime, downtime and response times. It also provides info about whether particular services are running properly, as well as notifications when any errors occur in the system. Additionally, Siteping can troubleshoot service issues quickly and efficiently by providing comprehensive reports on latency, packet loss and other network data metrics.
Conclusion
In conclusion, IP monitoring is an essential tool for any organization looking to ensure its network and system performance. An effective IP monitoring tool helps organizations quickly detect issues with their networks and provides them with the necessary data to make informed decisions about how best to address those problems. By evaluating the features of each available tool on the market today, organizations can find the perfect fit for their needs to maximize efficiency levels across all departments. The 11 best IP monitoring tools of 2023 provide a comprehensive range of features designed to meet these exact requirements. SolarWinds IP Address Manager (IPAM), Ipswitch IP Monitor, Paessler PRTG Network Monitor, Nmap (Network Mapper) and SitePing are examples of reliable solutions that will help you monitor your network more effectively than ever before.
Why Choose 500apps?
#1
All-in-One Suite with more than 50 apps
#2
Everything you need today and in the future for all departments
#3
Unbelievable value - the lowest pricing you will ever find
#4
Hosted in 6 locations for compliance and blazing speeds
#5
24/5 Support - FREE chat, email and phone
#6
Uncapped features - limits you will never reach humanly
#7
Managed and maintained everyday by a dedicated team
#8
No downtime - comes with a 99.9% uptime guarantee
#9
Supports a number of international languages
#10
We've everything covered - 90k+ trust us with their business
Join the SaaS Revolution
All-in-One Suite of 50 apps

Unbelievable pricing - $14.99/user

24/5 Chat, Phone and Email Support