Applicant Software: A Comprehensive Guide to Automating Your Hiring Process
Learn how to streamline and optimize your hiring process with Applicant Software. A comprehensive guide to automating your recruitment process.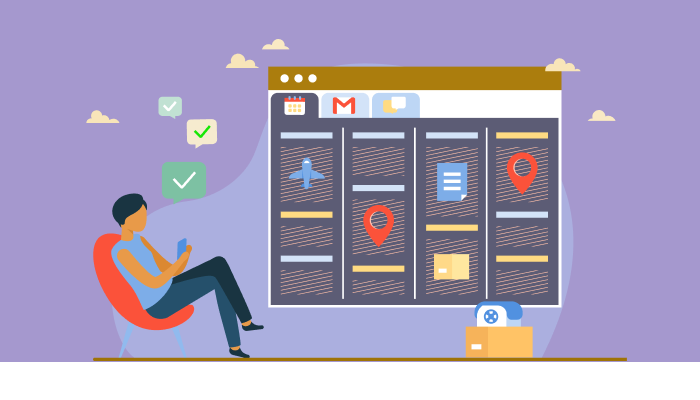 Finding the right talent for the job can be a complicated and time-consuming process for businesses of all sizes. But with applicant software, businesses can streamline the hiring process and ensure they find the right fit for the job. This guide will provide an in-depth look at how applicant software can automate and simplify the hiring process.
From evaluating resumes to organizing interviews and onboarding new hires, we'll explore how applicant software can save you time and money while ensuring the best candidates are chosen for the job.
How AI is Impacting the Hiring Process in Organizations?
As organizations strive to modernize their hiring process, artificial intelligence (AI) plays an increasingly important role. AI-powered solutions can automate key components of the hiring process, such as resume screening, candidate selection, and even automated interviews. These solutions benefit large organizations that receive hundreds or thousands of job applications daily. AI can significantly reduce the time and effort spent on finding the right candidate by quickly analyzing resumes and CVs and identifying applicants who are the most qualified. Furthermore, AI-driven interviews can simulate natural conversations and help managers evaluate candidates quickly and accurately. AI can also be used for post-hiring processes such as employee onboarding and engagement, making the whole process smoother and more efficient.
Benefits and Drawbacks of Implementing AI in the Hiring Process
AI-driven applicant software offers companies a wide range of benefits regarding automating their hiring process. It makes the process more efficient and cost-effective and speeds up the time it takes to find suitable candidates. AI-driven applicant software also helps reduce bias and increase workforce diversity by removing human bias.
However, there are a few drawbacks to using AI in the hiring process. AI-driven applicant software may need to assess a candidate's skills or experience accurately and could lead to an inaccurate assessment. Additionally, AI-driven applicant software can be costly and require significant time and money to set up and maintain. Finally, AI-driven applicant software does not consider the "human" element of the hiring process, which is often required for more complex positions.
Examples of the Best and Most Popular Applicant Software
Today, many different types of application software can help streamline and automate the hiring process. Popular examples include Applicant Tracking Systems (ATS), Job Board Software, Resume Parsers, and Social Recruiting Platforms.
Applicant Tracking Systems (ATS) are software tools that manage job postings, candidate applications, and applicant tracking. They are designed to help admins organize, sort, and search through resumes, applications, and other talent data.
Job Board Software is designed to help employers create, manage, and promote job postings on websites and other job boards. It simplifies posting and managing job openings and searching for, screening, and hiring candidates.
Resume Parsers are software tools that scan, extract, and organize data from resumes. They are designed to quickly parse resumes and convert them into a structured format that is easy to process and analyze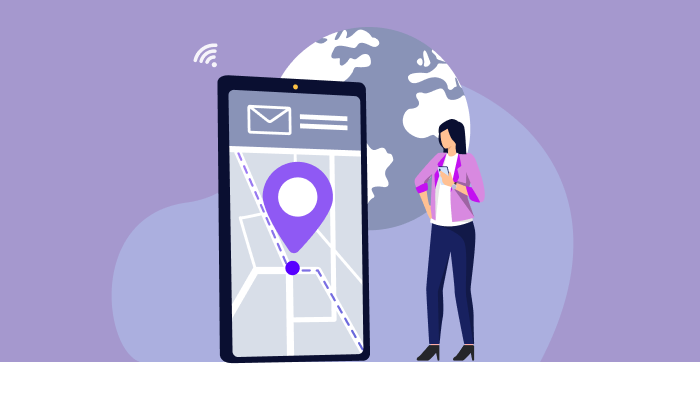 Benefits of Automating Your Hiring Process - An Overview
Automating your hiring process can provide a wealth of benefits. First and foremost, it can save time. By utilizing applicant software, you can quickly assess candidates, save time on data entry, and reduce time spent on tedious administrative tasks. Automating your hiring process also helps you remain organized, as any applicant data entered into the system is stored in a centralized place. Additionally, automated hiring software lets you measure performance, track applicants, and organize the screening process. Finally, automated hiring processes are more efficient and cost-effective than manual processes, saving you valuable resources in the long run.
Steps to Streamline the Hiring Process in Your Organization
1. Identifying Your Needs
Having the right applicant software for your business can be the difference between a successful hiring process and a long and tedious task. Before investing in software, it is important to identify your needs and ensure that the chosen software meets those requirements. To do this, consider the size of your business and the type of applicants you're looking for. Additionally, think about what features you need from the software, such as automation, communication, and tracking capabilities. Lastly, consider the total cost of the software and the budget allocated for installation and maintenance. Once you have identified your needs, the next step is to find the right software that meets your requirements.
2. Assessing Your Current Hiring Process
Assessing your current hiring process is a great way to identify areas for improvement and ensure you are making the most of your time and resources. Start by analyzing the length of time it takes to hire a new employee and evaluating the effectiveness of your existing recruiting strategies. Additionally, consider your current tools and determine if any other platforms or methods could streamline the process. Finally, review the feedback you receive from candidates throughout the hiring process to understand how you can improve the overall experience. By assessing your current hiring process, you'll be able to determine where you can make changes to maximize efficiency and find the best talent.
3. Identifying Your Goals
An important step in automating your hiring process is to identify your goals. It is essential to understand what you're hoping to achieve with the application software and how it will help you save time and money. Ask yourself questions about how many positions you are hiring for, how quickly you need to fill these positions, and the most important criteria when selecting a candidate. Once you have mapped out your goals, you can explore the features available in applicant software to determine which system best fits your needs.
4. Choosing the Right Applicant Software
Choosing the right applicant software for your hiring process is an important step in automating your recruitment process. It's important to consider the software's features, cost, and scalability when selecting the best option for your company. You want to ensure that the software is user-friendly and provides a comprehensive overview of your job applicants, so you can easily make the best hiring decisions. Additionally, you want to ensure that the software integrates with existing applicant tracking systems and provides reporting capabilities for further analysis. By researching and selecting the right software, you can confidently automate your recruitment process and ensure you are hiring the best candidates for your organization.
5. Features and Functions
Automating your hiring process with applicant software can save time and money and make finding and recruiting the best candidates easier. Applicant software features and functions make it possible to automate applicant tracking, manage job postings and job descriptions, manage candidate outreach and communication, and evaluate candidate resumes and responses. With applicant software, you can easily organize, store, and access data on applicants and candidates, monitor job postings, track applicant progress, and customize candidate communication. User-friendly features and functions make it easier to manage the hiring process, ensuring you find the right candidates quickly and easily.
6. Cost Considerations
Cost considerations are an important factor when it comes to automated applicant software. One of the main cost considerations is the initial setup cost for the system. This cost often includes the cost of the software, any technical fees, training fees, and any fees associated with customizing the software to your unique business needs. It is important to understand all of these fees upfront and any ongoing fees associated with the system. Additionally, consider the cost of transitioning from manual recruitment to automated ones. While automated software can often result in big savings in the long run, the initial setup and transition costs can be high. When looking for automated software for your recruitment process, it is important to consider the upfront and ongoing costs to ensure it fits your budget.
7. Implementing Applicant Software
Implementing applicant software can be daunting, but the time and money savings payoff makes it worth the effort. The key to successful implementation is ensuring the software is tailored to your company's hiring needs. Start by outlining the goals and objectives you'd like to achieve with the software, such as reducing time-to-hire, streamlining recruitment processes, and increasing diversity in hiring. Then, choose a vendor and software solution that meets those needs and set up and test the system. Once the software is installed and running, train your team on how to use it and promote its use among recruiters and HR professionals. Finally, track the results and adjust the system as needed to maximize its effectiveness. With careful implementation and management, applicant software can help you save time and money while improving your recruiting process.
8. Preparing Your Team
Preparing your team is an important step in the hiring process. To ensure a successful hiring process, you must take the time to train your team on the applicant software. Start by introducing the software to your team and explaining the benefits of using it to streamline your hiring process. Next, outline the software's features, including how it works and how to use it. Finally, provide your team with resources and training on the software so they can use it effectively. Taking the time to train your team front will help ensure a successful and efficient hiring process.
9. Training Employees
Training your new hires is an essential part of onboarding and can make a big difference in the success of your new employees. It's important to ensure that all new hires have the support and resources to do their job effectively. You should create a comprehensive training program to ensure your new hires have a solid foundation in the skills, processes, and procedures required for their job. This program should include online and in-person training sessions, job shadowing and hands-on practice. Additionally, you should provide resources such as manuals, video tutorials, and online webinars to ensure that your employees stay up-to-date on the latest trends and technologies. Doing so will help your new hires become successful in their positions and help your organization flourish.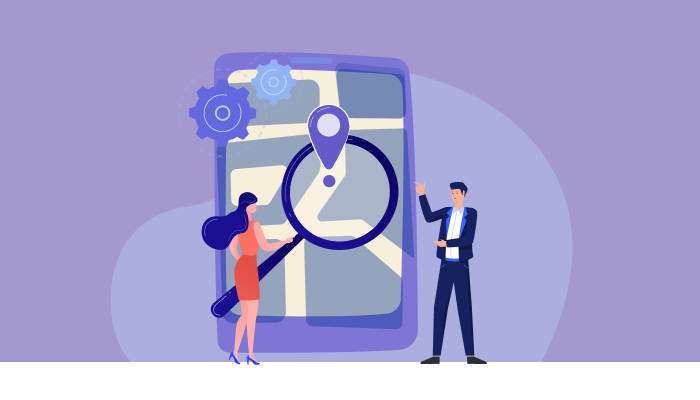 Best Practices for Using Applicant Software
Using applicant software to automate your hiring process can be a powerful tool for streamlining your recruitment process. To ensure you get the most out of your software, here are a few best practices to keep in mind:
Optimize your posting – Make sure you post your job opening on the best channels to attract the most qualified candidates.
Set up tracking – Monitor applicants throughout the recruitment process to ensure that you don't miss any important steps.
Automate communication – Set up automated emails to keep candidates informed of their progress through the recruitment process.
Use reports – Regularly review the reports generated by your application software to get a quick overview of your recruitment process.
Manage your budget – Set budget constraints to ensure you stay within your budget when recruiting.
Following these best practices ensures you get the most out of your applicant software and streamline your recruitment process
Leveraging Automation
When recruiting and onboarding new employees, leveraging automation can help streamline the process and ensure a better candidate experience. Automation can save time and money while improving the accuracy of candidate data. Automation can also ensure a consistent hiring process while reducing errors due to manual data entry. Additionally, automation can help recruiters and hiring managers access real-time insights and data analytics to make more informed decisions. Ultimately, automation can help speed up the hiring process and make it more efficient, allowing for a better overall experience for applicants and recruiters.
Using RecruitHire
RecruitHire is an Applicant Tracking System (ATS) designed to streamline recruitment. It's designed to make the process of tracking and organizing job applications easier, as well as automate parts of the recruitment process. With RecruitHire, you can quickly and easily post job openings, review resumes, set up interviews, create assessment tests, and more. Moreover, RecruitHire also provides automated communication to applicants, keeping them informed at all stages of the recruitment process. Finally, RecruitHire can easily integrate with other HR software to have a seamless recruitment process. With RecruitHire, you can significantly reduce the time and effort associated with the recruitment process while ensuring you are selecting the right candidate for the job.
Get started with the leading Applicant Tracking System today! Sign Up 14 Day Trial
Conclusion
In conclusion, applicant software is a powerful tool for automating the hiring process. It can streamline the recruitment process, reduce the amount of manual work involved and help you find the best-qualified candidates for any job. By incorporating applicant software into your recruitment process, you can save time and money and ensure that you only hire the best people for the job.
Why Choose 500apps?
#1
All-in-One Suite with more than 50 apps
#2
Everything you need today and in the future for all departments
#3
Unbelievable value - the lowest pricing you will ever find
#4
Hosted in 6 locations for compliance and blazing speeds
#5
24/5 Support - FREE chat, email and phone
#6
Uncapped features - limits you will never reach humanly
#7
Managed and maintained everyday by a dedicated team
#8
No downtime - comes with a 99.9% uptime guarantee
#9
Supports a number of international languages
#10
We've everything covered - 90k+ trust us with their business
Join the SaaS Revolution
All-in-One Suite of 50 apps

Unbelievable pricing - $14.99/user

24/5 Chat, Phone and Email Support