5 Best Web App Monitoring Tools You Need to Know
Are you looking for the best way to monitor your web applications? The amount of data and performance metrics needed for web application monitoring can be overwhelming. With so many different tools available, it's hard to know which is right for you. To help make this task easier, we've compiled a list of the top 5 web app monitoring tools essential for any IT professional or developer.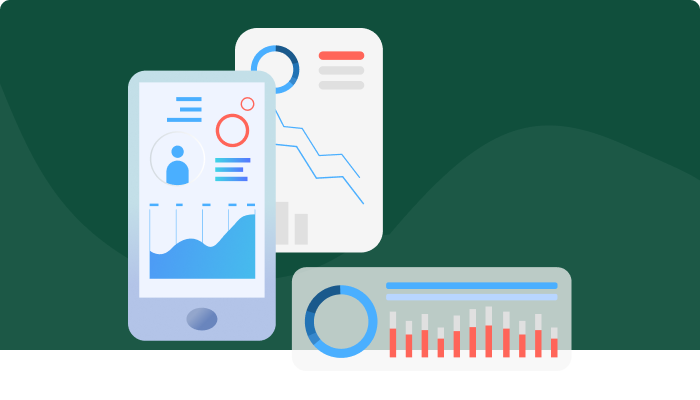 These five powerful tools provide detailed insights into your applications' performance in real-time. From server uptime to memory usage, these solutions give you the visibility and control you need to ensure everything runs smoothly. Additionally, they all offer invaluable features such as alerting and reporting capabilities, making them indispensable when optimising your network infrastructure's performance.
So if you're ready to take your web application monitoring game up a notch, read on! We'll explore each tool in detail, from its key features to pricing plans, providing insight into what makes each solution stand out from the rest.
What is Web App Monitoring and How Does it Work?
Web app monitoring is a process of tracking and analyzing the performance of web applications. Website or application owners often do this to ensure that their services are running as expected, with minimal disruption and downtime. It also helps protect against threats such as viruses, malware, cyber-attacks, etc., while providing insights into how users interact with the application.
Observing web application activities to identify changes or issues quickly.
Measuring data from various sources to identify areas for improvement within the application.
Logging user activity to monitor web app performance.
Collect customer feedback to assess if changes are needed.
Recording server requests to check for errors in code execution.
Tracking page load times to assess page speed.
There are numerous tools available to help monitor your web apps effectively. These include open-source solutions like Nagios for network monitoring and New Relic for application performance management; many commercial offerings are available, like Datadog for real-time analytics and Dynatrace for comprehensive software intelligence. No matter what tool you choose to use, proactively monitoring your web apps will help keep them running smoothly and securely.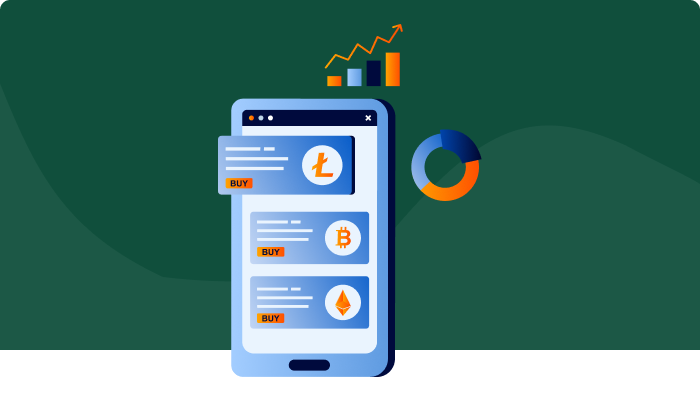 Tips for Selecting a Web App Monitoring Tool
Selecting the right web app monitoring tool is essential for keeping your business running smoothly. It's important to consider multiple factors before selecting an app monitoring software solution, such as cost, usability and features offered. With so many options available today, deciding which one best meets your needs can take time. Here are some tips to help you make informed decisions when choosing a web app monitoring tool.
Evaluate available app performance monitoring tools to determine if the metrics match your business needs.
Assess the ease of use of each software and if any customization options are available.
Compare prices between different vendors and research the customer support offered.
Run demos or free trials to understand how the tools work in practice.
Read reviews from other users who have used the same product.
List of 5 Best Web App Monitoring Tools
Web app performance is essential to any online business, so finding the right monitoring tool to keep your applications running smoothly and efficiently is paramount. With so many different web app monitoring tools today, it can take time to determine which one will best suit your needs. To help make this decision easier, we have compiled a list of five of the best web app monitoring tools currently available.
New Relic
New Relic is a powerful web app monitoring and application monitoring tool. It enables users to monitor the performance of their applications in real-time, allowing them to identify issues quickly and take corrective action as needed. With New Relic, users can also track usage trends over time, helping them gain valuable insights into user behavior and preferences. Its intuitive dashboards make it easy for teams to get an overview of application health at any given moment.
The platform offers detailed analytics that provides insight into how apps perform on different devices and browsers. This helps developers optimize performance for each system architecture or device type. New Relic's alerting feature also ensures IT professionals stay informed when an issue arises with one of their applications. Teams can configure custom alerts based on key metrics, such as response times or error rates, so they know immediately when something needs attention.
AppDynamics
AppDynamics is one of the top web app monitoring tools available in today's market. It offers a comprehensive view of an organization's application performance and user data to help them make better decisions about their product or service. Here are four reasons why AppDynamics stands out among its competitors:
Flexible pricing plans: They offer different packages depending on your business's needs, so you don't have to overpay for features you won't use.
Automated insights: It provides automated analytics so that users can quickly gain insight into their applications without manually searching through hundreds of pages of data.
Advanced website monitoring capabilities: It monitors all aspects of website performance, including page speed, availability, uptime, latency and more.
Comprehensive app monitoring: This tool allows users to monitor their apps' frontend and backend components in real-time for errors and other issues that could affect the user experience.
AppDynamics is a powerful solution for businesses looking for an effective way to measure their web app performance and ensure high-quality customer experiences. Its advanced features provide deep visibility into how websites perform and what changes need to be made to optimize customer journeys across channels.
Datadog
Datadog is one of the most popular app monitoring software solutions available today. It has a range of features designed to make it easier for users to monitor and improve the performance of their apps with greater ease. Datadog offers powerful analytics that allows businesses to track user engagement, pinpoint slowdowns or crashes in real-time, and identify potential weak spots within an application's architecture.
In addition, Datadog also provides a comprehensive suite of tools dedicated specifically to app performance monitoring. These include customizable dashboards that allow teams to view key metrics related to their applications' uptime and response time without having to switch between multiple screens or platforms.
Prometheus
Prometheus is a powerful, open-source web app monitoring solution. It provides comprehensive server and mobile app monitoring capabilities to administrators across the globe. With Prometheus' data visualization tools, you can easily track metrics from multiple sources in real-time. Here are three key features of this tool:
Easy setup: You don't need any special configuration to set up Prometheus – just install it and get started immediately!
Comprehensive tracking options: This tool allows you to monitor all aspects of your web application's performance, including server and mobile app monitoring.
Alerting system: Regular alerts will ensure you stay on top of any issues or outages in your web applications.
Thanks to its intuitive UI and powerful tracking abilities, Prometheus has become one of the most popular web app monitoring solutions. Whether you're looking for an easy way to keep tabs on your servers or trying to find a robust mobile app monitoring solution, Prometheus might be worth considering.
SitePing
Siteping is a popular web application monitoring tool that allows performance monitors to track the uptime and downtime of websites. It provides an efficient way for users to gain real-time insights into their website's status without any manual intervention. Here are four reasons why Siteping is one of the best web app monitoring tools:
Easy Setup: Setting up Siteping takes only minutes, meaning you can quickly start tracking your site's health and performance.
Affordable Pricing: With plans starting from as low as $9 per month, users get all the features they need at an unbeatable price point.
Comprehensive Reporting: You can easily access detailed reports on uptime, response time, page size, and more with Siteping. This helps you understand how your website performs over time and make changes accordingly.
Alerting System: Users can set up automated alerts to know immediately when there's an issue with their website or if it goes down unexpectedly.
Siteping offers a great solution for those looking to monitor their website performance in real-time, all while staying within budget!
Get started with the leading App Monitoring Tool today! Sign Up 14 Day Trial
Conclusion
Web app monitoring is essential for any business that depends on web applications. With the right monitoring tools, businesses can keep track of performance and identify potential issues before they become a problem.
The five best web app monitoring tools, New Relic, AppDynamics, Datadog, and Dynatrace, all offer unique features to help you monitor your web applications. Each has its advantages and disadvantages, so selecting the one that best meets your needs is important. All four options include SitePing, allowing users to detect problems with their web apps in real-time quickly.
Why Choose 500apps?
#1
All-in-One Suite with more than 50 apps
#2
Everything you need today and in the future for all departments
#3
Unbelievable value - the lowest pricing you will ever find
#4
Hosted in 6 locations for compliance and blazing speeds
#5
24/5 Support - FREE chat, email and phone
#6
Uncapped features - limits you will never reach humanly
#7
Managed and maintained everyday by a dedicated team
#8
No downtime - comes with a 99.9% uptime guarantee
#9
Supports a number of international languages
#10
We've everything covered - 90k+ trust us with their business
Join the SaaS Revolution
All-in-One Suite of 50 apps

Unbelievable pricing - $14.99/user

24/5 Chat, Phone and Email Support