9 Marketing Automation Strategies to Increase ROI
In this article, we will discuss nine of the most effective marketing automation strategies that you can use to boost your return on investment (ROI). From optimizing customer journeys and leveraging lead segmentation to personalizing content and using influencers, these tactics will help you optimize your campaigns for maximum efficiency, and results.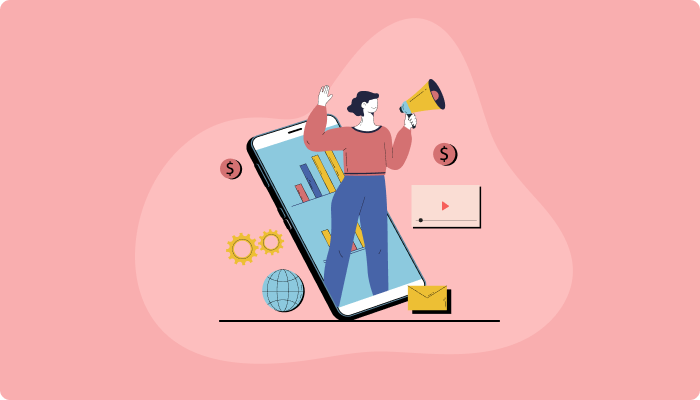 Marketing automation is an essential tool for modern businesses, yet many organizations struggle to maximize its potential. If done right, marketing automation can leverage data-driven decisions and insights to increase ROI in a cost-effective manner. But what are the best strategies for getting started?
Defining Marketing Automation
When it comes to improving ROI, marketing automation is a great place to start. But what exactly is marketing automation? Technology and software programs are used to manage various aspects of your digital marketing campaigns to increase leads, conversions, and overall ROI.
You can automate manual tasks such as email campaigns or social media postings with marketing automation. This helps streamline workflows for marketers by allowing them to focus more on strategy development and creative projects instead of mundane yet necessary tasks. Additionally, automated tools are great for personalizing customer experiences across multiple channels like emails, webpages, search engine optimization (SEO), and ads. By providing personalized messages and content based on customers' interests and preferences, businesses have an advantage when connecting with their target audience and turning them into loyal customers.
Marketing automation enables companies to maximize their time spent while also making sure they reach their desired goals, whether that be generating leads or increasing sales, without wasting resources or money along the way.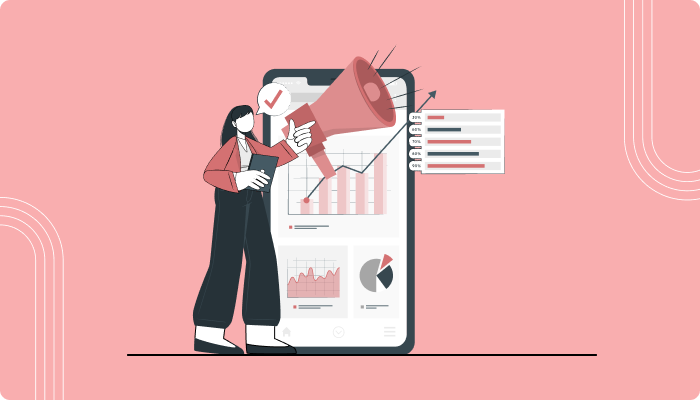 Advantages of Marketing Automation for Businesses
Marketing automation can be a powerful tool for businesses looking to increase ROI. Integrating marketing automation with CRM systems allows companies to streamline their operations and maximize profits. By using automated processes, businesses can save time and money while driving more leads and conversions. Some of the benefits of marketing automation are:
Enables businesses to create targeted campaigns that reach prospects at all customer journey stages.

Helps marketers optimize campaigns based on performance metrics such as open rates, click-throughs, and conversion rates.

Allows personalized messages to resonate better with customers.

Allows marketers to track customer data over time to gain insights into their behaviors and preferences. This data can lead to more effective strategies down the line.
Ultimately, marketing automation can help businesses get ahead by allowing them to easily manage campaigns across multiple channels while gaining a deeper understanding of their target audience.
Key Factors to Consider While Implementing a Marketing Automation Strategy
When it comes to increasing return on investment (ROI) through marketing automation, several key factors need to be considered. First and foremost is selecting a suitable marketing automation platform for your business. A good platform should provide features such as automated email campaigns, lead scoring capabilities, and customer segmentation tools, which can help maximize ROI over time.
Define Your Buyer Persona: The first step of any marketing automation strategy should be to define your buyer persona.

Identify Your Goals: It's important to not only define your goals but also have a system to measure success.

Set Up Your Platform: You must choose the right platform for your marketing automation strategy.

Segment Your Audience: Segmenting your audience will ensure that you send the right message to the right people.

Develop Your Content Strategy: A content strategy is essential for any successful marketing automation strategy.

Monitor and Refine Your Campaigns: It's important to monitor and refine your campaigns to maximize their effectiveness.
Additionally, businesses must ensure they have an effective strategy before investing in marketing automation platforms. This means setting clear objectives around what you hope to achieve with the technology and creating targeted campaigns based on those goals. It's also important to monitor results closely throughout the process to fine-tune efforts when necessary and make adjustments.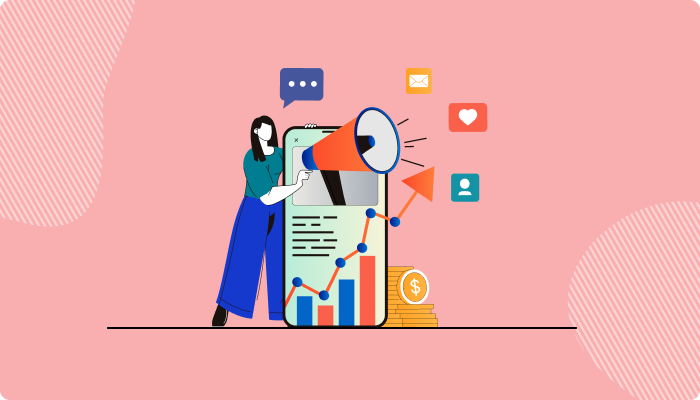 9 Marketing Automation Strategies to Increase ROI
Regarding Digital Marketing Automation, one of the primary goals is to increase ROI. To achieve this, 9 key marketing automation strategies should be implemented. These include personalizing content, optimizing campaigns for mobile devices, using analytics data to inform decisions, building an automated email list segmentation system, leveraging user-generated content, tracking customer journeys through multiple channels and platforms, creating a referral program, engaging in influencer outreach tactics, and testing different campaign approaches.
Personalize Your Content
Personalizing your content is a great way to increase ROI with digital marketing automation. It's all about tailoring specific messages and offers tailored to the individual so they feel like it was made just for them. Outreachly can help you create these personal touches quickly and easily. This automated outreach allows customers to have more meaningful interactions with brands, resulting in increased engagement and higher ROI.
Outreachly also helps you customize communication at scale by segmenting contacts into lists based on their interests or behaviors. You can send out highly targeted campaigns that appeal to each list's needs and preferences, ensuring recipients only see relevant content and offers. By utilizing this technology, companies can generate an even bigger return from their online marketing efforts.
Use Targeted Email Campaigns
Using targeted email campaigns is one of the most effective marketing automation strategies to increase your ROI. With Cadence Software, you can easily customize and create emails that are tailored directly to your target audience. This way, you can ensure that every campaign sent out has a clear purpose and message that resonates with readers.
By segmenting customers based on their interests or behaviors, you'll be able to craft highly-targeted messages that will generate better results than generic mass emails would. The Outreachly platform makes it easy for businesses to quickly set up automated email campaigns at scale while still providing personalized content to each customer. With its advanced analytics capabilities, companies can also track performance and optimize future email campaigns according to user behavior.
Leverage Automated Segmentation
Segmentation is a powerful tool for marketing automation that can help increase ROI. By leveraging automated segmentation, businesses can create targeted campaigns tailored to different groups of leads or customers, and ensure the right message gets in front of the right people at the right time. With lead management capabilities, companies can automatically adjust their strategies based on customer behavior and maximize their return on investment.
Using an all-in-one platform such as Outreachly simplifies this process by allowing marketers to quickly identify users with certain characteristics and target them with specific content. This helps send more relevant messages that appeal to each group's interests, resulting in increased engagement and higher conversion rates. Plus, it eliminates manual labor associated with manually segmenting leads, freeing up resources for tasks like creating creative campaigns or tracking metrics.
Track Lead Behavior
Regarding digital marketing automation, tracking lead behavior is a key factor in increasing ROI. Utilizing automated segmentation tools like Outreachly can help marketers analyze customer activity data and adjust their strategies accordingly. By understanding the user journey and identifying high-value leads, you'll be able to allocate resources more efficiently and maximize your returns.
Utilize A/B Testing
Regarding digital marketing automation, A/B testing is a great way to increase ROI. By running tests on different versions of emails and webpages, you can quickly figure out which version generates the highest conversion rate. With Outreachly, creating A/B tests has never been easier. You'll be able to compare two or more variations of your content and send them to different segments to see which performs better.
Automate Social Media Posts
Automating social media posts is an effective way to increase ROI in digital marketing automation. It takes a lot of manual labor out of the equation and makes sure that content reaches as many people as possible, with minimal effort on your part. Through automated processes like Outreachly, you can make sure that all scheduled posts are sent at peak times when more people will be engaging with them. This allows for greater reach and encourages engagement from followers, thus increasing ROI.
By leveraging automated processes such as Outreachly, you're able to effectively target different audiences depending on their interests or demographics. You can also control exactly what type of messaging gets put out there - whether it's promotional material or simply content meant to engage viewers. With this level of precision, you're able to precisely measure which campaigns have been successful and quantify the results in terms of return on investment (ROI).
Analyze Results and Optimize Strategies
When it comes to increasing return on investment (ROI) with marketing automation, one of the best strategies is to analyze results and optimize your strategies. This means taking a look at what's working for you, as well as noting areas that need improvement. By assessing the data from different channels such as email campaigns and social media posts, you can make informed decisions about adjusting your strategy to achieve better ROI.
One way to do this effectively is by leveraging digital marketing automation tools like Outreachly. These platforms provide valuable insights into campaign performance over time, allowing marketers to easily identify which tactics are having the biggest impact on their bottom line. With this information, they can then develop more effective approaches based on actual data instead of guesswork.
Integrate Your Platforms
Integrating your platforms is an essential step in marketing automation strategies to increase ROI. With CRM integration, you can leverage the data from all of your systems into one place and use it to create more effective campaigns that drive higher returns on investment. Here are 4 ways how:
Automate customer segmentation: Leverage existing information about customers to tailor strategies for each target group instead of creating a blanket approach.

Connect customer profiles across channels: Integrate data from emails, social media interactions, website visits, etc., so you have a better understanding of what customers are doing on multiple platforms.

Create personalized content for customers: Use collected data about their interests and behaviors to craft messages tailored specifically for them rather than sending out generic pieces of content.

Track performance metrics over time: Monitor key performance indicators (KPIs), such as click-through rates or conversion rates, to gain insight into which tactics are most successful at driving engagement and sales.
By integrating these strategies with Outreachly's platform, businesses can quickly see improved results while streamlining their processes and freeing up resources for other tasks.
Get started with the leading Marketing Automation today! Sign Up 14 Day Trial
Implement Automated Trigger-Based Campaigns
Trigger-based campaigns are a great way to leverage digital marketing automation and increase your ROI. When these campaigns are deployed, automated emails or messages are sent out based on specific events in the customer journey. This allows you to send targeted content at just the right time for maximum impact. Outreachly, for example, enables users to create personalized follow-up sequences triggered by user behavior such as opening an email, clicking through a link, or visiting certain pages of your website.
Conclusion
In conclusion, marketing automation is an essential tool for businesses to increase their ROI. By personalizing content and automating social media posts, businesses can better engage with customers and prospects while also allowing them to get the most out of their campaigns. Additionally, analytics are important when implementing a successful strategy; by analyzing results and optimizing strategies accordingly, businesses can maximize return on investment. Finally, integration across platforms helps keep everything in sync so that no information gets lost or misdirected throughout the process. With these 9 strategies at its disposal, any business has the potential to reach new heights when it comes to increasing ROI through marketing automation.
Why Choose 500apps?
#1
All-in-One Suite with more than 50 apps
#2
Everything you need today and in the future for all departments
#3
Unbelievable value - the lowest pricing you will ever find
#4
Hosted in 6 locations for compliance and blazing speeds
#5
24/5 Support - FREE chat, email and phone
#6
Uncapped features - limits you will never reach humanly
#7
Managed and maintained everyday by a dedicated team
#8
No downtime - comes with a 99.9% uptime guarantee
#9
Supports a number of international languages
#10
We've everything covered - 90k+ trust us with their business
Join the SaaS Revolution
All-in-One Suite of 50 apps

Unbelievable pricing - $14.99/user

24/5 Chat, Phone and Email Support