How to Select the Best Cloud Call Center Solutions?
Need help selecting the best cloud call center solutions? Discover the key features to look for and learn how to make an informed decision.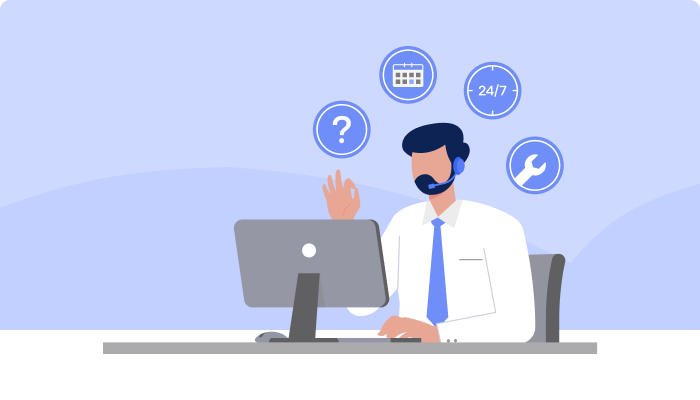 The cloud has revolutionized the way many businesses communicate. Companies of all sizes are realizing that they can benefit from a cloud call center solution to improve customer service and make their operations more efficient. But with so many options available, how do you know which one is best for your needs? In this article, we'll explore the key features to look for when selecting the right cloud call center solution for your business.
Modern customers have higher expectations than ever before, and companies need reliable technology solutions in order to keep up with demand. A good cloud call center can help streamline operations by automating certain processes, such as appointment scheduling or lead collection. The right platform will also provide comprehensive analytics on customer interactions and other performance metrics, giving businesses valuable insights into what works and what doesn't work in terms of customer satisfaction.
Finally, finding a platform that fits your budget while still providing the features you need is important. There are plenty of affordable options out there that offer great value without breaking the bank. Read on to learn more about how to select the best cloud call center solution for your business!
Definition of Cloud Call Center Solutions
Cloud call center solutions are a suite of software tools that enable organizations to manage customer service operations remotely. This type of technology includes auto dialer software, which is used to make automated calls to customers. Cloud call center solutions also may include virtual call center solutions such as Voxdesk, an advanced cloud-based contact center solution designed for small businesses and enterprises.
Overall, these types of systems allow companies to manage their customer care needs more efficiently and cost-effectively than traditional onsite models. With cloud call centers, businesses can access sophisticated features such as real-time analytics, integration with other services like CRM (customer relationship management) platforms, and the ability to handle large volumes of inbound and outbound calls from anywhere in the world.
These capabilities provide massive benefits for organizations looking to streamline their customer service process and maximize productivity. Companies can reduce costs by eliminating physical infrastructure investments while improving response times for incoming inquiries or complaints. Additionally, teams have greater flexibility when it comes to staffing levels since they don't need permanent staff members on site all day. Instead, remote agents can be hired from around the globe who only work when needed.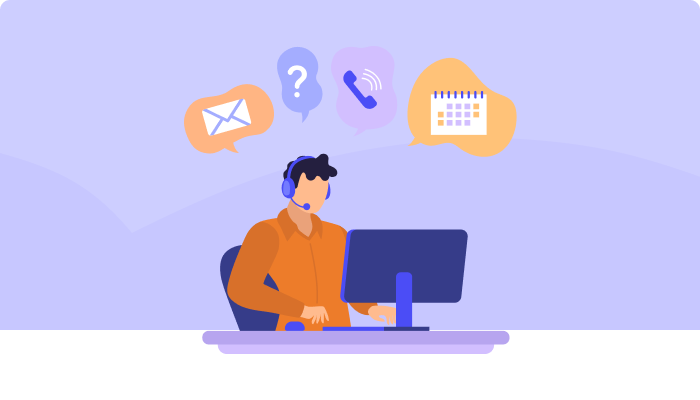 Importance of Call Center Solutions for Businesses
Call center solutions are a critical part of any business, big or small. With the rapid growth and adoption of cloud-based call center software like Voxdesk, businesses have access to advanced features that can help them achieve their goals faster and more efficiently. Outbound call centers benefit from this technology as it allows for efficient customer communication while providing powerful insights into customer behaviour.
Cloud-based call center solutions provide many advantages over traditional on-premise systems.
Enable scalability with minimal effort and cost, allowing businesses to grow without having to invest heavily in hardware resources.
Offer greater flexibility by enabling agents to work remotely using compatible devices such as smartphones and tablets. This makes it easier for companies to reach out to customers anywhere around the world at any time.
For small businesses specifically, these types of services can be invaluable as they often lack the resources required for on-premise systems. Having an effective call center solution is essential for staying ahead of the competition, and meeting customer needs quickly and reliably. Cloud-based solutions make this much simpler due to their user-friendly interface and reliable performance, even under heavy workloads. It also helps reduce costs associated with implementation and maintenance since most providers offer subscription packages tailored to different budgets. All things considered, investing in a cloud-based call center solution like Voxdesk provides immense value both now and long term for businesses large or small.
Characteristics of Top Cloud Call Center Solutions
The need for cloud call center solutions has become increasingly important in recent years as businesses look to streamline their customer service operations. Solutions such as Voxdesk offer a range of features that make them an attractive option for companies of all sizes. So what are the key characteristics of top-notch cloud call centers?
To begin with, it's essential to have reliable and secure technology that can handle large volumes of calls simultaneously. Quality answering machine detection is also a must; this allows customers' messages to be automatically recognized and routed to the correct department or individual for prompt resolution. It's also helpful when there are options for customization so businesses can tailor their services according to their particular needs. Another benefit of many modern solutions is scalability, enabling companies to expand capacity as required easily.
Finally, strong customer support teams should be available around the clock if any technical issues arise - something which Voxdesk offers via its 24/5 help desk facility. This gives companies peace of mind knowing they're not alone if problems do occur. Keeping these factors in mind will certainly increase your chances of selecting the right cloud call center solution for your business requirements.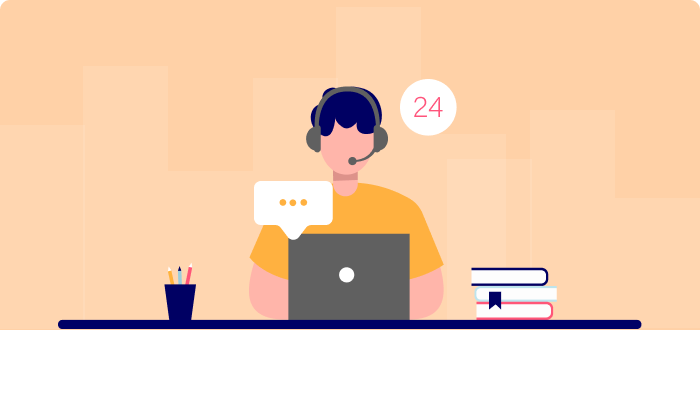 Factors to Consider When Choosing a Cloud Call Center Solution
There are several factors to consider when looking for a cloud call center solution. To make the right choice, it's important to understand each option's features and capabilities. For example, VoxDesk offers to answer machine detection as part of its suite of solutions. This feature helps agents recognize when customers have left messages on their phones so they can quickly follow up with them.
Customer service support is essential to evaluate, as it guarantees that any issues arising during setup or utilization can be managed quickly.
Look for solutions that offer seamless integrations with existing systems and applications to save time in setup and enable quicker operation.
Before selecting a cloud call center solution - including VoxDesk - all these elements must be considered to ensure the best fit for their needs is chosen.
Before making a choice, understand each cloud call center solution's features and capabilities.
Consider cost-effectiveness, scalability, customer service support, and integration options.
Look for solutions that offer machine detection, additional capacity, and easy integrations. Ensure that the chosen solution best fits the business's needs.
Aside from specific features like this, other considerations include cost-effectiveness, scalability, customer service support, and integration options with existing systems or software packages. Cost is especially critical since many companies don't want to invest in expensive solutions that may not deliver the desired results. Scalability should also be considered; if a business needs more resources at certain times, having access to additional capacity will become very important.
Get started with the leading Call Center Software today! Sign Up 14 Day Trial
Conclusion
In conclusion, cloud call center solutions are essential to any business in today's digital world. These solutions provide a wide range of features that can help to improve customer service and streamline operations for businesses of all sizes. When selecting the best solution for your needs, it is important to consider factors such as cost, scalability, features, security, and reliability. VoxDesk provides a comprehensive set of features that make it one of the market's top cloud-based call center solutions. By considering these key criteria when selecting, you will be sure to find a reliable and affordable solution that meets your requirements.
Why Choose 500apps?
#1
All-in-One Suite with more than 50 apps
#2
Everything you need today and in the future for all departments
#3
Unbelievable value - the lowest pricing you will ever find
#4
Hosted in 6 locations for compliance and blazing speeds
#5
24/5 Support - FREE chat, email and phone
#6
Uncapped features - limits you will never reach humanly
#7
Managed and maintained everyday by a dedicated team
#8
No downtime - comes with a 99.9% uptime guarantee
#9
Supports a number of international languages
#10
We've everything covered - 90k+ trust us with their business
Join the SaaS Revolution
All-in-One Suite of 50 apps

Unbelievable pricing - $14.99/user

24/5 Chat, Phone and Email Support