11 Best IVR Software for Small Businesses
Are you looking for the best IVR software for your small business? If so, then you're in the right place. An Interactive Voice Response (IVR) system is an automated telephony system that interacts with customers using voice input and touch-tone keypad selection. This technology has become increasingly popular among businesses of all sizes due to its efficiency and cost savings benefits. This article will explore some of the best IVR Software options available today specifically tailored for small businesses.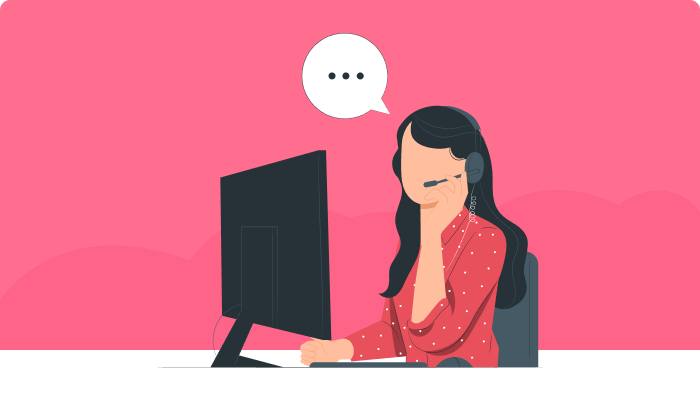 From basic features such as auto attendants and call routing to advanced features like speech recognition and analytics reporting, there are many solutions out there designed to help streamline customer service operations. With so many choices, it can be overwhelming to decide which one is right for you and your business needs. That's why we have compiled a list of the 11 Best IVR Software solutions for small businesses that want reliable systems at affordable prices.
What Is IVR (Interactive Voice Response)?
Interactive Voice Response (IVR) is a computer-based system that uses prerecorded voice menus and tone recognition technology to interact with customers. A company's IVR service provider designs IVR scripts, which are automated responses presented through an audio menu that allows customers to input their information to access various services. By using this technology, companies can save money on staffing costs while providing more efficient customer service.
An IVR system for small businesses offers numerous advantages over traditional call center operations. For example, it reduces wait times, streamlines processes, automates data entry and ensures customer information accuracy. Additionally, since no manual labor is needed to operate the system, all customer inquiries can be handled quickly and accurately without hiring extra staff or investing in expensive equipment. This makes it cost-effective for smaller businesses that may have limited resources at their disposal. Furthermore, an IVR system provides 24/7 availability so customers can contact your business anytime, day or night, even when you're closed.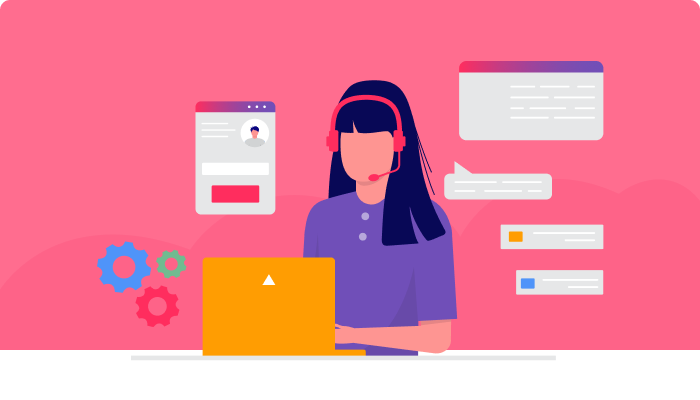 Features to Look in an IVR
When searching for the best IVR software for small businesses, understanding what features to look for is key. An Interactive Voice Response (IVR) system is a technology that allows customers to interact with your business using their voice or phone keys. To choose the right one, you need to consider several factors, such as cloud PBX and VoIP phones.
Automated Speech Recognition: The ability to recognize both natural and predetermined phrases the caller speaks is essential for an IVR system. This feature should be able to understand different accents and dialects.
Text-to-Speech: This feature should be able to convert text into spoken words. This is important for providing information to the caller.
Call Routing: This feature is important for routing incoming calls to their respective departments or agents.
Self-Service: An IVR system should have the ability to provide self-service options to callers, such as making payments, checking order status, and more.
Reporting: This feature should be able to generate reports on call volumes, caller trends, and more.
Personalization: An IVR system can provide personalized experiences to each caller by recognizing their individual needs.
Security: An IVR system should have security measures in place to protect customer data.
Scalability: The system should be able to scale up or down as needed easily.
Whether you're looking for basic functionalities or something more comprehensive, it's important to remember that there's plenty of IVR software designed specifically for small businesses. Take your time researching different solutions and find one that aligns with your needs. This will help ensure successful customer interactions in the long run!
How Does It Work?
When considering an IVR system for a small business, it's important to understand how it works. An Interactive Voice Response (IVR) is a computer-based phone system that uses voice recognition technology and automated menus to handle incoming calls. It can provide callers with information or direct them to the right person in your organization who can help. An IVR system is usually implemented through a PBX (Private Branch Exchange) system. This is an electronic telephone switchboard that businesses use, allowing users on the same private network to make internal calls without contacting outside carriers. With an IVR setup, you'll be able to route incoming calls quickly and accurately while providing customers with easy access to detailed recorded messages about products and services offered by your company. It will also ensure employees are available when they should be handling customer inquiries promptly instead of waiting for their turn at the regular phone line. This allows small businesses to enjoy streamlined communication processes essential to ensuring productivity and customer satisfaction.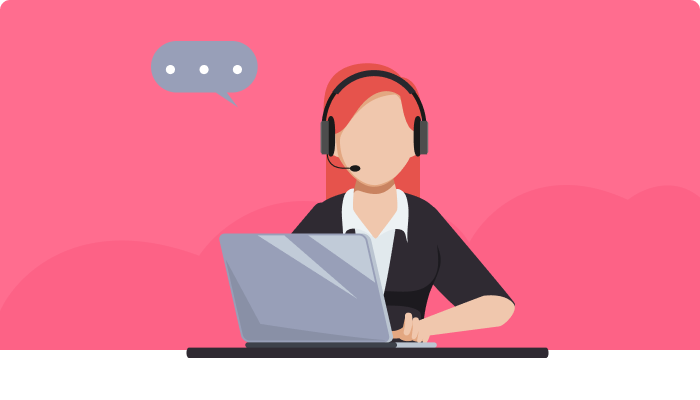 11 Best IVR Software for Small Businesses
When it comes to choosing IVR software for small businesses, there are a lot of options out there. It can be overwhelming to figure out which is best for you and your specific needs. To make the process easier, we've compiled a list of 11 of the best IVR software for small businesses.
From cloud-based solutions to open-source options, this list has something for everyone. Whether you're looking for features like automated call routing or voice recognition technology, each solution offers different capabilities. They all have affordable pricing structures that will keep the bank intact. We also looked at user reviews to ensure that each solution is reliable and easy-to-use. So if you're in the market for IVR software that fits your business's budget and needs, look no further than this list!
Five9
Five9 is popular for small businesses looking to implement an IVR system. It's easy to set up and use, with a low cost of entry and no need for on-site hardware or software installation. Plus, it offers excellent scalability, so if your business needs grow rapidly, you won't have any problems accommodating the increased traffic.
The platform has been designed specifically for the cloud, meaning there's no need for additional resources or infrastructure when running applications. This also makes it more secure than other solutions, as all data is stored in encrypted form within the cloud environment. Additionally, Five9 has sophisticated analytics capabilities to help manage customer interaction channels better over time.
Avaya
Avaya is a popular IVR software solution for small businesses. It provides a comprehensive set of features that make it easy to automatically route calls, collect customer information and create customized self-service menus. With Avaya, users can manage their business operations more efficiently while reducing costs associated with manual call-handling processes.
The powerful reporting module of Avaya allows customers to quickly analyze data related to the performance of their automated systems. This helps identify areas where improvements can be made to ensure the optimal customer experience. Its scalability makes it suitable for businesses at any stage or size - from startups to large enterprises. Overall, Avaya offers an ideal balance between affordability, ease of use and a robust feature set, making it one of the best solutions for small businesses looking for quality IVR software.
Genesys
Moving on from Avaya, Genesys is a popular choice of IVR software for small businesses. Not only does it provide an efficient way to handle customer requests and inquiries, but its intuitiveness makes it easy to set up and use without needing help from technical personnel. With built-in integrations with applications like Salesforce, Genesys allows customers to access their account information quickly to get answers quickly. And thanks to AI capabilities, users have access to automated responses that can understand natural language queries to deliver more accurate results.
Flexibility is another great feature of using Genesys as your business's IVR solution. It's easily customizable so that you can tailor the experience according to your needs; plus, it also works across multiple channels, including voice, web chat, email and SMS texting platforms. This allows customers to communicate through whichever medium they prefer while still receiving top-notch service every time. In addition, scalability options mean that if your business grows or changes over time, you won't need to invest in new solutions; just adjust your current one instead!
Talkdesk
Talkdesk is an IVR software designed to fit small businesses needs. It offers a range of features, including video call capabilities, automated voice messages and more. But what makes Talkdesk stand out from other solutions?
The first thing to mention is its intuitive user interface. Users can customize their IVR system quickly and easily with just a few clicks. This includes setting up custom greetings for different departments or customers, creating menus with multiple options, and adding shortcuts for frequently used tasks.
Furthermore, TalkDesk also provides reporting tools which help you track customer interactions and make better decisions about your business operations:
Nice inContact
Nice inContact is an IVR software solution that can benefit small businesses. It offers a wide range of features to help streamline customer service operations and makes it easier for customers to reach their destination quickly without waiting in long queues. The system also has advanced analytics capabilities, allowing you to gain insights into customer trends and preferences to provide them with the best possible experience. Additionally, Nice Incontact integrates seamlessly with many third-party applications, allowing your business to benefit from increased flexibility and scalability.
What's more, the user interface is highly intuitive and easy to use – even those who are not tech-savvy will find navigating the system quite straightforward. This means that employees won't need extensive training before using it, saving time and money on onboarding costs. Furthermore, their support team provides excellent assistance if any issues arise during setup or operation. With all these advantages, Nice inContact is worth considering as part of any small business' IVR strategy.
Nice
Nice is an IVR software that could be beneficial for small businesses. It offers plenty of features tailored to their needs, such as call routing, automated attendants and analytics. With these tools, businesses can provide a better customer experience by quickly addressing calls and efficiently managing them.
The pricing model of Nice is also ideal for small businesses, with both pay-per-use and subscription plans available. Their support team is always willing to assist customers with questions or issues using the system. This provides peace of mind in knowing that help is just a few clicks away. Overall, Nice would make a great choice for those looking for reliable IVR software at an affordable price.
Cisco
Cisco is a great option for small businesses looking for the best IVR software. It provides an efficient platform to manage customer interactions and optimize the customer experience. Cisco's easy-to-use tools, cost efficiency, and scalability make it the ideal choice for most companies.
With this in mind, here are some of the benefits of using Cisco:
Customization options: You can customize your user interface with personalized greetings and menus.
Create automated responses: Respond quickly to customer inquiries with automated messages that answer frequently asked questions.
Automatically route calls: Have customers directed to the right department or individual based on their needs.
Moreover, Cisco also offers analytics capabilities to track how customers interact with your system. This allows you to gain insights into how efficiently your system works and areas where improvements could be made to ensure better performance going forward.
8x8
Regarding IVR software for small businesses, 8x8 is one of the top contenders. This cloud-based system provides automated call routing and other features that make managing customer calls easy without needing a live operator. It also offers interactive voice response capabilities so customers can reach their desired destination quickly with minimal effort.
The setup process for 8x8 is simple, making it an ideal solution for companies who don't have the time or resources to manage complex IVR systems. Plus, since it's hosted in the cloud, there's no need to purchase hardware or install additional software onsite. Additionally, this system uses advanced speech recognition technology, so customers won't be stuck navigating menus trying to find what they're looking for.
Jive
Jive is an innovative IVR software solution that can be a great fit for small businesses. It offers advanced features and scalability options, making it suitable even for rapidly growing organizations. Here are 4 reasons why Jive could be the perfect IVR platform for your business:
It comes with automated outbound calling capabilities to help you reach more customers in less time.
You'll have access to real-time reporting on all customer interactions so you can stay up-to-date on your campaigns' effectiveness.
Its intuitive user interface allows users of any level of technical knowledge to navigate the system quickly and easily.
The comprehensive integrations let you connect other systems and applications to streamline operations further.
Jive's intelligent design makes it an ideal choice for small businesses looking for powerful yet simple solutions that won't break the bank. So if you're searching for an efficient and reliable way to manage your customer interaction needs, give Jive a try today!
RingCentral
RingCentral is a great IVR software option for small businesses. It offers customizable auto-attendant greetings and menus with voice recognition, which make it easy to navigate customer calls. The platform integrates seamlessly with multiple third-party applications like Salesforce, Zendesk, Zapier, and more. This makes it easy to manage customer inquiries quickly and efficiently.
The system also provides analytics that can give insights into call trends so you can better optimize your operations. With RingCentral's mobile app and web portal, users can access all their business communication tools anywhere or on their devices. All in all, RingCentral is an excellent choice of IVR software for any small business looking for an efficient way to manage its communications needs.
PBXPlus
PBXPlus is a comprehensive IVR software solution for small businesses. It offers an array of features that provide powerful communication capabilities and ensure scalability as the organisation grows. The main advantage of PBXPlus over other systems is its flexibility, allowing businesses to customise it according to their needs with minimal effort.
PBXPlus stands out from the crowd with the following:
Easy Setup & Management: Installing and managing the system is straightforward and requires no specialized skills or technical knowledge. Furthermore, all maintenance activities are performed remotely without disrupting service delivery.
Advanced Features: PBXPlus provides advanced call routing, automated attendant menus, voice prompts, a recording facility and queue management tools to help users manage calls effectively. It also allows access to multiple extensions so employees can be reached quickly, regardless of location.
Cost Savings: PBXPlus helps organizations save on costs by eliminating the need for expensive hardware upgrades and enabling them to take full control of their communications infrastructure. This reduces operational costs and increases productivity since staff can spend time on things other than setting up new equipment or dealing with IT issues.
Get started with the leading Interactive Voice Response System today! Sign Up 14 Day Trial
With these benefits, PBXPlus ensures that small businesses stay ahead of the competition while keeping their costs low. Its intuitive interface makes deploying IVR solutions quick and easy, providing users with an efficient way to manage customer interactions through automated services such as virtual receptionists or Interactive Voice Response (IVR) systems. By streamlining internal processes, PBXPlus enables small business owners to focus on growing their businesses instead of worrying about complex technology setups or high overhead expenses associated with traditional phone systems.
Conclusion
Interactive Voice Response (IVR) software is a powerful tool for small businesses. It allows customers to quickly and easily receive information from the business without having to speak with an employee. The 11 IVRs listed above all provide excellent features that can be tailored to meet the needs of any small business.
Why Choose 500apps?
#1
All-in-One Suite with more than 50 apps
#2
Everything you need today and in the future for all departments
#3
Unbelievable value - the lowest pricing you will ever find
#4
Hosted in 6 locations for compliance and blazing speeds
#5
24/5 Support - FREE chat, email and phone
#6
Uncapped features - limits you will never reach humanly
#7
Managed and maintained everyday by a dedicated team
#8
No downtime - comes with a 99.9% uptime guarantee
#9
Supports a number of international languages
#10
We've everything covered - 90k+ trust us with their business
Join the SaaS Revolution
All-in-One Suite of 50 apps

Unbelievable pricing - $14.99/user

24/5 Chat, Phone and Email Support