5 Best AI Writer Tools for Improved Productivity
In the current era, artificial intelligence (AI) technologies have revolutionized almost every aspect of our lives. By providing powerful tools that can automate mundane processes and tasks, AI has allowed us to work smarter, faster, and more efficiently than ever before. One such example is AI-driven writing tools which are becoming increasingly popular for improved productivity. So if you're looking for ways to improve your writing productivity while reducing time spent manually editing content, look no further! This article will provide all the information needed to find the perfect AI writing tool for your needs, allowing you to take full advantage of this revolutionary technology.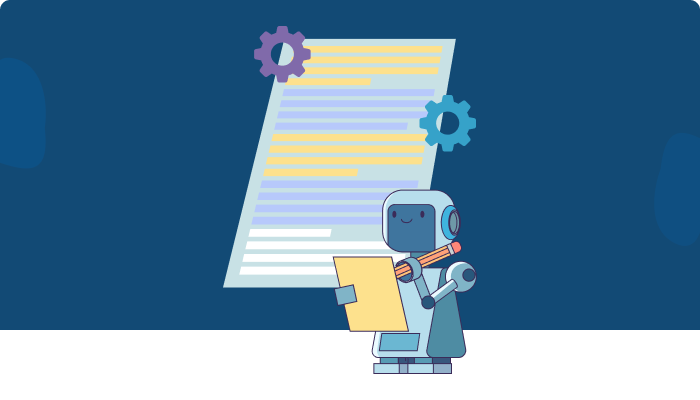 From automated grammar checks to content generators, there's no shortage of amazing AI writer tools available on the market today. With so many options out there, it can be difficult to determine which tool will best fit your needs. To help you make an informed decision about how you want to use AI in your writing process, we've put together a list of five of the best AI writer tools currently available – complete with their features and benefits.
How AI is Revolutionizing Content Writing?
AI writers are revolutionizing the way content is created. With tools like NinjaContent, it's easier than ever for businesses to increase their productivity levels and create better quality written pieces. AI writers take away some of the mundane tasks that come with creating written content, allowing creators more time to focus on other aspects of writing, such as research or brainstorming ideas.
Content planners, generators and AI writers can all work together to help streamline processes and maximize efficiency. Content planners assist in setting deadlines, planning strategies and organizing resources -all important steps when creating high-quality written material in a timely manner. Generators allow users to quickly produce drafts without having to manually type out every single word while an AI writer evaluates text structure as well as syntax flow, making sure everything reads smoothly before publishing.
Thanks to these innovative tools, teams now have access to enhanced capabilities when creating digital content. From being able to generate ideas faster, plan ahead strategically and make improvements with ease – these technologies have allowed companies to drastically improve the overall production process in terms of speed, accuracy and cost-effectiveness.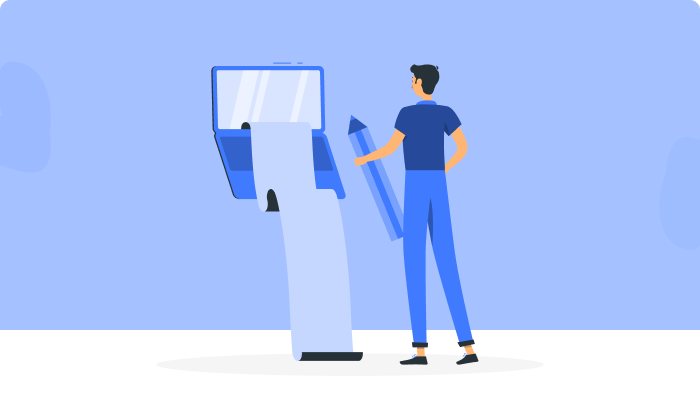 5 Benefits of Using AI Writer Tools
From saving time to gaining valuable insights from a variety of sources, using AI Writing Tools offers numerous advantages. They offer an efficient way to generate professional grade articles while allowing you to customize each output according to your own preferences. Whether you're looking for fast results or need help finding expert writers in diverse fields, these solutions make it easy to get the job done right every time.
Increased Efficiency
Using an AI writer tool, such as NinjaContent's free AI content generator, offers several benefits to businesses. One of the key advantages is increased efficiency. By automating repetitive and time-consuming tasks, businesses can save valuable resources that manual processes would otherwise occupy.
AI tools for writers are designed to generate ideas, analyze data quickly and accurately, structure articles better, and provide accurate grammar checks—all of which help improve productivity. With these capabilities at hand, professionals can create quality content faster than ever before; they no longer have to waste time on mundane tasks like researching or editing.
Improved Quality
When it comes to improving quality, the right tools are essential. Any mistake can be costly with the high stakes of accuracy and precision in writing. This is where NinjaContent comes into play: as a cutting-edge AI tool designed specifically for writers. It offers features like automated spellcheck and grammar correction that drastically reduce errors while streamlining the editing process.
NinjaContent's efficiency also extends beyond just checking spelling, it provides tips on how best to structure sentences and paragraphs for maximum readability and options for automatically generating outlines or brainstorming ideas for content creation. Furthermore, its intuitive user interface makes navigation simple, so even novice users can quickly get up to speed with all the available features.
Automation
Automation is an essential tool for improving productivity and reducing tedious tasks in the workplace. For example, NinjaContent's automated content generation platform offers a variety of features that enable users to create high-quality content with minimal effort quickly. With its wide range of AI-powered tools, such as natural language processing and topic optimization, it takes care of heavy lifting by automatically generating accurate and engaging copy tailored to any niche or industry.
The benefits of automation continue beyond there. It also helps save time, reduce operational costs, and streamline processes for increased efficiency. By using NinjaContent's innovative technology, businesses can generate more than 20 pieces of unique content per hour without sacrificing quality or accuracy. This allows them to focus their resources on other areas that require human input while still producing top-notch results at a fraction of the cost.
Cost Savings
Regarding cost savings, NinjaContent can be a great option for businesses. By automating the content creation process with AI-powered tools, businesses can save time and money. The ability to quickly create high-quality content without manual effort will reduce labor costs, allowing businesses to allocate resources more effectively.
In addition, NinjaContent offers an extensive library of ready-made templates that contain pre-written text that users can easily customize according to their needs. This helps them get started quickly while ensuring they don't have to spend too much time creating original content from scratch. Moreover, this method ensures consistency across all mediums and platforms used by the business.
Personalization
Personalization is a key aspect of improved productivity, and NinjaContent offers an array of features that can help businesses achieve it. With its AI-powered content optimization tools, you can easily customize the tone and style of your written pieces to make them more engaging for readers. The platform also includes advanced analytics so you can track how successfully each piece has reached its intended audience.
NinjaContent's personalization capabilities go beyond just text, there are options to add visuals such as GIFs or images to capture the reader's attention better. This way, you can ensure that every piece hits home with your target demographic. Additionally, you can use A/B testing to experiment with different versions of your content to see what works best before sharing it on various channels.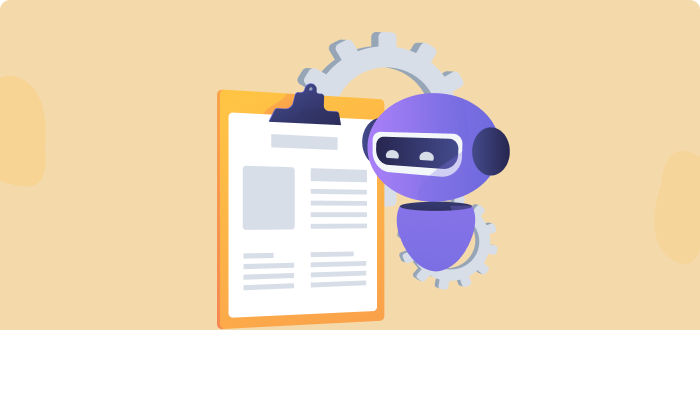 5 Best AI Writer Tools for Improved Productivity
AI writer tools are a great option for improving productivity and automating your writing process. This article will discuss five of the best AI writer tools available today. We'll break down their features and benefits so you can decide which one is right for you and your business.
Quill
Quill is an AI-enabled writing assistant that helps users improve their writing productivity. This tool uses natural language processing (NLP) technology to detect any errors in the user's text and provide suggestions for corrections. Quill also has a Grammar Coach feature, which allows it to identify grammar mistakes and offer advice on how to fix them. Additionally, it can recognize commonly used words and phrases so that users can replace them with more accurate alternatives. Quill's Style Editor also provides editing tips as well as real-time feedback on sentence structure, word choice, and tone of voice.
This AI writer tool makes it easier for its users to write polished content quickly. It offers personalized guidance based on each individual's writing habits and preferences, so they can develop a better style over time. Plus, Quill lets writers collaborate with one another by providing instant access to colleagues who can review drafts before publication. With this tool, businesses don't have to worry about having multiple editors or quality assurance teams go through every article – instead, all of the necessary checks are done automatically using machine learning algorithms.
Copy.ai
CopyAI is an AI-powered writing assistant that helps writers improve their productivity by providing assistance with grammar and spelling corrections, automated content optimization suggestions, and access to a library of thousands of prewritten phrases. It also offers a unique feature called the "Writing Coach" which uses machine learning models to analyze user input for errors and then provide personalized feedback. Additionally, CopyAI can be used as an online word processor or integrated into popular document management systems such as Microsoft Word and Google Docs.
The Writing Coach feature makes it easy for users to get quick feedback on their work in real-time. This allows them to make corrections quickly before submitting their final drafts. Its automated content optimization recommendations help users come up with better ideas while they write, allowing them to spend less time trying to fix mistakes and more time focusing on creating quality content.
Narrato
Narrato is an AI-powered content workspace that lets users manage their entire content process in one place. It has all the tools you would need to take a content piece from planning to publishing seamlessly. Narrato's most powerful tool is the AI writing assistant that lets you generate content for various use cases. Its most popular use cases include generating blog post outlines, intros, and conclusions, product descriptions, website copy and ad copy, writing cold emails and email subject lines, to name a few.
Apart from the AI writer, Narrato has other AI tools like the AI topic generator, the SEO content brief generator that gives you complete SEO briefs with keywords, questions to answer and more, and AI images too. Narrato's workflow automation features and strong team collaboration features make it a comprehensive solution for businesses.
Rytr
Rytr is an AI-powered writing tool that helps improve productivity and creativity. It features built-in grammar and style checking to help writers create error-free content. Rytr also intelligently suggests words, phrases, and synonyms using natural language processing technology. This makes it easier for users to quickly craft engaging sentences without spending time researching or coming up with ideas.
What sets Rytr apart from other AI writing tools is its use of artificial intelligence models trained on large datasets. These models enable the application to understand how different types of text are structured and used in various contexts. Additionally, Rytr offers a range of customization options so users can tailor their experience according to their individual needs. For example, they can select preferences such as tone, topic, length, etc., which allows them to generate more accurate results based on their requirements.
NinjaContent
For improved productivity, NinjaContent is an AI writing tool that stands out from the rest. It offers a range of features designed to help boost your efficiency and make content creation faster and easier than ever before.
You can select from one of their many pre-written templates or create your own template with custom fields and prompts for more specific tasks. This helps ensure accuracy and compliance when creating new pieces of content, saving time and reducing stress. Plus, it's easy to use, even if you need to be more tech-savvy!
Here are some of the features that make NinjaContent stand out:
Automation: Writesonic automates mundane tasks like grammar correction, formatting, and style editing, so you don't waste time on tedious manual edits.
Writing Assistance: The AI-powered assistant helps ensure that your text is error free while optimizing it for readability and SEO optimization.
Customization Options: You can tailor your content based on the audience with custom settings such as voice recognition, tone analysis, and more.
Multi-language Support: Writesonic supports over 20 different languages including English, French, Spanish, German and Japanese.
On top of this, NinjaContent also supports collaboration by allowing multiple people to work on the same piece of content at once. You can assign roles such as authors, reviewers, editors etc., so everyone involved knows exactly what needs doing - no miscommunications here! And because it all happens in real-time within the platform itself, fewer back-and-forth emails are also needed.
Get started with the leading AI Writer Tool today! Sign Up 14 Day Trial
Conclusion
AI writer tools have revolutionized content writing, providing a plethora of benefits to users. Increased efficiency and improved quality are two main advantages that come with the implementation of these automated solutions. Whether you're looking for an all-in-one solution like NinjaContent or specialized ones such as CopyAI, WriteSonic, and Rytr, you can find something suitable for your needs.
No matter which AI writer tool you choose, it will help streamline your workflow significantly by taking away mundane tasks from writers and editors alike. The key is to understand what features each one offers and decide on the most suitable option for your organization. With so many different available options, there's no excuse not to take advantage of this technology when it comes to improving productivity in content creation.
In conclusion, AI writer tools have changed how businesses create content and given them more time to focus on other important aspects of their operations. While they vary in capabilities and functions, they all share the same goal, to make content creation simpler while still delivering high-quality results at record speed. If used correctly, these powerful tools can greatly improve both business performance and customer satisfaction levels!
Why Choose 500apps?
#1
All-in-One Suite with more than 50 apps
#2
Everything you need today and in the future for all departments
#3
Unbelievable value - the lowest pricing you will ever find
#4
Hosted in 6 locations for compliance and blazing speeds
#5
24/5 Support - FREE chat, email and phone
#6
Uncapped features - limits you will never reach humanly
#7
Managed and maintained everyday by a dedicated team
#8
No downtime - comes with a 99.9% uptime guarantee
#9
Supports a number of international languages
#10
We've everything covered - 90k+ trust us with their business
Join the SaaS Revolution
All-in-One Suite of 50 apps

Unbelievable pricing - $14.99/user

24/5 Chat, Phone and Email Support