11 Best Marketing Automation Tools to Generate Sales Leads
Marketing automation has become increasingly popular amongst small businesses due to its ability to streamline their processes while saving time and money. By automating repetitive tasks such as email campaigns, content creation, customer segmentation and more, businesses can save valuable resources, which they can use instead on activities that require human engagement or those with a bigger impact on their bottom line. Moreover, by using marketing automation tools, businesses can track performance metrics like click rate and open rate, which helps them optimize their strategies over time to get better results.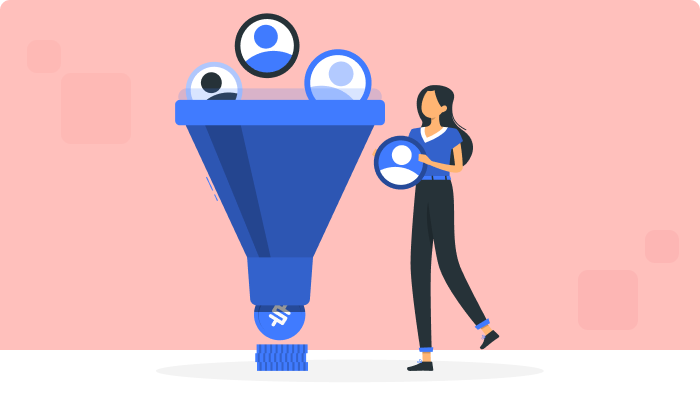 This article will explore some of the most popular marketing automation tools currently available today. We'll cover everything from free options to enterprise-level solutions, so regardless of budget size or industry type, something should fit your needs perfectly! Keep reading to learn more about how these amazing automated systems work and get advice on which ones could benefit your business the most!
What Are a Sales Lead?
What is a sales lead? A sales lead can be defined as the first stage in the process of prospecting potential customers. Sales leads come from various sources, such as direct referrals, advertising campaigns, and trade shows. They are usually generated by activities that involve 'lead generators' like email campaigns or search engine optimization (SEO). Lead generation involves identifying prospects who could benefit from your product or service, nurturing those relationships to convert them into qualified leads, and then converting these leads into loyal buyers.
Lead generators are essential tools for businesses looking to generate sales leads quickly and effectively.
Popular lead-generation techniques include content marketing, social media advertising, webinars, surveys, contests and giveaways, and email list-building campaigns.
Effective use of marketing automation tools is key to generating revenue through online channels.
Automated emails, drip campaigns and predictive analytics capabilities help businesses acquire more high-quality prospective leads.
With creative tactics, marketers can improve lead engagement rates and increase conversion rates.
MQL Vs SQL: The Difference
Sales leads are one of the most crucial steps in sales and lead generation. But do you know the difference between an MQL (Marketing Qualified Lead) and a SQL (Sales Qualified Lead)? Understanding this distinction is key to leveraging successful ways to generate sales.
MQL
MQLs represent those prospects who have shown interest in your product or service by engaging with it through website visits, social media posts, or other types of interactions. It's important to note that these individuals haven't necessarily expressed any intention to purchase yet. An MQL is someone who could potentially become a customer down the line if engaged correctly.
SQL
SQLs, on the other hand, are individuals who have already expressed their desire to purchase your product or service—whether via phone call, online forms submission, etc.—and therefore can be considered further along in their buying journey than an MQL. As such, marketing and sales teams require more personalized attention when developing strategies for generating additional sales opportunities.
TIP: To maximize the effectiveness of both MQLs and SQLs within your organization's lead-generation strategy, consider investing in high-quality marketing automation tools.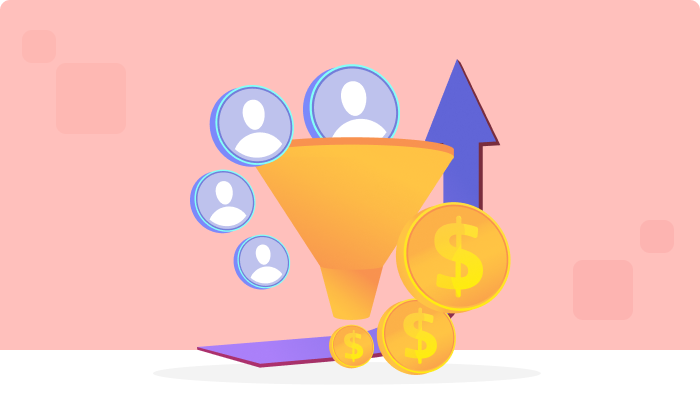 9 Tips on How to Generate Sales Leads for Your Business
Generating sales leads for a business is one of the most important aspects of successful entrepreneurship. It requires careful planning, execution and follow-up to convert potential customers into paying customers. This article will provide nine tips on how to generate sales leads for any type of business.
Identify Your Target Audience
Identifying your target audience is a key factor in generating leads for your business. Knowing who you are trying to reach can provide the insight needed to create lead-generation strategies that effectively result in successful outcomes. To begin, ask yourself questions such as: Who is my ideal customer? What kind of product or service do they need? Once these questions have been answered, businesses should look into utilizing lead generators and prospect lead generation tools, which help identify potential customers by filtering out unqualified prospects.
Research Your Competitors
Researching one's competitors is key to prospect lead generation. Taking the time to analyze competing businesses allows you to gain insights into their strategies and tactics, identify potential areas for improvement in your own business, uncover missed opportunities, and discover new ideas that may be beneficial to your own organization. Doing so can also reveal what types of clients they are targeting and how successful they have been at winning them over.
Leverage Social Media
Social media is an effective tool for generating sales leads. It offers businesses a cost-effective way of reaching out and connecting with prospects, which can help to build relationships that ultimately lead to more sales opportunities. Many companies use social media as part of their overall lead-generation strategy to maximize success.
When leveraging social media for lead generation, it's important to focus on the following:
Use the right platforms: Different channels attract different types of users so it's essential to understand who your target audience is and where they hang out online.
Engage regularly: Consistent engagement helps you maintain visibility within social networks and encourages people to take action.
Focus on quality content: Quality content will drive engagement and create value for potential customers by providing relevant insights into your industry or product/service offerings.
It is also necessary to ensure that your message resonates with the correct demographic and aligns with your brand identity across all platforms.
Capture Leads with a Landing Page
Capturing leads with a landing page is an effective way to generate sales leads for your business. A landing page refers to the web page customers are directed to when they click on an advertisement or promotion link. This is an important step in prospect lead generation as it allows you to capture customer information such as their name, email address and other contact details. With this data, you can follow up by sending emails or newsletters to them about company updates, promotions and special offers.
There are several advantages of using a landing page:
Customization: You can customize the content according to the target audience, which helps in displaying relevant and appealing material that encourages visitors to provide their personal information and contact details.
Tracking: By creating different versions of the same landing page, businesses can track which version has higher conversion rate so that more resources can be allocated towards those pages in future campaigns.
Lead Nurturing: Landing pages allow you to nurture prospects and convert them into paying customers through automated emails sent over time from customizable templates.
By utilizing these landing page features, businesses have access to powerful tools for generating high-quality sales leads efficiently and cost-effectively.
Utilize Email Marketing
Email marketing is an effective tool for sales lead generation. It can send promotional materials, newsletters and other content directly to potential customers' inboxes. Email campaigns have proved successful in driving engagement from prospects and generating leads. This form of digital communication gives businesses a direct channel to capture customer attention and create conversions.
Participate In Networking Events
Attending networking events is a powerful tool for generating sales leads. Businesses can build relationships with potential clients and industry professionals by participating in these events. Networking provides an avenue to spread awareness of one's business and services, resulting in possible sales generation.
Create Quality Content
Creating quality content is a powerful way to generate sales leads for your business. Content creation involves writing, video production and photography that can be used in marketing materials, on websites and on social media platforms. It engages potential customers with your brand's messages and encourages them to take action, such as making an enquiry or purchase. To create effective content:
Develop a plan of topics relevant to the target audience,
Communicate key information in an engaging format.
Utilize images, illustrations and videos to illustrate points made in the content.
When creating quality content, it needs to be regularly refreshed to avoid becoming stale and unappealing. Additionally, researching trends related to the industry you operate within can provide valuable insights into new ideas, which could then be developed further into interesting pieces of content.
Implement Referral Programs
Referral programs are an effective way to generate sales leads for a business. Referral programs incentivize existing customers and stakeholders to recommend the company's products or services by offering discounts, rewards, or other incentives. Businesses need to ensure that these referral programs are well-designed so that they may be successful in generating customer loyalty as well as new leads. Here are four ways to create an effective referral program:
Offer meaningful incentives: Rewards should value and appeal to current and potential customers.
Make it easy: The process of referring others should be simple.
Promote the program: Use communications materials such as email newsletters, social media platforms, website banners etc..
Track success: Monitor results closely to determine which methods work best.
By implementing a quality referral program, companies can significantly increase their chances of garnering loyal customers while creating new sales growth opportunities.
Reach Out To Existing Customers
Reaching out to existing customers is a great way to generate sales leads for one's business. It provides an opportunity to build relationships with previous customers interested in purchasing more products or services. Moreover, it enables the company to gain valuable insight into customer preferences and needs by asking questions such as what they liked about their experience with the first purchase, how satisfied they are and if there is anything that could have been improved upon.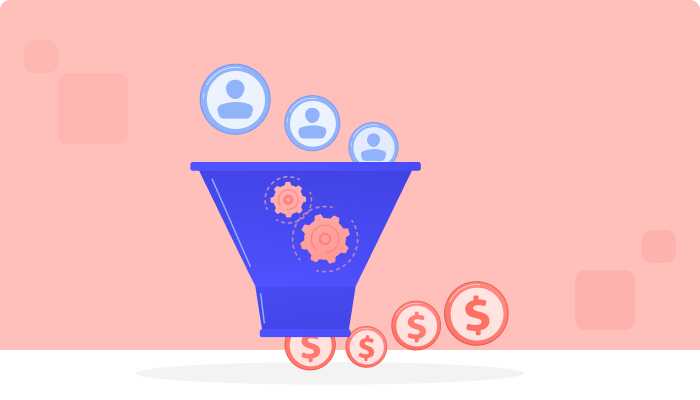 11 Best Marketing Automation Tools to Generate Sales Leads
Marketing automation is essential for modern businesses. With the right marketing automation software, you can automate tedious tasks and manage your sales leads more effectively. But with so many options out there, it's hard to know which one is best for your business goals.
We created this guide on the 11 best marketing automation tools to generate sales leads. We will provide an overview of each tool, its pricing plans, features, pros and cons, and how it fits into different types of businesses. We aim to help you find the perfect marketing automation solution that meets all of your needs and produces results quickly.
Manychat
Manychat is one of the best lead generators out there for generating sales leads. It's an easy-to-use platform that allows you to create automated conversations with your customers and helps you start engaging in meaningful conversations with them. You can also use Manychat to easily capture customer information, such as their names and email addresses, to nurture those leads into paying customers.
What sets Manychat apart from other tools when it comes to generating sales? Well, it offers a range of features, making it easier to engage potential buyers in meaningful conversations. For instance, you can customize messages according to user segmentation or specific triggers that they set off while interacting with your brand.
Moosend
Moosend is a powerful tool for sales lead generation. It's easy to use and has many features that help marketing teams generate leads quickly and effectively. With Moosend, marketers have access to features such as email automation, list segmentation, personalized content delivery, opt-in forms, and more. These features simplify creating targeted campaigns based on customer data and preferences. Moosend integrates with social media platforms like Facebook and Twitter so users can easily share their messages across multiple channels.
The platform also includes tools specifically designed for prospect lead generation, including an AI-powered predictive algorithm which helps determine the best prospects for certain offers. This makes it easier for marketers to prioritize which leads should be contacted first or receive special attention. Plus, automated drip campaigns allow users to send out customized emails at pre-set intervals without having to intervene each time manually. By leveraging all of these resources efficiently, businesses are able to quickly identify high-quality leads and convert them into customers in no time!
Omnisend
Omnisend is a powerful prospect lead generation and marketing automation tool that businesses can use to generate sales leads. It offers features such as email campaigns, segmentation, customer profiles and data-driven insights. The tool also provides an intuitive drag-and-drop interface for automated workflows, making it easy for marketers to create effective campaigns with minimal effort. With its comprehensive suite of tools, Omnisend helps businesses drive more engagement from their prospects and customers by providing them with relevant content in real-time.
The platform's robust analytics capabilities give users the ability to track customer behaviour across channels so they can make informed decisions about how best to engage their target audience. Additionally, Omnisend's AI-powered recommendations provide personalized suggestions on what actions will result in the highest conversion rates. This ensures that businesses are able to optimize their strategy based on accurate customer data and maximize their return on investment (ROI).
Engagebay
Engagebay is a powerful marketing automation tool that can help you generate leads and close sales. It provides an easy-to-use platform for businesses to automate tasks such as email campaigns, social media postings, lead scoring, and more. On top of this, its customer service team offers 24/7 support to ensure you have the best experience possible when using its product. With Engagebay's comprehensive suite of tools, small business owners will be able to define their ideal customer profile and find the best way to generate sales leads quickly.
The software also helps users track their customers' activities so they can better understand how to engage them in the future. This means businesses will not only be able to establish meaningful connections with potential clients but also use data to identify trends or gaps in order to improve their strategies over time.
Ontraport
Ontraport is a powerful marketing automation tool that helps businesses generate sales leads. It offers an array of features such as email campaigns, landing pages, and customer segmentation for you to build and nurture your leads. This allows you to tailor content to specific audiences or target groups, ensuring maximum engagement with each contact.
In addition, Ontraport's analytics capabilities let business owners track the progress of their lead-generation efforts in real time. With its intuitive dashboard, users have access to insights about website visits, open rates, conversion tracking and more—allowing them to make informed decisions about how best to move forward with their campaigns. Plus, it integrates seamlessly with other popular applications like Salesforce and Constant Contact for even greater efficiency.
Sendinblue
Sendinblue is an innovative marketing automation tool that helps generate sales leads. It enables users to easily create and manage campaigns, analyze results in real-time and schedule emails. Sendinblue offers powerful features like segmentation and personalization options, drip campaigns with A/B testing capabilities, automated workflows for lead nurturing, contact scoring based on user behaviour, and more.
Thanks to its intuitive drag-and-drop editor, creating email templates is a breeze. Furthermore, the platform allows users to track key metrics such as open rates, click-through rates (CTR), unsubscribes, etc., enabling them to improve their strategies continually. With Sendinblue's advanced analytics tools, marketers can identify which leads are most likely to convert into customers.
ActiveCampaign
ActiveCampaign is a powerful marketing automation tool that helps to generate leads. It combines features such as email marketing, CRM, and machine learning for maximum results. The main advantage of this platform is its intuitive drag-and-drop editor, which allows users to create customized emails in minutes easily. ActiveCampaign also provides a wide range of segmentation options and automated workflows that help you target the right customers.
Furthermore, it offers detailed analytics so you can track your progress and measure results accurately. With all these powerful features, ActiveCampaign makes it easy to maximize lead generation efforts with the minimum effort required.
Keap
Keap is a powerful marketing automation tool that helps you generate sales leads. It offers an easy-to-use platform with numerous features to help businesses bring in more leads and convert them into customers. With options for automated email campaigns, segmentation, lead scoring, and custom landing pages, Keap ensures your marketing efforts are always on track.
The software also comes with robust analytics tools so you can easily measure the success of your campaigns. This allows business owners to identify which strategies work best and adjust their approach or create new ones as needed. Additionally, its contact database lets users store customer information securely while providing insights into how they interact with your brand.
Ortto
Ortto is a powerful marketing automation tool designed to generate sales leads. It helps businesses grow their customer base through automated campaigns, allowing them to focus on other business areas. Here are some reasons you should consider using Ortto for your lead generation needs:
With its intuitive dashboard and user-friendly interface, it's easy to create efficient campaigns quickly and accurately.
You can use Ortto's advanced analytics to track your campaigns' performance in real time so that you can make adjustments as needed.
Its comprehensive suite of features includes A/B testing, segmentation capabilities, and email integration - all of which help maximize lead conversion rates.
Using Ortto ensures that you have access to world-class technology in generating sales leads. Whether you're looking to build brand awareness or increase conversions, this platform offers everything you need for success. So if you're ready to take your lead generation strategy up a notch, give Ortto a try!
Leadsly
Leadsly is one of the leading marketing automation tools for generating sales leads. It's easy to use and effective, making it a great choice for businesses looking to grow their customer base quickly. Here are some reasons why Leadsly should be your go-to tool:
Powerful insights: With its comprehensive analytics features, you can gain powerful insights into your customer's needs and behaviour, allowing you to make more informed decisions about how best to reach them.
Targeted campaigns: Create targeted campaigns that will help you reach out to potential customers and increase conversion rates. You can easily customize content based on user preferences or interests.
Automated processes: Streamline lead generation with automated processes such as email marketing, social media management, and A/B testing. This allows you to focus on other important tasks while driving results from your campaigns.
Integrations: Easily integrate with third-party applications such as Salesforce and Google Analytics so you can track performance in real-time. Plus, there are tons of additional integrations available to maximize efficiency.
Overall, Leadsly offers a comprehensive suite of sales lead generation features, making it an attractive option for businesses of all sizes who want fast results without sacrificing quality.
Get started with the leading Generate Sales today! Sign Up 14 Day Trial
Marketo
Marketo is a powerful marketing automation tool that helps businesses generate leads and convert them into sales. It provides many features, such as easy-to-use lead capture forms, automated emails, targeted campaigns, and more. The platform's intuitive user interface allows for quick setup without needing any technical expertise.
Marketo also comes with advanced analytics to help you identify trends in customer behaviour and optimize your tactics accordingly. With this data, marketers can gain insights into which strategies are working best and make adjustments to improve their results.
Conclusion
In conclusion, there are many marketing automation tools available to generate sales leads. Each tool has its own set of features and benefits that can help businesses grow their customer base. The 11 best marketing automation tools mentioned in this article – ManyChat, Moosend, Omnisend, EngageBay, Ontraport, Keap, Ortto, Marketo and Leadsly - are all great options for companies looking to increase sales leads.
Why Choose 500apps?
#1
All-in-One Suite with more than 50 apps
#2
Everything you need today and in the future for all departments
#3
Unbelievable value - the lowest pricing you will ever find
#4
Hosted in 6 locations for compliance and blazing speeds
#5
24/5 Support - FREE chat, email and phone
#6
Uncapped features - limits you will never reach humanly
#7
Managed and maintained everyday by a dedicated team
#8
No downtime - comes with a 99.9% uptime guarantee
#9
Supports a number of international languages
#10
We've everything covered - 90k+ trust us with their business
Join the SaaS Revolution
All-in-One Suite of 50 apps

Unbelievable pricing - $14.99/user

24/5 Chat, Phone and Email Support