Top 7 Features to Consider Before Selecting a Wireframing Tool
Are you a designer in search of the perfect wireframing tool? With so many options on the market, it can take time to figure out which is best for your needs. It's important to evaluate all aspects of each available option before making a decision. This article will provide insight into seven features that should be considered when selecting a wireframing tool.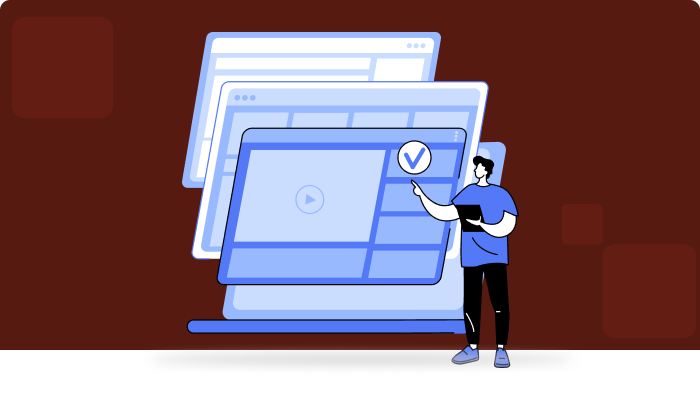 The Right Wireframing Tool can make or break any design project and help bring ideas to life quickly and efficiently. The wide variety of available tools makes it easier to create high-quality designs faster than ever. However, with so much choice comes added complexity – how do you know what features are necessary for your project?
What are Wireframing Tools?
Wireframing is a design process that helps designers to plan out user interfaces and workflows. It's an essential part of the product development lifecycle, as it visually represents what the final product will look like before any coding takes place. A wireframe designer or wireframe software can be used to create this structure and guide the design team in creating their vision for the end product.
When selecting a tool for wireframing, there are several factors to consider. These include ease-of-use, collaboration support, styling and customization options, export capabilities, library elements and cost. In addition to these key elements, many tools offer features such as usability testing integration, annotation capabilities and data visualization components, which are also important when making your decision. These factors should be considered before investing in any particular wireframe software.
No matter what tool you choose for your project's needs, it's always worth taking time to shop around and assess multiple solutions before committing - ensuring that all requirements have been met and that the right choice has been made for your team's workflow management needs.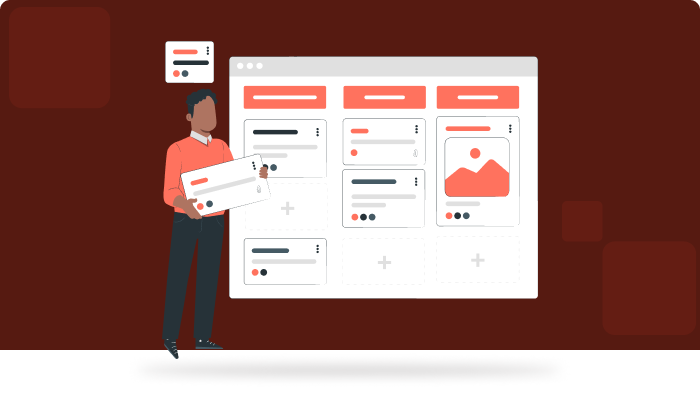 Advantages of Using a Wireframing Tool
Using a wireframing tool such as MockFrame can be incredibly advantageous for any project. With this kind of software, developers and designers can quickly, accurately, and cost-effectively bring their ideas to life. Here are three main benefits of using a wireframing app:
Wireframing tools accelerate the design process and allow users to create prototypes quickly.
Wireframing tools enable better collaboration between team members.
Wireframing tools offer an easy way to ensure design standards are met before coding begins.
Wireframing tools create visuals that help communicate the user interface's structure and flow.
Wireframing tools provide an efficient platform for gathering feedback.
In short, investing in a good wireframe app can save time and money while streamlining workflow processes along the way. This makes them invaluable assets for anyone looking to create high-quality digital products in less time.
Top 7 Features to Consider Before Selecting a Wireframing Tool
When it comes to selecting a wireframing tool, various features must be considered. From the types of wireframing techniques to the usability of the software, choosing the right one can make or break your website design project. Here are the top 7 features you should keep in mind:
Ease of Use
Regarding wireframing tools, ease of use is an important factor. After all, if the tool is challenging to learn and understand, then there's no point in investing your time into it. MockFrame is a great option with a simple yet intuitive user interface, making digital prototypes quick and straightforward. It also offers features like drag-and-drop functionality, templates for common UI elements, data bindings and more – making it ideal for experienced users and newcomers alike.
MockFrame can be used by anyone, from designers to developers, without prior experience with professional design software or coding languages. Even those just starting out will find the wide range of tutorials available on their website helpful in understanding how to navigate the app efficiently. Plus, you don't need to worry about technical support since they offer 24/7 customer service, so you always have someone to help you out when needed! All these features make MockFrame highly recommended for anyone looking for a reliable wireframing tool.
Get started with the leading Wireframing Tool today! Sign Up 14 Day Trial
Feature Set
When selecting a wireframing tool, the feature set is an important factor to consider. MockFrame offers comprehensive features that are suitable for many types of projects. It has all the basic elements needed for creating effective wireframes, such as text boxes, shapes, buttons and images. It also provides advanced features like interactive components, dynamic linking and custom libraries, allowing users to create complex prototypes with minimal effort quickly.
MockFrame's user-friendly interface enables non-technical users to take advantage of its powerful features easily. Its drag-and-drop editor allows users to add content and adjust their layouts without coding knowledge quickly. Plus, with helpful templates and tutorials, those who are just starting can learn how to use the platform in no time. All these capabilities make MockFrame a reliable choice when choosing a wireframing tool based on its feature set.
Collaboration Tools
When selecting a wireframing tool, it's important to consider the collaboration tools offered. MockFrame is an excellent option. Its real-time collaboration capabilities allow multiple users to work on wireframes simultaneously from different locations. This means that teams can easily collaborate in creating and editing prototypes as they work towards their end goal.
Not only does MockFrame offer collaborative features, but these features are also highly secure. The software utilizes SSL encryption technology to ensure all data transferred between collaborators remains safe and secure throughout the process. Furthermore, there is no limit on how many people can be added to a project at any given time, allowing larger teams to benefit from working together without restrictions or delays.
This makes using MockFrame an ideal choice for robust collaboration tools when selecting a wireframing tool. With its convenient features and reliable security protocols, teams of all sizes can create high-quality digital products quickly and efficiently with minimal risk involved.
Compatibility
When it comes to selecting a wireframing tool, compatibility is key. For MockFrame in particular, the software should be compatible with both PC and Mac platforms. It's important to ensure that all users have access to the same version of MockFrame. Otherwise, collaboration can become more difficult. Additionally, if you plan on sharing your wireframes with other stakeholders or clients, you'll want to ensure they can open and view them without difficulty.
In addition to checking platform compatibility, consider whether the wireframing tool has cross-browser capability. This means ensuring your wireframes display properly across different browsers (Firefox, Chrome etc.). If not, there may be difficulties when trying to collaborate with others or share files externally. Ultimately, this could cause unnecessary delays in getting projects completed efficiently. So take time to check how well various tools will work before deciding which is right for your team.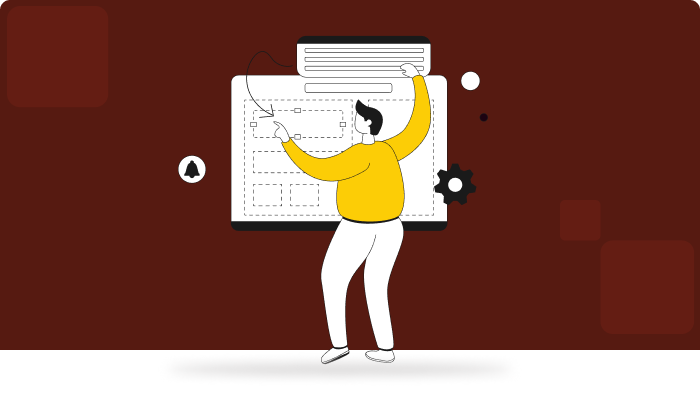 Price
When considering which wireframing tool to select, price is a key factor. Cost can vary significantly between different tools, so it's important to compare several pricing options before making a decision. MockFrame offers an affordable and reliable solution for creating wireframes. It has a free version that allows you to get started with basic features and paid plans offering advanced capabilities.
Pricing can be either pay-as-you-go or subscription-based, depending on your chosen software package. With MockFrame, users have even more flexibility. They can purchase individual items, such as icons or add-ons, without committing to any long-term contracts. This makes it easy to find the perfect plan for your needs while staying within budget.
It's essential to weigh all the factors involved when selecting a wireframing tool, including compatibility and cost-effectiveness. Considering these two elements means you'll be able to make an informed decision about which product best suits your requirements and won't break the bank in the process.
Support
When considering a wireframing tool, support is an important factor. MockFrame offers comprehensive customer service and online tutorials to help you understand the features of its product so that it can be used to its fullest potential. There are three ways in which they provide assistance:
Direct email inquiries with fast response times.
Frequent updates on new tools and features.
Live chat access.
The live chat feature provides quick answers and means users don't have to wait for an answer if they need immediate attention. This ensures any problems or queries can be resolved quickly and easily. Additionally, MockFrame has a dedicated team of professionals who specialize in providing advice about complex technical issues related to the use of the software. All these aspects make MockFrame a great choice when selecting a wireframing tool as far as support goes.
Security
When selecting a wireframing tool, security is an important feature to consider. Security measures are designed to protect your data from any unauthorized access or malicious activities. MockFrame offers several layers of security features, such as encryption and authentication protocols, that ensure the safety of your work. There's also the option for two-factor authentication so you can be sure only authorized personnel have access to your designs.
MockFrame also provides additional tools like activity logs and automated alerts that help track user activity on the platform. This helps identify suspicious behavior quickly and take corrective action when needed. With these advanced security measures in place, you can rest assured that your valuable designs are always safe.
TIP: Make sure to research other security features offered by different wireframing tools before making a decision – this will give you a better idea of which one best suits your needs.
Conclusion
In conclusion, selecting a wireframing tool is an important decision for any web or mobile design project. It can be difficult to choose from the many available options, but certain features should be considered before selecting. The most important factors to consider include ease of use, feature set, compatibility, price point, support availability and security. MockFrame offers all these features in one complete package, allowing users to create professional-level designs with minimal effort. With its wide range of tools and helpful customer service team, MockFrame makes it easy for designers to build projects quickly and efficiently so they can focus on creating unique experiences for their customers.
Why Choose 500apps?
#1
All-in-One Suite with more than 50 apps
#2
Everything you need today and in the future for all departments
#3
Unbelievable value - the lowest pricing you will ever find
#4
Hosted in 6 locations for compliance and blazing speeds
#5
24/5 Support - FREE chat, email and phone
#6
Uncapped features - limits you will never reach humanly
#7
Managed and maintained everyday by a dedicated team
#8
No downtime - comes with a 99.9% uptime guarantee
#9
Supports a number of international languages
#10
We've everything covered - 90k+ trust us with their business
Join the SaaS Revolution
All-in-One Suite of 50 apps

Unbelievable pricing - $14.99/user

24/5 Chat, Phone and Email Support