User Engagement - The Ultimate Guide
User engagement creates interactive experiences between a user and an online service or product. It's essential for any business that wants to remain competitive in today's digital world. But how do you ensure your users stay engaged? Where do you start, and what techniques should you use? Here is an ultimate guide on user engagement that will provide all of the answers.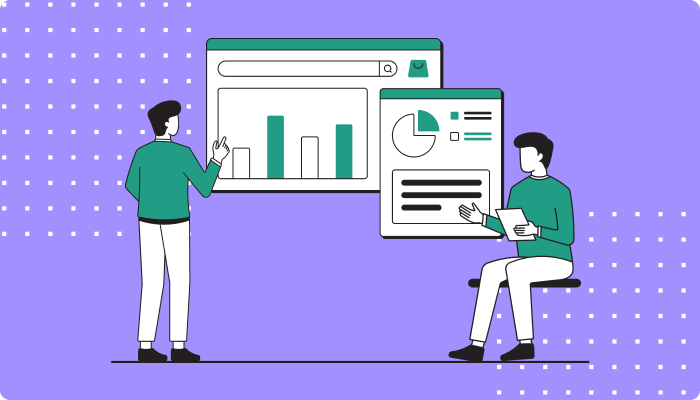 From understanding why user engagement matters and which metrics are important to exploring different strategies and tactics that can be used to keep people coming back, we'll cover it all! We'll also look at how businesses can measure their success in user engagement, so they know if their efforts are paying off.
What Is User Engagement?
User engagement measures how users interact with your product or service. It's a key metric for understanding user behavior and can be used to determine which features are most successful and what areas need improvement. Businesses can increase customer satisfaction and loyalty by improving user engagement, leading to higher sales and long-term sustainability.
When onboarding new users, it's important to establish an effective user engagement strategy by focusing on usability, personalization, and incentives that will keep them engaged over time. Businesses should set clear goals for user engagement and track progress regularly in order to ensure that their products remain attractive and current. This includes gathering feedback from customers, so they feel heard and understood. Additionally, providing rewards such as coupons or discounts helps build trust between companies and customers while increasing user engagement at the same time.
Developing a comprehensive user engagement plan requires thoughtful consideration - but when done right, its benefits last much longer than any specific campaign. This guide has shown you that there are many ways to optimize user engagement throughout the customer journey - no matter where your business is starting!
Why Take User Engagement Seriously?
User engagement is an important factor for businesses to consider. Taking it seriously can have a huge impact on the success of your business and its reach. To understand why you should take user engagement seriously, let's look at some key reasons:
User segmentation: By properly segmenting users into groups based on their activity or other criteria, companies can better target those most likely to engage with them. This helps increase overall engagement levels and allows companies to tailor content more effectively.
Personalization: Creating personalised experiences for each user based on data collected from previous interactions is a great way to boost engagement even further. It enables brands to offer tailored content that will resonate more with the customer as they feel like they already know what they want.
Rewards & incentives: Offering rewards and incentives such as discounts, loyalty programs, and competitions can keep customers engaged by providing something extra that keeps them coming back. This encourages repeat visits and helps build long-term relationships between customers and brands.
Analytics & measurement: With advanced analytics tools and data collection techniques, companies can measure how effective their user engagement strategies are in real-time so that any necessary changes can be made quickly.
User engagement analytics: Understanding user behavior through analytics offers invaluable insights which can then be used to optimize campaigns and improve customer experience across all channels. Companies can use this data to identify trends among different segments of users, allowing them to develop targeted campaigns that deliver maximum results.
By considering these factors when developing a strategy around user engagement, businesses will find themselves well-equipped with the tools and knowledge needed to create highly engaging experiences that customers love and return to again and again!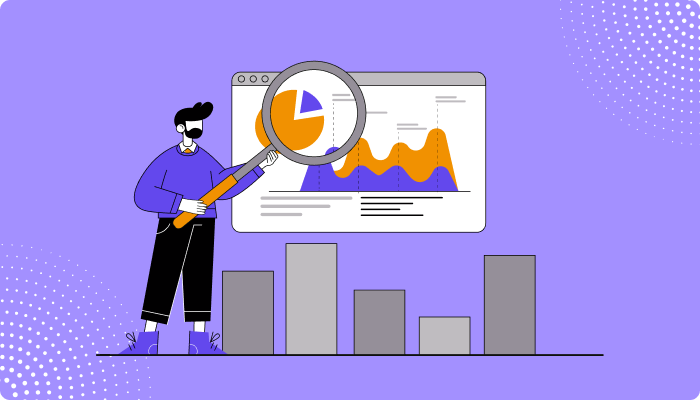 Six Key Types of User Engagement
User engagement refers to the level of interaction and involvement that users have with a product, service, or brand. Here are some types of user engagement:
Behavioral Engagement: It is the measure of how actively and deeply a user interacts with a product or service. It can be thought of as a measure of how involved the user is in using and exploring the product or service. This can include things like the amount of time spent using the product, how many features the user tries, how often the user returns to the product, and how much the user contributes or shares with other users. From a user engagement perspective, behavioral engagement is a key indicator of how engaged a user is, and how likely they are to continue using the product or service.

Emotional Engagement: It refers to the connection that users feel with a product, service, or experience. It is a measure of the user's level of emotional attachment, loyalty, and enthusiasm for the product. It involves the user feeling a sense of belonging, connection, and ownership with the product or service. Emotional engagement can be increased by providing engaging content, personalized experiences, and incentives. It can also be increased by encouraging user participation and feedback, and building trust and relationships with users.

Cognitive Engagement: It is the process of engaging and motivating people to think and act in ways that are meaningful and beneficial to them. It involves using psychological, social, and behavioral techniques to foster a deeper level of user engagement with a product or service. Cognitive engagement includes activities such as providing feedback, offering rewards, providing personalized content, and encouraging experimentation. These activities are designed to increase user engagement by enhancing their understanding of the product, its features, and its benefits. Additionally, cognitive engagement can increase user motivation and engagement by providing a sense of identity and ownership.

Social Engagement: It is a measure of how an individual interacts with other people on social media platforms. It is a measure of the level of interaction between a user and others on social media, and is often used as an indicator of how engaged a user is with the platform. From a user engagement perspective, social engagement measures how often a user posts, comments, likes, shares, and interacts with other users. It also measures how much of an impact those interactions have on the platform. For example, if a user has a high level of social engagement, it could indicate that their interactions are having a positive effect on the platform, such as increasing the visibility of that user and their content.

Cultural Engagement: It is the process of engaging with a culture or cultural group through content, media, and other online activities. This type of engagement can involve creating content, interacting with others, sharing experiences, and responding to cultural events and trends. It can also involve taking part in virtual or physical events, such as cultural festivals, and engaging in conversations with people from different backgrounds. Cultural engagement can help to create a sense of belonging and connectedness, and can be used to build relationships, networks, and create meaningful interactions.

Personal Engagement: It is a form of user engagement that focuses on creating a strong connection between an individual user and a product, service, or brand. It involves creating an interactive, personalized user experience that encourages users to return to a website, app, or other digital platform and interact with it on a regular basis. Personal engagement involves using data and analytics to understand user behavior, create tailored content, and provide a personalized experience that is both engaging and relevant to the user. This type of engagement also involves providing rewards and incentives to motivate users to keep returning to the platform and take specific actions.
Get started with the leading User Engagement Tool today! Sign Up 14 Day Trial
User Engagement Techniques and Applications
When it comes to user engagement, there are a variety of techniques and applications that can be used to enhance the experience. At NinjaOnboarding, we understand the importance of engaging users to ensure their satisfaction and continued use of your product or service.
First, let's look at how content plays a part in user engagement: by providing valuable information that resonates with your audience, you're more likely to capture and maintain their attention. Additionally, consider ways to personalize content for each user; this will help create an intimate connection between them and your brand.
Here Are 5 Essential Tips When Crafting Content for Greater User Engagement::
Establish trust by maintaining transparency.
Ensure consistency across all channels.
Offer incentives such as discounts or giveaways.
Incorporate multimedia elements like video or audio recordings.
Leverage customer feedback so they feel heard.
From here, you can implement certain tools or technologies into your platform for enhanced user engagement. NinjaOnboarding is one example! Our comprehensive suite offers features such as automated onboarding sequences, personalized workflows and detailed analytics & insights, which can provide invaluable insight into how engaged users are.
Conclusion
User engagement is a crucial part of any successful business. It helps create relationships with customers that build loyalty and trust, leading to increased sales and customer retention. By understanding the four key types of user engagement, social, email, events, and content, businesses can develop effective strategies for engaging their customers on multiple levels.
Using NinjaOnboarding as an example, businesses can leverage this tool to increase user engagement by providing relevant information tailored to each individual's needs. This creates a personalized experience that encourages customers to return again and again while also learning more about the product or service they are interested in.
Why Choose 500apps?
#1
All-in-One Suite with more than 50 apps
#2
Everything you need today and in the future for all departments
#3
Unbelievable value - the lowest pricing you will ever find
#4
Hosted in 6 locations for compliance and blazing speeds
#5
24/5 Support - FREE chat, email and phone
#6
Uncapped features - limits you will never reach humanly
#7
Managed and maintained everyday by a dedicated team
#8
No downtime - comes with a 99.9% uptime guarantee
#9
Supports a number of international languages
#10
We've everything covered - 90k+ trust us with their business
Join the SaaS Revolution
All-in-One Suite of 50 apps

Unbelievable pricing - $14.99/user

24/5 Chat, Phone and Email Support