6 Best Process Automation Tools for Your Business
Each tool on our list has unique features and capabilities that make them ideal for streamlining various processes within your organization. From automating mundane tasks to helping you stay organized and efficient, these 6 process automation tools are sure to give you the edge you need in today's competitive market.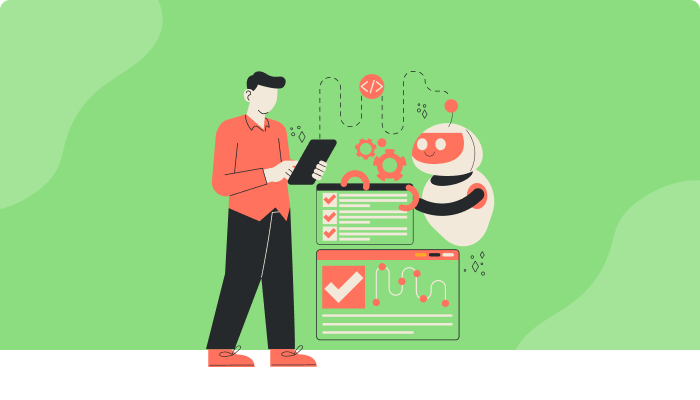 Process automation is an essential part of modern business. It can save time, money and manpower in countless ways. But with so many automation tools, it's hard to know which is right for your business. That's why we've compiled a list of the 6 best process automation tools available today.
What is Process Automation?
Process automation is a method of streamlining workflows and tasks to save time and money. It involves workflow automation software that enables processes within an organization or business to run automatically without manual intervention. By automating mundane tasks, businesses can benefit from improved productivity, efficiency, and cost savings due to reduced human labor costs.
The benefits of process automation are far-reaching and include increased accuracy, scalability capabilities, better customer service experiences, faster task completion times, increased compliance with regulations, greater access control across departments and more effective data management. Process automation also allows organizations and businesses to focus their resources on higher-value activities rather than wasting time on tedious administrative tasks. With process automation tools, companies can increase employee engagement by spending less time on manual operations while achieving their desired outcomes quickly and efficiently.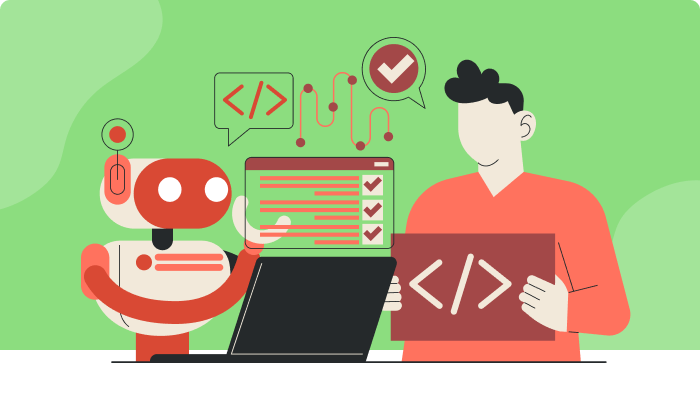 How Can Process Automation Help Your Business?
Process automation can drastically improve the efficiency of your day-to-day operations. By introducing workflow management tools and business process automation software, you can streamline tasks requiring human input and monitor progress in real-time.
Automating processes increases productivity by eliminating mundane or repetitive tasks from employee schedules.
Automated systems provide reliable data tracking capabilities, which help managers make informed decisions faster.
Businesses benefit from improved efficiency, increased visibility into their workflows, and better control over outcomes. Business process automation tools are invaluable for driving growth and innovation within an organization. With the right system, companies can reduce costs while improving customer service and overall satisfaction levels without compromising quality standards or sacrificing employee morale.
5 Benefits of Process Automation Tools
When streamlining processes, investing in process automation software can greatly save businesses time and money. The benefits of these tools are numerous, from workflow software that automates tasks to programs that help track customer data. Here are five reasons why your business should consider implementing process automation tools.
Increased Efficiency
Process automation tools are essential for businesses to stay agile and competitive in today's fast-paced market. Increased efficiency, especially with the help of ZapUp, is one way that such tools can benefit a business. Here are three ways process automation tools improve efficiency:
Automating repetitive tasks using a workflow app saves employees time and energy so they can focus their efforts elsewhere.
Robotic Process Automation reduces errors by eliminating manual labor and provides more accurate results.
Integrating different systems into one automated solution allows you to streamline your processes without building custom software from scratch. Implementing process automation tools offer many advantages over traditional methods - saving time, reducing errors, and building powerful integrated solutions. This makes it easier for companies to keep up with industry trends while staying cost-effective and efficient.
Improved Accuracy
One of the best ways to improve accuracy in business process automation is through automated application integration. This involves robotic process automation software like ZapUp, which can quickly and accurately integrate different applications. Here are four key benefits that make this process automation an incredibly effective tool for businesses:
Automation saves time by eliminating manual data entry tasks.
Accuracy is greatly improved because manual errors are eliminated.
Application integration speeds up processes while ensuring compliance with regulations.
Robotic process automation software allows businesses to capture more accurate data insights.
In addition to the advantages above, ZapUp provides features designed to help companies increase their operational efficiency. These include real-time monitoring, workflows, analytics and reporting tools, intuitive dashboards, and a host of other functionalities, all geared towards streamlining processes and making them easier for teams to manage efficiently.
Cost Savings
Cost savings is a major goal for businesses, and automation tools can help with that. ZapUp is one such tool that allows organizations to streamline their processes and save money in the long run. Not only does it enable improved accuracy, but its data integration capabilities mean you don't have to worry about compatibility between different pieces of software. Here are four ways ZapUp helps your business save money:
Automates repetitive tasks, freeing up employee time.
Reduces manual input errors.
Integrates systems quickly and efficiently.
Streamlines customer interactions. You'll also spend less on support costs since there's no need to troubleshoot user errors or hardware issues.
Plus, you get all this without sacrificing security. ZapUp meets industry standards, so you know your data is safe from cyber threats. All said, ZapUp offers an effective cost-saving solution for businesses looking to automate processes and reduce expenses.
Increased Productivity
Increased productivity is one of the most sought-after benefits of process automation. By streamlining processes, businesses can save time and eliminate manual effort, allowing employees to focus on other tasks. One key tool for boosting productivity is ZapUp, a cloud-based system that automates team communication, task delegation and workflow management.
ZapUp helps teams work together more efficiently by ensuring everyone knows what needs to be done and when. It also ensures that no business activities slip through the cracks and provides real-time visibility into progress. Hence, managers know exactly how projects are progressing at any given moment. In addition, its automated reminders keep deadlines front-of-mind for all users, helping ensure everything stays on track.
Improved Customer Service
Improved customer service is essential for any business. It's a great way to increase customer loyalty and satisfaction and build customer trust. To achieve this goal, it's important to ensure your team has access to the right tools. That's where ZapUp comes in – an automated process tool that lets you manage customer service tasks quickly and efficiently.
With ZapUp, your team can easily create detailed tickets when needed, respond faster to customer inquiries and complaints, track progress on tasks, set up reminders for follow-ups if necessary, schedule events with clients/customers or colleagues for collaboration purposes, and much more. These features help ensure that your customer service team can provide efficient support without sacrificing quality. Moreover, ZapUp also provides real-time analytics so you can monitor response times and detect trends in customer issues, allowing you to stay ahead of the competition by proactively addressing potential problems before they arise.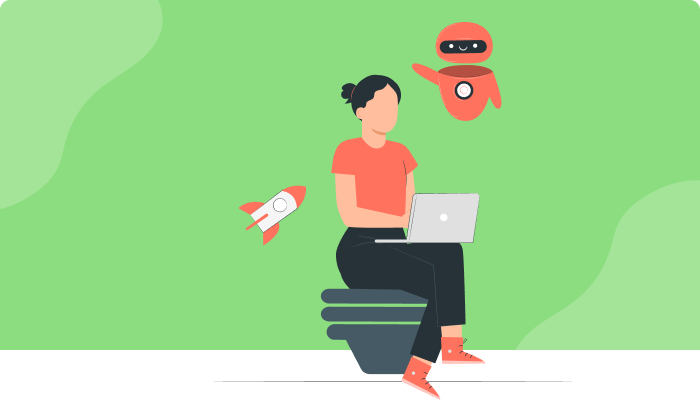 6 Best Process Automation Tools
Process automation is essential for your business. There are plenty of tools available to help you streamline operations. Here's a look at six of the best process automation tools that can help you improve customer service and make things run smoother.
Automation Anywhere
Automation Anywhere is a powerful tool for businesses looking to automate their processes. It provides an intuitive, easy-to-use platform that can easily handle complex tasks. This makes it ideal for companies of any size, from small startups to large enterprises. With its drag-and-drop interface and prebuilt templates, it's possible to quickly create new solutions or customize existing ones with minimal effort. Additionally, the software integrates seamlessly with other enterprise tools, such as Salesforce and Oracle Cloud Services, allowing even more streamlined automation capabilities.
What sets Automation Anywhere apart is its comprehensive set of features. These include bots capable of performing specific tasks autonomously; AI/ML capabilities which enable sophisticated decision-making and analytics; workflow management tools which allow users to define how tasks should be performed; and detailed reports on process performance so you can stay informed about your operations at all times. All this combines to make this one of the complete process automation suites available today.
Uipath
UIPath is a powerful automation tool that provides the resources necessary for streamlining your business processes. It boasts an intuitive drag-and-drop interface, making it easy to create automated workflows without coding knowledge.
The platform has full integration options across major applications like Dynamics 365, SharePoint, Oracle EBS and SAP ERP. This makes it easier than ever before to deploy automated solutions quickly while reducing manual effort associated with mundane tasks. There are even mobile apps available which enable businesses to manage their operations remotely. With all these benefits, UIPath is undoubtedly one of the best process automation tools for small-to-medium-sized businesses looking to increase efficiency and productivity.
Winautomation
Winautomation is a process automation tool that allows users to create and manage automated processes. It has an intuitive interface that makes it easy to use, even for novice users. With Winautomation, users can automate any process without manual coding or scripting by recording mouse clicks and keystrokes. This tool also offers advanced features such as macro-building tools and scheduling capabilities, allowing users to set up complex tasks quickly and easily.
Moreover, Winautomation supports multiple platform integrations, including Windows applications such as Excel, Word, PowerPoint and more. This tool allows users to share their automation across teams so that everyone in the organization can benefit from increased efficiency. In addition, its comprehensive analytics feature helps businesses track task performance over time to identify improvement areas.
Workfusion
Workfusion is an AI-driven automation platform that helps businesses streamline processes. It can automate data entry and document processing for customer service tasks and back-office operations. Workfusion provides a range of features, including bots for automating repetitive tasks, machine learning tools for intelligent decision-making, and integration capabilities with other software systems.
The platform also offers workflow orchestration services that allow users to create end-to-end process easily flows and manage complex business rules. In addition, it includes analytics dashboards which provide detailed insights into their automated processes and allow them to measure the success of their implementation efforts.
Intellibot
Intellibot is a great process automation tool for businesses. What sets Intellibot apart is its ability to customize automated processes according to specific user needs. For instance, businesses can create custom triggers based on certain events, like when a customer purchases a product or signs up for a service. This ensures accurate data tracking and provides valuable insights into how customers interact with the company's offerings.
Intellibot provides an effective way to manage complex processes while eliminating manual efforts. Its advanced features ensure that all operations run smoothly and efficiently while staying secure, making it an ideal choice for businesses looking to optimize their workflow through automated solutions.
ZapUp
ZapUp is a process automation tool designed to help businesses save time, resources and money. It allows users to automate all the repeatable tasks associated with running their business - from CRM interactions to email management. ZapUp's modern interface makes setting up automated processes easy and efficient: it has an intuitive drag-and-drop builder that guides you through creating powerful workflows in minutes. You can also integrate ZapUp with other software platforms, such as Slack or Salesforce, to optimise your workflow processes for maximum efficiency. Here's what makes ZapUp stand out:
Automation of processes: With ZapUp, you can automate tasks that are usually done manually, such as checking documents or data entry. This helps save time and resources while ensuring accuracy in the results.
Easy integration with other systems: ZapUp allows you to integrate it with existing applications and databases easily, so you don't have to start from scratch whenever there's a new project or task. Plus, its intuitive user interface means you won't need external help getting started.
Robust security measures: The platform comes with robust security features like encryption technology, two-factor authentication, and role-based access control, which keep your business data safe from potential threats.
With ZapUp, businesses have access to an advanced automation platform that simplifies everyday operations while producing better results than manual labor could ever produce. Its customizable features provide companies with personalized solutions tailored to their individual needs, helping them get the most out of their investments in technology and maximizing productivity throughout their organization.
Get started with the leading Process Automation today! Sign Up 14 Day Trial
Conclusion
Process automation tools can be a great asset for businesses of any size and industry. Not only do they help to streamline processes, but they also increase efficiency, accuracy and cost savings across the board. With so many options available on the market today, choosing which one is right for your business needs can be difficult. We've outlined some of the best process automation tools you should consider: ZapUp, WinAutomation, WorkFusion and Intellibot.
With these tools, businesses can save time by automating repetitive tasks and reducing human errors that could lead to costly mistakes. Furthermore, process automation helps to improve customer experience by providing faster responses with less effort from employees. By implementing automated processes into their workflow, companies can create more efficient operations to achieve greater success both now and in the future.
In conclusion, investing in a good process automation tool will enable your business to move forward quickly and effectively without increasing costs or compromising quality standards. When choosing a tool, ensure it meets all your requirements while being user-friendly enough for everyone involved in the process. Doing this ensures you get the most out of your investment in productivity gains and improved customer satisfaction levels.
Why Choose 500apps?
#1
All-in-One Suite with more than 50 apps
#2
Everything you need today and in the future for all departments
#3
Unbelievable value - the lowest pricing you will ever find
#4
Hosted in 6 locations for compliance and blazing speeds
#5
24/5 Support - FREE chat, email and phone
#6
Uncapped features - limits you will never reach humanly
#7
Managed and maintained everyday by a dedicated team
#8
No downtime - comes with a 99.9% uptime guarantee
#9
Supports a number of international languages
#10
We've everything covered - 90k+ trust us with their business
Join the SaaS Revolution
All-in-One Suite of 50 apps

Unbelievable pricing - $14.99/user

24/5 Chat, Phone and Email Support