11 Most Popular Email Services in 2023
Are you looking for the best email service for your business in 2023? With so many different services on the market, it can be difficult to know which one will best suit your needs. To make things easier, we've compiled a list of the 11 most popular email services available this year.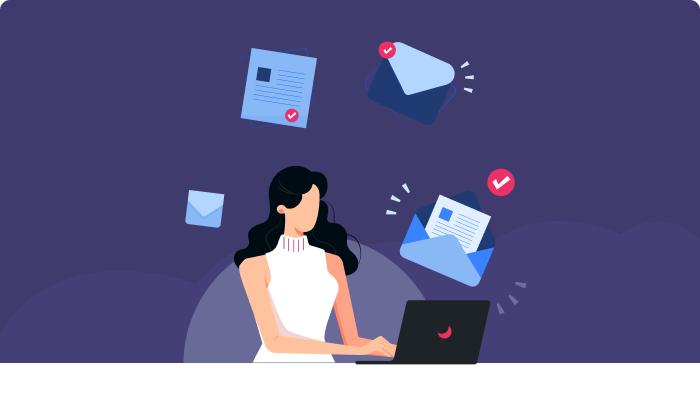 From user-friendly interfaces and automated reply options to secure end-to-end encryption, these top 11 picks have something for everyone, no matter what their communication requirements may be. Our comprehensive guide is designed to help you decide which email service is right for you by assessing features such as security protocols, pricing plans, storage capacity and more.
9 Types of Email Campaigns for Your B2b Marketing
Email campaigns are an essential part of any business's digital marketing strategy, and they can be incredibly powerful tools for B2B marketers. While there is no 'one size fits all' approach when it comes to email services, the most successful email strategies typically involve a combination of different types of campaigns.
1. Welcome Email: A great way to introduce yourself to potential customers and build relationships with existing customers.
2. Newsletter: A valuable tool to keep your subscribers informed and up-to-date on your products, services, industry news, and more.
3. Lead Generation: Use emails to capture leads, segment them, and turn them into paying customers.
4. Re-engagement: Re-engage dormant customers and re-introduce them to your brand.
5. Product Promotion: Promote new products and services and inform subscribers about special offers.
6. Event Promotion: Let subscribers know about upcoming events, webinars, and conferences.
7. Nurturing: Build relationships with your subscribers by providing them with relevant content.
8. Transactional: Send automated emails that confirm purchases, follow up on inquiries, and more.
9. 500Mail: Use 500Mail to create, send and track high-impact email campaigns quickly and easily. Access advanced features such as A/B testing, segmentation, and analytics to maximize the effectiveness of your emails.
Marketing Emails Vs Transactional Emails
When it comes to email in 2023, marketing emails and transactional emails are two distinct categories. Both types of emails can be sent through an email provider or a free email service, but they serve vastly different functions. Marketing emails use keywords like 'free,' 'discounts' or 'sale' to entice customers into making purchases, while transactional emails serve as informational updates about orders, invoices and other notifications.
Marketing Emails
Focus on driving sales.
Sent by professional email providers.
Enhanced security features and scalability options.
Sophisticated tracking capabilities.
Tailor future campaigns according to data.
Transactional Emails
Provide information.
Sent by professional email providers.
Enhanced security features and scalability options.
Provide peace of mind about transactions.
Confirm receipt of orders.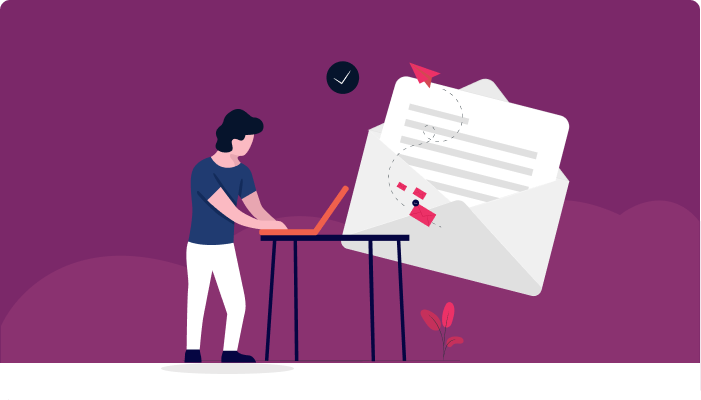 11 Most Popular Email Services in 2023
Email services have become incredibly popular in the last few years. With so many options available, it can be difficult to know which is best for business needs. That's why we've taken a look at eleven of the most popular email services in 2023 – making sure you get the best email service for your business' success.
Microsoft Outlook
Microsoft Outlook is one of the most popular email services in 2023. It's a comprehensive, easy-to-use platform that provides features like calendar syncing and integration with other Microsoft Office 365 applications like Word, Excel and PowerPoint. With its intuitive interface and robust feature set, it's no surprise why people are turning to this service for their communication needs.
The main attraction for users of this service is the ability to access emails from any device or location. Its cloud storage allows users to store their data without having to worry about local storage space limitations on devices. Plus, its advanced security measures give peace of mind when sending important messages over the internet. And finally, setting up automated filters makes sorting through incoming mail much easier, saving time as well as energy!
GSuite
GSuite is a popular email service used by many in 2023. It offers users with an extensive range of features that make it one of the most sought-after services. Some of its best benefits include:
An easy to use interface, allowing for quick emails and replies.
Comprehensive security measures so your data stays protected.
The ability to integrate with other applications like Google Calendar or Drive.
These features are what makes G Suite stand out amongst other email services on the market today. Businesses especially appreciate how user friendly yet secure this platform is, providing them with excellent communication options as well as privacy protection. In addition, G Suite also allows users to collaborate easily on projects through shared documents and folders.
The popularity of G Suite speaks volumes about why it's become such a go-to choice for businesses and individuals alike - its flexibility, reliability, and convenience can't be beaten! With more people turning to cloud-based solutions in order to stay connected at all times, G Suite remains one of the leading contenders when it comes to online collaboration tools.
Zoho Mail
Zoho mail is a great email service for many reasons. Firstly, it offers reliable and secure communication. It also has robust privacy protection measures that keep user data safe from hackers or other malicious actors. Additionally, Zoho mail integrates well with third-party applications such as calendar programs, task management software, and customer relationship management tools. This makes it convenient for users to access their emails on the go or in multiple locations at once.
The interface of Zoho mail is intuitive and easy to use, making it ideal for both experienced tech professionals and complete beginners alike. Moreover, its customer support team is readily available 24/7 if any issues arise while using the service. Plus, they offer an extensive knowledge base where users can find solutions to their queries quickly without having to contact support directly.
IBM Verse
IBM Verse is a popular email service that has been gaining traction since its introduction in late 2020. It offers users the ability to communicate, collaborate, and stay organized while utilizing their existing infrastructure. With smart workflows and powerful analytics tools, IBM Verse makes staying connected easier than ever before.
The main advantage of IBM Verse is its user-friendly interface. It combines an intuitive design with sophisticated algorithms to make it easy for new users to get up and running quickly. The platform also includes helpful features such as AI-powered sentiment analysis, task management capabilities, secure file sharing options, and more — all within a single unified system.
These features allow users to access key information at any time from anywhere on any device without having to switch between applications or search through cluttered inboxes.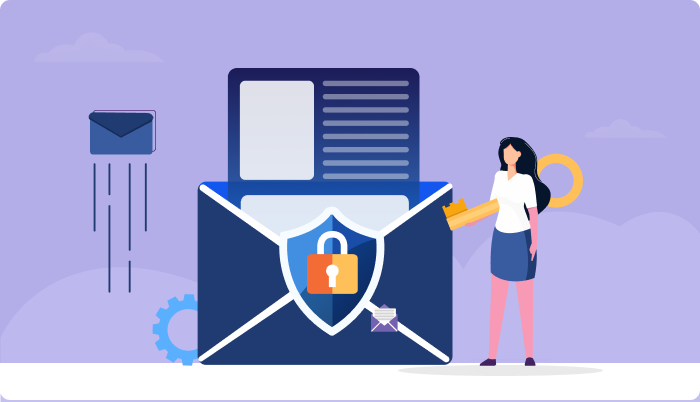 Fastmail
Fastmail is an email service provider that has gained popularity in recent years due to its focus on privacy and security for its users. It provides easy-to-use features such as searching, labeling, and sorting emails quickly. Furthermore, it offers a wide range of storage plans to suit the user's needs.
In terms of security, Fastmail takes great pride in offering two-factor authentication and encryption options which make it one of the most secure email services currently available. Additionally, its support team provide assistance 24/7 should any issues arise while using the service.
A key selling point of Fastmail is their commitment to providing fast performance with no downtime or disruption - ensuring that users can access their mailboxes whenever they need them without any worries about delays or outages. This makes Fastmail a reliable choice for those who require reliable email services in 2023.
Posteo
Posteo is an email service that many people have turned to in recent years. It's becoming increasingly popular as more and more users appreciate its commitment to privacy, security, and sustainability. Posteo offers a free-tier account with 2GB of storage on their German servers, making it great for those looking for a reliable yet affordable solution.
The interface is simple but effective, allowing even beginners to quickly get up and running with all the features they need. One thing users particularly like about Posteo is the ability to access their emails from any device without needing extra plugins or software installations. Furthermore, the company actively works against spam by blocking all incoming messages from unfamiliar senders automatically.
All these features combined make Posteo one of the most sought-after email services today, which is why we can expect it to remain popular in 2023 as well. Its strong emphasis on user privacy and data protection will no doubt be attractive to many customers who want to keep their emails safe from prying eyes.
Runbox
Runbox is a secure email service provider that has been around since 1999. It offers users the ability to access their emails from any device and location, while keeping all data firmly under lock and key. What's more, Runbox features an array of advanced security measures like two-factor authentication, full encryption, and spam filters to protect each user's privacy.
The interface of Runbox is also quite straightforward and easy to use. You can choose from multiple language options for your dashboard, making it convenient for those who are not native English speakers. Additionally, you can customize the look and feel of your inbox with themes or even add custom backgrounds.
Given its strong focus on security coupled with its range of useful features, Runbox continues to be one of the most popular email services in 2023. With support for up to 50GB storage space per account plus the option for unlimited aliases and auto responders at no extra cost - it's no wonder why so many people turn to Runbox when they need reliable email hosting solutions.
Hushmail
Hushmail is one of the most popular email services in 2023. It has been around for a while and offers some really interesting features to its users. For instance, it allows you to quickly encrypt your emails so that only the intended recipient can read them. This makes Hushmail especially useful for conversations involving sensitive information.
Not only does Hushmail offer enhanced security, but it also provides robust tools for managing mailboxes with ease. You can filter incoming messages based on specific criteria or customize your inbox notifications for both personal and business use. Additionally, its advanced spam protection helps ensure unwanted emails don't take up valuable space in your mailbox.
Considering all these features, it's no wonder why Hushmail has become such a popular choice among email providers this year. Its user-friendly interface and reliable performance make it an ideal solution for those who need secure communication over the internet without compromising convenience.
StartMail
StartMail is an email service provider that has been gaining popularity in recent years. It has a strong emphasis on user privacy and security, providing users with powerful tools to protect their information from external threats. This makes it especially attractive for those who prioritize online safety when choosing an email service provider.
On top of these features, Startmail also provides excellent customer support and reasonable pricing plans making it one of the best email services around in 2023. With its focus on privacy and security, as well as great value for money, Startmail will likely remain popular among web users looking for a secure email solution.
500Mail
500Mail is a popular email service that has seen an increase in usage over the past few years. It offers users a secure and private inbox, making it ideal for those who want to protect their emails from unwanted snooping. With 500Mail, users can choose between two different levels of privacy: basic or premium. Basic provides strong encryption while Premium gives additional features like self-destructing messages and virtual cards.
When it comes to features, 500Mail offers some of the most advanced options available today. Some key ones include:
Encrypted messages and attachments.
Secure communication via PGP encryption keys.
Anonymized IP addresses so all your emails appear untraceable.
Spam filters to keep unwanted messages out of your inbox.
For those looking for more options, there are also paid plans available with extra features like advanced security measures and custom domain names. Additionally, 500Mail allows users to create aliases so they can keep their primary email address hidden from public view.
Overall, 500Mail is an attractive option for people who need a secure email service with plenty of customization options. Its high level of privacy makes it especially appealing to those who value keeping their correspondence confidential. As such, it's no surprise this service has become one of the most popular choices among internet users in recent years!
Get started with the leading Email Services Tool today! Sign Up 14 Day Trial
Conclusion
Email marketing is an important and effective tool to use in your B2B marketing efforts. With the right email service, you can create targeted campaigns that reach the right customers at the right time with great results. The 11 most popular email services in 2023 have a wide range of features and pricing plans to fit any budget or need.
Microsoft Outlook has been around for decades but still remains a top choice due to its reliability and vast array of features. G Suite offers powerful collaboration tools as well as excellent customer support. Runbox provides end-to-end encryption while Hushmail uses advanced security protocols to keep emails safe from hackers. StartMail takes privacy seriously, allowing users to send encrypted messages without revealing their identity. 500Mail offers a comprehensive package of sophisticated analytics tools which make it easy to track performance and optimize future campaigns.
Why Choose 500apps?
#1
All-in-One Suite with more than 50 apps
#2
Everything you need today and in the future for all departments
#3
Unbelievable value - the lowest pricing you will ever find
#4
Hosted in 6 locations for compliance and blazing speeds
#5
24/5 Support - FREE chat, email and phone
#6
Uncapped features - limits you will never reach humanly
#7
Managed and maintained everyday by a dedicated team
#8
No downtime - comes with a 99.9% uptime guarantee
#9
Supports a number of international languages
#10
We've everything covered - 90k+ trust us with their business
Join the SaaS Revolution
All-in-One Suite of 50 apps

Unbelievable pricing - $14.99/user

24/5 Chat, Phone and Email Support