Best Email OutReach Tools for Building and Growing Your Network
Whether you're a professional trying to build and grow your network, the right email outreach tool can make the process much easier. From automated communication sequences to detailed analytics, there are plenty of great tools available for creating successful email campaigns. In this article, we'll look at some of the best email outreach tools for building and growing your network.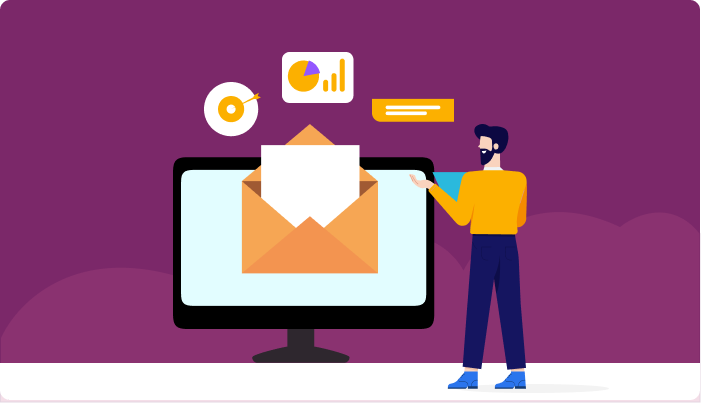 No matter what type of contact you're looking to make, having an effective email outreach strategy is key. With the right tool, you can easily automate follow-up emails and track metrics like open rates and click-throughs. Plus, many tools come with features like templated emails and personalized messages that allow you to tailor your approach for each individual contact.
With so many options out there, it can be difficult to decide which one is right for you. This article will help you narrow down your choices by highlighting some of the top-rated email outreach tools available today. Read on to learn more about how these tools can help you build and grow your network!
What Is Email OutReach?
Email outreach is an important tool for entrepreneurs and marketers alike. It involves sending messages to potential customers or contacts, in the hope of establishing a connection and growing your network. Email outreach can take on many forms, from introducing yourself to someone you'd like to work with, to sending follow-up emails after networking events.
It's essential to create an effective email that is both engaging and informative. You should clearly state why you're getting in touch and what you'd like to learn or discuss. Staying concise while still providing enough information will help ensure your message resonates with the recipient. To make sure your message stands out, research relevant topics before reaching out and use personalization techniques such as addressing the contact by name.
Of course, it's crucial that you select the right tools for successful email outreach. Keeping track of all your contacts can be overwhelming – which is why there are software programs available that can help streamline this process. These platforms will provide features such as automated follow-up reminders, real-time analytics, and integrations with other services so you can easily manage your contacts across multiple channels. With the right tools at your disposal, building and growing your network becomes much simpler!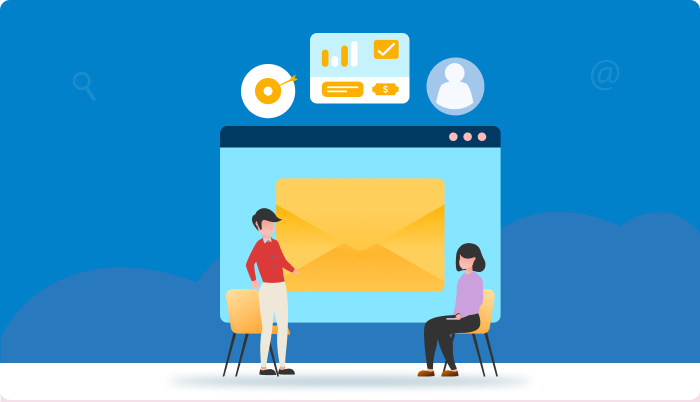 Maximizing Email OutReach Effectiveness: A Comparison of The 10 Best Tools
Maximizing email outreach effectiveness is important for building and growing your network. To do this, you need the right tools. This article will compare the 10 best email outreach tools available, so that you can decide which one works best for you.
The first tool we'll look at is Mailshake. It's an automated SaaS platform that helps small teams scale their lead generation efforts with personalized emails. With Mailshake, you can easily customize your messages for each recipient and get real-time tracking of who opened your emails and clicked on links. You can also set up drip campaigns to ensure follow-up emails are sent out at regular intervals.
The second tool we'll check out is OutReachly. It's a comprehensive email automation platform that offers personalization features, allowing you to customize emails to meet the needs of each individual recipient. Woodpecker also provides detailed analytics to track how well your campaigns are performing and help optimize them in real time. Additionally, it offers advanced scheduling options so that you can send emails at the optimal times for maximum engagement rates.
These are just two of the ten email outreach tools being compared in this article. Each one has its own distinct features, so it's important to consider which one fits best with your specific needs before making a decision on which one to use. Whichever tool you choose, make sure it helps power effective email outreach efforts and grows your network!
Mailshake
Mailshake is one of the most reliable tools for email outreach. This platform comes with a range of features designed to help you maximize your reach, build relationships and drive results.
With Mailshake, you can create personalized emails that are tailored to your audience and their needs. You can also track your emails so you know when they've been opened, as well as how many links have been clicked in the message. Plus, you can use automation to keep your communications up to date and streamline the process of connecting with new contacts.
Overall, Mailshake's email outreach capabilities make it an excellent choice for anyone looking to increase their network and generate more leads. It offers powerful features that allow users to automate their outreach efforts while also delivering personalized messages that are sure to capture attention. With its efficient tracking system, users will be able to measure the success of their campaigns and make any necessary adjustments quickly.
Hunter
Hunter is an email outreach tool that allows users to build and grow their network quickly and effectively. It offers a powerful search engine that helps you find email addresses, verify them in real-time, and organize them into lists. Hunter even provides insights about the best time to send emails to recipients based on their past activity.
This platform makes it easy to personalize outreach messages with merge tags. Plus, you can monitor response rates and review any bounced emails so you know which contacts need updating. With Hunter's AI-powered features, users can easily identify key influencers for their business or industry and connect with the right people at the right time.
Hunter is an excellent option for those looking to establish connections with potential partners, customers, or collaborators in a timely manner. It's user-friendly interface ensures smooth navigation so users can get started quickly and hassle-free. The advanced search capabilities also help users keep track of their progress while they work towards building and growing their network.
Mixmax
Mixmax is an email outreach tool that helps users build and grow their network. It offers features like automatic follow-up, scheduling, and tracking to ensure your message gets delivered and read. With Mixmax, you can easily personalize emails to prospects and track the results of your efforts. You can also use its live chat feature to quickly respond to inquiries or get more information about a prospect's interests.
Moreover, Mixmax allows you to create automated workflows that help you streamline your outreach process. This includes automatically sending reminders, follow-ups, and other messages when someone interacts with your emails. What's more, it includes AI-powered insights that give you data-driven guidance on how to optimize your outreach campaigns for maximum effectiveness.
Overall, Mixmax is an ideal tool for anyone looking for an efficient way to build and grow their network. Its features make it easy for users to stay organized and keep track of their contacts without having to manually send out emails every time they want to follow up or reach out again.
Yesware
Yesware is a powerful email outreach tool that helps you build and grow your network. It provides templates and advanced analytics to help you create personalized messages that get delivered, opened, and responded to. You can also track the performance of each message with real-time notifications so you know which actions are getting results.
Yesware also offers features such as scheduling, integration with CRM tools, and automatic follow-ups, making it easy to keep your contacts organized and up-to-date. Plus, its user interface is straightforward and intuitive so you don't have to spend time learning how to use the platform.
Overall, Yesware has everything you need to take your email outreach efforts to the next level. From automation to tracking analytics, this tool will help make sure your messages reach the right people at the right time.
Toutapp
Toutapp is a great tool for anyone looking to grow their network. It offers features like automated email tracking and analytics, as well as customizable templates. This makes it easy to tailor your outreach emails to the needs of your contacts, while still keeping track of the results.
One of the best things about Toutapp is its integration with other services. You can connect it with Gmail or Outlook so that you can use your existing accounts to send emails. Plus, you can also integrate it with Salesforce and other CRM systems so that all your data stays organized in one place.
Toutapp is a powerful way to build relationships with potential customers and partners, without having to manually track every single conversation. With its user-friendly interface and comprehensive analytics, it's an invaluable asset for any business looking to expand their reach.
Woodpecker
Woodpecker is an email outreach tool that helps you to expand your network efficiently. It offers automated drip campaigns, which give you the flexibility to send out emails automatically to hundreds of contacts in a single click. With this tool, you can easily personalize each email using dynamic content and track the success of your campaigns with detailed analytics.
The main features of Woodpecker include personalized emails, automated follow-ups, user friendly interface and integration with other CRM tools. You also have access to powerful automation capabilities including A/B testing, segmentation and triggered emails. This makes it easy to reach out to the right people with personalized messages at the right time.
Woodpecker helps you save time by automating much of your email outreach process while still delivering effective results. It also allows you to customize messaging for different segments of your audience so you can make sure that your message resonates with them. All in all, Woodpecker is a great choice for building and growing your network quickly and efficiently.
Reply
Reply is an email outreach tool designed to help you build and grow your network. It provides features such as automated personalization, team collaboration, real-time analytics, and more. With Reply, you can easily reach out to potential contacts and nurture relationships with them without having to manually manage your emails.
The tool allows you to send personalized messages quickly and conveniently. You can create templates for frequently sent messages and use them again with just a few clicks. Reply also lets you segment audiences into targeted lists so you can tailor your emails according to the recipient's interests or needs. Plus, its real-time analytics give you insights on how well your emails are performing.
Overall, Reply is an effective email outreach tool that enables users to simplify their outreach process while reaching more people in their network. Its intuitive features make it easy to manage large volumes of emails efficiently while optimizing their performance in order to maximize engagement rate.
Contactout
Contactout is a great email outreach tool for building and growing your network. It offers users access to over 500 million professionals, allowing them to quickly find the right connections. With its powerful search engine, users can easily narrow down their search results to fit their exact criteria. Plus, Contactout provides detailed information about the people they find, such as job titles, current companies, and more.
This makes it easier for users to find the connections they need for their network. It also helps them personalize their emails in order to make a greater impact. Furthermore, with its built-in AI capabilities, Contactout can suggest relevant contacts based on what users are looking for. This saves them time so they don't have to manually search one by one.
So if you're looking for an email outreach tool that's fast and efficient at finding the right connections for your network, Contactout is definitely worth considering. It's packed with features designed to help you make meaningful connections with ease.
Saleshandy
SalesHandy is a great tool for making the most out of your email outreach efforts. It's an all-in-one suite that allows you to create, track, and analyze emails quickly and easily. With SalesHandy, you can send out personalized messages to multiple contacts at once, write effective subject lines for maximum open rates, and see who has opened your emails or clicked through on links.
Furthermore, SalesHandy helps you stay organized by automating follow-up emails based on user engagement levels. This way, you don't have to worry about manually sending follow-up messages—it takes care of it for you! Plus, with its comprehensive analytics dashboard, you can get useful insights into your campaigns so that you can adjust your strategy accordingly.
Overall, SalesHandy is an excellent tool for growing and managing your network effectively. It's well worth considering if you're looking for an efficient way to boost the effectiveness of your outreach efforts.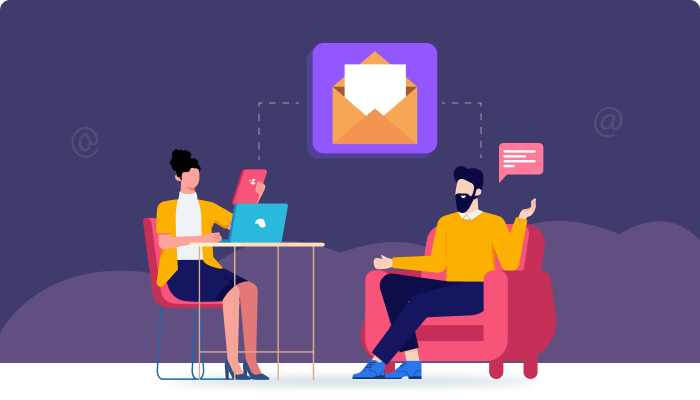 OutrReachly
Outreachly is an email outreach tool that can help you build and grow your network. It provides a single platform for all customer communication needs, enabling users to send personalized email campaigns and track their results in real-time. With its intuitive user interface, Outreachly makes it easy for even the most novice of users to create engaging emails that will help them reach out to their contacts and build relationships with them.
One of the key features of Outreachly is its ability to segment customers into different categories so they can be targeted with tailored messages. This makes it easier for businesses to connect with the right audience, resulting in higher open rates and conversions. Additionally, Outreachly also offers advanced analytics tools so users can measure their campaign performance over time and make adjustments as needed.
In addition, Outreachly allows users to manage their contact lists easily by using tags and custom fields, enabling them to quickly identify their most valuable leads. With automated rules, they can also automate processes like follow-ups or reminders without having to manually do anything. All of these features combined make Outreachly an excellent choice for anyone looking for an effective way to build and grow their network.
Get started with the leading Best Email OutReach Tool today! Sign Up 14 Day Trial
Conclusion
Email outreach is an important tool for building and growing your network. It allows you to reach out and connect with a variety of people, from potential customers to influencers and industry leaders. There are a number of great email outreach tools available in the market, each of which offers different features that can help you maximize the effectiveness of your campaigns. We have looked at some of the best ones in this article: Mailshake, Hunter, Mixmax, ContactOut, SalesHandy, and Outreachly.
Each of these tools has its own strengths and weaknesses when it comes to creating effective email outreach campaigns. You should consider what features are most important to you in order to determine which one will be the best fit for your needs. With the right tool in place, you will be able to successfully reach out to more people and create more meaningful connections that could lead to increased engagement and growth for your business.
Overall, email outreach is an essential way for businesses to build their networks and reach new audiences. It's important that you find the right tool for your needs so that you can maximize its effectiveness. With the right tool in place, you can start making meaningful connections that will help grow your business.
Why Choose 500apps?
#1
All-in-One Suite with more than 50 apps
#2
Everything you need today and in the future for all departments
#3
Unbelievable value - the lowest pricing you will ever find
#4
Hosted in 6 locations for compliance and blazing speeds
#5
24/5 Support - FREE chat, email and phone
#6
Uncapped features - limits you will never reach humanly
#7
Managed and maintained everyday by a dedicated team
#8
No downtime - comes with a 99.9% uptime guarantee
#9
Supports a number of international languages
#10
We've everything covered - 90k+ trust us with their business
Join the SaaS Revolution
All-in-One Suite of 50 apps

Unbelievable pricing - $14.99/user

24/5 Chat, Phone and Email Support