Hyper Personalization: Benefits, Challenges and Tools
Personalization has become a key element of modern marketing strategies. Businesses recognise the importance of connecting with their customers individually, and hyper personalization is one way to do just that. Hyper personalization goes beyond simply segmenting audiences and offering tailored messaging. It aims to create personalized experiences that enable businesses to interact with each customer in a unique and meaningful manner. This article explores the benefits, challenges and tools associated with hyper personalization.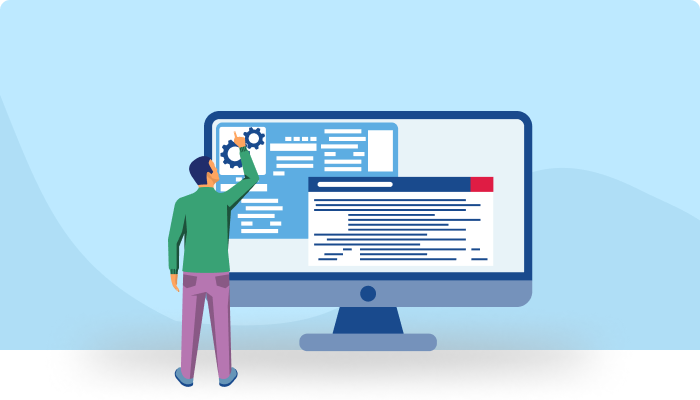 The concept of hyper personalization can be daunting for some marketers; however, when implemented correctly, it can have great potential rewards. By leveraging data insights along with technology such as artificial intelligence (AI), machine learning (ML) and natural language processing (NLP), businesses can gain valuable insight into consumer behaviour and use these insights to provide customers with highly customized experiences. This helps increase engagement rates, build loyalty among existing customers and attract new ones.
Despite its many advantages, several challenges are associated with implementing hyper personalization effectively. It requires a significant investment of time, money and resources from businesses in terms of setting up the necessary infrastructure and training personnel responsible for using the relevant tools needed to achieve successful outcomes. Additionally, businesses must ensure they remain compliant with all applicable laws while protecting customer privacy, which is becoming increasingly important in today's digital age.
What is Hyper Personalization?
Hyper-personalization is the process of using data to create highly personalized experiences for users. It's a model that uses advanced analytics and machine learning algorithms to segment customers into smaller groups, allowing companies to personalize their services more specifically. This hyper-personalized approach enables businesses to provide customers with tailored content or offers in real-time.
To put it simply, hyper-personalization involves collecting data on individual users and leveraging this information to deliver customized products or services according to their interests and preferences. By considering a user's past behavior and current context, a business can tailor its offerings accordingly. As such, hyper-personalization helps build stronger relationships between brands and their consumers by providing them with an experience that feels like it was made just for them.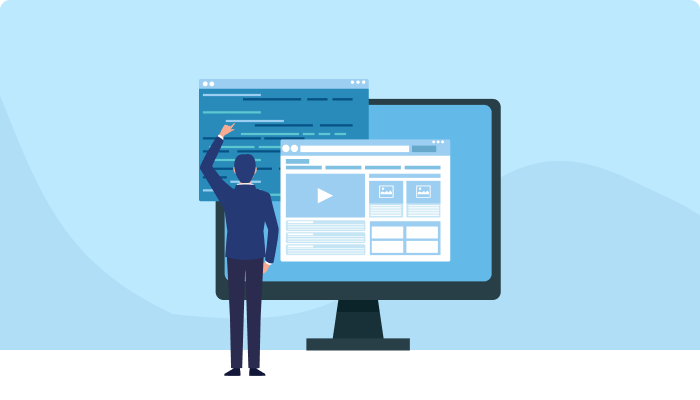 Benefits of Hyper-Personalization
Hyper-personalization is a marketing strategy that helps businesses create more customized and meaningful customer experiences. It involves providing services, products or content tailored to individual customers' needs or interests. Utilizing hyper-personalization can have many benefits, including improved customer engagement and loyalty, higher sales revenue, better targeting of communication and ultimately greater success in the marketplace.
Opportunity to increase customer satisfaction by delivering personalized recommendations based on past behavior and preferences.
Target specific groups of users with offers they are most likely to engage with, leading to increased conversions.
Reduce churn rates and improve retention strategies by creating positive experiences.
Leverage AI technology to quickly build customized solutions to optimize customer experience journeys.
Gain deeper insights into audiences' behaviors and preferences to bolster competitive positioning.
Challenges in Implementing Hyper-Personalization
Implementing hyper-personalization can be a challenging process for any organization. It requires them to understand their customer data extensively and how to use it effectively. As such, they must collect the right information to create tailored experiences based on customers' past behaviors and preferences. This is not something anyone can do, as multiple steps are involved in leveraging this technology correctly.
One of the biggest challenges with hyper-personalization is collecting enough accurate data from customers and then having the resources to analyze it properly. Companies need to identify patterns within their customer base to deliver more relevant messages through emails or other marketing channels. Additionally, organizations must comply with legal regulations when handling personal data.
When deploying hyper-personalized emails, companies should be aware of these potential issues:
Efficiency: There needs to be a balance between providing personalized content and ensuring efficiency without overwhelming internal staff members.
Data accuracy: The quality of data collected from customers needs to remain high. Otherwise, the risk of delivering incorrect information will increase significantly.
Time consumption: Hyper personalisation marketing takes time. Therefore, businesses must allocate adequate resources to creating customised campaigns for each segment or individual customer.
Organizations that successfully implement hyper-personalization could benefit greatly by improving customer engagement and loyalty while increasing conversions simultaneously. By considering all these factors, companies will be well placed to reap the rewards associated with this powerful tool if done correctly.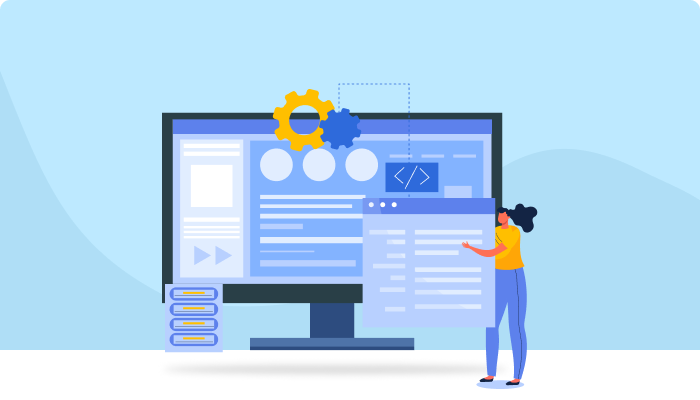 5 Hyper-Personalization Tools to Convert Your Prospects into Customers
Regarding hyper personalization, the main challenge is finding a tool to help you convert prospects into customers. Personalize.cc is one of the leading hyper-personalization tools in marketing today. This powerful platform helps marketers create tailored and personalized experiences for their audiences across different channels like web, email, mobile apps and SMS.
Automated Customer Segmentation
When it comes to marketing personalisation, automated customer segmentation can be an invaluable tool. By dividing prospects into different categories based on their behavior and preferences, companies can send hyper-personalized emails which better cater to individual needs. This saves time, allowing marketers to focus on creating relevant content rather than manually sorting through data, and it also ensures that potential customers receive messages tailored specifically for them.
Personalize.cc is one such platform offering automated customer segmentation services. It allows marketers to create customer segments based on criteria like geography, purchase history, demographics etc., ensuring highly targeted campaigns with maximum effectiveness. Moreover, it provides detailed analytics so that users can review how each campaign performed against its goals and make any necessary changes accordingly. Personalize.cc offers a comprehensive set of features for tailoring customer experiences for greater success in marketing personalization initiatives.
By leveraging powerful automation tools like Personalize.cc, businesses gain access to advanced capabilities such as predictive analytics and machine learning algorithms that effectively target prospects with relevant messages at scale. These technologies allow companies to deliver personalized experiences at unprecedented speed while helping them increase conversions and maximize ROI from their digital marketing efforts.
AI-Driven Customer Profiles
AI-driven customer profiles are becoming increasingly important for businesses looking to leverage hyper personalization in marketing. By leveraging personalisation software, such as Personalize.cc, companies can create detailed and accurate customer profiles to understand better the people they serve. These comprehensive customer profiles provide valuable insights into consumer behavior and preferences which can be used to optimize marketing strategies and deliver more tailored experiences to customers.
The potential benefits of AI-powered customer profiling include increased conversion rates, improved customer loyalty, and a deeper understanding of consumer needs. However, there are also challenges associated with using this technology, namely privacy concerns around data collection and storage and ethical considerations regarding its use by organizations. Despite these issues, leveraging AI-driven customer profiles effectively achieves hyper personalization in marketing while ensuring compliance with relevant legal regulations.
Businesses who want to stay competitive should consider embracing AI-driven customer profiling tools like Personalize.cc if they want to take advantage of the opportunities presented by hyper personalization in their marketing efforts. With the right technology, businesses can access powerful insights about their customers that will help them tailor experiences effectively and boost performance across all areas of their operations.
Predictive Analytics
Predictive analytics is a powerful tool that can be used to personalize customer experiences. By using predictive analytics, businesses can apply templates for every library, enabling them to predict customer needs and behavior patterns accurately. Predictive analytics allows companies to create personalized recommendations and advertisements by leveraging AI-driven customer profiles. This type of data gives business owners the information they need to build relationships with their customers in order to increase conversions and sales.
Personalization tools like Personalize.cc make it easier than ever before for enterprises to take advantage of predictive analytics capabilities. With this platform, businesses can quickly customize emails or ads based on specific customer attributes such as age, location or gender. They can also identify trends in customer behaviors across different channels so they can better target potential customers and optimize advertising campaigns.
Personalized Product Recommendations
Personalized product recommendations are an integral part of creating a hyper personalized experience for customers. Utilizing predictive analytics, these tailored suggestions provide consumers with specific items that match their individual needs and interests. Personalize.cc is one example of a tool companies can use to generate such customized product recommendations.
By leveraging AI-driven algorithms, businesses can gain insight into customer behavior and identify the most relevant products or services for each user. This allows them to deliver more meaningful experiences tailored to each consumer's unique needs and preferences. Moreover, this strategy can also help business owners increase conversions and earn higher revenues by upselling additional items that may be attractive to certain customers.
Get started with the leading Hyper-Personalization today! Sign Up 14 Day Trial
Dynamic Content Personalization
Dynamic content personalization has become a valuable tool for businesses to reach their customers more meaningfully. Companies can improve customer experience and engagement by delivering relevant and timely content. With dynamic content personalization, businesses can create personalized messages that speak directly to each consumer's interests, needs and preferences.
Personalize.cc is an example of a platform offering dynamic content personalization services. It helps companies manage digital campaigns by segmenting audiences based on data such as demographics, purchase history or behavior patterns. This enables businesses to tailor-make marketing messages for different segments, thus providing customers with highly targeted experiences tailored specifically for them.
Conclusion
Hyper-personalization is a powerful tool for businesses to create personalized experiences that lead to more satisfied customers and increased revenue. With the right tools, it's possible to get an idea of who your customer is and tailor content, products and marketing messages specifically for them. However, some challenges are associated with hyper-personalization, such as collecting vast amounts of data to develop accurate customer profiles. Additionally, companies must be aware of privacy regulations when collecting this information, so they don't face legal issues.
Fortunately, there are plenty of helpful tools out there, like Personalize.cc, which provide automated segmentation, AI-driven customer profiles and predictive analytics capabilities, making it easier than ever before for businesses to personalize their offerings at scale. When used correctly, hyper-personalization has been shown to improve customer engagement through enhanced product recommendations and dynamic content personalization, leading to higher conversion rates and better ROI.
Why Choose 500apps?
#1
All-in-One Suite with more than 50 apps
#2
Everything you need today and in the future for all departments
#3
Unbelievable value - the lowest pricing you will ever find
#4
Hosted in 6 locations for compliance and blazing speeds
#5
24/5 Support - FREE chat, email and phone
#6
Uncapped features - limits you will never reach humanly
#7
Managed and maintained everyday by a dedicated team
#8
No downtime - comes with a 99.9% uptime guarantee
#9
Supports a number of international languages
#10
We've everything covered - 90k+ trust us with their business
Join the SaaS Revolution
All-in-One Suite of 50 apps

Unbelievable pricing - $14.99/user

24/5 Chat, Phone and Email Support