11 Email Verifier Tools for Faster and Better Validation
Email verification is essential for any business looking to protect its reputation and bottom line. The process of validating email addresses helps ensure that only accurate information is collected and stored, preventing potential customers from receiving unwanted messages or emails containing malicious software. With an efficient way to verify email addresses, businesses can retain revenue due to invalid contacts.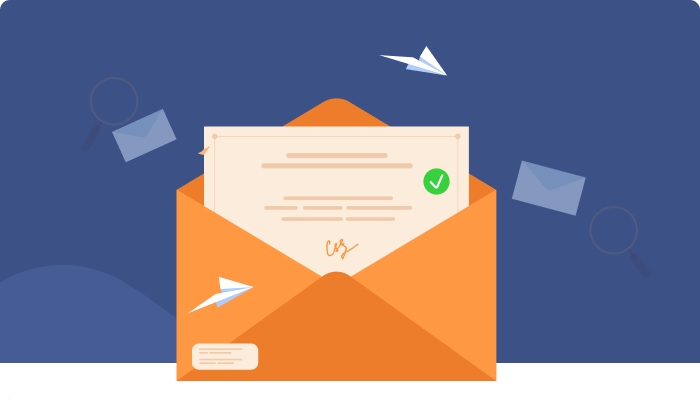 Fortunately, many effective tools are available today that can help simplify the process of verifying email addresses quickly and accurately. In this article, we'll explore 11 email verifier tools that will make your life easier when validating customer emails. From advanced features like bulk processing capabilities to user-friendly interfaces, these industry-leading solutions have been designed with speed and accuracy in mind. So you can get back to running your business without worry.
What Is an Email Verifier, and How Does It Work?
Email verification has become an essential part of any online business. An email verifier is a tool that helps to validate the accuracy of an email address by running it through various checks and tests before accepting or rejecting it. It's also known as an email validator or email lookup, depending on what exactly you're trying to do.
Finder.io is one such service provider for verifying emails quickly and efficiently. Its advanced algorithms can detect bounced emails, invalid domains, role-based addresses, and disposable emails in real time with over 98% accuracy rate. The system automatically flags suspicious entries so users can take appropriate action before they get blocked by other services like Gmail and Outlook. Additionally, Finder.io offers additional features, such as bulk processing, allowing businesses to verify thousands of emails at once without sacrificing quality control or speed.
Saves time and money.
Ensures data remains clean and accurate.
Protects from fraudsters.
Keeps companies compliant with best practices for staying secure online.
No need to check every single entry individually or manually.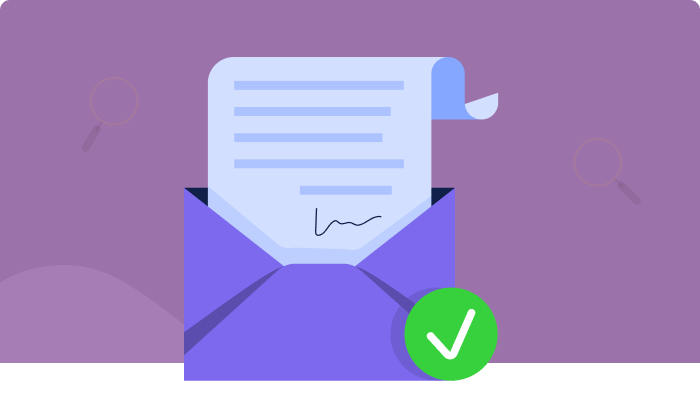 What Are the Benefits of Using an Email Verifier for Businesses?
Using an email verifier tool like Finder.io can have many benefits for businesses. Bulk email verification is one of the greatest advantages as it allows companies to quickly validate large lists of emails in a single go, saving time and resources. This type of tool also enables users to perform more advanced searches than they could with manual methods, such as checking specific domains or searching by contact data.
Identify invalid emails almost immediately and delete them from their list
Save money when sending newsletters or other marketing campaigns due to fewer failed deliveries
Gain insight into why emails may bounce back, such as if they were sent too frequently or marked as spam
Investing in an email verifier is beneficial for any business looking to streamline their processes and improve delivery rates while ensuring all communications are reaching their intended recipients accurately and efficiently. By taking advantage of automated bulk search capabilities combined with detailed analytics on deliverability status, organizations gain valuable insights necessary for maintaining up-to-date contact lists and running successful outreach campaigns.
11 Email Verifier Tools to Help Businesses Validate Email Addresses Better and Faster
For businesses, email verifiers are a valuable tool for validating their customer's emails quickly and accurately. From finder.io to other software like MailboxValidator or EmailChecker, these email verification tools ensure that your customers' addresses are accurate in one go.
Hunter.io
Hunter.io is one of the most popular email verifier tools on the market, and it's a great choice for businesses looking to validate their email addresses quickly and accurately. It's especially good for larger organizations that need to verify multiple emails at once, as Hunter.io offers bulk verification services. On top of this, they also provide an API service so you can integrate with your own website or application when verifying emails.
Hunter.io is one of the most comprehensive solutions available and provides some of the best features in terms of accuracy and speed when verifying emails - definitely worth considering if you're after a reliable email verifier tool!
Verifalia
Verifalia is a powerful email verifier tool for efficiently and accurately validating emails. It offers an intuitive interface that allows users to quickly check the deliverability of their mailing list, with features such as automatic bulk uploading, real-time analysis of each address, plus extensive reporting options. Verifalia also provides detailed insights into data accuracy by analyzing syntaxes, mailbox availability, MX records, and more.
The service utilizes sophisticated algorithms to detect invalid addresses, typos and disposable domains to ensure maximum accuracy and performance. Furthermore, it helps protect your reputation score by filtering out malicious or suspicious accounts while allowing good emails.
Verifalia is ideal for businesses looking to clean up their contact lists quickly and easily while ensuring they remain secure and protected from spam. Its comprehensive features and cost-effective pricing model make it well worth considering when evaluating email verification solutions.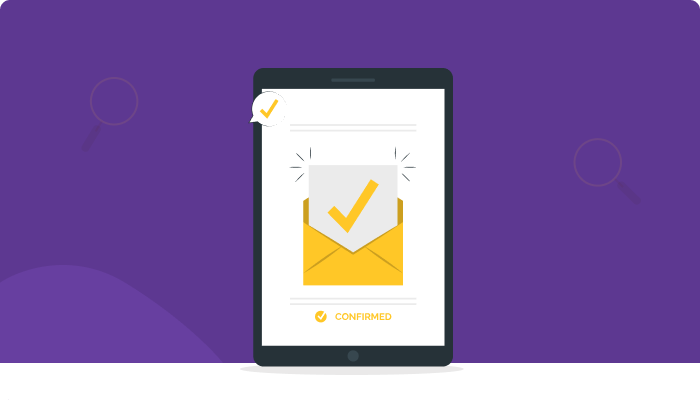 Quickemailverification
Quickemailverification is an email verification tool that enables users to quickly and accurately validate their emails. It offers features like bulk verification, syntax checks, domain check and MX record validation, which help verify a real-time list of emails' accuracy. In addition, Quickemailverification also provides detailed information about each email address it verifies with its comprehensive results dashboard.
The service supports numerous countries worldwide, making it easier for international businesses to ensure they are sending marketing campaigns to valid addresses. Moreover, with its sophisticated algorithms, this email verifier can detect invalid domains and catch-all accounts. Furthermore, it has advanced spam trap detection technology that helps identify malicious or suspicious accounts before they do any damage.
Quickemailverification is fast becoming a go-to solution for many companies looking to ensure their marketing efforts are reaching the right people at the right time. With its easy-to-use interface and powerful features, this popular email verification tool will continue to be top choice for anyone wanting reliable and accurate insights into their campaign data.
Mailboxvalidator
MailboxValidator is a powerful email verifier tool designed to simplify validating email addresses. It utilizes advanced algorithms and allows users to verify both bulk and single emails with minimal effort quickly. This tool allows customers to easily identify invalid or non-existent emails in their lists, preventing them from sending ineffective campaigns.
The verification process employed by MailboxValidator is quite comprehensive, covering all aspects related to an email address such as syntax errors, typosquatting, MX record checks and more. It also offers features like blacklist monitoring, which helps protect against malicious senders and spammers. The service can be used for ensuring that only legitimate contacts are on your list before you start running any marketing campaigns.
MailboxValidator makes it easier for businesses to efficiently validate large volumes of emails in just a few clicks without compromising accuracy. As a result, companies can save time and money while improving their deliverability rate significantly.
Zerobounce
Zerobounce is a powerful email verifier tool that can help you validate emails quickly and accurately. It offers data quality solutions to protect your business from fraud, spam, and bounce-backs. Zerobounce's proprietary technology ensures that only valid emails are added to your database for optimum accuracy. Plus, its user interface makes the process of verifying emails simple and intuitive.
By using Zerobounce, users have access to real-time verification which helps keep their databases clean while avoiding costly mistakes caused by inaccurate or outdated information. Furthermore, it provides detailed feedback after each email address has been processed so users know why an address may have failed verification or was marked as invalid. This allows them to take corrective action before moving forward with any further communication.
Using Zerobounce gives businesses confidence in their ability to reach their target audience without risking having messages bounce back due to bad addresses. The service also protects customers from fraudulent activity associated with fake or incorrect email addresses being used online. In addition, companies can save time and money by reducing manual processes when checking customer records against available contact info.
Emailverifierapp
EmailVerifierApp is an effective email verification tool that allows users to validate their emails faster and better easily. It offers powerful features such as real-time validation, bulk uploads, an accuracy rate of 95%, and more. With this reliable service, it's easy to ensure your data remains accurate without having to worry about invalid addresses or typos.
The benefits of using EmailVerifierApp are immense:
Automation: This tool reduces manual labor by automating the process of validating emails. Users can quickly verify multiple lists at once with just a few clicks.
Fast Results: The entire process takes very little time, sometimes only minutes! You don't have to wait for days or weeks like other tools require.
Accuracy Rate: With its high accuracy rate of 95%, you can be sure that the results you get from EmailVerifierApp will be precise and reliable.
When you need dependable email verifications, look no further than EmailVerifierApp. Its state-of-the-art technology ensures fast results, while its accuracy rate guarantees quality output every single time. Whether you're verifying hundreds of emails one at a time or uploading thousands in bulk, this user-friendly platform helps make the job easier and more efficient.
Thechecker
TheChecker is a powerful email verification tool that helps you validate emails quickly and accurately. It allows users to upload large lists of contacts in bulk, reducing the time it takes to check each address manually. TheChecker also provides helpful statistics so you can track progress and improve future accuracy.
What sets TheChecker apart from other email verifiers is its advanced functionality. With features like syntax checking, domain checking, MX record validation, and SMTP connection testing, you're able to get a comprehensive view of any given email's validity without having to look into it yourself. And if an email fails one or more checks, TheChecker will provide detailed information on what went wrong so you can take corrective action.
This makes TheChecker perfect for businesses looking to streamline their contact management process while ensuring maximum accuracy. Its intuitive interface makes verification fast and easy, allowing teams to focus less on manual inputting and more on higher-level tasks, such as strategizing how best to use those verified contacts.
Bulkemailverifier
Bulkemailverifier is an email verifier that helps businesses and organizations quickly and accurately validate emails. It ensures the accuracy of its customer database, improving communication with customers while preventing costly errors. Bulkemailverifier offers a range of features to help users verify all their emails in bulk as well as individually. This simplifies the process for larger databases, enabling them to get up-to-date information faster.
The tool automatically checks against syntax rules and domain authentication protocols, making sure each address entered is valid before sending out any messages. Its verification system also eliminates common typos or incorrect formatting from being sent through the mail server, ensuring your message reaches its intended recipient without fail. Additionally, it provides detailed reports about which emails are invalid so you can make necessary corrections if needed.
What's more, Bulkemailverifier allows you to customize your own validation criteria based on particular needs, such as only verifying addresses within certain domains or even creating custom whitelists and blacklists. With this comprehensive feature set at your disposal, businesses can now ensure they're reaching the right people with ease and confidence.
Xverify
Xverify is an email verifier tool that offers a fast and efficient way of validating emails. It's suitable for any business or individual looking to reduce bounce rates, improve deliverability, and protect their online reputation. With Xverify, users can verify up to 500 emails per second in real-time.
The platform also provides valuable insights on each email address it verifies by highlighting its risk level. This includes data such as whether the domain exists and whether there's a mailbox at the given address. The verification results are supported by advanced algorithms which detect disposable addresses, temporary domains, typosquatting & fraudsters.
Overall, Xverify enables users to vet email lists quickly and accurately so they don't need to worry about sending emails to non-existent or wrongful recipients. Its streamlined process makes sure that only verified emails make it into user databases, thus helping businesses save time and money while improving overall ROI from campaigns.
Kickbox
Kickbox is an email verifier tool that is used for faster and better validation. It allows users to verify their emails quickly and accurately, helping them avoid any potential issues related to incorrect or invalid addresses.
These features ensure that you are validating your data according to industry standards. Furthermore, Kickbox offers detailed reports on each email address so you can determine its accuracy. The user interface is easy-to-use and intuitive, allowing users to get up and running with minimal effort. All this makes Kickbox one of the most reliable email verification tools available today, providing fast and accurate results without compromising quality.
Finder.io
Finder.io is an email verifier tool that helps users validate their emails quickly and effectively. This platform has a wide array of features, allowing users to check the validity of any email address in seconds. It also provides real-time information on domain status, MX records, mail server reputation, deliverability rates, and much more.
The user interface is simple and intuitive, it's easy for anyone to use without prior experience or technical knowledge. Finder.io's data accuracy is unparalleled, it can detect typos, misspellings, and other errors that would normally go undetected by other verification services. Plus, the platform offers extensive support options such as live chat and online help centers for customers who need assistance with their account setup or have questions about how the system works. Finder.io boasts a range of features that make it stand out from other similar tools:
Automatically checks for typos in the domain name and corrects them
Performs verification against multiple databases
Uses advanced algorithms to identify disposable emails
Can detect role accounts like support@ or info@
In addition to providing a comprehensive set of tools for verifying emails efficiently, Finder.io ensures your data remains secure with its advanced encryption technology. The service also comes with 24/5 customer support, so you'll always have someone available if there are any issues with your account or queries about the service itself.
Get started with the leading Email Verifier today! Sign Up 14 Day Trial
Conclusion
Email verifier tools are a must-have for any business looking to ensure that its email list is accurate, up-to-date and has fewer bounces. It's important to use an effective tool as it can significantly reduce the time and effort needed to validate addresses as well as improve deliverability rates.
The 11 email verification solutions discussed in this article provide businesses with reliable ways of validating emails quickly and accurately. From Hunter.io to Verifalia, BulkEmailVerifier, Xverify, Kickbox and Finder.io – there is something for everyone, depending on their needs and budget.
In conclusion, using one or more of these email verifiers can help businesses keep their lists clean and protect themselves from fraudsters and spammers whilst also increasing the chances of successfully delivering messages sent out via email campaigns. Every business should consider investing in at least one of these services if they want to maintain strong relationships with customers through effective communication over email in the long run.
Why Choose 500apps?
#1
All-in-One Suite with more than 50 apps
#2
Everything you need today and in the future for all departments
#3
Unbelievable value - the lowest pricing you will ever find
#4
Hosted in 6 locations for compliance and blazing speeds
#5
24/5 Support - FREE chat, email and phone
#6
Uncapped features - limits you will never reach humanly
#7
Managed and maintained everyday by a dedicated team
#8
No downtime - comes with a 99.9% uptime guarantee
#9
Supports a number of international languages
#10
We've everything covered - 90k+ trust us with their business
Join the SaaS Revolution
All-in-One Suite of 50 apps

Unbelievable pricing - $14.99/user

24/5 Chat, Phone and Email Support