Best Content Planning Tools 2023
Content planning tools are a must-have for any content marketing strategy. Explore this list to find the best fit for your business and make your life much easier.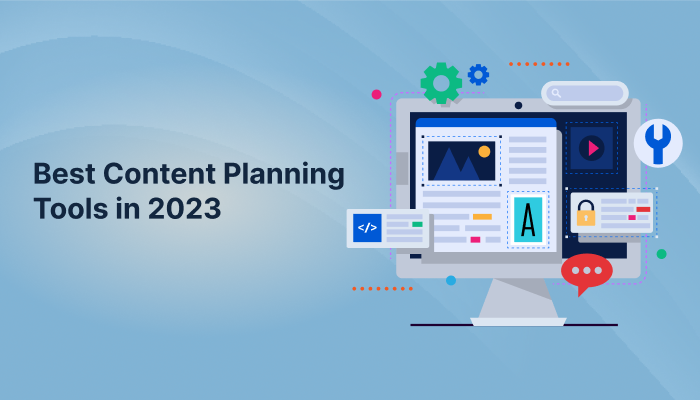 Over time, content planning tools have evolved and have become a crucial component of any content marketing strategy. When content planning was still a manual process in the past, marketers created their strategies using spreadsheets and paper documents. To simplify and automate the process, though, content planning tools have been developed as digital marketing has advanced.
Thanks to content planning tools, marketers can create, manage, and arrange their content more efficiently. They make it possible for marketers to schedule content, set up alerts and notifications, and collaborate with other team members. They also provide advertisers with information on the effectiveness of their content so they can track and tweak it.
The capability of content planning tools has recently increased as a result of the development of artificial intelligence and machine learning technology. These technologies allow content planning tools to suggest keywords, come up with content ideas, and optimize material for better performance. Additionally, they provide marketers with data on user behaviour so they may modify their content to better suit the demands of their target market.
Content planning tools are now an essential component of any content marketing strategy and are essential for any marketer attempting to stay competitive. The right technology may help marketers create and manage content more skillfully, connect with their target market more effectively, and get the most out of their content marketing efforts.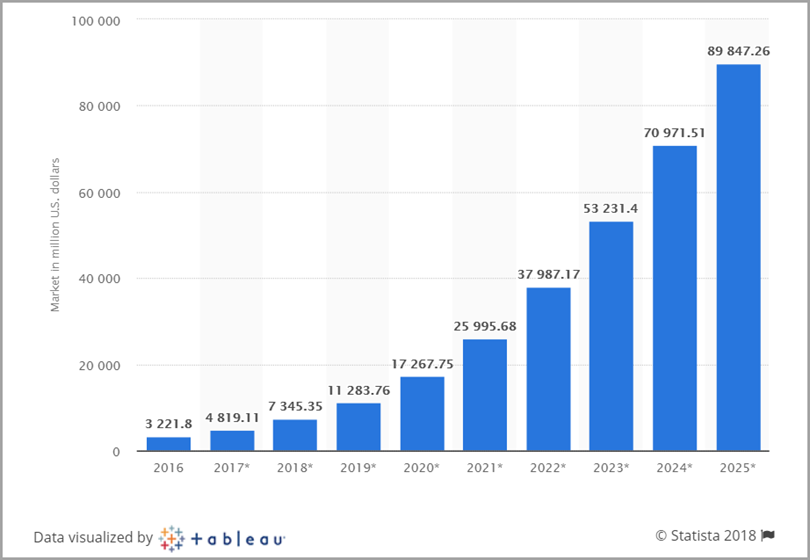 Benefits of Content Planning tools
In addition to creating compelling goals, there are a few more factors that make content planning crucial
Consistency: Visitors are better able to understand what you're trying to accomplish when your content is consistent. If users can easily comprehend the goal of your website, they will be more likely to interact with it and stay there.
Improved SEO: Because search engines use the words in your content as signals to rank you higher in search results, having well-written copy can increase your visibility.
User Experience: Having clear and succinct language is essential if you want visitors to feel like they are getting value from their time spent on your website. To make visitors feel like clients of your business, it's sometimes necessary to establish expectations for them. If you were promoting a law practice, for instance, you may state that "you are not our customer and we do not give legal advice."
List of 15 Best Content Planning Tools in 2023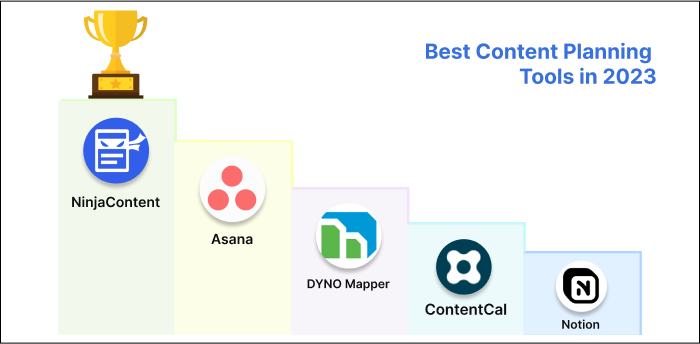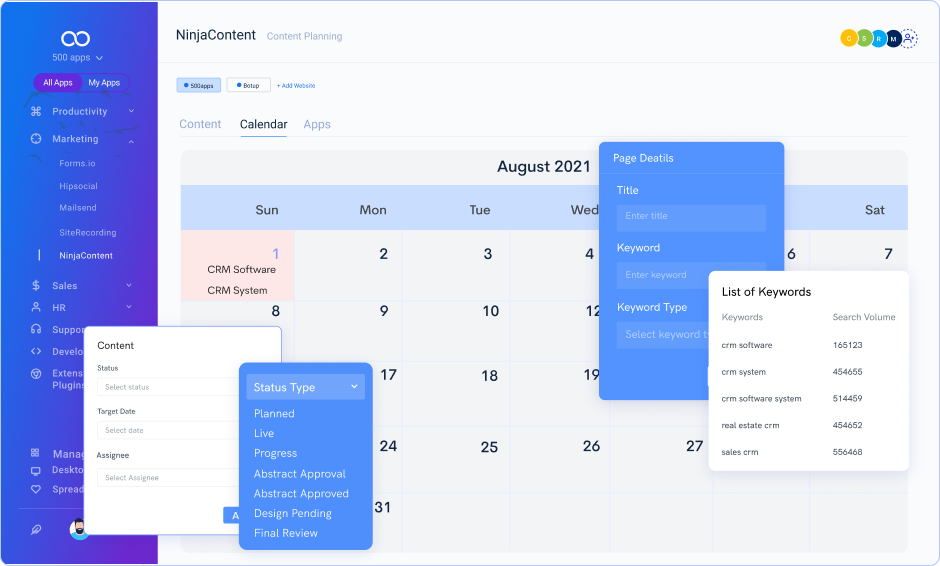 Do you require writing content for your company but lack the drive or time to do so? NinjaContent was developed since we are aware of your feelings.
With our AI Writer, all you have to do is tell us what you want to be written, and it will take care of the rest.
Our AI Writer's integrated project management tools allow you to organize, create, and distribute material with just one tool. You may plan, assign articles, and produce abstracts using a content calendar.
Features
Content Planning
We work together with you to set your goals, identify your target audience, and develop a plan for attaining them throughout the process' content planning phase. We'll start by asking you questions about the workings of your business and its unique selling points. We'll also ask about the tactics of your competitors and how their goods and services vary from yours. This will help us understand how to best satisfy your requirements as a client.
Once we have this information, we can start coming up with content ideas that can help you achieve your goals. Together, we'll find the best compromise between your goals and those of our clients. Once we have a broad idea of where things are headed, we will begin writing.
AI Content Writer
We employ artificial intelligence (AI) to produce content for our clients because it gives us more time to focus on things that don't involve human contact, including honing our own skills or experimenting with new technologies.
Keyword Recommendations
We employ artificial intelligence (AI) to produce content for our clients because it gives us more time to focus on things that don't involve human contact, including honing our own skills or experimenting with new technologies.
Content Calendar
Because we are aware that every business has unique requirements, we have developed a tool that lets you designate specific times for the development and publication of all the content for your website. Because of this, if there is a time of day when you are busiest, we will be able to manage everything—including scheduling our own writers and editors—so you can concentrate on what's most crucial: running your business!
Title Recommendations
With everything displayed at once, you can see what works best for each type of material. You may also use this tool in conjunction with Google's Keyword Planner to determine how many people are searching for certain phrases related to your subject or industry.
ContentCal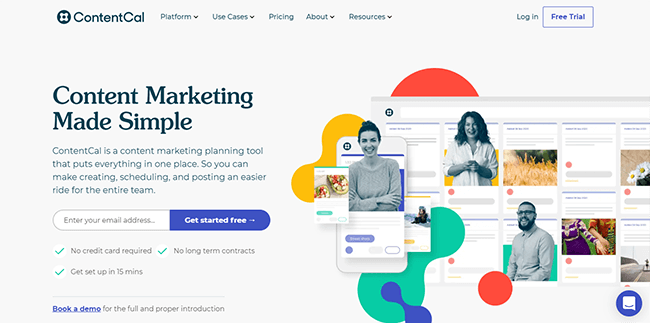 You can interact with your whole team and give the proper access to the right individuals with ease with ContentCal's straightforward collaboration features and adjustable authorization settings.
Using the straightforward drag-and-drop interface of ContentCal, you can share and arrange material with your team. Any sort of document may be generated, updated, and authorized inside the ContentCal.
Features
Social Analytics:- Social analytics, which examines data from social media, may be used to understand how viewers engage with a brand's content. Social media is a terrific approach to determine how successfully a company's marketing plan is doing.

Campaign Optimization:- Effort optimization is an essential element of every social media campaign. It requires optimizing your campaign across a variety of platforms and channels in order to spread your message as widely as possible.

Social Engagement:- One of the essential elements of social media marketing success is engagement, which shows how engaged people are in what you're doing and how much they love connecting with you on various networks like Facebook or Twitter.

Content planning:- Create a complete content calendar that your team may use. Cooperating and exchanging content ideas with others is straightforward. You can keep track of each of your content calendars in one place.
Asana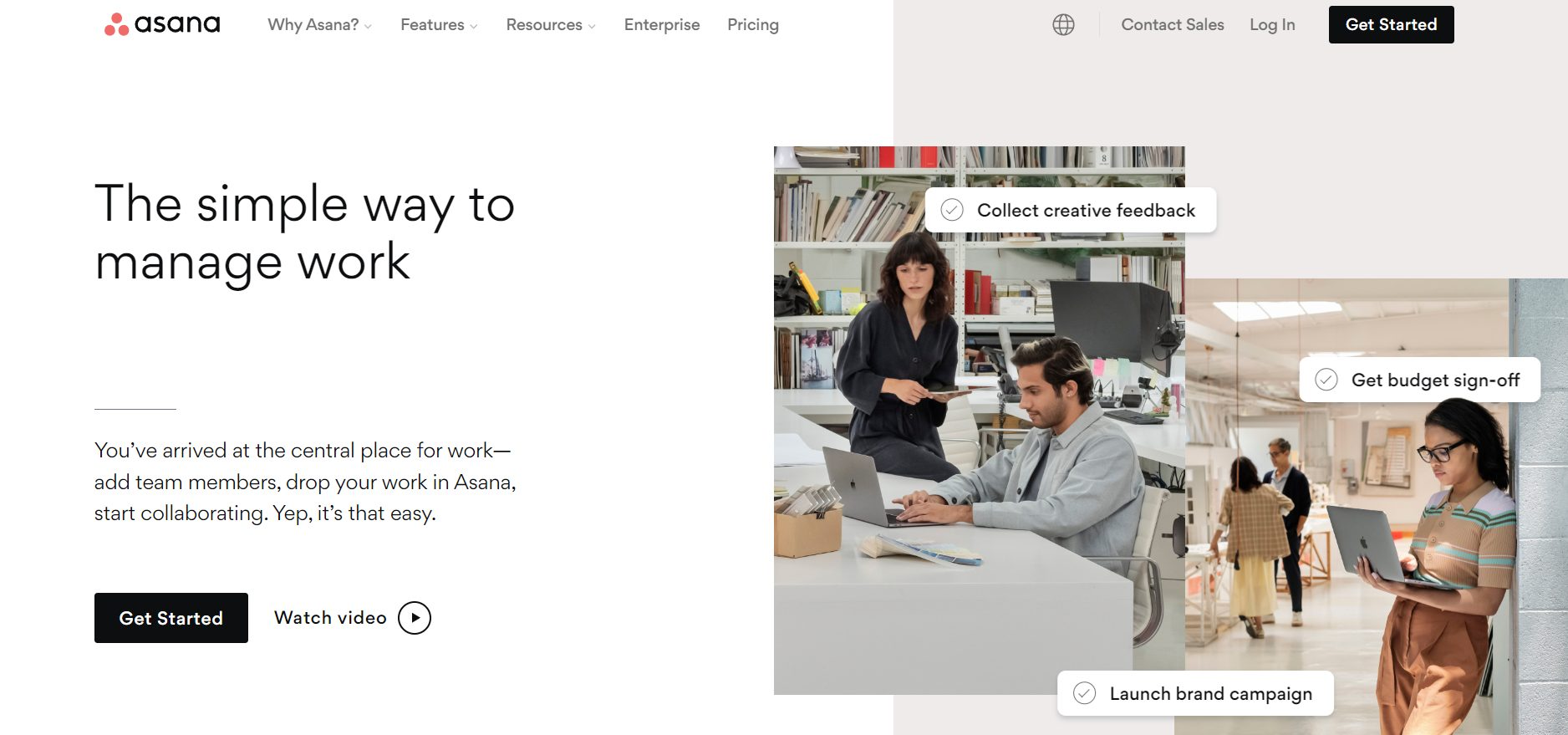 Content strategies in Asana using a number of perspectives, which allows you to customize it to your preferences. You can choose to examine all of your material or a particular view to see only the parts and subsections relevant to your project.
Features
Content calendar:- A great tool for organizing all of your content, including blog articles and social media updates, is Asana's content calendar. You may plan out how many posts you'll publish each day, week, month, and quarter for the full year at once. Then, you may set up alerts so that you'll be notified anytime something publishes.

Campaign management:- Asana's campaign management capabilities can assist you in expanding your email list and drawing in new subscribers. In order to increase the likelihood that receivers would subscribe, you may also structure your email campaigns by date range.

Integrations:- Asana integrates with virtually all popular services, including MailChimp, Stripe, Google Analytics, and others. This makes it simple to track everything, including website traffic, ad clicks, and emails that have been sent.

Asana templates:- You may choose from a number of templates for various project types, such as. For clients whose projects need to be reviewed before they can go online, there is a request form for approval. a model presentation for groups presenting new products and services using visual aids. An illustration for teams creating animated tutorial movies for internal tools as part of their development.
Notion

Notion is a platform for organizing and creating content for your blogs, social media profiles, and video channels. It's a one-stop shop for organizing your ideas for social media, blog, and video content by status, creating your posts, keeping all of your references (such as hashtags and content pillars) and assets available in one user-friendly dashboard.
Features
Content Calander:- We create monthly calendars for your company. They are a great way to keep track of important dates and occasions. We can set one up for you if you don't already have one.

Content Templates:- We create templates to let you create your own content. Case studies, newsletters, articles, blog entries, and other types of content may all be made using these templates. In addition, we provide a template service whereby we create templates for you in accordance with the most recent trends in your business.

Roadmaps:- We can create roadmaps for your company as well as your own. This is a great strategy to get everyone on the same page when it comes to outlining future projects or initiatives inside the company. Roadmaps are great resources for communicating with stakeholders across different organizational levels (i.e., managers vs. employees).

Website publishing:- If you want people to be able to easily find your website when they're looking for information about the goods or services your business (or any business) offers, you might need us to publish it on different platforms like WordPress or Shopify stores.
Dynomapper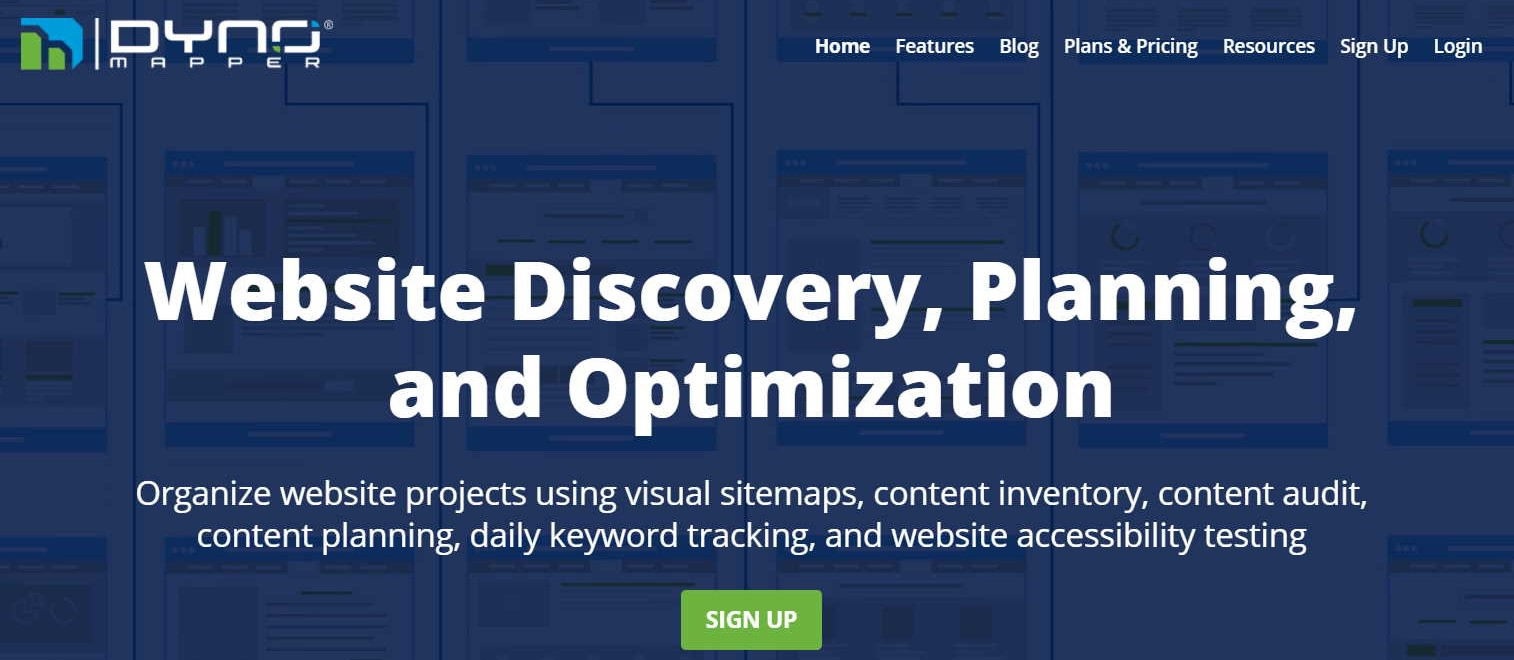 A online content management system (CMS) called Dynomapper may help you keep track of your website projects with the use of visual sitemaps, content inventories, content audits, content planning, daily keyword tracking, and website accessibility testing. For website management and organization, millions of users use Dynomapper.
Features
Content Audit:- Using the content auditing tool Dynomapper, you may look over the content on your website and identify what needs to be improved. This stage of website development is crucial since it enables you to identify the sections of your site that need development or modification.

Content Planning:- With Dynomapper's assistance, you can effortlessly plan out your content strategy. It allows you to calculate the amount of time you should spend on each page, the number of pages that should be added each month, and the most popular types of content (i.e., articles or videos).

Keyword Tracking:- With the use of Dynomapper's keyword tracking feature, it is simple to see precisely where visitors are clicking on your website—and, more importantly, where they aren't clicking enough. You will be able to identify the forms, links, and call-to-action buttons that are receiving the most attention and those that are not. The Dynomapper's keyword tracking feature helps you with:

Visual Sitemap Generator:- Visual Sitemap Generator is a premium visual sitemap generator that has features that make sitemap generation quick and easy for any user. We have clients that are Fortune 500 companies, web experts, and small businesses.
Brandwatch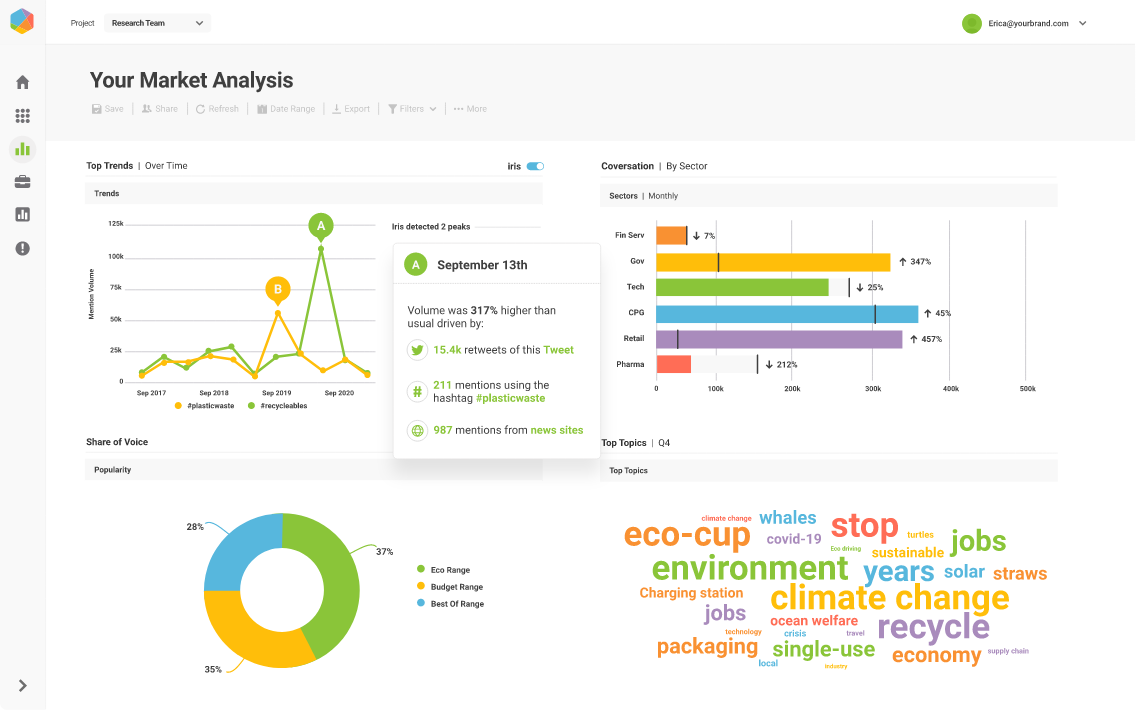 Brandwatch, a market-leading provider of digital consumer information, focuses in helping businesses better understand their target audiences. They provide helpful information on how people are interacting with the product as well as insightful information on what motivates people to utilize it. The company was established in 2013, however it is now a part of the Alteryx family.
Features
Report Exporting:- To help you maximize the return on your investment, our tool will monitor any keywords you use in content marketing campaigns. You can make sure you're getting the most out of your campaigns by making sure they don't just concentrate on easy targets.

Report Customizability:- Brandwatch is the only platform that provides a content calendar along with every tool you need to organize, manage, preview, and schedule your campaigns. With shared live reporting and collaborative workflows, your team will be in sync.

Keyword Tracking:- The keywords you've previously used will also be recorded by our tool, enabling you to swiftly decide which ones are still suitable for your current campaign. As new criteria are taken into account, this information will be automatically updated to ensure that it is always up to date.

Content Marketing:- The keywords you've previously used will also be recorded by our tool, enabling you to swiftly decide which ones are still suitable for your current campaign. As new criteria are taken into account, this information will be automatically updated to ensure that it is always up to date.
MarketMuse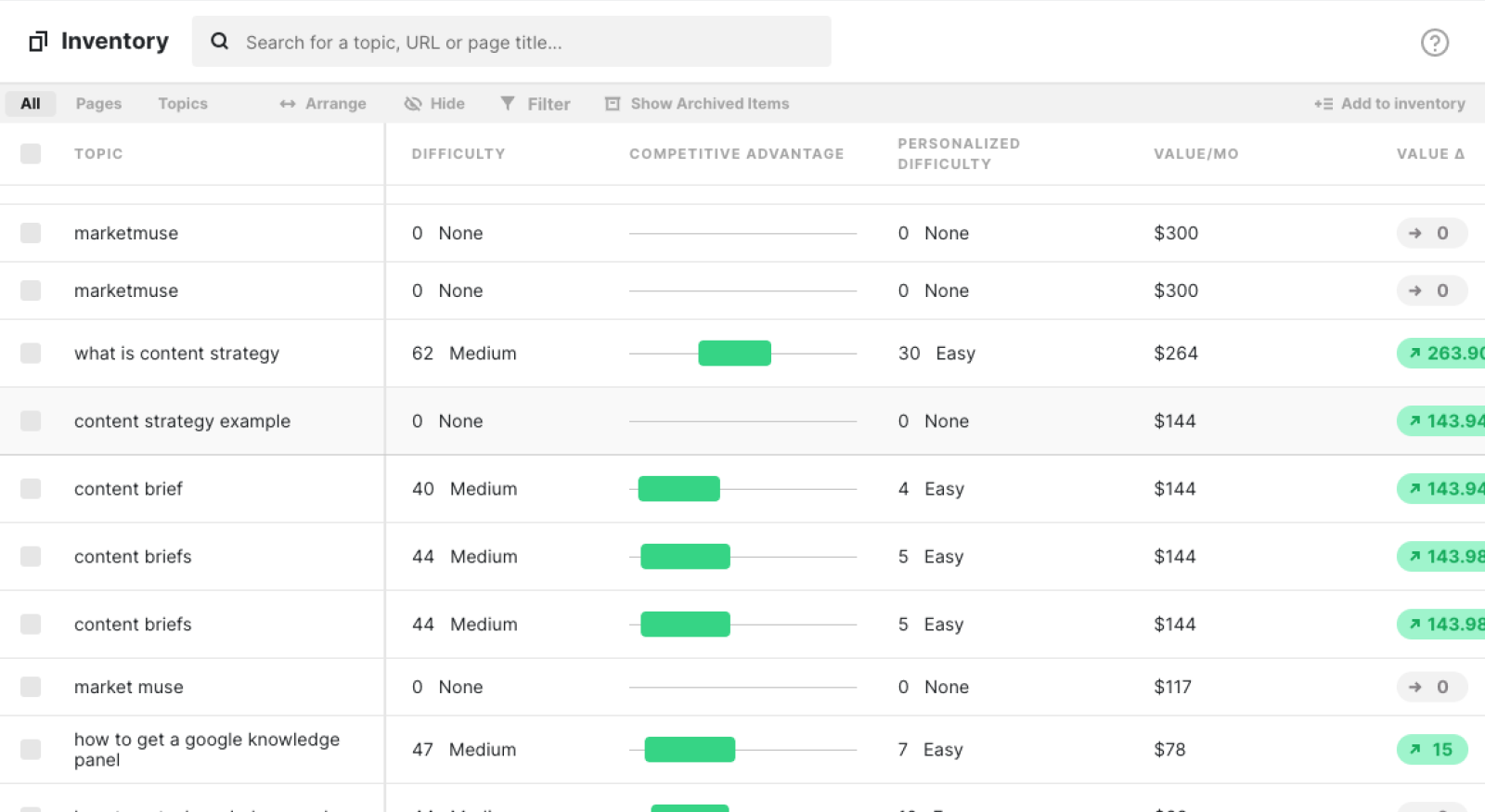 With the help of MarketMuse, you can create content that is search engine optimized. We use a variety of data sources to produce incredibly useful, instructive, and captivating briefings. Our staff builds each brief utilizing information from several platforms, such as:
Featuers
Internal linking opportunities:- Use MarketMuse, an internal linking option, to create links within your content.

Title suggestions:- You may make longer-form material that is more likely to catch readers' attention and entice them to click using title suggestions..

Content Insights:- Content Insights can help you better understand what others are reading so you can include similar topics in your own posts.

Keyword Research:- By doing keyword research and implementing those keywords into your content and page names, you may employ the ideal keywords for your website.
Trello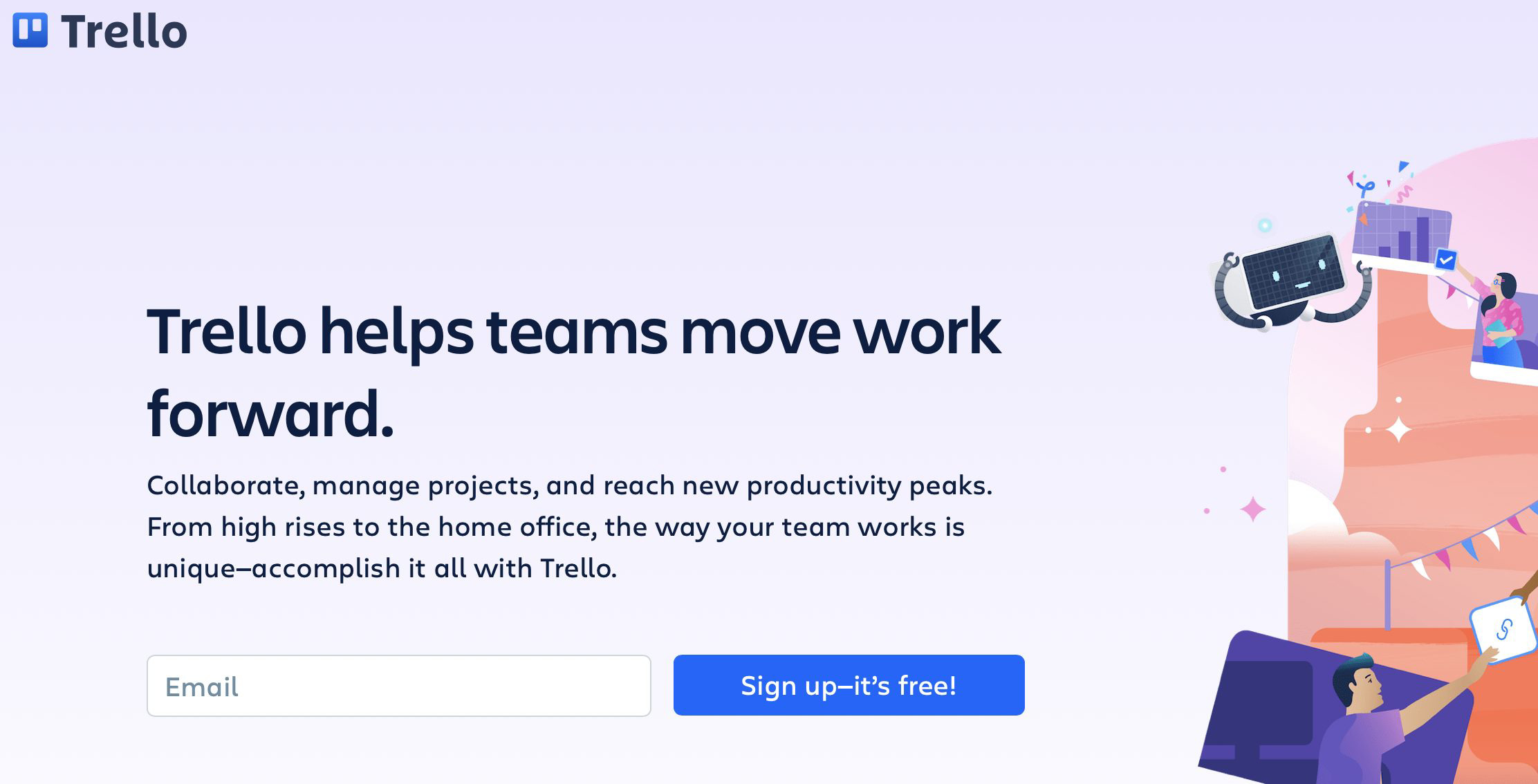 Rearranging cards and organizing your content is straightforward using Trello, a tool for content planning. With the Kanban planning technique, you can simply monitor the progress of all of your work, and the organizational features make it simple for you to start any project.
Features
Automations:- Butler automates tasks and workflows.

Power-ups:- Integrate Trello plugins with your team's favorite tools to make them more productive.

Templates:- Make your team successful with easy-to-use templates from industry leaders.

Integrations:- Use your team's current apps or discover new ways to use Trello.
Sendible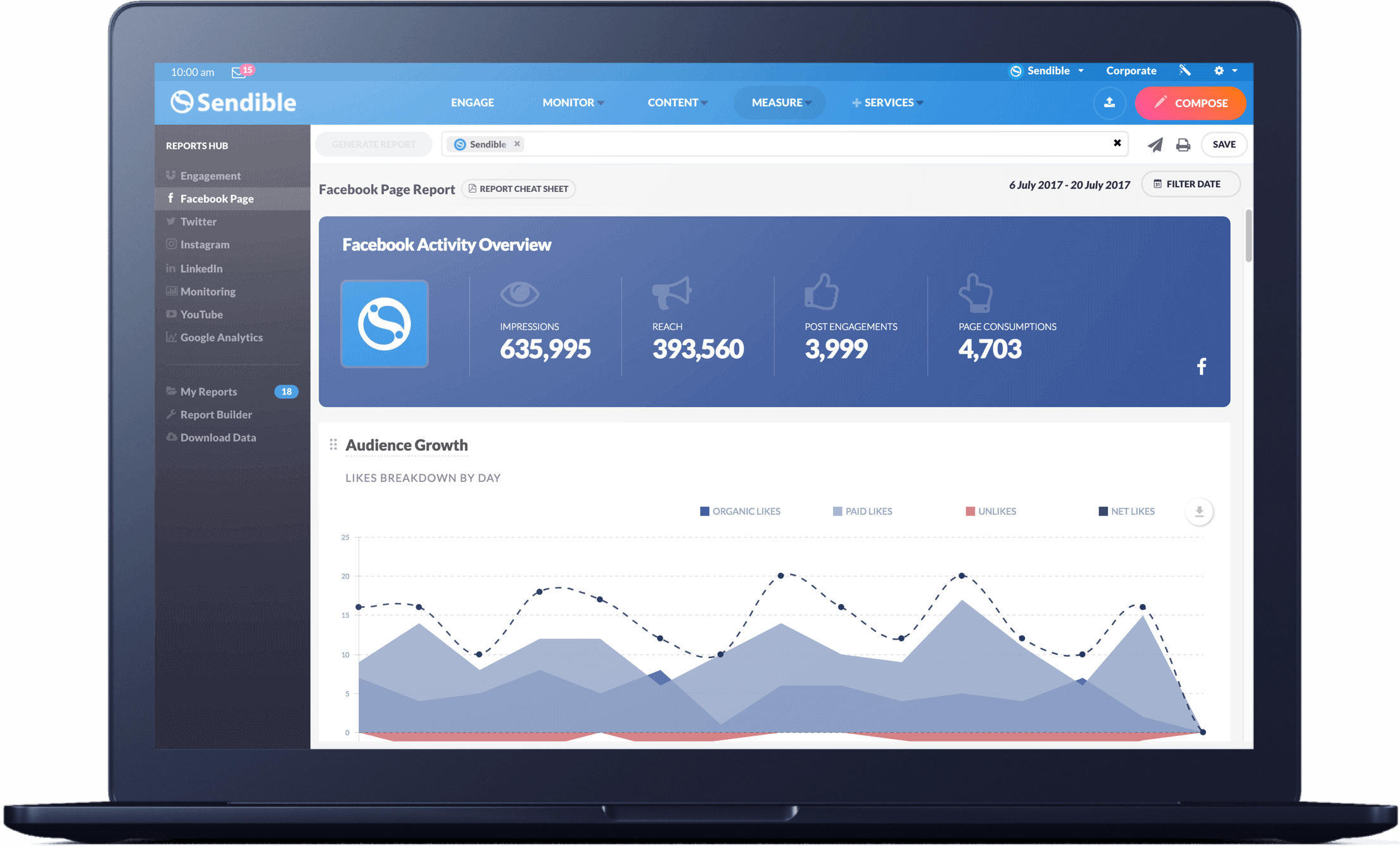 Sendible is one of the best programs for organizing and planning social media updates. It offers a useful calendar that makes content planning simple. Content may be planned and scheduled by platform users for a variety of social networking platforms, including Facebook, Instagram, Twitter, LinkedIn, and others. Using Sendible's user-friendly drag-and-drop functionality, you can rapidly group your social media posts into priority time blocks, ensuring that they are posted at the proper moment.
Features
Third-Party Integrations:- Third-party integrations are necessary if you want to maximize the use of your Sendible account. These are the tools that give you the ability to connect to other platforms and services in order to enhance your Sendible experience.

Keyword Tracking:- Any digital marketing strategy must include keyword tracking as a key element. You may view search trends as they relate to your brand or product with this function, which enables you to spot prospective possibilities before they materialize.

Campaign Tracking:- Knowing where your money is going and what sort of an effect your efforts are having on the market as a whole will help you conduct effective campaigns on Sendible.

Keyword Filtering:- By choosing a subset of keywords based on how closely they relate to the campaign goal, a process known as keyword filtering is used. To do this, look over a list of keywords and choose the ones that apply to the campaign you've chosen.
Monday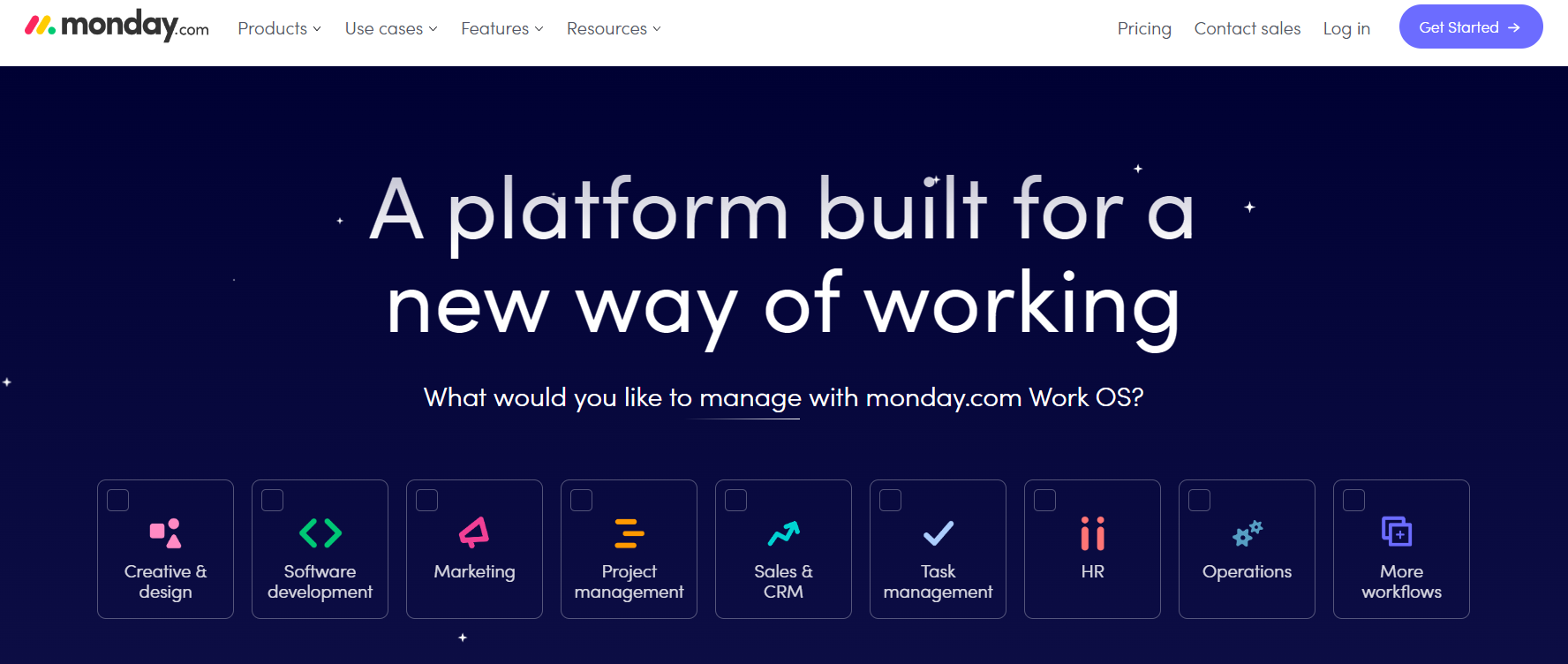 You can manage, distribute, and organize your material with the cloud-based Monday.com content management system. It features a calendar, a Kanban board, and other templates for organizing your material and can be customized to meet the needs of your team.
Features
Content Management:- Monday.com's flagship product enables multi-user collaboration on content creation and management. Users can create new or edit existing content while collaborating in real-time with other users.

Multi-User Collaboration:- Multi-User Collaboration (MUC), Monday.com's other product, allows multiple users to collaborate on a project or task at the same time. This allows for more efficient and effective workflow than traditional team or individual work methods.

Social Media Calendar:- Companies that use social media platforms like Twitter and Facebook as part of their marketing strategy can easily organize their efforts around specific days or weeks by creating calendar events for each day/week.

Automation:- Automations are a great way to save time and eliminate repetitive tasks. Clients have requested that we automate their processes and procedures. Don't just automate the boring stuff; automate the interesting stuff as well. As a result, we created a set of tools that allow you to automate your sales process, customer support process, and even marketing strategy.
Basecamp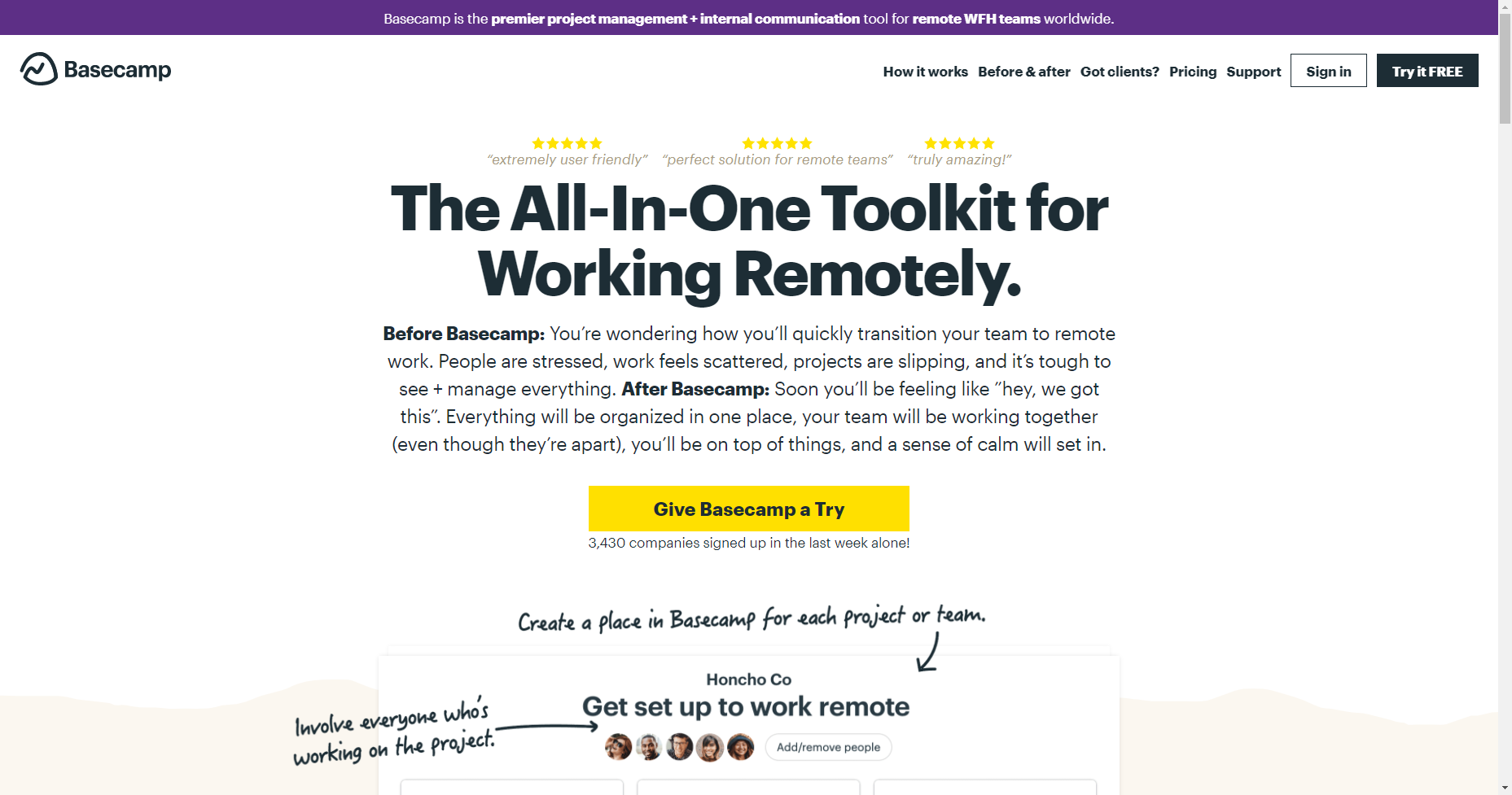 All functionality is accessible through a single central dashboard that is visible to everyone on your team because the platform was created with simplicity in mind. This implies that everyone can have the same level of access needed for project management, regardless of where they are in the world (or how much time they have).
Featues
Create tasks and assign:- Tasks are the heart of Basecamp. You can create them in three ways: from an existing project, from a template you've created, or from scratch.

Real-time communication:- Real-time communication between team members, so everyone knows what's going on and when it's due.

Content planning tool:- Content planning tool that allows you to brainstorm, plan, and create content in one place.

Collaboration tools:- Collaboration tools that allow you to see all of your team's activity in one place.
Loomly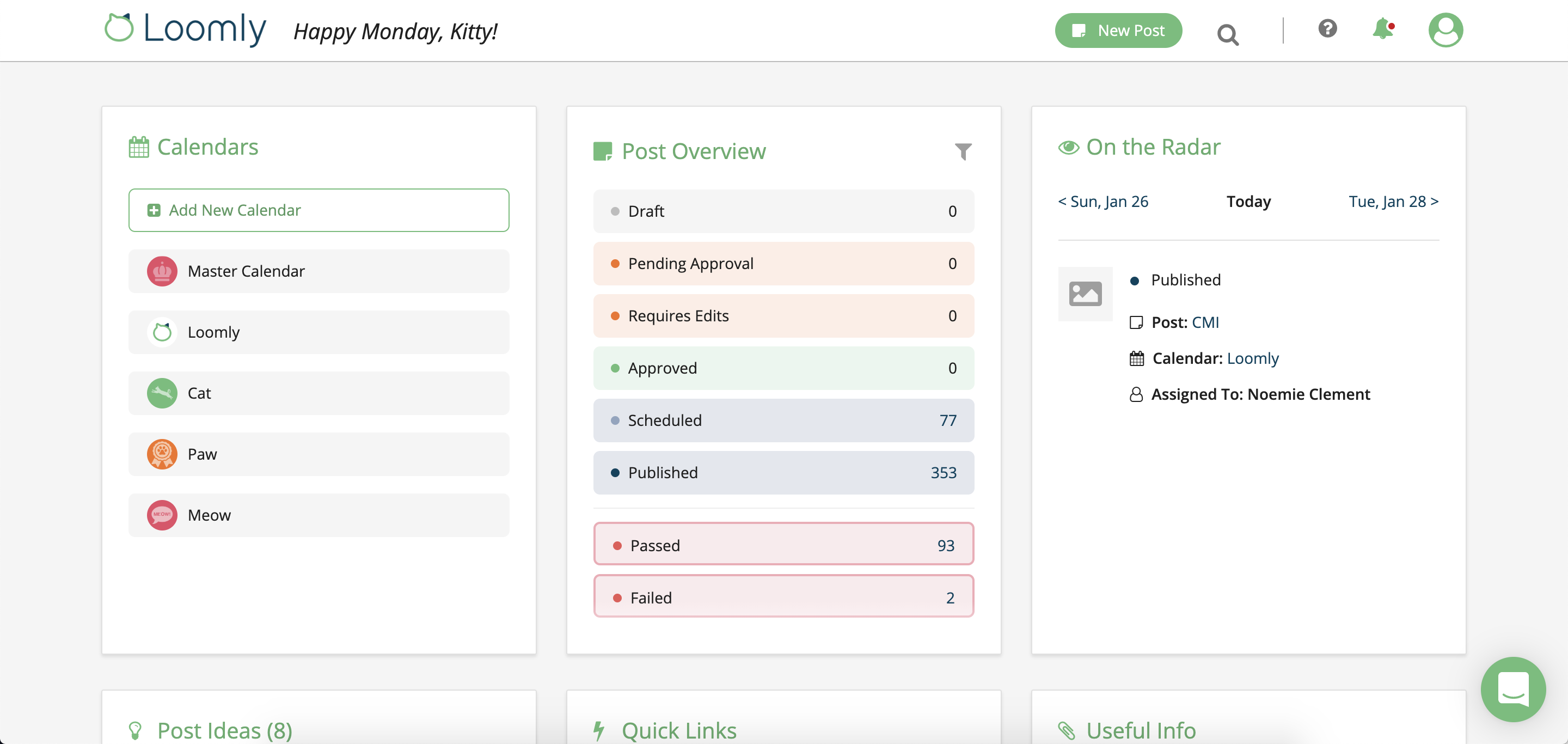 Loomly, which is made specifically for social media content, can help you with idea tracking, post creation, post optimization, and post previewing. Additionally, you can directly schedule posts from the app.
Features
Keyword Filtering- Filter out irrelevant keywords, while keeping useful ones in the search results

Contact Management- Keep track of all your customer interactions so that you can follow up with them later

Analytics- Track how many visitors you get, what pages they land on, and what kind of content they're reading

Customer Targeting- Find out who's visiting your site and where they're from so that you can send them targeted emails or direct them to relevant offers
Coschedule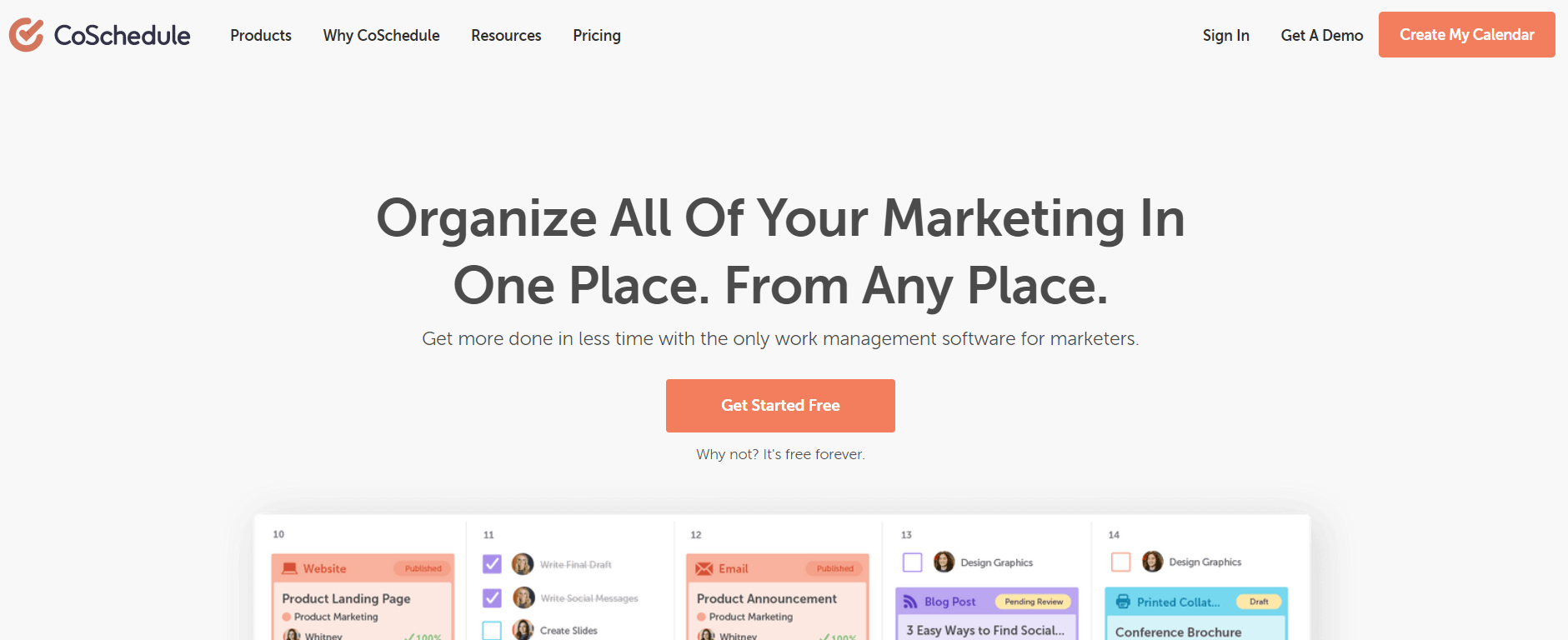 You can plan, produce, and promote your content all in one location using CoSchedule, a content marketing platform. Actually, it's a little trickier than that.
You may use CoSchedule to develop social media post templates that are intended to accomplish particular objectives, like raising follower engagement or boosting website traffic. For example, you may make different templates for Facebook and Twitter, and have the editor's choices automatically fill them with the relevant text and graphics for each channel. To keep them current and appealing, you may even decide how frequently those templates are changed.
Features
Content Management:- Content management is a broad term that refers to the various processes and tools used to create, edit, publish, and distribute content. There are numerous types of content management systems, each with its own set of features and capabilities.

Copywriting Tools:- There are a few key tools that can help you create high-quality content when it comes to copywriting. To begin, use a keyword research tool to find relevant keywords and phrases to target. There are numerous free and paid options available, so do your homework to find the best one for your requirements.

Keyword Trends:- Once you've compiled a list of potential keywords, you can use it to create more focused and targeted content. There are a few key steps you can take to get started with content ideation.

Content Ideation Insights:- First, think about what kind of content would be most useful or interesting to your target audience. If you're unsure, make a list of potential topics or consider what kinds of questions your audience might have.
Wrike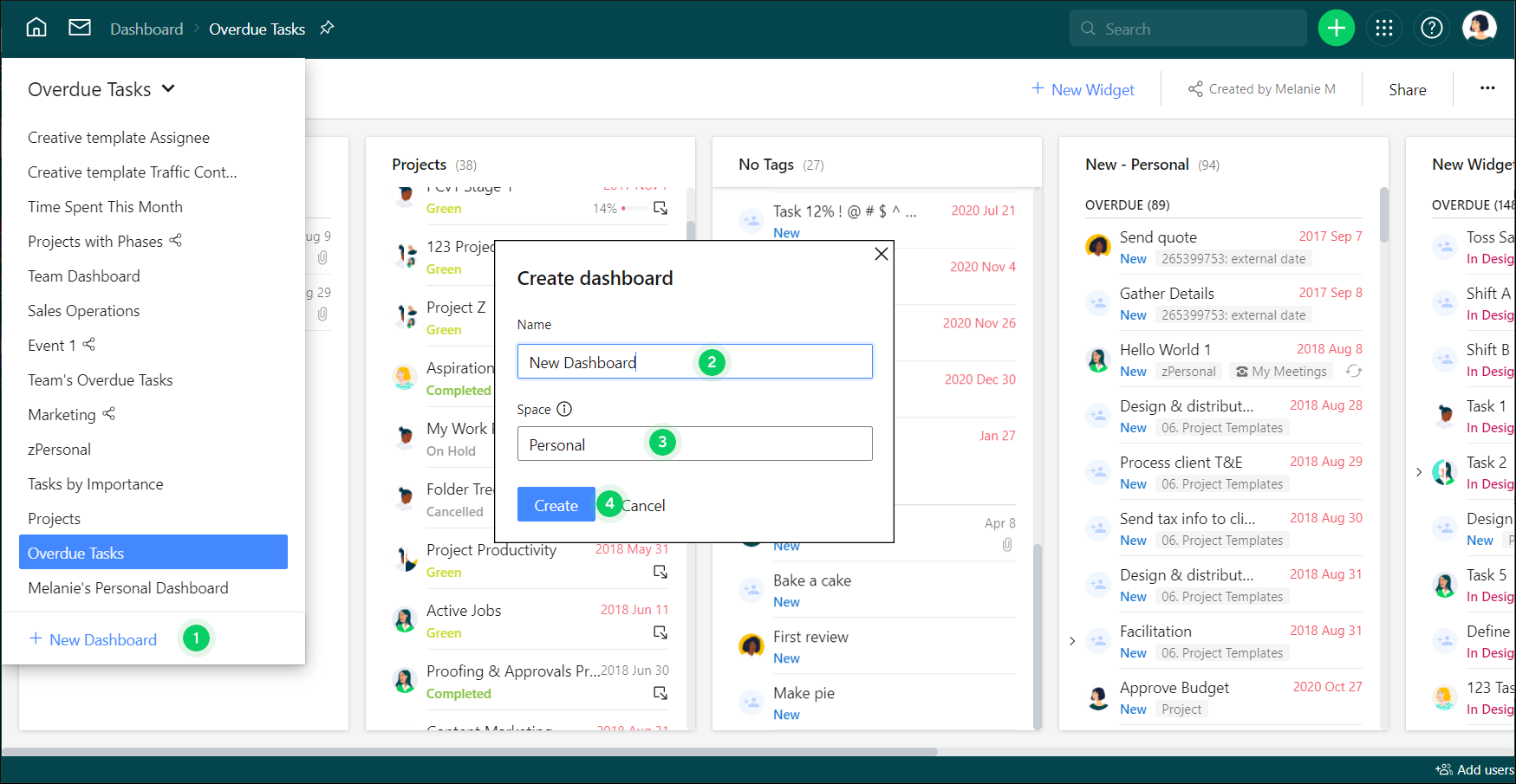 Wrike is a platform for content marketing plans that are intricate. You can organize your information using dropdown menus, keep track of actionable items and tasks, and communicate with other team members via the message board with its straightforward user interface.
Features
Templates:- Use pre-made templates for common tasks, like planning and tracking.

Live Document Editor:- Write documents in real-time as you edit them, so you never have to wait for the document to save.

Integrations:- We've built integrations with some of the most popular tools in the market, so your team can use Wrike without having to leave their favorite apps behind.

Automations:- Wrike automates recurring workflows and sync-related tasks, removing manual errors and time-consuming tasks. By establishing an automated process, you can automate recurring workflows, sync related tasks, and reduce manual errors and tedious activities.
Smartsheet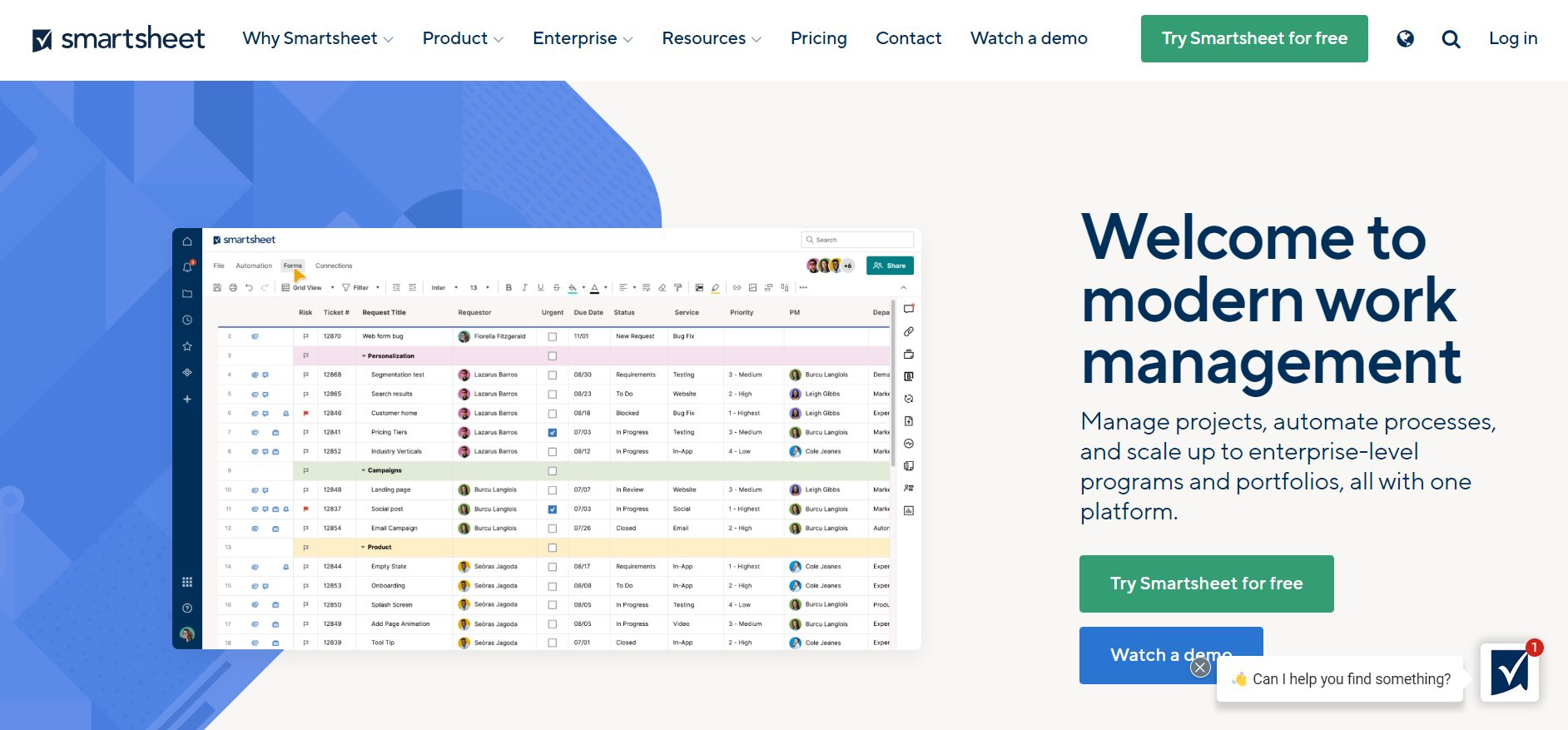 A content calendar planner is also available in Smartsheet for managing your content. It will help you make sure that each topic is handled in a systematic fashion and is a quick approach to keep track of the numerous subjects you need to write about.
Features
Shared Workspaces:- Up to five individuals can share your workplace. Each individual will have an area of their own, but you may edit a shared workspace and view the changes made by everyone in real time.

Content Calendar:- Calendars may be made for a variety of topics, including as items, promotions, and other kinds of content. You may see what is planned for release on each day as well as any scheduled delays and additional delays on these calendars. To ensure that you don't miss anything, you may also create reminders.

Advanced Reports:- The number of people who have read your material in the previous month or year as well as the frequency with which other users have suggested your product are both visible with advanced reports. This tool may also be used to determine the most regular users of your product as well as the most popular features!

Highlight Changes: You may identify where adjustments have been made to your content—and who made them—by highlighting changes.
What Comes Next?
By utilizing powerful marketing techniques, you may increase the size of your audience and promote your message. By employing a collection of marketing tools, you can monitor your progress and pinpoint the marketing tactics that work best for your business. You may manage your website and all of your other marketing tools in one place, similar to how 500apps works, with the aid of a marketing suite that includes a content planner. You can maintain organization while saving time and money by doing this.
Conclusion:
Given the abundance of options, choosing the best content planning software might be challenging. However, we believe that the best content planning software is the one that is easy to use and streamlines the planning, creation, and distribution of content. The best content planning software should offer a wide range of capabilities so that you can create a website that is unique and perfect for your needs.
We consider NinjaContent by 500apps to be the best content planning software because it is simple to use and has a wide range of features. Additionally, assistance is always available from the suppor If you're looking for the best content planning software, the NinjaContent program from 500apps is without a doubt your best choice. re. It costs USD15 per person and includes 49 more applications. Visit 500apps today to find out more about our content planning software, which offers 50 apps for just $14.99 per user.
Why Choose 500apps?
#1
All-in-One Suite with more than 50 apps
#2
Everything you need today and in the future for all departments
#3
Unbelievable value - the lowest pricing you will ever find
#4
Hosted in 6 locations for compliance and blazing speeds
#5
24/5 Support - FREE chat, email and phone
#6
Uncapped features - limits you will never reach humanly
#7
Managed and maintained everyday by a dedicated team
#8
No downtime - comes with a 99.9% uptime guarantee
#9
Supports a number of international languages
#10
We've everything covered - 90k+ trust us with their business
Join the SaaS Revolution
All-in-One Suite of 50 apps

Unbelievable pricing - $14.99/user

24/5 Chat, Phone and Email Support