Email Validator and Its Benefits: A Quick Guide
Do you need help managing your emails? Are you constantly overwhelmed by the influx of emails coming through and unsure how to manage them efficiently? Email validators can be a great solution to this problem. This quick guide will explore what an email validator is, its benefits, and how it can help make your life easier.
Email validators save time by automatically checking emails to determine whether they are genuine or not.
Advanced systems can detect potential spam messages before they even reach the inbox.
Email validators reduce the risk of malicious software entering the computer due to unchecked emails.
They provide peace of mind knowing that only safe messages are reaching the mailbox.
What Is Email Validator, and Why Is It Crucial?
Email validation is verifying an email address to ensure it's accurate and active. An email validator, also known as an email checker, uses advanced algorithms to identify any typos or invalid characters in an email address. This helps protect businesses from sending emails to incorrect addresses that could be a source of spam or fraud.
Using an email validator can benefit companies by improving deliverability rates and providing valuable insights into customer data. It ensures all emails sent out are being delivered to real people with active accounts, increasing the number of successful campaigns while decreasing bounce-backs. Companies will also have access to comprehensive analytics on their customers' demographics and preferences, which they can use for targeted marketing efforts. Email validation provides essential measures for protecting both organisations and customers alike.
How to Choose the Right Email Validator for Your Needs?
Choosing the right email validator ensures accurate, up-to-date contact information. Email validators are software tools that help clean and standardize data from a database or list of contacts. When choosing an email validator, consider finder.io; it's an online platform with various email validation services depending on your needs.
When browsing for an email validator, look for features such as verification accuracy, speed of delivery and service level agreements (SLAs). For example, if you're looking for maximum deliverability rates, then using an email validator like finder.io can ensure emails reach their destination quickly and accurately by filtering through invalid accounts in real-time. Similarly, SLA's guarantee the timely processing of requests so that large databases aren't left waiting before being validated. Ultimately, these factors will enable you to make informed decisions when selecting the best email validation tool for your organization.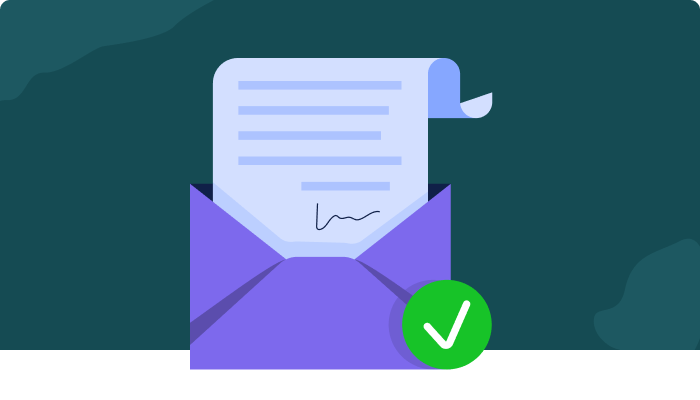 11 Benefits of Cleaning up Your Database with an Email Validator
Using an email validator to clean up your database has many tangible benefits. It can save you time and effort while ensuring that your data is accurate, reliable, and compliant with regulations. Here are 11 key advantages of employing such a tool:
Improved Deliverability
Using an email validator is a simple and effective way to improve the deliverability of your emails. With a reliable email validator checker like finder.io, you can quickly identify and fix any errors or typos in your database that may be causing issues with delivering emails properly. This ensures that your messages are getting sent out on time and being seen by all of the intended recipients.
By cleaning up your database regularly with an email validator tool, you'll avoid having undeliverable emails and decrease the number of bounces and save money on resources used for sending those emails. The result? Higher inbox placement rates, improved engagement metrics, and better ROI from your campaigns!
Reduced Bounce Rates
The use of an email validator can drastically reduce your bounce rates. A good email validator online bulk provider, such as finder.io, will detect and remove invalid addresses from your mailing lists and catch typos and other problems in existing emails. As a result, you'll avoid issues like incorrect domains or slow delivery times that cause high bounce rates and keep people from receiving your messages.
This way, you'll be sure that the emails sent out reach their intended recipients - all thanks to finder.io's powerful tool. Plus, it will help save time spent manually checking each address while ensuring accuracy simultaneously. So if you're looking for increased deliverability with fewer bounces, investing in an email validator is one of the best ways to go about it!
Improved Accuracy
Using an email validator and extractor can greatly improve the accuracy of your customer records. Finder.io suggests using a real-time email validation API to pre-validate any new emails you collect. This helps reduce errors from typos or incorrect domain names when customers manually enter their data. This ensures that all the emails stored in databases are accurate and up-to-date, allowing businesses to send emails confidently.
Email validation services also offer protection against malicious actors who may try to submit fake or invalid emails into forms on websites. By verifying each address before it's added to the database, companies have increased assurance that they won't send out marketing material or other information to non-existent addresses.
Increased ROI
Using an email validator is a great way to increase ROI, especially for businesses that rely heavily on online communications. Finder.io offers one of the best email lookup and validation API solutions, helping businesses quickly verify emails before sending messages. This ensures that all contacts are up-to-date, saving businesses time and money trying to reach customers with valid or active addresses.
Finder's API solution allows users to verify single addresses and bulk lists of contacts at once, making it easy to keep track of customer information in real-time without having to input data into a system manually. The API also includes additional features such as advanced filtering options and detailed analytics reporting for deeper insights into how your campaigns are performing.
Reduced Costs
Using an email validator can help you reduce costs immensely. With a verified list of customers, businesses can save on the time and money spent trying to collect emails manually using an email scraper or other methods. Not only does this mean avoiding costly mistakes such as sending duplicate messages, but it also prevents potential legal issues related to unsolicited communications.
At finder.io, we believe in helping companies optimize their cost-effectiveness through our email validation services. Our software ensures that your customer lists are up-to-date and accurate with real people who want to hear from you. This helps keep your message relevant while ensuring maximum ROI for every dollar spent on marketing campaigns.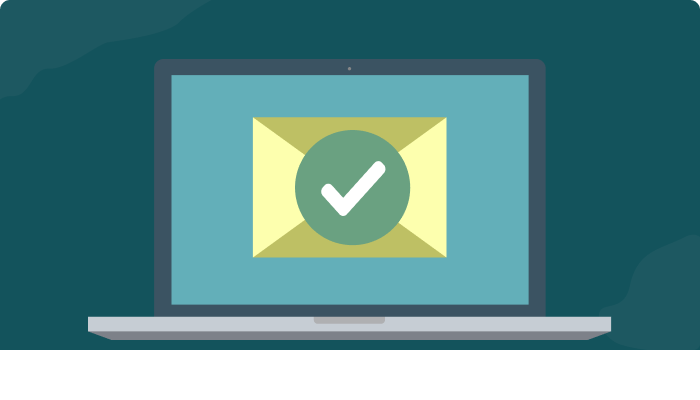 Enhanced Reputation
Using an email validator can help enhance a company's reputation. By using finder.io, companies can easily automate the process of verifying emails for accuracy and authenticity. This helps ensure that companies only send out communications to people who have opted into their mailing list or given permission to do so in some way. Not only does this create better customer experiences, but it also protects businesses from being labelled as spammers.
Furthermore, companies will save money by avoiding invalid emails on wrongly sent messages that could otherwise be used elsewhere more effectively. Companies stand to benefit greatly from having accurate contact databases as they will only need to spend resources chasing up bad addresses or risk annoying customers with unwanted mailings. An email validator is key in helping organisations maintain a high level of professionalism while protecting their budget at the same time.
Improved Customer Experience
Using an email validator to verify the legitimacy of customer emails has several benefits. One particularly powerful one is improved customer experience, as verified by finder.io. With this technology in place, businesses can ensure that their customers receive the highest quality service possible with minimal effort.
The process of verifying emails helps guarantee accuracy and precision when it comes to delivering mail or products to customers. This means fewer mistakes and less time wasted tracking down incorrect information, an important factor for any company looking to maximize efficiency and minimize costs. On top of that, customers can also be confident that they're receiving messages from legitimate sources rather than unverified ones, furthering their trust in the business or organization.
Reduced Spam Complaints
Using an email validator to reduce spam complaints can be a great way to improve customer experience. It helps ensure that only real, active emails are sent from your organization. By reducing the number of invalid emails being sent out, it reduces the chances of customers receiving unwanted messages or feeling overwhelmed by too many notifications.
At finder.io, we provide comprehensive validation services that check for accuracy and validity before sending any message. This ensures that all emails comply with industry standards and minimizes bounced messages or spam complaints. We also offer other features, such as custom branding checks and code verification, to give you full control over what goes out in each email campaign.
More Efficient Email Campaigns
Email campaigns are essential for any business's marketing efforts. An email validator is a tool that helps to ensure emails sent by businesses reach their intended recipients and leads to more efficient campaigns.
The main benefit of using an email validator is reduced spam complaints resulting from undelivered messages or incorrect details. Finder.io provides an email validation service which ensures deliverability, meaning fewer bounced emails and better visibility in customers' inboxes. This reduces the chance of being marked as spam and increases open rates, leading to higher engagement with your brand's messaging.
Better campaign performance isn't the only advantage either; there are other benefits too:
More accurate data: Email validators can detect typos, syntax errors and misspellings in subscribers' addresses before sending them out so that you have up-to-date information on who should receive your emails.
Automation: With automated tools such as finder.io's email verification API, you can save time while ensuring accuracy when sending bulk emails.
It also boosts user experience because they get relevant content delivered right into their inbox without worrying about it landing in their spam folder or not arriving. Not wasting precious resources addressing issues caused by incorrectly entered contact details can help maximize ROI on marketing campaigns and increase customer satisfaction.
Enhanced Reporting
Using an email validator to enhance your reporting can significantly improve the performance of campaigns. It allows users to quickly identify invalid or inactive emails to save time sending messages to non-existent addresses. This process also helps reduce bounce rates and increase open rates, leading to a more successful campaign overall.
It ensures data accuracy and validity by highlighting any typos or formatting errors in the address.
It verifies whether domains exist, ensuring all emails entered into the list are active accounts with existing domains.
It makes targeted marketing easier by providing insights about customer demographics such as age, gender, location and job title for segmentation purposes.
These advantages make it clear why an effective email validation system is important for businesses that rely on accurate reporting. With this tool, you can ensure that no vital information goes unnoticed and have greater control over every aspect of your campaigns, from design to delivery.
Enhanced Segmentation
Enhanced segmentation is an important tool for email validators. It helps to divide users into specific groups and can help marketers target their emails more precisely. With the use of finder.io's powerful segmentation options, it's easy to create custom segments based on user criteria such as demographics and interests.
The benefits of enhanced segmentation are substantial; not only do you have access to a comprehensive view of your customer base, but the ability to customize campaigns around different demographic profiles allows for much higher engagement rates from customers. This leads to improved ROI and better customer satisfaction overall. Furthermore, targeted marketing strategies become even more effective and successful when combined with other methods like A/B testing or dynamic content personalization.


Get started with the leading Email Validator today!
Sign Up 14 Day Trial
Conclusion
Email validation is essential for any business that wants to succeed in its online marketing efforts. It helps ensure you have an accurate, up-to-date list of contacts and can make your campaigns more effective by improving deliverability, reducing bounce rates, and cutting down on spam complaints. Businesses can use the right email validator, like Finder.io, to better target customers with personalized messages by enhancing reporting and segmentation capabilities.
Overall, email validation provides several advantages, from improved deliverability to enhanced segmentation, that will enable businesses to maximize their returns on investment when it comes to digital marketing initiatives. Cleaning up databases regularly with a reliable email validator is an easy way to maintain data integrity and accuracy while boosting engagement levels across all channels.
So if you're looking to optimize your campaigns, reduce costs associated with incorrect or outdated contact information, and gain deeper insights into customer habits, look no further than investing in quality email validation tools such as Finder.io. With its comprehensive range of features designed specifically for cleaning up large databases quickly and efficiently, there isn't a better choice out there!
Why Choose 500apps?
#1
All-in-One Suite with more than 50 apps
#2
Everything you need today and in the future for all departments
#3
Unbelievable value - the lowest pricing you will ever find
#4
Hosted in 6 locations for compliance and blazing speeds
#5
24/5 Support - FREE chat, email and phone
#6
Uncapped features - limits you will never reach humanly
#7
Managed and maintained everyday by a dedicated team
#8
No downtime - comes with a 99.9% uptime guarantee
#9
Supports a number of international languages
#10
We've everything covered - 90k+ trust us with their business
Join the SaaS Revolution
All-in-One Suite of 50 apps

Unbelievable pricing - $14.99/user

24/5 Chat, Phone and Email Support