Top 9 Tips for Choosing the Right Application Tracking System
A great applicant tracking system (ATS) is essential in today's competitive job market. An ATS can make the process of recruiting and hiring smoother, faster and more efficient. But with so many ATS options available, how do you choose the right one? Having an effective ATS will save your company time and money—and it could help to ensure that you hire the best employees for your organization. Knowing what features to look for and which questions to ask when selecting an ATS can be key in finding the perfect fit for your business needs.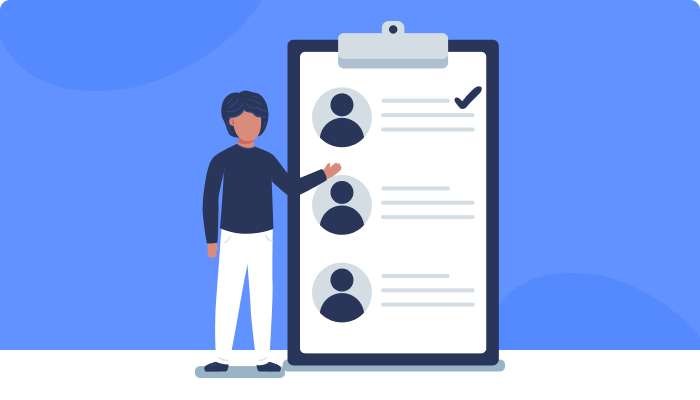 This article will provide 9 top tips on choosing the right ATS for your company. We'll explore what features should be considered, how to evaluate different vendors, and other important factors before deciding. Read on to discover the most important steps to find an applicant tracking system that's just right for you!
Importance of Application Tracking System
When it comes to the recruitment process, an applicant tracking system (ATS) is a must-have. It helps organizations manage their recruiting needs more effectively and efficiently. But with all the different ATSs available today, how do you decide which one is best for your organization? That's why understanding the importance of an ATS is essential before investing in one.
Streamline hiring processes.
Reduce time spent manually reviewing resumes.
Quickly filter out unqualified applicants.
Easily track progress throughout each stage of the hiring process.
Automation capabilities to customize workflows according to specific roles or job functions.
Screen candidates based on criteria such as experience level and skillset.
Integrated with other talent management platforms like performance reviews and onboarding software.
Choosing an appropriate ATS requires careful consideration since it affects virtually every aspect of your talent acquisition strategy and will shape how successful you are at attracting top talent. Make sure to research potential options thoroughly and read customer reviews from trusted sources before making a final decision about which solution meets your business's unique requirements.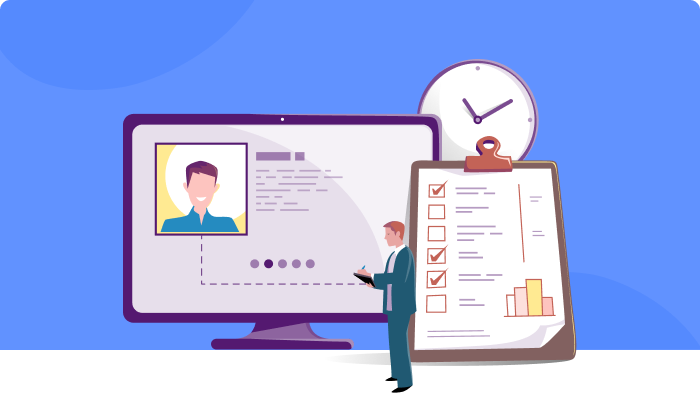 Factors You Should Consider When Choosing an ATS
Choosing the right applicant tracking system (ATS) for recruiters and hiring managers is essential to ensure a successful recruitment process. With so many ATSs on the market, it can be confusing for employers to determine which one best meets their needs. Fortunately, several factors should be taken into consideration when selecting an ATS:
Cost: What is your budget? Does the cost include any setup fees or ongoing maintenance costs? Are there any additional features you're willing to pay extra for?
User: friendly interface: How easy is the navigation of the system? Is it intuitive enough for non-tech users to use it effectively?
Integration capabilities: Can this ATS integrate with other systems like HRIS software, talent management platforms, etc.?
Candidate tracking: What candidate metrics does the platform monitor, such as resume data capture rate and time-to-fill ratio?
Ultimately, employers should select an ATS matching their desired functionality and budget constraints. Ensure that all your business requirements are met by researching different options thoroughly before making a final decision. Consider leveraging comparison sites or free trials offered by vendors better to understand each solution's features and pricing structure. Additionally, remember to ask around - word-of-mouth recommendations from colleagues who have used various ATSs can offer valuable insight!
How This System Will Help Meet Your Long-term Needs?
Choosing the right applicant tracking system (ATS) is crucial in streamlining your hiring process. It's important to consider how this system will help meet your long-term needs, such as application software and candidate tracking capabilities. Here are 4 key elements you should take into account when selecting an online ATS:
Scalability: Does the ATS have enough capacity for growth if needed? Can it easily accommodate more users or integrations without having to switch systems?
Ease of Use: Is the interface user-friendly and intuitive? Will you need extensive training or can new users get up to speed quickly?
Features & Functionality: Does the ATS offer all the features you require, such as automated workflows, reporting tools, etc.? Are there any customization options available?
Security & Compliance: What security protocols does the ATS adhere to? Are they compliant with data protection laws and regulations?
The most effective way to determine which ATS is best for meeting your organization's requirements is by taking time to review each one carefully and engaging in some hands-on testing. Compare candidates side-by-side so you can make an informed decision based on what works best for your business needs now and in the future.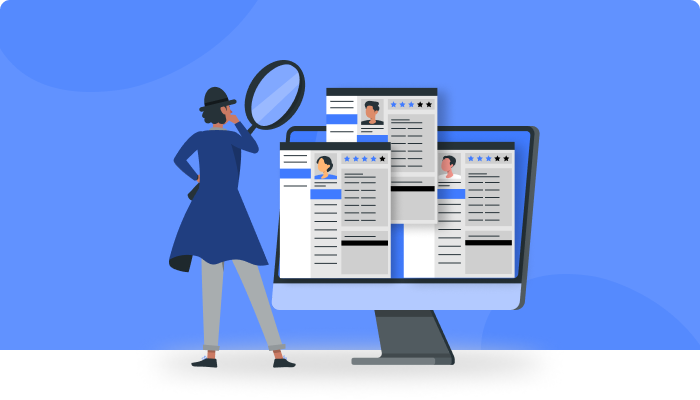 9 Tips for Choosing the Right Application Tracking System
Choosing the right applicant tracking system can be an overwhelming task. After all, there are many different options to consider, and it's important to ensure you find one that meets your unique needs. Here are nine tips for helping you choose a simple applicant tracking system:
Understand Your Specific Needs
When choosing an applicant tracking system, understanding your specific needs is essential. This includes considering the organization's size and number of open positions, their recruiting process, what candidate tracking features are available and any integrations with other tools (such as RecruitHire).
A clear picture of what you need helps narrow down the options to find the right solution. To make this easier, consider asking yourself some key questions when researching different applicant tracking systems: Does it track all stages in the hiring process? Are there customizable fields that allow you to collect data relevant to your company? Is it easy to use? How user-friendly is its interface? Does it offer reporting capabilities or analytics related to applicant progress through the recruitment pipeline? Answering these questions will give you better insight into which system best meets your requirements.
Consider User Friendliness
When selecting an applicant tracking system, user-friendliness should be a top priority. It's important to ensure that the system is intuitive and easy for employers and applicants. RecruitHire offers features designed with usability in mind, such as drag-and-drop functionality, automated notifications, and more, making it simple for recruiters to review candidates quickly without worrying about technical issues.
Additionally, it's worth considering how well the platform integrates with other systems you may use within your recruiting process. For instance, if you're using video interviewing software or integrating candidate assessments into your recruitment workflow, then a compatible ATS will help simplify the entire process and reduce the chances of errors occurring due to incompatible platforms. With RecruitHire's integration capabilities, users can easily work across multiple systems to streamline their hiring processes.
Look for Automation
When choosing the right applicant tracking system, automation is a key factor. Automation can save recruiters and hiring managers time by streamlining processes like arranging interviews or sending automated emails. RecruitHire offers features such as auto-scheduling of interviews with candidates, making it easier for teams to plan their workflow efficiently and quickly.
Here are some important considerations when looking at automation:
Look for systems that enable automatic job postings across multiple platforms in one go. This will ensure you reach a wide range of potential applicants. Check if the system enables automated background checks on potential hires. This could help speed up your screening process significantly.
See if there's an option to schedule video calls with candidates without manually arranging them each time. This would be hugely beneficial for busy recruitment teams.
To ensure fast, effortless recruiting operations, finding an application tracking system with efficient automation capabilities should be a top priority.
Ensure Data Security
Data security should be a top priority when selecting an applicant tracking system. RecruitHire provides secure and reliable software to ensure that all information remains confidential throughout the recruitment process. Here are four things to consider when evaluating your options:
Check for encryption protocols.
Verify support of two-factor authentication.
Ensure compliance with industry standards and regulations.
Look into third-party audit processes.
By investing in a secure platform, you can rest assured that sensitive employee records remain safe from malicious actors or other breaches. Additionally, organisations can further protect their valuable data assets by implementing advanced security measures such as multi-level authentication, access control policies, and automated backups. These features also help minimize the risk of potential legal liabilities due to the mishandling of data.
Consider Cost
When selecting an applicant tracking system, the cost is a key factor in the decision-making process. Depending on your organization's needs and budget, you may choose between free systems or paid solutions offering more features and functionality. Consider what your team will need from the system now and into the future. If you anticipate needing additional capabilities down the line, it might be worth opting for a solution with scalability options available at different price points.
RecruitHire offers free and paid plans that allow for the customization of features based on user requirements. The platform offers advanced search filters, automated candidate sorting and streamlined communication tools, all designed to make recruitment processes simpler and faster. Plus, RecruitHire encrypts stored data using military-grade encryption technology to ensure maximum security; they also audit their security measures regularly to keep up with industry standards.
Get started with the leading Application Tracking System today! Sign Up 14 Day Trial
Evaluate Reporting Capabilities
When selecting the right applicant tracking system, evaluating reporting capabilities is an essential factor. Reports provide a clear breakdown of data and metrics that can inform decisions, such as where to invest in recruitment efforts or how to optimize the hiring process. RecruitHire's comprehensive analytics package includes up-to-date reports on all necessary KPIs to get accurate, real-time insights into your recruiting process.
The platform also allows for custom report creation, enabling users to generate tailored documents specific to their needs. This helps employers quickly identify areas needing attention and make well-informed decisions based on valuable information captured within these reports. Additionally, with customizable views of complex datasets, companies can gain greater visibility into what's working and isn't in their recruitment strategy.
Considering reporting capabilities when choosing an ATS will help ensure you get the most out of your investment and have access to actionable intelligence from your data. With RecruitHire, businesses can maximize time spent analyzing results rather than gathering them, enabling recruiters and HR professionals to make impactful changes faster.
Check for Customization Options
It's important to consider customization options when choosing the right applicant tracking system. Employers need a tool tailored to their specific hiring needs, including RecruitHire. Customization allows users to tailor the program according to their requirements and preferences, making it easier for recruiters to find top talent quickly.
The best way to evaluate customization options is by reading reviews from customers who have already used the product. It's also worth asking customer service representatives about any features or capabilities you may not understand. Doing so will give you an accurate understanding of what services are available and how they work with RecruitHire integration. This knowledge can help ensure that your organization gets exactly what it needs from its application tracking system.
By researching customization options thoroughly before committing to a specific software solution, employers can be confident in selecting one that meets all their recruiting needs, including those related to RecruitHire integrations.
Evaluate Customer Support
When selecting an applicant tracking system, it's essential to consider the customer support that comes with it. After all, if something isn't working properly or you have questions about how to use the software, you'll need quick and reliable assistance from experts. RecruitHire offers excellent customer service for its users with 24/7 availability and multiple communication channels such as email, chat, phone, and social media.
Another benefit of selecting RecruitHire is their experienced team, who can provide comprehensive advice on using their services effectively. They also offer tailored onboarding sessions to help get your recruitment process up and running quickly. In addition, they've got a wide range of helpful resources like webinars, videos and tutorials available online to guide users through every step of the recruitment process.
Test It Out
Testing out an applicant tracking system is one of the top tips for finding the right solution. After all, you want to be sure that it will tick all your boxes and meet your needs. To find out if a particular ATS can do this, it's best to take advantage of any trial or demo offers available. This could include RecruitHire's free 14-day trial, so you can get hands-on experience with their platform before signing up.
Another way to test an ATS is by asking existing users about their experiences. Get feedback from colleagues who have used the software in question and see what they think about its features and customer service. In addition, look at reviews online to give yourself another perspective on how well the product works in practice. Ultimately, knowing firsthand what each ATS does and how user-friendly it is should help you decide when selecting the right tool for your business.
Conclusion
Choosing the right applicant tracking system is essential for any business looking to streamline its hiring process. With so many ATS options available, deciding which is best suited for your organization's needs and goals can be difficult. The nine tips outlined in this article are designed to help you evaluate different systems and decide which one will work best for you. Remember that the right system should meet your current requirements and provide a platform to scale with future growth. By understanding your specific needs, evaluating reporting capabilities, checking customization options, testing out features, and assessing customer support, you can confidently choose an ATS that meets your criteria. RecruitHire is an example of a comprehensive ATS solution that offers top-notch functionalities such as robust recruitment analytics tools, automated processes, and customizable candidate profiles, making it suitable for businesses of any size or industry.
Why Choose 500apps?
#1
All-in-One Suite with more than 50 apps
#2
Everything you need today and in the future for all departments
#3
Unbelievable value - the lowest pricing you will ever find
#4
Hosted in 6 locations for compliance and blazing speeds
#5
24/5 Support - FREE chat, email and phone
#6
Uncapped features - limits you will never reach humanly
#7
Managed and maintained everyday by a dedicated team
#8
No downtime - comes with a 99.9% uptime guarantee
#9
Supports a number of international languages
#10
We've everything covered - 90k+ trust us with their business
Join the SaaS Revolution
All-in-One Suite of 50 apps

Unbelievable pricing - $14.99/user

24/5 Chat, Phone and Email Support