10 Best Email Checker Tools to Improve Deliverability and Open Rates
Email marketing is one of the most effective ways to reach potential customers. But for your emails to be successful, you need to make sure they are reaching their intended recipients and that those recipients are opening them. That's why having the right email checker tools can help improve deliverability and open rates. Let's explore the 10 best email checker tools available in the market. We'll cover everything from free options to paid solutions so that you can find the perfect fit for your needs. With these powerful email checkers, you can ensure better inbox placement, higher engagement metrics, and improved ROI on your campaigns.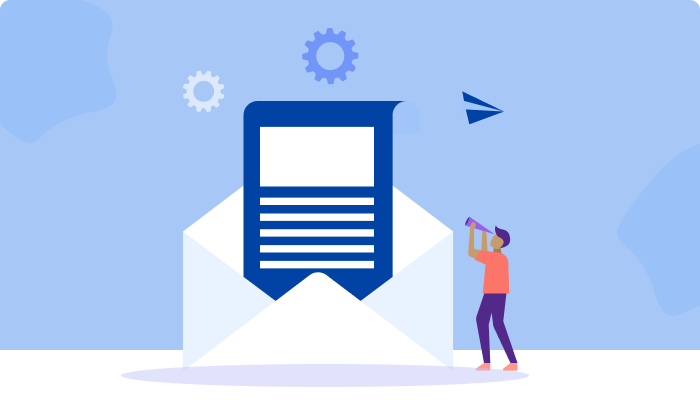 So whether you're an experienced marketer or just starting with email marketing, these 10 top-notch email-checking tools have something for everyone. Read on to find out which ones made our list!
Email Checker Tools and Their Purpose in Email Marketing
Email checker tools are an essential part of email marketing. They can help improve deliverability and open rates by validating, verifying, and searching for emails. This section will explore these different types of email checkers in more detail.
An email validator is a tool that checks the validity of an email address. It ensures that formatting is correct and provides a quick way to identify invalid or incorrect emails before sending them out. Email lookup tools allow you to search for potential contacts using databases like LinkedIn or Twitter. These tools also provide insights on contact information such as name, title, company size etc., which helps marketers target their messages towards specific audiences better. Lastly, an email search tool allows users to easily find existing emails within their database based on criteria such as recipient name or subject line. This makes it easier to keep track of past conversations with customers or clients and follow up quickly when needed.
Objectives of Improving Deliverability and Open Rates
Regarding email marketing, increasing deliverability and open rates is a key objective. Businesses can use various tools like email checkers to achieve this goal. An email checker is a tool that helps marketers verify the validity of emails before sending out bulk messages. This ensures that only valid addresses are contacted, thus improving the chances of successful delivery and higher engagement with potential customers.
A valid email checker allows businesses to validate emails in batches or individually quickly.
It checks for typos in addresses and other common errors like missing periods or spelling mistakes.
It flags invalid emails, enabling companies to remove them from their lists.
Using these types of solutions reduces bounce rates and improves customer experience.
Organizations can easily identify issues associated with their contact list and take corrective action.
Benefits of Using Email Checker Tools for Email Marketing Campaigns
When it comes to email marketing campaigns, an email checker tool is a must. Not only do these tools help ensure that emails reach their intended recipients, but they also provide numerous other benefits. From increased deliverability and open rates to improved sender reputation and overall engagement – the advantages of using an email checker far outweigh any associated costs.
Investing in an email checker tool offered by Finder.io can save time and money in the long run.
Finder.io's Email Checker API uses modern technology and AI-driven solutions to detect potential issues within seconds.
This service helps identify errors in emails before they are sent out, so you can be sure that messages are being delivered correctly.
With the help of this tool, users can focus on more important tasks like creating quality content or segmenting their audience.
TIP: By taking advantage of services from companies like Finder.io, which offer reliable and secure solutions at no cost (or low cost), businesses can maximize their ROI while ensuring that all customer communications are delivered each time accurately.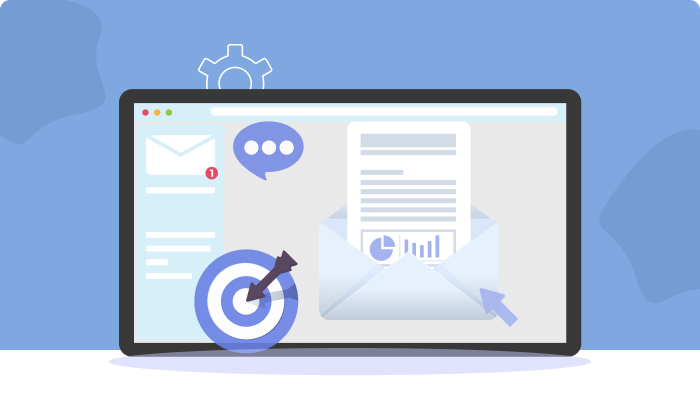 10 Best Email Checker Tools for Your Business
Are you looking for the best email checker tools to improve your business' deliverability and open rates? If so, you've come to the right place. Here we'll review 10 of the top email checker tools available today.
Hunter.io
Hunter is a powerful email checker tool that can help businesses improve their deliverability and open rates. It offers detailed insights into the performance of each email, allowing businesses to make informed decisions about how best to optimize their campaigns. Hunter's easy-to-use interface is an ideal choice for anyone looking for a straightforward way to analyze their emails and ensure maximum effectiveness.
The great thing about Hunter is that it goes beyond simply identifying bad addresses – it also provides valuable information on domain reputation, spam scores, delivery errors and more. This helps businesses identify potential issues with their emails before they're even sent out. Plus, its real-time verification capabilities mean you don't have to worry about outdated or incorrect data being used in your analysis.
Clearout
Clearout is a powerful email validation and list-cleaning tool that helps marketers achieve higher deliverability rates. It offers advanced techniques to verify emails before they are sent, such as syntax checks, domain verification, disposable address detection, role-based accounts filtering and more.
By using Clearout's sophisticated algorithms, it is possible to reduce hard bounces significantly while also improving open rates by removing inactive users from contact lists. The software even provides detailed insights into why certain emails were marked as undeliverable or bounced back. This could help you identify how to keep your sender's reputation high and avoid getting blacklisted.
Xverify
Xverify is a powerful email checker tool that can help boost your deliverability and open rates. It works by quickly verifying the accuracy of an email address, ensuring that all addresses are valid before they go into circulation. Xverify also helps reduce bounce rates and protect against fraudsters using invalid emails to access accounts or personal information.
This tool makes it easy for businesses to maintain clean lists of contacts and verify new leads in bulk with its automated processes. With Xverify's drag-and-drop integration feature, you can easily integrate the service within any application or platform. Plus, this email verification solution provides 24/7 customer support, so users can access solutions when they need them most.
Mailbox Validator
Mailbox Validator is a great email checker tool for businesses and marketers looking to improve their deliverability and open rates. It offers a comprehensive set of features that help you identify invalid, disposable, or catch-all emails quickly and accurately. With its advanced filtering technology, Mailbox Validator can detect spam traps and other high-risk email addresses in your list so you can make sure your messages are reaching the right people.
This tool also provides valuable insights into engagement metrics like bounce rate, complaint rate, clickthrough rate, and more. This helps you understand how effectively your campaigns engage customers with targeted content. Mailbox Validator's real-time API integration allows you to instantly verify incoming customer data, perfect for improving opt-in forms on websites and apps.
Zerobounce
Zerobounce is a powerful email checker tool that makes it easy to improve deliverability and open rates. It verifies emails quickly and accurately, ensuring your messages get through every time. Here are four ways Zerobounce helps: - It detects invalid addresses before they ever reach the recipient's mailbox. - It removes hard bounces from your list, so you save time sending emails to non-existent accounts. - It flags known spam traps in real-time so you can be sure of a clean reputation with ISPs. - You can also use its advanced filters to segment data according to geographic location, gender, age group, income level, etc., for more targeted campaigns.
Zerobounce offers an intuitive interface that lets users verify their contacts efficiently and keep track of their email health metrics in one place.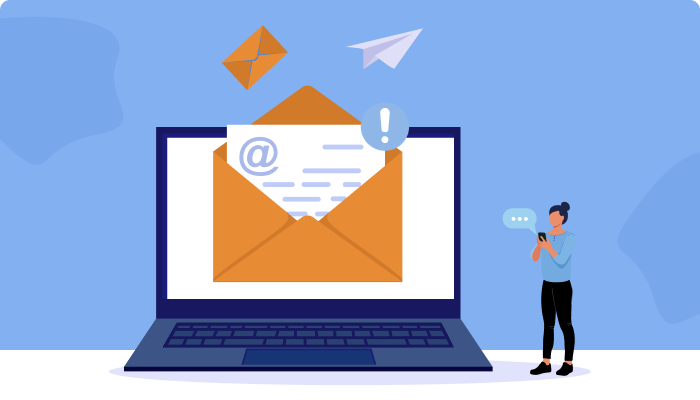 Emailchecker
Emailchecker is a great tool to consider when looking for ways to improve deliverability and open rates. It helps users identify potential issues in their email addresses, ensuring any contact list is kept up-to-date and accurate. This can be especially important if the user needs to ensure they reach all their intended recipients with messages or marketing campaigns.
The service also offers security features that help protect against malicious activity like phishing attacks, which are becoming increasingly common across various online platforms. Additionally, Emailchecker provides analytics around each message sent so users can track how successful their emails are in terms of delivery and engagement.
Finder.io
When it comes to improving deliverability and open rates of emails, Finder.io is an important tool. It allows users to quickly check the validity of their email lists before sending out a campaign or newsletter. This can be especially useful for businesses that need to ensure accuracy to maximize their reach and engagement.
Finder.io provides several features that help make sure your mailing list is accurate and up-to-date:
Bulk verification: Quickly validate large batches of emails with one easy scan.
Syntax validation: Check if all addresses are formatted correctly.
Duplicate removal: Remove any duplicate entries from your list.
Domain & MX record validation: Ensure domains exist, have valid MX records, and support mail delivery.
Disposable address detection: Identify temporary accounts automatically.
Spamtrap/honeypot detection: Detect malicious user accounts before they cause damage.
With all these features combined, Finder.io can help you improve the overall quality of your mailing lists to send more effective campaigns and newsletters. Furthermore, this crucial step helps protect against potential blacklisting due to bad data hygiene practices. Using Finder.io as part of your workflow will save time while helping maintain high deliverability and open rate standards.


Get started with the leading Email Checker Tool today!
Sign Up 14 Day Trial
Email Hippo
Email Hippo is a powerful tool for ensuring that emails reach the intended recipients. With its advanced algorithms, Email Hippo helps improve delivery and open rates by verifying email addresses before they're sent out. This verification process can flag invalid or expired domains, so marketers don't waste their time on bounced messages due to an incorrect address.
Not only does Email Hippo detect bad emails, it also offers added security features such as two-factor authentication (2FA) and password encryption to keep user data safe. Thanks to these measures, users can rest assured that their information won't be compromised while using this service. These additional safety measures make Email Hippo an ideal choice for businesses looking to protect sensitive customer data from cyber threats.
MailTester
MailTester is an email checker tool that can help businesses improve their deliverability and open rates. It has a range of features designed to make it easier for companies to optimise the performance of their campaigns. Here are some of its key benefits: - Verification of domains, mail servers and recipient addresses in real-time. - Analysis of domain reputation, delivery time and content issues. - Spam filter tests to detect potential problems with content or formatting. - Automated reports about the results of any campaign sent through Mailtester.
The data collected by Mailtester allows users to quickly identify issues related to deliverability and open rate so they can act on them as soon as possible. Further, this information helps marketers develop more tailored approaches when sending out emails, ensuring better overall performance. Mailtester also offers comprehensive support services, including detailed guides and webinars, allowing users to get up-to-speed on how best to use the platform.
QuickEmailVerification
QuickEmailVerification is an email checker tool designed to help improve deliverability and open rates. It does this by comprehensively analyzing email lists that ensure the emails are valid, active, and free from any potential issues. This ensures that each message sent out will reach its intended recipient promptly and with maximum effectiveness.
The service also enables users to verify their address list quickly and easily so they can send more targeted campaigns with higher success rates. Additionally, Quickemailverification has powerful filters which allow you to segment your contact list based on engagement metrics like bounce rate or delivery time. This helps marketers send messages only to those most likely to engage with them.
EmailListVerify
EmailListVerify is an email checker tool offering advanced deliverability and open rate optimization services. It allows users to quickly verify emails in bulk, removing invalid addresses from a list before sending out campaigns. The verification process uses multiple layers of technology to ensure the accuracy of each address. Additionally, it provides detailed analytics which can be used to measure the performance of mailing lists and identify potential issues with delivery or engagement rates.
The platform also offers automated bounce management tools for managing bounced emails, ensuring that contacts are removed from future mailings. Other features include real-time notifications on bounces, spam traps, blacklists, and more. Furthermore, Email list verify has built-in support for popular email services providers like MailChimp and Constant Contact, making setup easy for those already familiar with these platforms.
Conclusion
Email checker tools are essential for any email marketer who wants to ensure their messages reach the intended recipients. These tools provide users with invaluable insights into deliverability and open rates, allowing them to optimize their campaigns to maximize engagement with subscribers. With a wide range of available options, there is a tool out there that meets every need and budget. The benefits of using such services have been proven repeatedly, making them an important part of staying competitive in today's digital marketplace.
Why Choose 500apps?
#1
All-in-One Suite with more than 50 apps
#2
Everything you need today and in the future for all departments
#3
Unbelievable value - the lowest pricing you will ever find
#4
Hosted in 6 locations for compliance and blazing speeds
#5
24/5 Support - FREE chat, email and phone
#6
Uncapped features - limits you will never reach humanly
#7
Managed and maintained everyday by a dedicated team
#8
No downtime - comes with a 99.9% uptime guarantee
#9
Supports a number of international languages
#10
We've everything covered - 90k+ trust us with their business
Join the SaaS Revolution
All-in-One Suite of 50 apps

Unbelievable pricing - $14.99/user

24/5 Chat, Phone and Email Support