Core HRMS - A Quick Overview
This blog post will give a quick overview of Core HRMS and discuss how it can help businesses manage their HR processes more effectively. We will also cover the core HRMS process and its components and discuss the advantages and drawbacks of using an HRMS system. So, if you are interested in making your HR processes more efficient, this blog post is for you.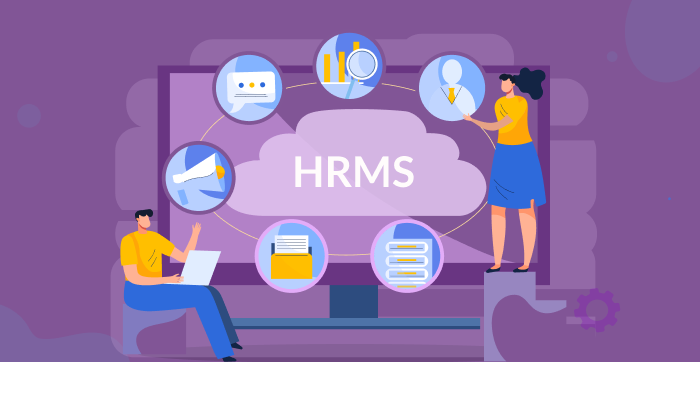 Human Resources Management Systems (HRMS) are becoming increasingly popular in modern workplaces and businesses. HRMS enables companies to streamline their human resource processes, resulting in improved efficiency and effective management of the workforce. HRMS solutions such as Open HRMS Core offer a range of features designed to automate and manage payroll, recruitment, and other areas of HR.
Core HRMS is a Human Resources Management System that offers organizations an efficient way to manage their employees. It allows businesses to streamline recruitment, onboarding, payroll, and performance management processes. In addition, it provides the ability to access and analyze employee data to make informed decisions easily. Core HRMS also enables businesses to automate attendance tracking, employee development, and benefits administration processes. With the help of Core HRMS, businesses can easily monitor employee performance and track productivity.
Definition of Core HRMS
Core HRMS stands for Core Human Resource Management System. It is a comprehensive system for managing a business's human resource functions. Core HRMS enables a business to streamline and automate processes associated with recruitment, selection, training and development, appraisal, performance management and the other core human resources functions. This system also contains features for tracking employee data, managing employee benefits and controlling labour costs. It helps companies manage the core elements of the HR process, making it efficient and cost-effective while assisting them in complying with all relevant regulations. Core HRMS also enables companies to track employee performance and provide feedback, enabling them to make strategic decisions on where to invest in human resources.
Importance of Core HRMS in the Modern Workplace
Core HRMS is an excellent tool for businesses in the modern age, as it automates and streamlines many tedious and labour-intensive tasks of managing an employee's record and payroll. It also offers organizations a centralized system for tracking and analyzing data related to employee performance, attendance, and benefits.
The importance of Core HRMS lies in its ability to save organizations time and money, as it eliminates the need for manual processing of employee data. Moreover, it gives organizations better insight into their employees' performance, which can then be used to develop more effective policies and strategies. Additionally, it enables organizations to access and review employee records more efficiently, thus improving payroll accuracy and other HR-related processes.
Core HRMS is an invaluable tool for businesses looking to maximize efficiency, improve employee productivity, and make well-informed decisions about their workforce.
The Key Features and Functionality of Core HRMS
Core HRMS is an essential tool for any organization. It helps streamline and automate many processes related to managing human resources. This can include managing employee data, tracking employee performance, payroll, and more.
HRSprout is one example of a Core HRMS system. It's an intuitive, user-friendly platform that helps businesses manage their human resources. It allows users to track employee data, access data from multiple locations, and develop reports to keep track of employee performance. It also integrates with payroll systems, making it easier for businesses to manage payroll and employee benefits programs.
Overall, Core HRMS systems like HRSprout are incredibly valuable for businesses of any size. They help to streamline processes and track employee performance, making it easier to manage human resources effectively.
11 Tips for Evaluating Different Core HRMS Options
As you embark on evaluating different Core HRMS options, it is essential to remember that finding the right system requires a thorough evaluation of all the features and functionalities offered by other vendors. Here are some tips to help you navigate through the process and make an informed decision:
1. Analyze your needs: What features do you need? Start by creating a list of features that will help you meet your requirements.
2. Research the vendors: Compare each vendor's features and inquire about any special services they may have.
3. Look at the price tag: Get an accurate estimate of the overall cost of the software.
4. Check out the reviews: Read what other customers say about each vendor.
5. Test the software: Take advantage of the trial period to see if the software meets your needs.
6. Consider scalability: Make sure the software can accommodate growth and changing needs.
7. Analyze the security: Ensure the software is secure and the data is protected.
8. Consider your specific business needs: Before evaluating different Core HRMS options, take the time to understand your business's needs. For example, if you have a high recruitment volume, you will want to look for a system with robust applicant tracking capabilities.
9. Look for flexibility and scalability: As your business grows and evolves, your HRMS should be able to grow and evolve with it. Look for a flexible system that can be scaled up or down.
10. Evaluate the user experience: The HRMS will be used by multiple people in your organization, so it's important to ensure that it is user-friendly and easy to navigate. Look for a system with a clean and intuitive interface.
11. HRSprout: HRSprout is a cloud-based Core HRMS solution that helps organizations streamline their HR processes. It offers a comprehensive suite of features like employee profile management, onboarding, attendance management, performance reviews, payroll, and more. It also provides users with robust analytics and reporting capabilities. HRSprout also helps organizations create a performance culture by providing employees with feedback-driven performance reviews.
The pricing for HRSprout starts at $14.99 per month per user with 14 days free trial. It comes with an easy-to-use interface and customer support. HRSprout is an ideal solution for businesses of all sizes and helps them create an efficient HR system.
Get started with the leading Core HRMS today! Sign Up 14 Day Trial
Conclusion
Core HRMS is an invaluable tool for any enterprise or organization that needs to manage its Human Resources Management System easily. It is a comprehensive system that incorporates numerous HR processes, such as payroll, hiring, onboarding, training, and performance management. Core HRMS is also an open system, meaning any organization can customize its needs. This system can help save time and money while ensuring more efficient Human Resources management.
Why Choose 500apps?
#1
All-in-One Suite with more than 50 apps
#2
Everything you need today and in the future for all departments
#3
Unbelievable value - the lowest pricing you will ever find
#4
Hosted in 6 locations for compliance and blazing speeds
#5
24/5 Support - FREE chat, email and phone
#6
Uncapped features - limits you will never reach humanly
#7
Managed and maintained everyday by a dedicated team
#8
No downtime - comes with a 99.9% uptime guarantee
#9
Supports a number of international languages
#10
We've everything covered - 90k+ trust us with their business
Join the SaaS Revolution
All-in-One Suite of 50 apps

Unbelievable pricing - $14.99/user

24/5 Chat, Phone and Email Support