Best Website Builder Software for Small Businesses in 2022
Almost every company today needs a website. A website ensures a wider reach and expands the company's reach. You no longer require coding expertise or to hire a coder to design your website.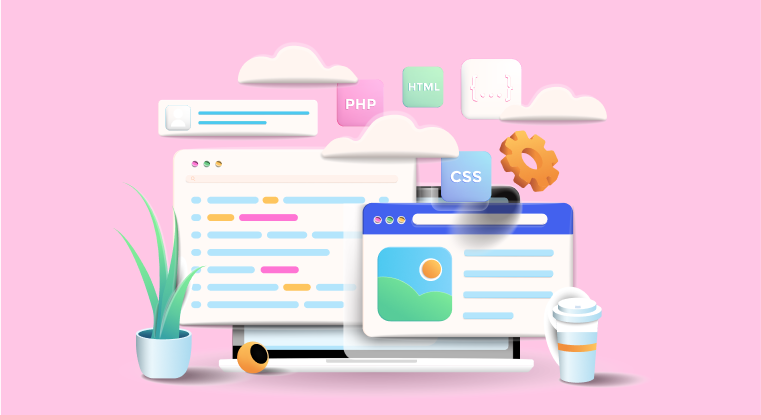 lmost all businesses require a website right now. A website guarantees a broader reach and will expand the company's scope. To build your website, you no longer need the technical knowledge of coding, and you need not earmark a considerable sum for a programmer. Many no-code platforms enable you to build a website from the ground up without any skill. All you need is to drag and drop the features as you design your website.
List of the Best Website Software for Small Businesses in 2022 and Their Specific Needs
1. NinjaSites
Ninjasites tops the list as it offers the fastest way to build a website for your business. It lets you create professional and user-friendly websites faster and better. It is easy-to-use with its drag-and-drop editor, which requires no professional coding experience. Furthermore, you do not need a dedicated content management platform; ninjasites manages your content and SEO capabilities. This makes it possible for you to collaborate with teams to manage domains, measure website performance and drive traffic with easy to use SEO tool.
Don't wait any longer, try the best website builder for small businesses today! Sign Up 14 Day Trial
Ninjasites has a robust collection of templates that are customizable and responsive to all device screens. The software is designed exclusively for small and medium-sized businesses, and pricing starts at $14.99 per user per month.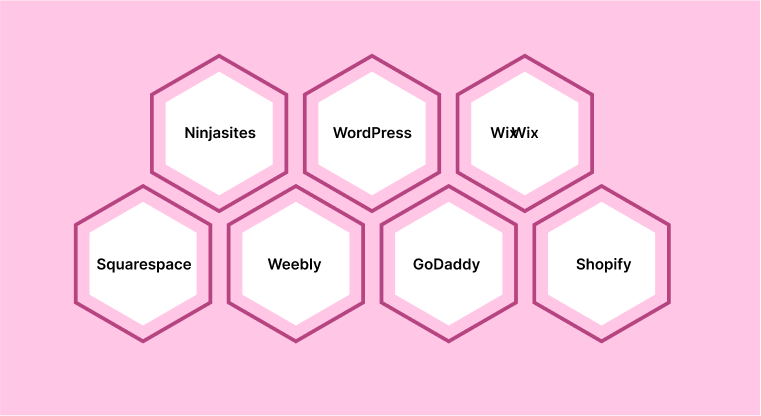 2. WordPress
Not only is WordPress popular, but you can also do almost anything with it. The WordPress website builder has a dense collection of templates for all websites you want to build. In addition, its functionalities are in-depth, enabling you to add the needed resource to migrate a blogging website to full-blown eCommerce with ease.
This level of detail requires a time-intensive customization process. Therefore, you need to work more while using WordPress, and a piece of background knowledge in web design will be advantageous. Hence, if you need a simple website for your business, you are better off using other builders. However, WordPress is outstanding if you need more control over every detail of your website.
Some essential plugins and SEO tools are limited to the premium plan despite its robust customization promises. Its pricing starts at $4.00 per month.
3. Wix
Wix is one of the most popular webpage builder on this list. It has an extensive application and website market. It is easy to use, helps you build beautiful websites, and is highly customizable. However, despite its top scores, Wix might not work for all small business websites due to its not-so-low albeit reasonable pricing. So, if you have a tight budget to work with, Wix might be too expensive for you. In addition, if you run an eCommerce store, Wix is not the best solution for you. The website builder does not have most of the crucial plugins for WordPress developers and eCommerce websites. Also, their customer support does not run round the clock.
Wix pricing starts at $14.00 per month.
4. Squarespace
Squarespace offers robust features, which are not only great for a small business website, they are ideal for creating any professional website. In addition, they provide an excellent blogging tool and better customer support than most competitors. Its interface might take some getting used to, but the final results are worth your patience. It has hundreds of predesigned templates which are mobile friendly and inbuilt with eCommerce utilities. Although Squarespace allows limited design flexibility, it is worth the hype. Their pricing plan starts from $12.00 per month.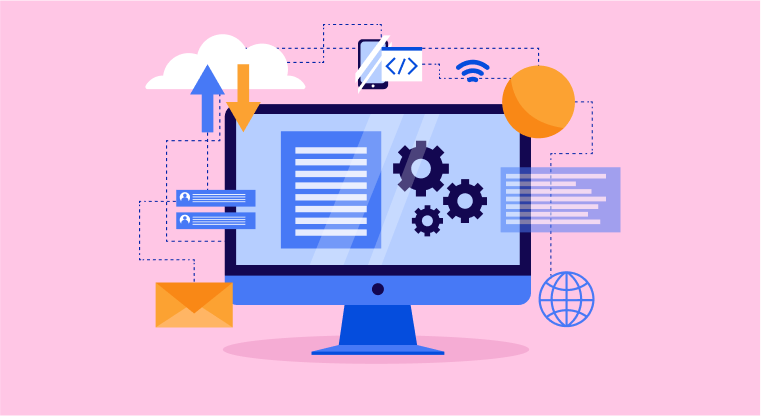 5. Weebly
Weebly is one of the most affordable options on the market. The good-looking websites you can make with Weebly offers a good value for the money. It lets you set up your web pages by utilizing drag and drop functionalities. Furthermore, the website maker has many eCommerce tools you can access after subscribing to their pricier plans. All Weebly predesigned templates are great on desktop and as responsive on mobiles. However, the blogging capabilities of Weebly websites are not as impressive as other builders on the list. Nevertheless, if you need an essential and beautiful website for your business, you should consider Weebly. Their pricing starts at $6 per month, and they offer a free plan.
6. GoDaddy
GoDaddy started as a hosting platform and is now equally popular as a website building platform. They are popular as a platform that helps you design your website within the shortest period. You can have your website running within an hour. Although the build time of GoDaddy is ultrafast, their websites come with some limitations. The limited customization makes its websites 'competent' rather than 'stunning.' The eCommerce functionalities are a bit limited if your website will be business-centric. On the other hand, if you desire a less intuitive and interactive website with excellent blogging capability, GoDaddy is unparalleled. The pricing starts from $6.99 per month.
7. Shopify
Shopify is a logical choice for businesses that need an online store or eCommerce presence. It makes it easy to list products by enabling you to build a full-service website to support your online store. In addition, Shopify offers tons of features to help you run your online presence smoothly. However, Shopify is not the simplest to use. It requires a level of technical know-how, especially if you are using any of the free templates on the platform. Also, since it is best for eCommerce websites, you might struggle to find features to produce a professional website. Finally, its pricing starts at $20.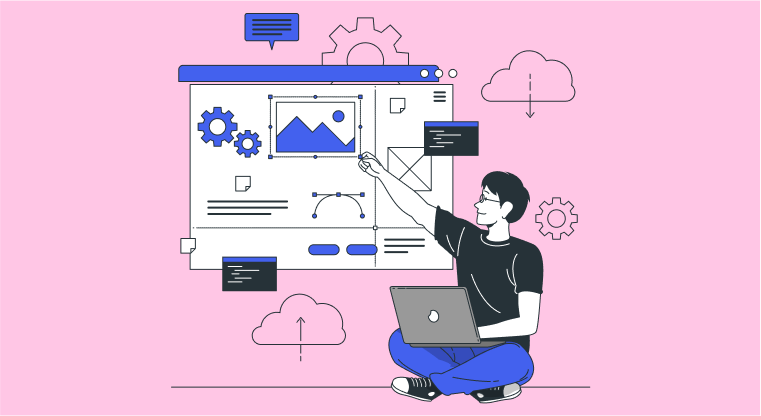 Conclusion
Your business needs a website, and we believe you can build one yourself. You do not need the service of a programmer, which comes as an advantage to you. Using the best website builder to make your website gives you control over every detail of your website. You can customize it at a moment's notice without relying on a third-party developer.
This list is not exhaustive, but it details the best website-building software on the market. So get started now with Ninjasites.
Why Choose 500apps?
#1
All-in-One Suite with more than 50 apps
#2
Everything you need today and in the future for all departments
#3
Unbelievable value - the lowest pricing you will ever find
#4
Hosted in 6 locations for compliance and blazing speeds
#5
24/5 Support - FREE chat, email and phone
#6
Uncapped features - limits you will never reach humanly
#7
Managed and maintained everyday by a dedicated team
#8
No downtime - comes with a 99.9% uptime guarantee
#9
Supports a number of international languages
#10
We've everything covered - 90k+ trust us with their business
Join the SaaS Revolution
All-in-One Suite of 50 apps

Unbelievable pricing - $14.99/user

24/5 Chat, Phone and Email Support