Business Management Software Buying Process - What to Consider?
This article gives you the essential steps to own an effective business management software that supports your business objectives effeciently.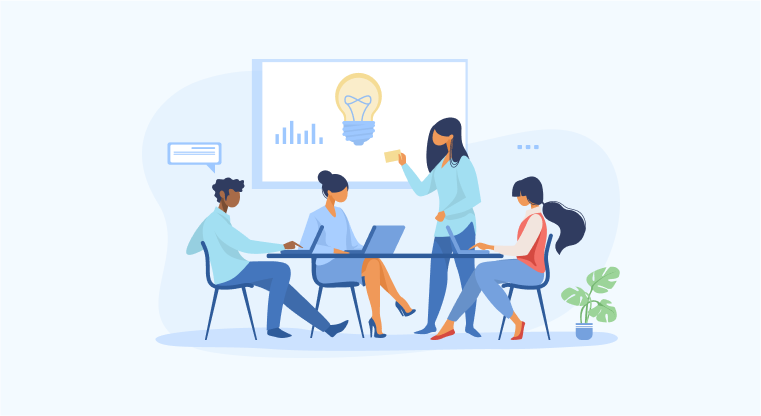 In the last decade, after the digital boom, software as a service (SaaS) has become one of the fastest-growing markets. We're not just talking about email and instant messaging here. Everything from employee engagement to charitable fundraising relies on cutting-edge tech.
Business management software is defined as an application or a set of tools that assist businesses in improving and automating their operations. The question is, how do you know which tools you actually require?
How to Choose a New Software?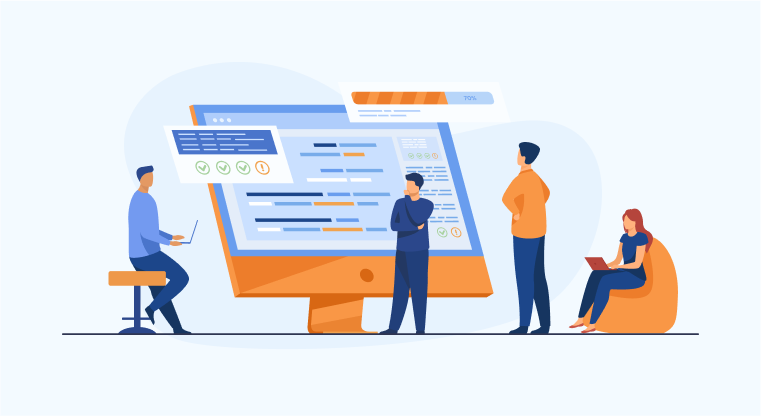 Choosing new software is a difficult task. When choosing which tools to invest in, there are many factors to consider. Making an informed and educated decision on which software to buy is crucial for your business and budget, with the average small and medium-sized businesses (SMBs) spending 10% -15% of yearly revenue on IT expenses.
As this is such a large purchase, many customers are concerned that they may choose the wrong option. It's especially difficult to know what to think about when buying software if you're new to the field. Before we get into the details, let's have a look at this quick checklist of important dos and don'ts to keep in mind as you read.
Do's and Don'ts Before Purchasing Software
Do's
Check what features are included in each price level.
Ask for a demo of your software choices.
Enquire if training and onboarding support is included.
Understand ways to cut ties with a vendor.
Don'ts
Choose the cheapest option before factoring in customer support or features.
Overlook the possibility that the management software might not meet your business requirements.
Ignore other costs involved after purchasing the software, such as ownership charges and training fees.
Feel indebted to the vendor.
Five Final Considerations Before Purchasing Business Management Software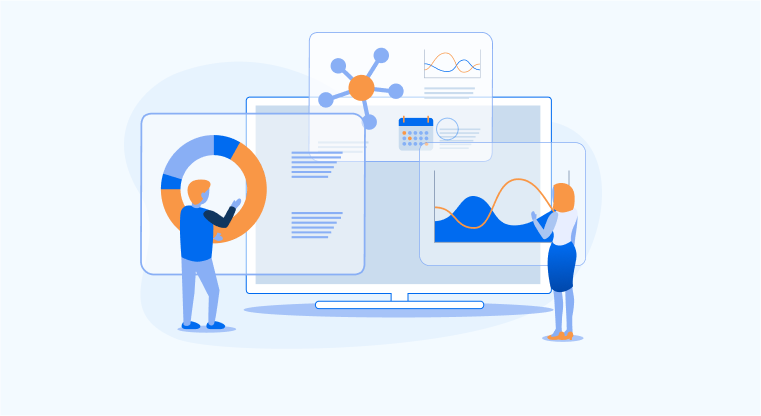 Consider the Customer Support Level You'll Need After the Purchase
Ensure the vendor provides various customer support solutions ranging from live chat to online self-service forums. It's necessary to plan for the quantity of customer service you'll require, as a nonfunctioning business management software is not only frustrating but can also lead to a huge loss in terms of time and money for your company.
Determine the Total Cost of Ownership Prior to the Purchase
The overall cost of ownership must be determined before the purchase. This comprises the cost of acquiring, implementing, and maintaining the software. Many brands provide discounts for nonprofit organizations or customers who pay annually (rather than monthly). Therefore, it is advisable to inquire about price reductions.
Budget Extra Time to Install Your New Software
Allocate time to install the software, regardless of whether it is cloud-based or on-premise. If your company has an IT staff, make sure they're involved in the installation and training conversations because you'll most likely need their help setting up the new program.
Know What to Communicate to the Vendor
It is essential to communicate your needs to the vendor before discussing pricing if you do not want to purchase the software and have regrets. However, if you do decide that the software is not working for your company, or if it turns out to be more expensive than expected, too complex to implement, or too confusing for your staff to understand, it's fine to get back to the vendor and enquire about halting their services.
Learn from Those Who Have Previously Gone Through the Software-Buying Process
You can inquire with people in your professional network about their software purchasing experiences and learn from hearing stories about what worked well (or didn't) for others, whether from coworkers at your own company, those in your industry, or acquaintances in other fields.
In addition, you can read client evaluations on sites like G2 and Capterra to assess a company's service and overall customer satisfaction. These evaluations can provide insight into frequent software difficulties, how the firm handles issues, and a high-level overview of the organization's strengths and limitations.
Steps Involved in Purchasing a Software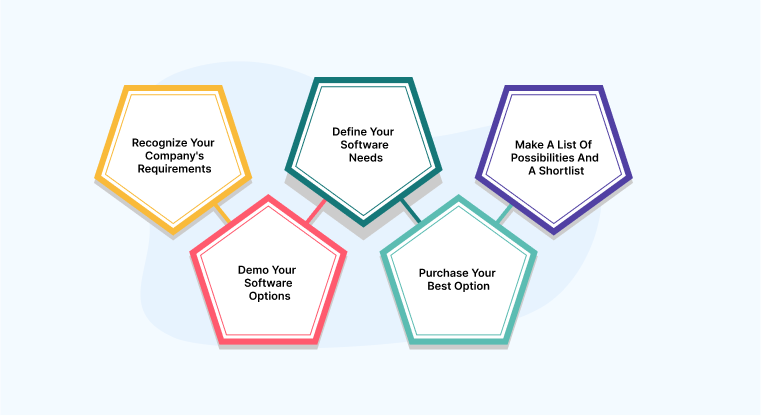 The article has discussed what you should look for and do before seeing business management software ROI. Now, let's look at the steps you should follow to purchase the software.
Recognize Your Company's Requirements
Understanding your company's demands is the most crucial stage in purchasing software. For example, you wouldn't buy an email marketing platform unless you planned to invest in email marketing in the coming fiscal year. Therefore, it is important to bring together the decision-makers and think critically about what you want to achieve with your business management software.
Define Your Software Needs
There are probably dozens, if not hundreds, of software programs meant to aid businesses. Therefore, knowing what you want to gain from the software can help you make the best decision for your company. You can do this by considering parameters like the number of users, specifications, usability, etc.
Make a List of Possibilities and a Shortlist
The next phase in your software search is to compile a comprehensive list of all the solutions that fit your requirements. If the list contains more than three to seven vendors, the selection procedure risks can become excessively long and confusing. Afterward, you can read reviews on the vendor to determine whether they provide satisfactory services. This can help you cut down the list to just a few options.
Demo Your Software Options
Test the software to ensure that it has a fast launch time and that the features provided adequately meet your needs.
Ready to try out the 500apps Infinity Suite today? Sign Up 14 Day Trail
Purchase Your Best Option
Finally, once you have finalized a software solution, you can proceed to purchase it. You can also enquire if the vendor provides training on how to use the software as it can be difficult for employees to use a business management software for the first time.
Summing It Up
By now, it is an established fact that efficient management solutions simplify your everyday business needs. In fact, a good business management software not only helps you manage your employees but also helps you optimize many of your business operations. In other words, it is integral to achieving your business goals and ensuring high productivity. Therefore, to positively impact your company's growth trajectory in the coming years, it is paramount to be mindful of the management software you plan to purchase for your business.
500apps is the best business management software on the market, providing 50+ different applications. Each of them are specially designed to help boost your company's productivity and manage your resources efficiently. Visit the 500apps website to avail these exciting features and watch your company soar to new heights.
Why Choose 500apps?
#1
All-in-One Suite with more than 50 apps
#2
Everything you need today and in the future for all departments
#3
Unbelievable value - the lowest pricing you will ever find
#4
Hosted in 6 locations for compliance and blazing speeds
#5
24/5 Support - FREE chat, email and phone
#6
Uncapped features - limits you will never reach humanly
#7
Managed and maintained everyday by a dedicated team
#8
No downtime - comes with a 99.9% uptime guarantee
#9
Supports a number of international languages
#10
We've everything covered - 90k+ trust us with their business
Join the SaaS Revolution
All-in-One Suite of 50 apps

Unbelievable pricing - $14.99/user

24/5 Chat, Phone and Email Support