10 Best Practices for Social Media Postings to Maximize Engagement
Let's look at the best practices for social media postings to maximize engagement including understanding your audience, creating compelling content, and optimizing your posts for maximum reach.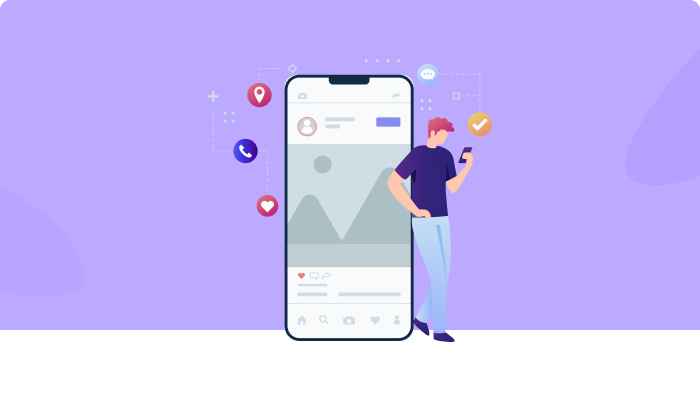 Social media is one of the most powerful tools in today's digital marketplace. It allows businesses to engage with customers, build relationships and drive sales. But to get the most out of your social media postings, you must follow some best practices. Here are 10 tips to help maximize your posts' engagement and ensure your business's success!
It can be difficult to know where to start when trying to make sure your posts reach their full potential. With so many different platforms, each with its own unique set of rules and guidelines, it can take a lot of work to keep up. That's why we've put together this guide – containing our top 10 best practices for social media postings –to help you along the way.
By following these simple steps and investing time into learning about each platform, you'll soon find yourself navigating through social media like a pro. So let's jump right in and look at our list of 10 Best Practices for Social Media Postings To Maximize Engagement – guaranteed to give your content an extra boost!
Importance of Social Media Postings
When it comes to social media, posts are essential for maximizing engagement. Posting regularly and strategically can help you grow your online presence and reach more people. Here's what you should know about crafting the perfect post to boost your page's engagement.
Timing is key when it comes to posting.
Utilize tools like Hootsuite or Buffer (or their alternatives ) to schedule posts ahead of time.
Aim to post at the optimal times for maximum exposure.
Use high-quality images instead of plain text.
Try using video or GIFs.
Posts with visuals usually get higher levels of engagement than static images alone.
Ensuring all posts have a compelling copy is also important for increasing engagement levels. Writing captivating descriptions highlighting why someone would be interested in clicking through is key – try incorporating questions into the caption as well, which tends to elicit more comments from followers who want their voice heard too!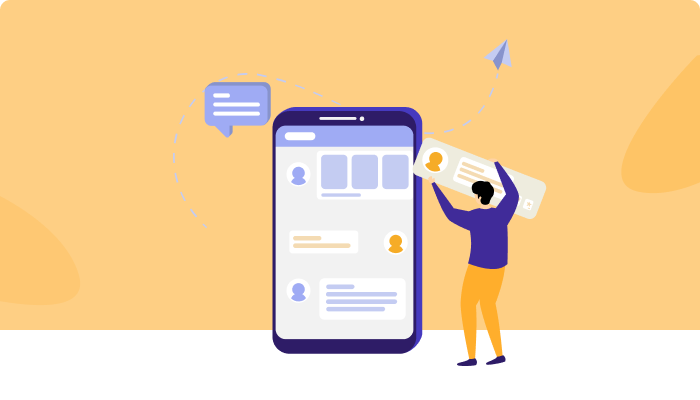 10 Best Practices For Social Media Postings
Posting on social media can be a great way to maximize engagement with your audience. But what are the best practices for creating posts that will really make an impact? Here are 10 tips for crafting engaging content and getting the most out of your social media postings.
1. Knowing Your Target Market
When posting on social media, knowing your target audience is key. To maximize engagement, it's important to consider who you're trying to reach and tailor the content accordingly. This can be done through research and analytics tools such as HipSocial.
HipSocial provides powerful insights into an account's followers so that posts can be optimized to resonate with them better. It helps users identify trends in their follower demographics and determine when certain types of content perform best. With this information, one can craft messages tailored to their specific audience, helping increase engagement levels significantly.
In addition, understanding the needs and wants of a target market allows marketers to create personalized content that resonates deeply with people – something they will appreciate and respond positively to. By taking these steps, businesses can create meaningful connections with their customers, leading to increased loyalty over time.
2. Incorporating Visuals
Regarding social media postings, visuals can be a powerful tool for engagement. In today's digital age, people are attracted to visuals more than texts when scrolling through their news feeds. Images and videos have the potential to catch viewers' attention quickly, allowing them to connect with your brand or message even if they only spend a few seconds on your post. Incorporating visuals into your social media posts is an effective way of maximizing engagement.
There are many ways you can use visuals to generate interest from your target market. You could use graphics that illustrate key points from your post, add photos of products and services you offer, create infographics that explain complex topics easily or feature customer testimonials with images or video clips. Providing visual content related to what you're posting about will make it easier for users to understand and engage with your content.
Using HIP Social's drag-and-drop builder feature makes incorporating visuals into your social media posts simpler and faster than ever before! Uploading custom graphics directly onto the platform ensures that all images remain consistent within each post to avoid confusing viewers - which is important in maintaining brand recognition across multiple platforms! Plus, previewing how each post looks once published helps identify any areas where further optimization may be necessary before be shared with its intended audience.
3. Optimal Posting Schedule
When it comes to social media engagement, having an optimal posting schedule is key. This means understanding when your target audience is online and how often you should post content without bombarding their feeds. While there's no one-size-fits-all approach for everyone, using tools such as Hootsuite and HipSocial can help inform the best times to post on different platforms for maximum reach and engagement.
Good visuals are just as important when crafting social media posts. Studies have shown that people remember visuals more than words, so including a high-quality image or video along with each post will make them stand out from other users' feeds and grab potential followers' attention much quicker. It's also beneficial to create custom graphics and illustrations if possible these tend to be even more eye-catching than stock images!
Striking the right balance between quantity and quality of postings while taking into account both ideal timing and visuals can be daunting at first - however, by leveraging some of the available tools like Hootsuite and HipSocial, you'll be able to get better results in terms of engagements with your social media posts over time.
4. Crafting Captions & Descriptions
When crafting captions and descriptions for social media posts, the goal should be to maximize engagement. This can include enticing captions that will catch a viewer's attention and make them want to learn more, as well as detailed descriptions that provide further context about what is being shared.
One great tip when creating these kinds of postings is to keep in mind who your audience is and tailor your content accordingly. For example, if you want to grow an organic following with HipSocial, use hashtags related to your business or topic so people searching for related topics can find it easily. Doing this consistently over time will help spread awareness of your brand or message even further.
Using photos and videos also helps draw attention to posts since visuals naturally attract viewers better than text alone does. Furthermore, adding stories around the post, such as personal anecdotes or case studies from customers, can provide much-needed context for potential followers, which could lead to increased engagement down the line.
5. Replying to Feedback
When it comes to social media postings, replying to feedback is just as important as crafting captions and descriptions. It serves two primary purposes: showing appreciation for the response and encouraging further engagement from viewers. With a few simple steps, you can maximize your replies and make sure they're engaging with your content in an effective way.
Using tools like HipSocial can help streamline the process of responding to feedback on all your posts. This platform allows you to quickly respond by easily creating personalised templates with emojis or GIFs. You can also use it to target specific followers so their comments don't go unnoticed. By customizing responses and getting creative with reply strategies, you'll be able to keep people engaged for longer periods of time.
Successful replies should always acknowledge the commenter's opinion and show that their thoughts have been heard. Add value by providing helpful links or resources related to the topic being discussed - this will demonstrate that you're invested in the conversation and want to offer something of substance back. These extra measures are essential for successfully increasing engagement on social media channels!
6. Holding Contests & Offers
Regarding social media, holding contests and offering prizes can be an effective way to maximize engagement. Contests are great for getting people involved in the conversation and encouraging them to interact with your page or profile. Offering discounts or freebies is also a great way to incentivize users to engage with you on social media platforms like HipSocial.
Contest ideas could include photo caption competitions, creative challenges, trivia quizzes, polls, surveys and more. The key is to make sure that the rules of the contest are clearly explained, so everyone knows what they need to do to participate. Also, keep in mind that some countries may have restrictions when running online contests, so research local laws before launching any campaigns.
The same applies to offers, coupons, discounts, and other incentives should all be explained clearly so there's no confusion about how someone can take advantage of them. Offers work best when they're simple and easy to understand; this will help ensure maximum participation from potential customers who find out about the offer through social media channels such as HipSocial.
7. Cross-Marketing
Cross-marketing is an excellent way to maximize engagement on social media. It involves leveraging other channels and networks for promotion, such as content websites or influencers. This type of marketing can bring more visibility to your brand, reaching people who are already interested in what you have to offer.
At the same time, it's important to ensure that any cross-marketing efforts are coordinated with those of your own organization. For example, if you're promoting a contest through another website, make sure that the entry form links back to your website and properly captures contact information so you can follow up with entrants later.
When done right, cross-marketing can be incredibly effective at boosting engagement levels across all platforms, including HIPSocial! With this platform's extensive suite of tools for advertising and distributing content over multiple sites simultaneously, you'll be able to get the word out about your offers and competitions quickly and efficiently.
8. Analyzing & Enhancing
Analyzing and enhancing social media postings is key for maximizing engagement. It's important to keep track of how posts perform and adjust as needed. This means understanding what type of content resonates with your audience, which times and days they're most active on different platforms and the messages that lead to conversions or other desired outcomes.
Fortunately, plenty of tools are available to help make analyzing and optimizing easier, such as HipSocial. This platform combines all relevant data in one place so you can quickly identify trends across channels and gain insights into what works best for your business goals. Plus, it offers powerful analytics features like heatmaps and dashboards that allow you to drill down into individual posts for detailed analysis. Additionally, its automation capabilities let you schedule posts ahead of time so you don't have to worry about manually creating them each day or week.
Using these analytical tools will better understand your followers' preferences while enabling more efficient optimization strategies—ultimately leading to increased engagement with your brand through higher-quality content posted at optimal times.
9. Staying Current With Trends
Staying current with trends is essential for social media postings to maximize engagement. It's important to keep up with the latest developments in content, topics and technologies related to your industry so that you can deliver relevant information that resonates with your target audience. Using a tool like HipSocial helps make this task easier by providing insights into what's trending across different platforms, which businesses are leading conversations in selected topics, and more.
When it comes to creating engaging posts on social media, understanding the types of content that will resonate best with users can be challenging. Knowing which hashtags will get traction or how often to post can also be difficult to figure out without data-driven insights from a platform such as HipSocial. With its AI-powered analytics engine, the platform provides valuable suggestions about when and what type of content should be posted for maximum reach within specific communities and networks.
Using these metrics ensures that business owners have the edge over their competitors when it comes to staying current with trends on social media. By leveraging data points from HipSocial, companies can craft well-informed strategies for creating highly targeted campaigns focused on optimizing user engagement rates. Ultimately, this leads to increased online visibility and better growth opportunities in today's digital landscape.
10. Continuous Improvement
Continuous improvement is a key factor in maximizing engagement on social media posts. Incorporating the latest tools and techniques into your strategy can help you stay ahead of the competition, while also engaging with your audience more effectively. At HipSocial, we understand that staying up-to-date with trends isn't always easy. That's why we offer comprehensive solutions to boost brand visibility and improve reach across various platforms. With our expertise and innovative approach to social media marketing, businesses can build an engaged following quickly and easily.
Our team will work closely with you to create dynamic content designed for maximum impact and ensure that it reaches all relevant audiences. We also use analytics to track performance levels over time, giving you insight into what works best for your specific needs. This allows us to continually refine your campaigns so you get better results each time!
With HipSocial's help, businesses have access to powerful insights which enable them to make data-driven decisions about their future strategies for boosting engagement on social media. Our services are tailored according to individual requirements, ensuring companies achieve the highest ROI from their marketing efforts.
Get started with the leading Social Media Management Tool today! Sign Up 14 Day Trial
Conclusion
Social media has become essential for businesses to engage with their customers, build a community of loyal followers, and increase brand awareness. Posting regularly on social media platforms is key to maximizing engagement; however, it's not enough just to post content - you need to be strategic about what kinds of posts you make in order to get the most out of your efforts. By following the 10 best practices outlined in this article, businesses can create highly engaging posts that draw attention and generate interest from potential customers.
These best practices include knowing your target market, incorporating visuals into your postings, and having an optimal posting schedule and cross-marketing strategies. Additionally, analyzing results and enhancing posts accordingly helps ensure that each post is as effective as possible. Staying current with trends also plays an important role in keeping up with customer preferences and staying ahead of the competition. Finally, by continually striving for improvement through trial and error, companies can fine-tune their strategy until they get maximum engagement from their audience.
By making use of these 10 best practices for social media postings, companies will be able to create content that resonates with their target market while increasing visibility and building relationships within their communities. With the right approach, businesses can successfully maximize their return on investment when it comes to leveraging the power of social media!
Why Choose 500apps?
#1
All-in-One Suite with more than 50 apps
#2
Everything you need today and in the future for all departments
#3
Unbelievable value - the lowest pricing you will ever find
#4
Hosted in 6 locations for compliance and blazing speeds
#5
24/5 Support - FREE chat, email and phone
#6
Uncapped features - limits you will never reach humanly
#7
Managed and maintained everyday by a dedicated team
#8
No downtime - comes with a 99.9% uptime guarantee
#9
Supports a number of international languages
#10
We've everything covered - 90k+ trust us with their business
Join the SaaS Revolution
All-in-One Suite of 50 apps

Unbelievable pricing - $14.99/user

24/5 Chat, Phone and Email Support