11 Best Marketing Automation Tools to Be Considered in 2023
In today's competitive world, the key to success lies in reaching out to your target audience and getting them interested in what you offer. As a business owner or marketer, you must stay up-to-date with the latest trends and technologies when it comes to effective marketing strategies. One such technology is marketing automation tools which can help businesses reach their goals faster and more effectively than ever before.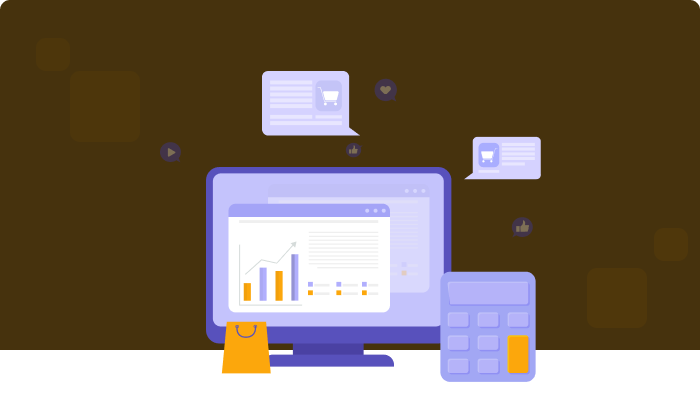 This article will look at some of the best marketing automation tools available for businesses in 2023. From email campaigns to customer relationship management (CRM) software, these solutions are designed to streamline workflows and increase efficiency while providing valuable insights into customer behaviour. We'll look at each tool's features, pricing structure, user interface design, and how they stack up against competitors.
Pros of Marketing Automation Tools
Marketing automation is invaluable for businesses looking to maximize their efficiency and reach. It streamlines tedious tasks like email campaigns, allowing marketers to focus on other business areas. With ZapUp's marketing automation solution, businesses can easily automate processes like customer segmentation, personalization, and more - ultimately freeing up time so they can pursue higher-level initiatives.
Ability to scale with changing needs.
Tweak existing processes or put new ones in place quickly and efficiently.
Application integration capabilities to connect various apps into one unified system.
Reduction of manual labour while automating complex processes across all departments.
ZapUp also provides powerful analytics tools allowing users to track performance metrics from within the dashboard. This helps them view data points related to leads generated, sales conversions, customer engagement rates, etc., enabling them to optimize their strategies for maximum impact and ROI.
Cons of Marketing Automation Tools
Unfortunately, when it comes to marketing automation tools, there are some cons as well. These can vary from application integration issues with existing software to the cost of using certain features in a platform or service.
Integrating current applications and systems into a new marketing automation platform is difficult, time-consuming and often requires specialist technical help, leading to high implementation costs.
Not all platforms offer full compatibility across every system, leading to delays and disruption to business processes.
Advanced features such as artificial intelligence-driven content personalization or multi-channel campaigns might be too expensive for small businesses on tight budgets.
It pays to shop around before committing to one provider, so you get the most bang for your buck.
TIP: Before selecting any marketing automation tool, research to ensure they support the applications you need and compare prices against different providers – it could save you money in the long run!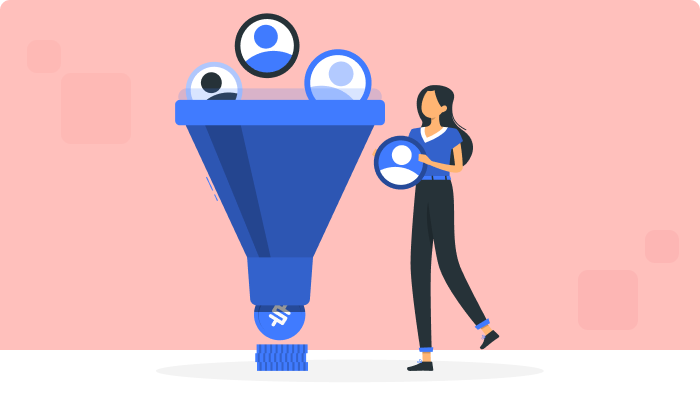 Selecting an Appropriate Marketing Automation Tool for Your Business
Choosing the right marketing automation tool for your business can be daunting. With so many available options, it is important to consider what features best suit your needs. Fortunately, Zapier offers an ideal solution with its app integration capabilities and comprehensive marketing automation solutions.
To begin selecting the appropriate tool for your business, here are three key points to consider:
What type of functionality do you need? Do you require automated emails or customer segmentation? Different tools provide different services, and it's important to understand which ones fit your strategy.
Does the platform offer two-way communication? Automated messaging platforms allow customers to respond directly from within the message itself. This feature helps keep conversations going without having to switch between applications.
How well does ZapUp integrate with other apps? ZapUp allows users to connect multiple systems via one central interface, enabling them to move data around quickly and easily, which is essential in today's digital age!
Ultimately, when choosing a marketing automation tool for your business, it's important to think about how much time and effort is required upfront and on an ongoing basis. By researching each product thoroughly and considering its features in accordance with your specific requirements, you can select the most suitable option for powering up your organization's marketing efforts.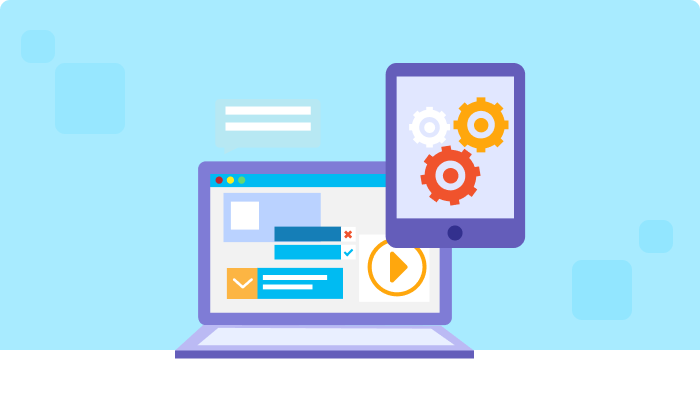 11 Best Marketing Automation Tools in 2023
When it comes to selecting the best marketing automation tool for your business, there are a lot of options available in 2023. Knowing which one is suitable can take time and effort. We've compiled 11 of the top tools to consider this year.
HubSpot
When it comes to marketing automation, HubSpot is an incredibly powerful tool that continues to grow in popularity. It offers a variety of features which make automating your marketing efforts easier than ever before. From automated emails and social media posts to lead scoring, Hubspot provides marketers with the essential tools they need to succeed.
Hubspot's intuitive user interface makes it easy for novices to navigate its features. With drag-and-drop functionality and easy customization options, anyone can create effective campaigns without needing any coding knowledge. Additionally, users are able to access detailed analytics so they can analyze their results and adjust their content accordingly.
Marketo
Marketo, a leader in the marketing automation space, is an ideal solution to consider for your needs. Its easy-to-use interface enables users to create campaigns and track their success with insights quickly.
It also offers integrations with other popular applications such as Salesforce, Google Ads, Facebook Ads and LinkedIn Ads, which help maximize efficiency by streamlining workflows. Plus, Marketo's customer service team provides great support when setting up or troubleshooting any issues you might have.
Pardot
Pardot is an intuitive marketing automation tool designed to help organizations establish and maintain customer relationships. It allows users to create targeted campaigns, track ROI, and optimize content performance across channels. Additionally, Pardot offers a comprehensive suite of features, including lead nurturing, email segmentation, data analysis, and more.
For those looking for deeper insights into their marketing efforts, Pardot's powerful analytics provide real-time visibility into customer engagement. With its advanced reporting capabilities, users can see which channels are driving conversions or identify areas that need improvement.
Infusionsoft
Infusionsoft is a powerful marketing automation tool that's been providing effective solutions to businesses since 2011. It offers an array of comprehensive features and services that are tailored for small-to-medium-sized businesses. With Infusionsoft, companies can easily manage their customer data, create campaigns and track results in real-time.
What sets Infusionsoft apart from other tools is its ability to help users engage with customers on multiple channels, such as email, social media, text messages and web pages all from one platform. This makes staying connected with your audience simple and efficient. The platform also offers advanced segmentation options, enabling you to customize campaigns for specific audiences.
ActiveCampaign
ActiveCampaign is a powerful marketing automation tool that helps businesses automate their sales and marketing processes. It's been around since 2003, so it has years of experience when it comes to providing quality services. ActiveCampaign offers various features such as email automation, lead scoring, segmentation, split testing and more. With its intuitive interface, users can easily create automated workflows for their campaigns with minimal effort. Plus, the platform integrates with many popular applications like Shopify and Zapier.
When considering which marketing automation tools are best for 2023, one should certainly consider ActiveCampaign due to its comprehensive features. Its drag-and-drop builder makes creating complex automation simple and straightforward. Additionally, it offers advanced analytics capabilities to help businesses analyze data from multiple sources to gain insights on customer behaviour and interests. This allows marketers to optimize their campaigns based on real-time information and make better decisions about targeting customers going forward.
Sendinblue
Sendinblue is an all-in-one marketing automation tool that offers email, SMS and chat campaigns. It's designed to help businesses increase customer engagement by providing customers with a personalized experience across all channels. With Sendinblue's easy-to-use drag-and-drop editor, users can create engaging emails in no time.
The platform provides powerful tools to improve the effectiveness of your campaigns, such as automated segmentation and tagging capabilities. This allows you to easily target the right people with messages tailored to their needs or interests. It also helps you optimize your campaigns through its A/B testing feature, which makes changes based on user feedback.
Mailchimp
Mailchimp is one of the leading marketing automation tools that businesses should consider in 2023. It's a comprehensive platform with features ranging from email creation and delivery to list management and analytics. What sets Mailchimp apart from other tools is its intuitive user interface, which makes it easy for users to create automated campaigns quickly and accurately.
The software also offers integrations with popular third-party applications like Shopify or WooCommerce, allowing users to connect their online stores directly with their Mailchimp account. Additionally, dozens of built-in templates are available for creating beautiful emails without needing code knowledge. With these ready-made templates, users can quickly design visually appealing newsletters and promotions within minutes.
GetResponse
When it comes to marketing automation tools, GetResponse is often a recommended option. It's easy-to-use features make it an ideal choice for businesses of any size looking for automated email campaigns and landing pages. Its intuitive interface makes it simple to manage your contacts, emails, and other important resources in one place.
GetResponse also offers advanced tracking capabilities that let you monitor the performance of each campaign. You can easily track open rates, click-through rates, delivery times and more. This gives marketers great insight into how their campaigns perform so they can adjust them accordingly. Additionally, with over 500 customizable templates available, creating engaging content has never been easier or faster.
Autopilot
Autopilot is a powerful, cloud-based marketing automation tool that can help you reach and target your market more effectively. It has a range of features designed to make it easy for businesses to measure, track and monitor their campaigns at scale. With its intuitive drag & drop interface, Autopilot enables users to quickly create personalized journeys with multiple stages and decisions to move prospects through the funnel faster.
Using Autopilot's segmentation tools, marketers can identify which customers have already responded positively or negatively to an offer and adjust their outreach accordingly. Additionally, marketers can use A/B testing to optimize campaign performance by comparing different email versions.
TIP: Visualize how using Autopilot could save you precious time while giving you greater insights into what strategies work best for your business, both now and in the future!
Klaviyo
Klaviyo is a powerful marketing automation tool that can create and send personalized emails, manage SMS campaigns, build automated customer journeys, and track performance. It stands out from other tools due to its advanced segmentation capabilities, allowing users to target specific audiences with relevant offers. Klaviyo provides an easy-to-use drag-and-drop editor for quickly and easily creating visually stunning emails.
Klaviyo also has many features designed specifically for e-commerce businesses - it allows them to automatically connect their store data, like purchase histories or abandoned carts, to their email list. This helps marketers gain deep insights into their customers' behaviour and leverage this information more effectively, such as customizing product recommendations based on past purchases or offering discounts if someone hasn't been active recently.
ZapUp
ZapUp is an automated marketing tool that can help businesses save time and money. It allows them to create, monitor and optimize their campaigns effortlessly. With ZapUp, marketers can take advantage of features like AI-driven automation, segmentation tools, email triggers, analytics dashboard and more.
The user interface provided by ZapUp is intuitive and easy to use; it simplifies many tasks for marketers. Additionally, the platform's advanced reporting capabilities allow users to gain deep insights into their campaigns' performance to make informed decisions quickly. One of the best parts about this tool is its affordability, even small companies with limited budgets can access it without breaking the bank. Here are some of the features that make it stand out:
Comprehensive reporting capabilities: Providing detailed insight into campaign performance.
Streamlined segmentation process: Allowing you to target relevant segments easily.
Powerful personalization tools: Ensuring each message is delivered at the right time and place.
Automated A/B testing feature: Enabling optimization of messages.
Integration across platforms: Making it simple to use data from different systems.
Overall, ZapUp offers a comprehensive suite of marketing automation solutions ideal for 2023's digital landscape. Its powerful features enable businesses to increase engagement rates while reducing operational costs significantly – making it a smart choice for any organization looking to maximize ROI in today's competitive market.
Get started with the leading Marketing Automation today! Sign Up 14 Day Trial
Conclusion
In conclusion, marketing automation tools are essential to any successful business. They can help you save time and money while increasing customer engagement, sales, and ROI. It is important to choose a tool that best meets your needs and fits in with the rest of your digital strategy.
The 11 best marketing automation tools to be considered in 2023 include Hubspot, GetResponse, Autopilot, Klaviyo and ZapUp. Each platform offers unique features that should be considered when choosing the right tool for your business. Before making a decision, it is essential to understand what each platform has to offer and its pros and cons to make an informed choice.
Why Choose 500apps?
#1
All-in-One Suite with more than 50 apps
#2
Everything you need today and in the future for all departments
#3
Unbelievable value - the lowest pricing you will ever find
#4
Hosted in 6 locations for compliance and blazing speeds
#5
24/5 Support - FREE chat, email and phone
#6
Uncapped features - limits you will never reach humanly
#7
Managed and maintained everyday by a dedicated team
#8
No downtime - comes with a 99.9% uptime guarantee
#9
Supports a number of international languages
#10
We've everything covered - 90k+ trust us with their business
Join the SaaS Revolution
All-in-One Suite of 50 apps

Unbelievable pricing - $14.99/user

24/5 Chat, Phone and Email Support