9 Best Hiring Tools for Streamlining Your Recruitment Process
Human resources are the backbone of any successful business. With so many new recruitment tools on the market, it is difficult to figure out which ones are right for you. Look no further if you're looking for the best hiring tools to streamline your recruitment process.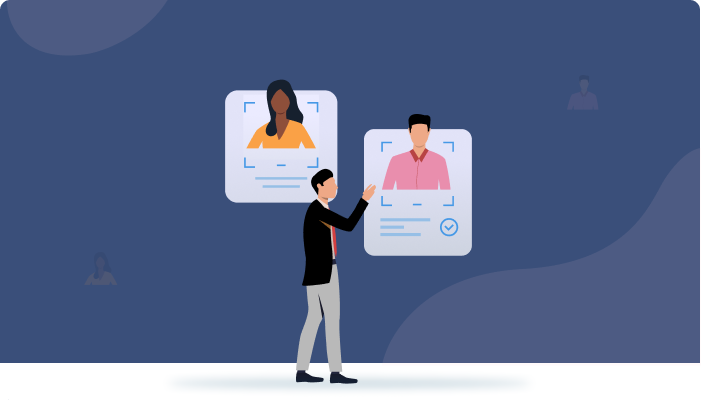 This blog post will explore 9 of the best hiring tools available, from AI-powered hiring solutions to recruitment software and hiring apps. We'll discuss the pros and cons of each tool, so you can make an informed decision on what's right for your business. Whether you are a small business owner, a large corporation, or a recruiter, you can find the perfect hiring platform to meet your needs.
Benefits of Utilizing Hiring Tools
Utilizing hiring tools can provide numerous benefits for streamlining the recruitment process. These tools can help employers and recruiters save time and money when searching for the right candidate for the job. Hiring tools can provide a more accurate and efficient way to track and manage the recruitment process. On top of this, they can help with the selection process by providing a wide range of data and analytics to help employers find the best candidate for the job. Additionally, hiring tools can help to ensure compliance with HR regulations and reduce hiring bias, ensuring that the recruitment process is fair and unbiased. Utilizing hiring tools can provide employers with a cost-effective and efficient method of finding the right candidate for the job.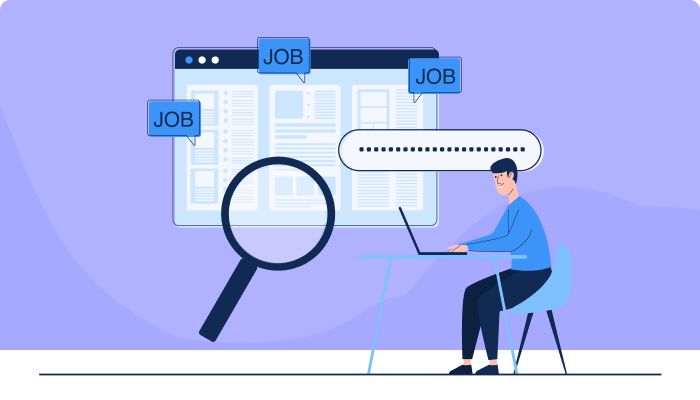 How to Choose the Right Hiring Tools
Choosing the right hiring tools for your company can be a challenge. To make the selection process easier, consider the following tips:
1. Start by defining your company's hiring needs. What type of roles are you looking to fill? How many people will you be hiring?
2. Research potential hiring tools and compare their features and pricing. Select the ones that best meet your requirements.
3. Choose tools that are user-friendly and easy to implement. Make sure you understand how they work and how they can help you streamline the recruitment process.
4. Test out the tools and see how they work with your recruitment process. Also, read online reviews to get an idea of how they are working for others.
5. Choose the tools that give you the most value for your money and help you maximize your recruitment efforts
9 Best Hiring Tools for Streamlining Your Recruitment Process
Finding the right people for your organization can be time-consuming and daunting. Fortunately, there is now a multitude of hiring tools available that can streamline the recruitment process. From applicant tracking systems to videoconferencing software, here are 9 of the best hiring tools to help you find, assess and hire the best talent:
Recruitee
Recruitee is a powerful cloud-based hiring tool that helps businesses streamline their recruitment processes. With Recruitee, recruiters can easily source, track and manage candidates and create custom workflows and reports. It also provides real-time insights into recruitment, enabling recruiters to make data-driven decisions. Furthermore, Recruitee offers a range of features such as job board integrations, candidate outreach, and AI-powered candidate scoring. With Recruitee, businesses can simplify their recruitment process and save time, money, and resources.
Zoho Recruit
Zoho Recruit is an effective and user-friendly recruitment software with features such as candidate tracking, job postings, applicant tracking, resume parsing, and reporting. It enables teams to manage their hiring pipeline from a unified platform to increase efficiency and productivity. Zoho Recruit also offers analytics to provide insights into the recruitment process and candidates. It also has a social media integration to recruit talent from the right sources. Zoho Recruit is scalable and customizable, allowing organizations to tailor it to their needs. Additionally, its reporting capabilities and integration with over 40 applicant tracking systems make it an ideal choice when streamlining the recruitment process.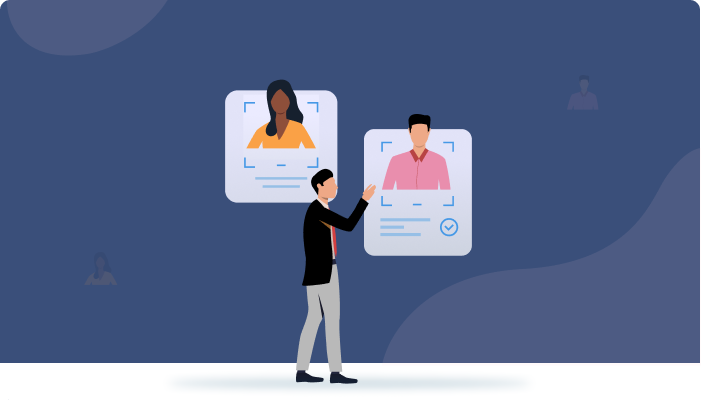 Workable
Workable is one of the leading hiring tools for streamlining your recruitment process. Its efficient and intuitive platform allows recruiters to post job postings, track applications, and identify the best candidates quickly and easily. Additionally, it offers automated interview scheduling, customizable job postings, recruitment metrics, and team collaboration features. With its powerful reporting and analytics, Workable helps recruiters make data-driven decisions throughout the hiring process. Whether you're a small business or a large corporation, Workable can help you hire the best talent for your company.
Breezy HR
Breezy HR is one of the best hiring tools for streamlining your recruitment process. This software allows you to create detailed job postings, post them to job boards, source and engage with candidates, and make more efficient hiring decisions. It also allows you to track and manage your candidate pipeline. With its sophisticated analytics and intuitive dashboard, you can easily stay up-to-date with your recruitment efforts. Breezy HR can help you quickly find and hire the best talent for your business. It is also highly cost-effective and easy to use, making it a great choice for any recruitment process.
Jobvite
Jobvite is a comprehensive recruiting software that helps businesses attract, evaluate and hire the best talent. It has a suite of tools to simplify recruitment processes, including automated job postings, job search, and applicant tracking. Jobvite's intuitive interface allows employers to quickly post job openings, track applicant progress, and communicate with potential hires. It also provides real-time analytics to help employers make informed recruitment decisions. With Jobvite, businesses can maximize their recruitment efforts and hire the best talent for their organization.
JobScore
JobScore is one of the best hiring tools for streamlining your recruitment process. It is a cloud-based applicant tracking system and recruiting software designed to help small to medium-sized businesses manage their recruiting needs. With JobScore, you can easily manage job postings, resumes, and track candidates throughout the recruitment process. It also has powerful features like automated emails, reporting, and analytics to help you monitor your recruitment efforts. JobScore can be easily customized, enabling you to tailor it to your specific recruiting needs. Additionally, it is user-friendly and easy to use, allowing you to quickly and efficiently manage your recruitment process.
ICIMS
ICIMS is a top-rated recruitment software that helps businesses find and hire the best candidates for their organizations. It's an end-to-end recruitment solution that streamlines the entire recruitment process. With ICIMS, employers can create job postings, source and screen potential candidates, build talent pipelines, and track applicants. Its powerful analytics and reporting tools also give employers insights into their recruitment process and performance. ICIMS is used by some of the world's largest companies, making it a great choice for businesses of all sizes.
Lever
The Lever is a highly intuitive applicant tracking and recruitment system that simplifies the recruiting process. It offers easy-to-use tools to streamline your recruitment process so you can quickly find and hire the best talent for your business. The Lever lets you create custom job postings, post to multiple job boards, and track applicants with detailed reports. It also provides a powerful suite of collaboration tools for teams to collaborate on the hiring process. By automating the recruitment process and providing powerful analytics, Lever enables you to find the right talent for your business efficiently.
NinjaInterview
NinjaInterview is a game-changing hiring tool that is revolutionizing the recruitment process. It is an advanced video interviewing platform that streamlines the hiring process, allowing recruiters to quickly and easily assess the skills and aptitude of job applicants. NinjaInterview enables recruiters to conduct one-way and live video interviews and allows users to create custom interview guides and use pre-existing questions. This streamlined process helps recruiters find the best candidates faster, saving time and resources. With NinjaInterview, recruiters can quickly and easily evaluate job applicants remotely, giving them the ability to make informed hiring decisions.
NinjaInterview is a powerful assessment tool that can streamline and optimize your recruitment process.
Reduce hiring time by 50% with virtual one-way video interviews.
Grade and shortlist candidates with automated assessments to speed up the screening and hiring process.
Use the built-in coding assessments for popular languages like Python, Java, JavaScript, .NET and 60 other languages.
Get unlimited responses to assess candidates for multiple job profiles collectively.
Integrate with your Applicant Tracking System (ATS) or use the built-in RecruitHire.
NinjaInterview is part of the 500apps Infinity suite, which includes over 50 apps designed to help growing businesses thrive. At just $14.99 per month, it's an affordable and effective way to take your recruitment process to the next level. With the help of NinjaInterview, you'll be able to make hiring decisions more quickly and easily without any bias.
Get started with the leading Hiring Tools today! Sign Up 14 Day Trial
Conclusion
In conclusion, the right recruitment tools can make hiring more efficient and effective. The nine best hiring tools provide comprehensive solutions to streamline recruitment, including AI-powered hiring tools, recruitment solutions, software recruitment tools, hiring apps and platforms. With the right tools at your disposal, you can reduce your recruitment costs and significantly improve the quality of your hires.
Why Choose 500apps?
#1
All-in-One Suite with more than 50 apps
#2
Everything you need today and in the future for all departments
#3
Unbelievable value - the lowest pricing you will ever find
#4
Hosted in 6 locations for compliance and blazing speeds
#5
24/5 Support - FREE chat, email and phone
#6
Uncapped features - limits you will never reach humanly
#7
Managed and maintained everyday by a dedicated team
#8
No downtime - comes with a 99.9% uptime guarantee
#9
Supports a number of international languages
#10
We've everything covered - 90k+ trust us with their business
Join the SaaS Revolution
All-in-One Suite of 50 apps

Unbelievable pricing - $14.99/user

24/5 Chat, Phone and Email Support