11 Ways To Improve Your Hiring Process With Applicant Software
Hiring the right employees can be a difficult and time-consuming process. However, with advances in applicant software, you can have an effective hiring process that will get you the best people for your open positions. This article will explore 11 ways to improve your hiring process using applicant software.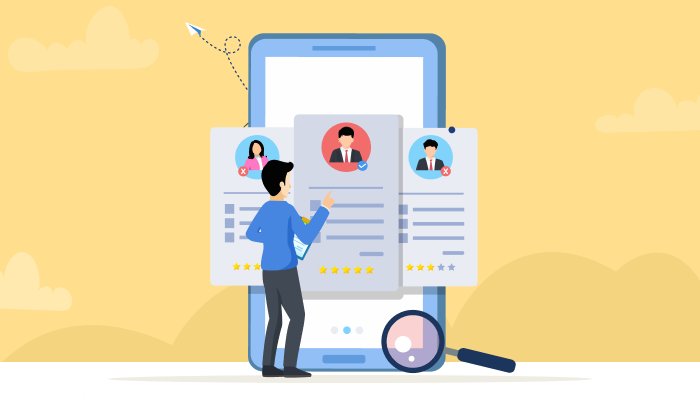 Applicant software is designed to streamline the recruitment process from start to finish by automating many of the steps involved. It can save you both time and money while still allowing you to find highly qualified applicants. By utilizing these tools correctly, employers can gain insight into their candidates' skillset before even bringing them on board.
What Is Applicant Software, and How Does It Work?
Applicant software, also known as an ATS (applicant tracking system) or recruitment software, is an online tool used to streamline the hiring process. It helps recruiters manage and organize all aspects of their recruiting workflow, from job postings and applicant resumes to interviews and offers. The software can be easily integrated with other HR systems like payroll and benefits.
This type of technology simplifies tasks such as sorting through applications, scheduling interviews, conducting background checks, contacting references, and sending automated emails. Utilizing applicant software enables employers to quickly identify qualified candidates by searching for keywords related to the position in question. Additionally, it provides powerful analytics that helps employers assess current trends in the job market as well as make informed decisions about who they should hire.
By optimizing their recruitment processes with applicant software, companies are able to save time and resources while ensuring they're bringing on the best possible talent. This kind of technology improves overall efficiency and accuracy when making important staffing decisions.
The Benefits of Using Applicant Software for Your Hiring Process
Applicant software is an increasingly popular tool for streamlining the recruitment and hiring process. Recruit hire applicant tracking systems to offer a range of benefits to companies looking to improve their hiring processes, from organizing data more efficiently to finding qualified job candidates quickly and cost-effectively.
1. Automates mundane tasks, freeing up time for employers.
2. Easily tracks applicants' progress through the entire recruitment journey.
3. Sources potential hires from multiple sources in one place.
4. Identifies gaps between current roles and desired qualifications.
5. Increases efficiency and accuracy during the recruitment process.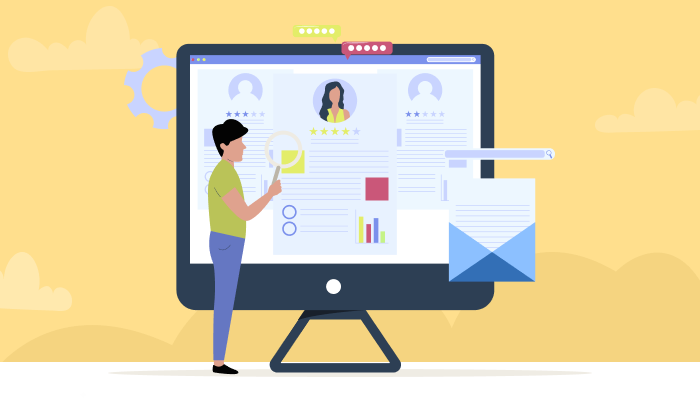 11 Ways to Improve Your Hiring Process with Applicant Software
Using the best applicant software can significantly improve your hiring process. Recruithire is one of the most popular options, allowing employers to easily manage and streamline their recruitment efforts. Here are 11 ways you can make use of this powerful tool to get the best out of your recruitment process:
Automate Resume Screening
Automating resume screening with applicant software can make your hiring process more efficient and effective. Recruithire allows employers to quickly review resumes and search through thousands of applications without spending countless hours manually reviewing each one. Here are a few ways it helps you streamline the recruitment process:
Automated searches allow you to find candidates matching specific skills or experience requirements easily.
It saves time by automatically rejecting applicants who need to meet pre-defined criteria.
You can compare multiple applicants side-by-side and see how they stack up against each other.
Using applicant software makes the recruitment process faster and ensures you're getting the most qualified candidate for the job. Additionally, recruiters have access to detailed reports that provide insights into their hiring decisions and help them identify top-performing talent in their pool of applicants. This way, they can focus on those who will truly make an impact on their organization.
Streamline Communication
Streamlining communication with applicant software is one of the best ways to improve your hiring process. With a streamlined system, you can reduce time spent on repetitive tasks and focus more on finding high-quality candidates for open positions. Here are some benefits of using Applicant Software like Recruithire:
Automated responses and scheduling: Automate emails that thank applicants, confirm interviews or send rejection letters, so all applicants get consistent messaging regardless of how many people are helping manage the hiring process.
Easy collaboration: Get everyone on the same page by assigning tasks within the recruiting platform, creating notes about each candidate, and sharing those updates with other recruiters or HR staff.
Self-scheduling: Allow applicants to schedule their own interviews through the recruiter portal to save everyone's time when it comes to coordinating interview logistics.
Customized questions: Ask relevant questions specific to each position that help screen out unqualified candidates quickly and accurately.
Improved visibility into the recruitment funnel: Utilize reporting features to understand where most qualified candidates come from and what areas may need improvement in future recruitment efforts.
With Applicant Software like RecruitHire streamlining communication during the hiring process, organizations can increase their efficiency when dealing with prospective employees while providing them with a better overall experience. This leads to a faster turnaround time in filling roles and happier applicants who feel valued throughout the entire role-filling journey.
Track Candidate Progress
Tracking candidate progress through applicant software can be a great way to improve your hiring process. With the right system in place, you'll have complete visibility into each step of the recruitment cycle and get an overview of where candidates are at any given time - saving valuable time for employers and recruiters alike. Here are three key benefits that come with tracking candidate progress:
It allows you to manage better the workload associated with recruiting new employees. You'll be able to easily move applicants from one stage of the process to another while keeping track of who's been contacted and what decisions have been made regarding them. This ensures no important steps or communication gets overlooked during the hiring process.
Tracking candidate progress helps create a more positive experience for job seekers by ensuring they stay within stages and avoid falling off the radar completely. Recruitthire's applicant management system provides real-time updates on their application stage so everyone involved knows exactly what's going on throughout the recruitment cycle.
Customize Interview Questions
Customizing interview questions is a great way to streamline your hiring process with applicant software. With the right system, you can create pre-set questionnaires and tailor them to each candidate's skill set or experience level. Not only does this save time, but it also ensures that all applicants receive the same set of questions in order to measure their skills and abilities accurately:
You can ensure that every candidate receives the same baseline information about your company, allowing for more effective comparisons when making a final decision.
You can customize questions specific to particular roles and positions within your organization, helping you quickly identify which candidates have the qualifications necessary for success.
The automated scoring capabilities provided by certain systems allow you to track how well individual candidates responded to each question easily.
This kind of automation helps ensure fairness throughout the entire recruitment process – from initial contact all the way through to selecting who gets an offer letter. By providing detailed feedback on each candidate's responses, you can quickly gauge whether they will be a good fit for your team. Moreover, using applicant software for customizing interview questions eliminates any potential bias associated with human judgment calls during interviews.
Schedule Interviews Efficiently
Scheduling interviews efficiently can be a challenge for any hiring team, but with applicant software like Recruithire, it's easy to streamline the process. This software makes it simple to create interview schedules that work around everyone's busy lives and ensures important information is shared between all parties involved. Here are some of the features it offers:
Streamlined Scheduling: Automatically build an organized schedule based on interviewers' and candidates' availability and preferences.
Flexible Options: Offer more scheduling options, such as video conferencing or phone calls instead of in-person meetings.
Instant Notifications: Receive notifications when a candidate confirms or declines their slot, so you don't have to worry about conflicting events.
By using these tools, recruiters can quickly create interview schedules that fit into each individual's unique situation without having to spend time manually managing appointments. Plus, applicant tracking systems make sure that no one falls through the cracks by keeping track of who has been invited and confirming attendance from those already interviewed. Ultimately, this helps ensure that every candidate gets an equal chance at being considered for the job opening while making sure the whole process runs smoothly and efficiently.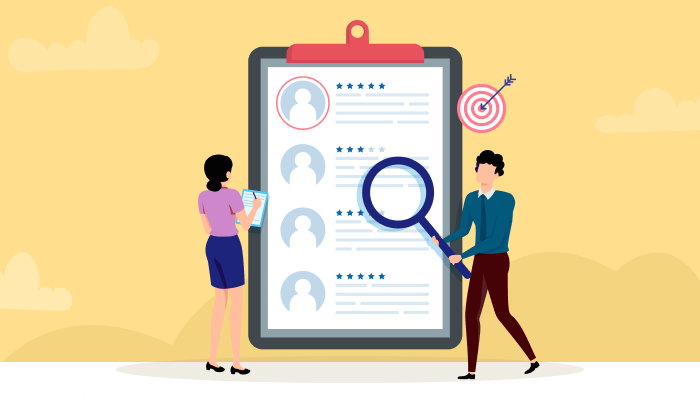 Improve Collaboration
Collaboration is essential to the hiring process, and applicant software can help improve it. With a tool like recruithire, you will be able to effortlessly create teams to work on any project related to recruiting or managing candidates in your organization. It provides visibility into each team's progress and tasks, allowing everyone involved to stay up-to-date with their portion of the process. This allows for seamless communication between recruiters and other stakeholders, making sure that information and feedback are kept from being lost along the way.
Using a dedicated platform such as recruithire also makes it easier for interviewers to coordinate amongst themselves when scheduling interviews with applicants. They can easily assign tasks within the application, ensuring a streamlined flow throughout the onboarding procedure. Plus, all documents shared among users are securely stored so that only those who need access can view them - meaning confidential data stays safe from prying eyes at all times.
Applicant software isn't just about improving collaboration; it also helps automate mundane processes while providing insight into how these processes have been going over time. You'll get real-time notifications whenever something new is added to the system, ensuring nothing important falls through the cracks, giving you peace of mind over your recruitment journey!
TIP: When looking for applicant software solutions, remember to check out what features they offer beyond simply helping with collaboration. Make sure they provide tools that meet both current needs and future expectations in order to ensure long-term success with your recruitment efforts!
Monitor Diversity Metrics
Monitoring diversity metrics with applicant software is important in improving your hiring process. By using a tool like Recruithire, you can track the demographic data of job applicants to ensure that your recruitment efforts are inclusive and unbiased. This way, you'll be able to identify any potential gaps or issues when it comes to accurately representing diverse talent pools.
When tracking diversity metrics through applicant software, it's important to keep in mind the various methods for collecting this information. For example, some systems allow you to filter by categories such as gender, race/ethnicity, age group, etc., while others may require manual entry of this data into their system. It's also beneficial to consider which data sources you'd like to use - such as resumes or public databases so that you have comprehensive insights into who is applying for positions within your company.
In addition, applicant software provides reports and analytics on the diversity makeup of candidates throughout the entire recruiting lifecycle. Having these insights at hand means that employers can continuously monitor and adjust their strategies if needed, thus ensuring they're taking proactive steps towards creating an equitable workplace culture.
Offer Self-Scheduling
Offering self-scheduling as part of your hiring process is a great way to streamline the recruitment experience. By using applicant software such as RecruitHire, you can give potential candidates the ability to select their own interview schedule and time, instead of relying on you or your team to coordinate availability manually. This saves time and gives applicants more control over their job search timeline.
Self-scheduling tools are particularly useful for remote interviews, where both parties may have limited flexibility due to different time zones. Applicant software like RecruitHire allows employers to set up multiple interview slots with varying durations and open them up for applicants who meet certain criteria. Furthermore, automated email confirmations and reminders help ensure that everyone shows up prepared for their interview at the scheduled time.
TIP: When setting up self-scheduled interviews via applicant software like RecruitHire, make sure to provide clear instructions on how participants should join the meeting so they feel comfortable when they click on the link provided prior to their interview!
Provide A Great Candidate Experience
Providing a great candidate experience with applicant software is essential to improving your hiring process. Recruithire offers an intuitive system that enables employers to quickly identify and engage with the best talent, resulting in more effective recruitment practices. This includes easy-to-use self-scheduling for interviews, automated communication to candidates throughout the hiring process, and detailed reports so you can assess your recruiting efforts accurately.
Recruithire also provides an excellent way of connecting with potential employees on social media channels such as LinkedIn or Twitter. With its advanced features, companies can easily search talent pools by skill and location, ultimately making finding those perfect hires easier! Plus, Recruithire's innovative analytics allow employers to track their progress over time and measure success against key metrics like cost per hire and quality of hire scores.
The ultimate goal is to create a seamless journey from initial contact until onboarding. By leveraging Recruithire's suite of tools, businesses can ensure that every stage of their recruitment strategy goes smoothly - from job postings all the way through offer acceptance.
TIP: Remember to consider the power of personalizing each step of your recruitment process; adding touches like personalized emails or messages tailored specifically for individual candidates will go a long way towards creating positive experiences for them during this critical stage.
Enhance Reporting And Analytics
Enhancing reporting and analytics is important in improving the hiring process with applicant software. Recruithire provides a robust set of features that facilitate this task. It offers a range of customizable options to help you track applications, monitor progress in real time, and create insightful reports. This can give employers valuable information on how their recruitment process is working, allowing them to make informed decisions about their future recruiting activities.
Having access to data-driven insights also allows companies to pinpoint areas for improvement, such as reducing time-to-hire or increasing candidate engagement. With recruithire's comprehensive analytics tools, decision-makers can assess whether job postings reach the right audiences and whether interview processes should be adjusted accordingly. They can also use these resources to identify which candidates have met their criteria and are best suited for particular roles.
Stay Compliant
Staying compliant during the hiring process is essential for any business. Recruithire provides a straightforward solution to ensure compliance with applicable laws and regulations. With this applicant software, companies can rest assured that their recruitment processes are up-to-date with current labor standards.
Here's how recruithire helps businesses stay compliant:
It offers instant access to information about labour laws throughout the entire hiring timeline.
It includes features such as automated I-9 forms, EEO reporting, and background checks, so organizations don't have to worry about keeping track of these details manually.
Automated reminders help keep recruiters informed of upcoming deadlines and important updates related to employment law changes.
Recruithire makes it easy for employers to focus on finding the best candidates without worrying about time-consuming paperwork or missing out on critical legal requirements. By taking advantage of the applicant software's compliance tracking tools, businesses can ensure they're always following the latest rules and regulations while streamlining their recruiting efforts simultaneously.
Get started with the leading Applicant Software Tool today! Sign Up 14 Day Trial
Conclusion
Applicant software is invaluable for businesses looking to streamline their hiring process. By utilizing RecruitHire, businesses can automate resume screening and communication, offer self-scheduling, provide a great candidate experience, enhance reporting and analytics, and stay compliant with the latest regulations. With these 11 ways to improve your hiring process using applicant software, you'll be able to find better candidates faster than ever before.
Ultimately, modernizing your hiring process with applicant software will save time and make it easier for employers to identify the best talent for their organization. Companies must continue to prioritize recruiting top-notch employees if they want to remain competitive in today's job market. Investing in applicant software like RecruitHire is a smart decision that pays off by helping organizations quickly fill positions while saving money on HR costs.
Why Choose 500apps?
#1
All-in-One Suite with more than 50 apps
#2
Everything you need today and in the future for all departments
#3
Unbelievable value - the lowest pricing you will ever find
#4
Hosted in 6 locations for compliance and blazing speeds
#5
24/5 Support - FREE chat, email and phone
#6
Uncapped features - limits you will never reach humanly
#7
Managed and maintained everyday by a dedicated team
#8
No downtime - comes with a 99.9% uptime guarantee
#9
Supports a number of international languages
#10
We've everything covered - 90k+ trust us with their business
Join the SaaS Revolution
All-in-One Suite of 50 apps

Unbelievable pricing - $14.99/user

24/5 Chat, Phone and Email Support