Creating Effective Drip Campaigns: 11 Best Practices and 3 Strategies
Creating effective drip campaigns is essential for success in any online business. With the right approach and strategy, businesses can benefit from automated emails that will help them keep their customers engaged and build relationships. In this article, we'll take a look at 11 best practices and 9 strategies to help you create an effective drip campaign that will not only bring more conversions but also increase customer satisfaction.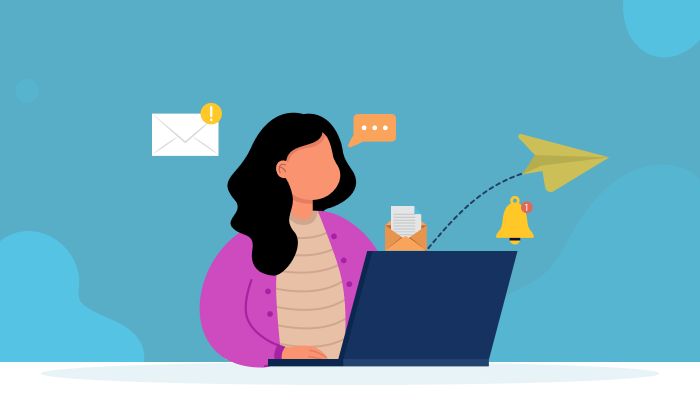 The world of digital marketing has been rapidly evolving over the last few years, with new tools and techniques being developed every day. As such, it's important to stay ahead of the curve when creating successful email campaigns. Drip campaigns are one of the most valuable tools available to marketers today; they allow businesses to reach out directly to their target audience regularly without having to send individual messages each time.
However, crafting an effective drip campaign can be challenging. Knowing which methods work best and how to optimize your campaigns for maximum efficiency requires careful consideration and planning. Fortunately, we have compiled 11 best practices as well as 9 strategies that can help you create an efficient drip campaign that will maximize returns while keeping customers satisfied.
Brief Overview of Drip Campaigns and Their Importance in Marketing
Drip campaigns are an effective marketing tool that utilizes automated emails to drive leads and conversions. They allow marketers to connect with their customers on a more personalized level, creating meaningful relationships over time. By leveraging email campaign systems such as MailSend, these campaigns can be tailored to meet specific customer needs and expectations while helping businesses reach their goals.
Drip campaigns help establish brand credibility by delivering relevant content promptly.
Automated email strategies save time for both parties involved.
MailSend's drip campaigns can craft highly customized experiences that keep customers engaged.
Careful consideration of messaging frequency, segmentation strategies, and personalization techniques can optimize efforts for maximum effect.
Automated email platforms like MailSend provide features to help marketers develop thoughtful strategies around targeting and timing.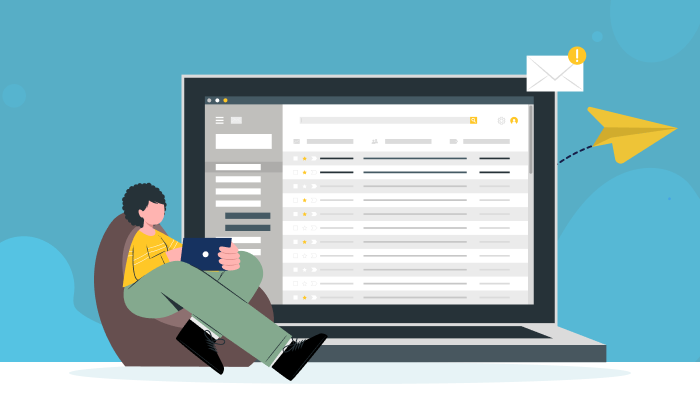 Maximizing the Effectiveness of Drip Campaigns: 11 Best Practices
Creating effective drip campaigns is essential to any successful automated email marketing strategy. Achieving the best results requires understanding how to properly utilize this useful tool. Here are 11 best practices for maximizing the effectiveness of your drip campaigns.
Segment Your Audience
Segmenting your audience is an important step in creating effective drip campaigns. Bulk email sender and email campaign systems can help you to identify different types of customers who need different kinds of content so they respond better to the messages that are sent out. This allows you to create specific campaigns tailored for each segmented group.
Define Your Goals
When crafting an effective drip campaign, it's important to define your goals. Without this step, you won't be able to measure the success of your campaigns and make improvements going forward. One great tool for setting up a goal-oriented drip campaign is MailSend - with its intuitive drag-and-drop interface, you can quickly create automated emails that target specific customer segments.
Here are 5 key things to keep in mind when defining your goals:
Outline clear objectives at the start of each marketing cycle.
Identify which metrics will be used to track progress towards those objectives.
Set deadlines for achieving desired results from each campaign.
Monitor changes in performance over time and adjust strategies as needed.
Measure ROI on all campaigns using data analysis tools such as MailSend's dashboard analytics.
Having a well-thought-out strategy in place helps ensure that you're making the most of your investments in email marketing - whether it's through improving open rates or increasing conversions from new leads.
Personalize Your Messages
Personalizing your messages can help you create effective drip campaigns and build relationships with customers. It's important to think about the customer experience when crafting emails, as well as consider how you might use personalization in each email. One way to do this is through using MailSend's features, like dynamic content blocks that allow for personalized images or copy based on user data. Additionally, if you have a segmented list of contacts, MailSend allows you to target specific groups or individuals with tailored messaging.
Timing Is Key
When it comes to effective drip campaigns, timing is key. Sending your emails at the right time can help ensure that they reach the inboxes of potential customers when their interest and engagement are highest. To maximize success, you should experiment with different sending times and assess which ones generate the most opens, clicks, and conversions. Make sure also to consider factors like geography, industry trends, customer demographics, etc., to create a more personalized experience for recipients.
Use a Clear Subject Line
When creating effective drip campaigns, the subject line can make or break your success. You must craft a clear and concise message to grab the attention of your target audience. A good practice is to include keywords related to your email's content, so people know what they're signing up for when they open it. This will also help boost click-through rates since subscribers know what kind of information awaits them inside. Additionally, using personalization techniques like including their name or mentioning something relevant to their interests can further encourage engagement.
Keep It Concise
When crafting an effective drip campaign, it's important to keep things concise. After all, attention spans are short, and you want your message to be quick and easy to digest. A great way to do this is by using a clear subject line that gets the point across quickly. That way, subscribers don't have to open the email to understand what it's about; they can get the gist just by scanning their inbox.
Use a Clear Call-to-action
When creating effective drip campaigns, it's important to use a clear call-to-action (CTA). This will encourage subscribers to take the desired action. A CTA should be concise and easy to identify so that readers can understand what they need to do quickly and easily.
Test, Test, Test
Testing is a crucial part of running successful drip campaigns. It's the only way to ensure that your emails look and perform as expected when they reach your audience. Through testing, you can identify potential issues before they happen, determine which messages are resonating with subscribers, and see what needs improvement.
There are several aspects of an email campaign you should test: content, design, subject line, timing, sender name or address, CTA (call-to-action), and personalization options. Testing each one allows you to understand how it affects user engagement and conversion rates so that you can optimize them for maximum performance. Here are some things to consider while testing:
Analyze open rates: Are people opening your emails? If not, review the content to make it more engaging.
Track click-throughs: Monitor clicks on links included in your emails; this will help gauge interest levels for certain topics or offers presented in the message body.
Test different versions of the same email: Try sending multiple versions of a single email by adjusting elements such as subject lines or content length to discover which gets a better response from users.
Use A/B tests: Split up groups of recipients into two segments and send them different variations of an email to compare results side-by-side.
By following these steps carefully and regularly checking the performance data delivered through testing tools like MailSend, you'll be able to maximize effectiveness across all drips sent out from your campaigns!
Monitor and Adjust
Monitoring and adjusting your drip campaigns are key to their success. You need to track what works and make timely changes when needed. This is necessary for any email marketing campaign, but even more so with automated ones that may require consistent monitoring and adjustments over time.
Analyzing the results of each message allows you to refine and improve as you go, ensuring that every new mail sent reaches its intended target audience. Review metrics such as open rates, click-throughs, unsubscribes, bounces, forwards etc., to assess how well your messages have been received. Utilizing A/B testing can also help identify which subject lines or content resonates most with users. With this data in hand, tweak your strategies accordingly and measure the impact of the alterations on future MailSends.
Provide Value
Providing value to customers should be the cornerstone of any effective drip campaign. This could include discounts, helpful tips and tricks, information about upcoming sales, or even a friendly message. To create content for your drip campaigns that resonate with customers, focus on personalizing messages as much as possible, so they're tailored to their individual interests. Additionally, it's important to monitor how well your messages are performing and adjust accordingly when necessary; MailSend can help you track metrics such as open rates and clickthroughs to optimize future emails.
Be Consistent
Consistency is key when creating an effective drip campaign. This means sending emails regularly so that your customers know when to expect them. Doing this will help to build customer relationships and trust in your brand over time. It's also important to make sure the content of each email is relevant to the customer by using personalization features such as segmentation or automated triggers based on user data. You can increase engagement and open rates for your emails by consistently delivering valuable content.
In addition, MailSend can be used as part of your drip campaigns because it automates some of the manual processes associated with managing subscribers and tracking their interactions with your emails. This makes it easier to deliver consistent messages at scale while still maintaining high-quality standards throughout the process. With its various advanced features, MailSend helps simplify complex tasks like personalized messaging, segmentation, analytics monitoring and more, all crucial elements for successful drip campaigns.
Creating Effective Drip Campaigns: 3 Strategies
Effective drip campaigns are a great way to keep your audience engaged and informed. It starts with having the right strategies, which can make all the difference in achieving success. Here are 9 key strategies you can use to create an effective drip campaign that will capture your audience's attention:
Utilize segmentation: Segmenting your customer base helps ensure that every email sent out is relevant and tailored to their specific interests. This makes recipients more likely to engage with your content.
Include visuals: Visuals help draw people into emails and break up long text-heavy sections. Adding images or videos also increases engagement, making it easier for customers to understand what's being offered.
Leverage Bulk Email Sender Services: Services like MailSend allow you to send hundreds of personalized emails at once without any manual work on your part. Bulk sending ensures that no one slips through the cracks while providing significant time savings and cost efficiency compared to other methods of communication. types of drip campaigns.


Get started with the leading Drip Campaigns today!
Sign Up 14 Day Trial
Conclusion
In conclusion, drip campaigns are an effective tool for marketing purposes. Following the best practices and strategies outlined in this article can create a successful campaign to reach your target audience. First and foremost, it is important to understand who your audience is so that you can craft messages tailored specifically to their needs. Additionally, it is essential to have a well-defined goal in mind when creating content for the campaign. Finally, ensure that each message contains personalisation elements since customers are more likely to respond positively to messages they feel were created just for them.
Why Choose 500apps?
#1
All-in-One Suite with more than 50 apps
#2
Everything you need today and in the future for all departments
#3
Unbelievable value - the lowest pricing you will ever find
#4
Hosted in 6 locations for compliance and blazing speeds
#5
24/5 Support - FREE chat, email and phone
#6
Uncapped features - limits you will never reach humanly
#7
Managed and maintained everyday by a dedicated team
#8
No downtime - comes with a 99.9% uptime guarantee
#9
Supports a number of international languages
#10
We've everything covered - 90k+ trust us with their business
Join the SaaS Revolution
All-in-One Suite of 50 apps

Unbelievable pricing - $14.99/user

24/5 Chat, Phone and Email Support