12 Key Website Design Elements That Drive Website Conversions
Website design is a critical component of any successful online business. A well-designed website can prevent potential customers from leaving without making a purchase, while an effective one will keep them engaged and convert leads into sales. But what are the key elements that make up a great website design? In this article, we'll explore 12 key website design elements that drive conversions and help you create a site that attracts visitors and turns them into loyal customers.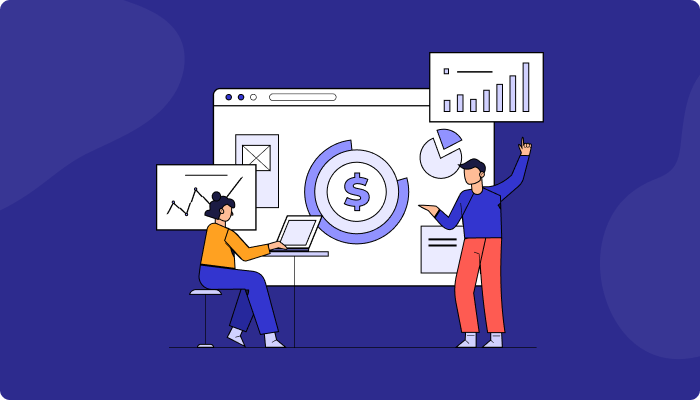 We'll start by looking at how the overall layout of your page affects user engagement. We'll then look at visual components like color scheme, typography, graphics and images, which all play an important role in creating an engaging experience for visitors. Finally, we'll discuss how calls-to-action (CTAs) can increase your site's conversion rates further.
By understanding these core web design principles and following best practices in structuring content, organizing navigation menus and creating CTAs, businesses can build better websites with more powerful results. So let's get started!
Understanding Website Design Conversions and Its Importance
Website conversions have become an increasingly important factor in website design and success. Understanding what they are, why they matter, and how they can be improved is essential.
Understand website conversions to create pages that convert visitors into customers more effectively.

Thorough research needs to be conducted about the target audience and their preferences.

Optimize load times and make sure there are plenty of visual appeals.

Tailor designs to guarantee maximum impact from each element included.

Work out which website design elements drive website conversions.
How Can Website Design Elements Influence Conversion Rate?
Website conversion rate is a pivotal metric for any website looking to maximize its success. A successful website design should be tailored around elements that help drive conversions and increase the site's overall effectiveness. Using all of the below design elements together when designing your webpages will ensure visitors have a satisfying experience while navigating your site, ultimately increasing the likelihood of them converting into customers
Create content that resonates with users quickly - eg. visuals, images & videos.

Provide clear call-to-actions (CTAs) throughout the site.

Ensure all pages load quickly.

Optimize forms.

Utilize A/B testing techniques.

Incorporate a user-friendly page layout and navigation structure.!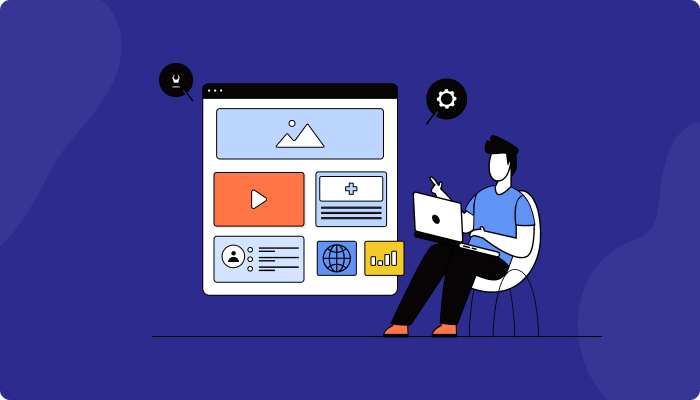 12 Key Website Design Elements for Increase Website Conversions
When it comes to website design, many elements come into play. Among them are 12 key components that can help drive conversions and increase the site's overall success. From optimizing visuals to using personalization software, there are plenty of ways to ensure a positive user experience leading to higher conversion rates.
User-friendly Navigation
Creating user-friendly navigation for your website is an essential element of driving conversions. With the right lead capture software, you can monitor customer behavior and define areas that need improvement. This will help visitors find what they're looking for on your site quickly and easily.
Consider using ConvertPath, which offers several features designed to increase user engagement through personalization and automation. For example, it allows you to create targeted campaigns based on visitor data, such as pages visited or items purchased. It also provides analytics to measure performance in real-time and make tweaks as needed. In short, when used properly, ConvertPath can be a valuable tool in helping you optimize your website's conversion rate.
Attractive Visual Design
An attractive visual design is key to driving website conversions. A well-thought out, the aesthetically pleasing page will ensure visitors stay on the page and take action. Incorporating a website personalization app can further create an engaging experience for customers.
Visitors are more likely to convert when they're presented with visuals that immediately grab their attention and make them want to explore the site more deeply. From fonts to colors, websites must select elements that connect cohesively and keep visitors interested.
Calls to Action (CTAs)
Calls to Action (CTAs) are one of the most important elements in website design regarding driving conversions. CTAs serve as visual prompts and guide users through an intended conversion process, ultimately helping boost conversions. When adding CTAs to your website, keep them visible, clear and concise.
A great CTA should always tell users what they need to do next: click here, sign up today, get started now. Make sure that each CTA is relevant and tailored for its specific purpose–offering discounts or asking visitors to subscribe- and that you're using persuasive language that entices potential customers. Additionally, ensure all CTAs link directly back to the corresponding page so there's no confusion about where users will go once they click the call-to-action button. With ConvertPath's A/B testing capabilities, you can easily create multiple versions of your website with different calls-to-action buttons that you can test against each other to find out which ones work best at boosting conversions.
Clear Headlines
Headlines play an important role in website design and drive conversions. A headline should be clear and concise, summarizing the content of a page or article in one sentence. It needs to capture readers' attention immediately so they can decide whether to read further.
There are various types of website conversions which can be achieved through headlines: direct sales, lead generation forms, email sign-ups, downloads etc. Optimizing headlines with effective CTAs helps visitors take action on specific pages by prompting them to click on hyperlinks or complete signup forms quickly and easily. This enables businesses to measure their conversion rates accurately and adjust their strategies accordingly.
Responsive Design
Responsive design is essential in driving website conversions. It's the practice of creating a single website that can adapt to multiple devices and screen sizes from mobile phones, tablets, and laptops to large desktop screens. This ensures an optimal browsing experience for users, no matter their device.
Properly designed responsive websites are also easy to navigate and understand, featuring clear layout elements such as menus, call-to-action buttons, and other interactive components like forms. Furthermore, when done right, web designers can ensure their visitors have access to content regardless of their preferred platform or browser type. With ConvertPath's advanced testing capabilities, marketers can measure how well their responsive designs perform across different platforms and browsers while actively making changes based on observed user behavior.
By leveraging modern tools like ConvertPath, organizations can easily build highly optimized experiences tailored specifically for each user segment - resulting in increased engagement and, ultimately, higher conversion rates than ever before achievable with traditional web development techniques alone.
Social Media Integration
Social media integration is an essential element of website design that can drive conversions. Incorporating social sharing buttons and links to your profiles on platforms like Facebook, Twitter, Instagram, and LinkedIn helps increase brand visibility and encourages users to spread the word about your product or service. Additionally, integrating ConvertPath features such as follow widgets, share buttons and tracking tools will help you measure the effectiveness of these strategies.
Quality Content
Regarding website design, quality content is essential for driving conversions. It should be tailored to the needs and interests of your target audience, as well as optimized for search engines. ConvertPath can help you create highly relevant content that increases user engagement and leads to more sales or signups.
By leveraging tools such as A/B testing, heatmaps, and click tracking, ConvertPath can identify weak points in your content strategy and provide insights on how to improve it. This helps ensure that visitors understand the product or service offered quickly and easily, leading them toward conversion.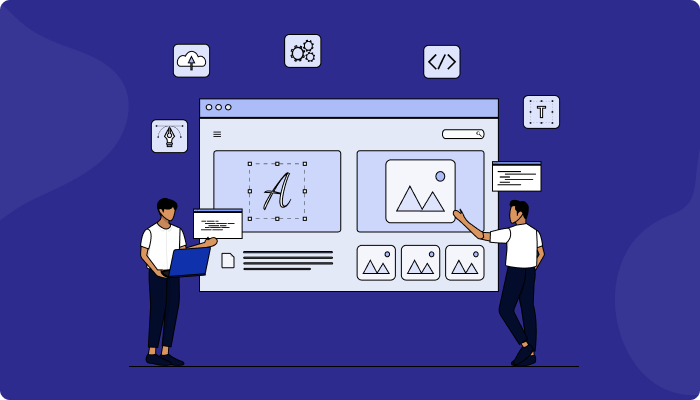 Landing Pages
A key website design element that drives conversions is using landing pages. Landing pages are distinct from other web pages, and specifically designed to capture leads and drive conversions. They contain information on a product or service with a simple call-to-action (CTA) at the bottom. To be effective, landing pages should also include ConvertPath technology which allows marketers to customize content for different customers, dynamically changing offers and messages depending on their behaviour.
A/B Testing
A/B testing is a useful tool for website design and conversion optimization. It's essential to determine the effectiveness of different elements on your site and how they may impact conversions. This includes evaluating things like page layout, color scheme, font size and weight, as well as copywriting techniques. With A/B testing, you can compare two versions of a web page against each other to see which one achieves better results in terms of visitor engagement or overall performance.
ConvertPath provides an intuitive platform that makes it easy to conduct A/B tests without any coding knowledge. You can test multiple variations at once, measure the success rate by tracking engagements such as clicks, impressions or time spent on the page and analyze the results with powerful analytics tools. Moreover, ConvertPath allows you to quickly update pages based on insights gathered from A/B tests so that you always have high-performing sites ready to deliver maximum conversions. In short, if you're looking for a reliable way to increase website conversions through effective design elements, then A/B testing with ConvertPath should certainly be on your list of considerations.
Trust Signals
Trust signals are key website design elements that can drive conversions. They include things like customer reviews, security badges, and money-back guarantees. These trust signals assure potential customers that their information and transactions on the site will remain safe and secure.
Including trust signals in your web design is a must for any business wanting to increase its conversion rates. Here's why:
Security & Credibility: Trust signals help instil confidence in visitors that they can safely make purchases or submit personal information without fear of having it stolen or misused. This includes making sure all payment methods on the site have SSL encryption, displaying a verified seal from third-party organizations such as Paypal, McAfee Secure, etc., and providing contact details with the physical address of the company behind the website.

Reassurance & Reputation: People want to know that if something goes wrong with their purchase they can easily get in touch with somebody who will help them resolve any issues quickly. Testimonials and customer reviews let people know what kind of quality service they're likely to receive when dealing with a particular company. Clear return/refund policies also reassure visitors that their orders are fully protected should anything go awry during transit or delivery of goods.
By implementing these trust signals into your web design, you can effectively demonstrate to visitors how reliable a brand you are, which leads us nicely onto A/B testing using ConvertPath! By running tests across different versions of your page designs, you can find out which version resonates best with your target audience, giving an insight into how well certain features influence user behaviour, so you'll be able to see whether adding more trust signals has improved visitor engagement and ultimately boosted sales conversions too!
Contact Information
Contact information is one of the key elements for successful website design, as it can directly impact conversions. It signals to visitors that they are dealing with a legitimate business and gives them the incentive to act quickly when making decisions about their purchase.
Including contact information prominently in your web design not only increases potential customers' trust but also ensures that any queries or concerns they may have can be addressed quickly. Here's how you can ensure your contact information drives conversions:
Make it visible: Place your contact details unobtrusively yet visibly throughout your site, such as at the top right corner of every page, so users don't need to hunt around for them. Utilizing ConvertPath will help simplify this process by allowing you to create multiple layout variations to see where conversion rates increase best.

Keep it updated: Ensure all contact details are up-to-date and easily accessible from anywhere on your site - this helps customers feel secure when reaching out via email or phone call. Additionally, having an easy way to track customer interactions through ConvertPath means you always take advantage of every communication opportunity!

Respond promptly: Once you receive a query or comment from a visitor, respond in a timely manner, people expect immediate responses these days, and a delay could lead them away from completing their purchase. By utilizing ConvertPaths automated responses feature, you can ensure everyone has access to the same quick response times regardless of day or night!
By following these tips, you'll be able to leverage the power of contact information to drive more conversions on your website.
Optimized Forms
Forms are a website design element that can significantly impact conversions. By ensuring forms are optimized for usability and functionality, you can increase the likelihood of users completing them. This includes ensuring all fields are clearly labeled and the required information is obvious. Additionally, limiting the number of form fields to only what's necessary will help keep user engagement high by reducing their effort requirement.
Using ConvertPath's A/B testing capabilities, businesses can test different versions of forms to find out which ones convert best with their intended audience. This helps ensure website forms are as effective as possible in driving conversion rates. Businesses should also use analytics tools like ConvertPath to track how many people complete each form field or drop off after seeing it. Doing so allows them to identify areas where improvements may need to be made, such as simplifying certain text or using more visual cues to encourage visitors to take action.
Get started with the leading Website Conversions Tool today! Sign Up 14 Day Trial
Conclusion
In conclusion, website design is essential to ensuring your site's success and increasing conversions. Investing in the right web design elements can significantly affect how well your website performs. While there are many different aspects to consider when designing a website, some key elements that should be included are user-friendly navigation, attractive visual design, A/B testing, trust signals, contact information and optimized forms. Considering all of these points during the development stages, you will ensure that visitors have the best experience possible on your website and increase the likelihood of them making a purchase or signing up for more information about your brand. With this knowledge, you'll be able to create an effective website that encourages potential customers to take action.
Why Choose 500apps?
#1
All-in-One Suite with more than 50 apps
#2
Everything you need today and in the future for all departments
#3
Unbelievable value - the lowest pricing you will ever find
#4
Hosted in 6 locations for compliance and blazing speeds
#5
24/5 Support - FREE chat, email and phone
#6
Uncapped features - limits you will never reach humanly
#7
Managed and maintained everyday by a dedicated team
#8
No downtime - comes with a 99.9% uptime guarantee
#9
Supports a number of international languages
#10
We've everything covered - 90k+ trust us with their business
Join the SaaS Revolution
All-in-One Suite of 50 apps

Unbelievable pricing - $14.99/user

24/5 Chat, Phone and Email Support