11 Best Website Builder Tools for Simple and Easy Webpage Creation
In this digital age, having a website is essential for businesses and individuals. It should be simple to create one, but unfortunately, that isn't always the case. With so many web development tools available today, choosing which one is right for you can be daunting. To make the task easier, we have compiled a list of 11 of the best website builder tools for quick and easy webpage creation.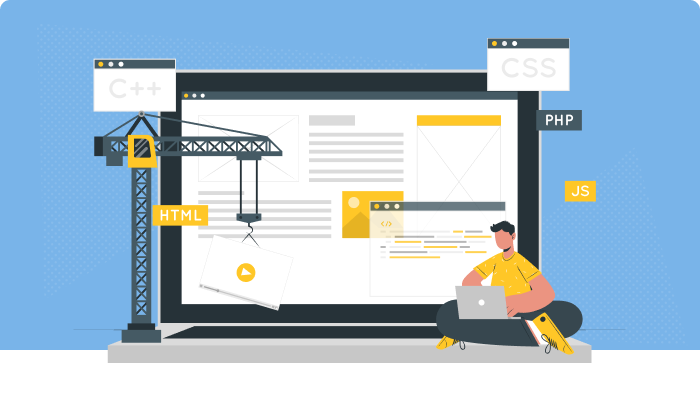 Whether creating your blog or setting up a business site, these website-building solutions will help you get online in no time. They offer an array of features, such as drag-and-drop design elements and responsive templates fit for any device size. Plus, they are incredibly user-friendly, with many tutorials and support available. Get ready to launch your dream website!
Benefits of Using a Website Builder Tool
Using a website builder tool allows you to quickly and easily create webpages. Not only do these tools provide convenience, but they also have many other benefits that make them useful for creating simple and effective websites.
Here's a look at some of the benefits you get when using webpage builders:
Easier than Traditional Methods: Website builders require minimal effort from their users and allow anyone with basic computer skills to create stunning websites quickly. Plus, they come with drag-and-drop interfaces which make designing your website simple. You don't need coding or design skills, just point and click!
Faster Results: With a webpage builder tool, you'll be able to launch your new site in no time! Once you're done making changes to the template, you must hit "Publish", and your newly created website will go live within minutes. This means you won't have to wait weeks or months like you would if you used a traditional web developer.
Cost Efficient: Building websites traditionally typically involves hiring professionals who charge high rates for their services. However, utilizing a webpage builder tool can drastically reduce costs while still getting great results. Additionally, many free templates are available online, so you can customize them however you want without paying extra money for custom designs.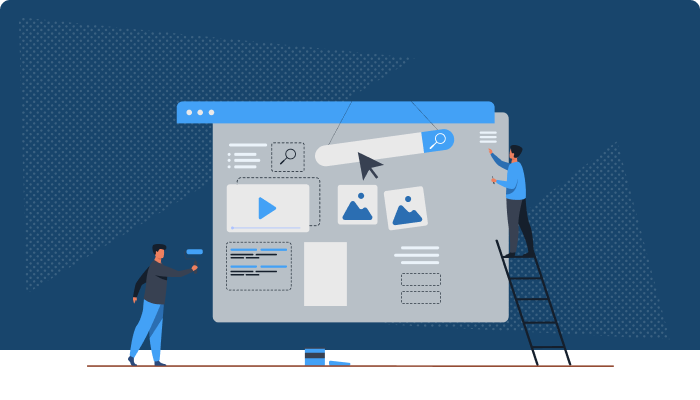 Criteria for Selecting the Best Website Builder Tool
When selecting the best website builder tool, there are several criteria. Any chosen platform must provide an easy-to-use interface for creating a webpage and can meet your website development needs. Let's look at some specific criteria you should consider when choosing a website building tool.
Think about usability: Is the website builder user-friendly and straightforward? Can users customize their webpages quickly and easily without requiring any coding knowledge or experience with website development? Are there plenty of templates available for constructing different types of websites? These are all questions you'll need to answer before making your decision.
Consider features and functionality: Does the platform offer enough tools and resources to create something unique? Are there options for adding custom code if needed? What kind of support does the company provide regarding updates, maintenance, backups, etc.? Additionally, ensure the hosting plan has sufficient server speed and storage space to accommodate your website's growth over time.
Compare: Compare the pricing plans between various providers so you can get the most bang out of your buck. Certain companies may offer discounts on yearly subscriptions or feature add-ons such as domain name registration or SSL certificates included in their packages. Ultimately, by thoroughly researching each tool's offerings and evaluating them based on cost versus value - you can determine which one will be ideal for crafting your perfect webpage.
11 Best Website Builder Tools for Simple and Easy Webpage Creation
When it comes to creating a website, there are many tools available. But which is the best one for you? Here's a list of 11 top-rated website builder tools that make it easy and simple to create web pages:
Wix
When it comes to website building, Wix is a popular choice. This user-friendly platform allows users to quickly and easily build their own websites with drag-and-drop tools and an intuitive interface. Plus, the finished product looks professional thanks to its wide selection of beautiful templates.
You don't have to be tech-savvy to use Wix either; even beginners can create stunning webpages in no time at all. To make things even simpler, tutorials guide you through the entire process from start to finish. With Wix, you can also take advantage of SEO optimization, e-commerce integration, hosting and more. All these options mean that creating your perfect website has never been so easy!
Weebly
Weebly is a great web development platform for creating a simple and easy webpage. It's one of the most popular website builder tools out there, offering more than 40 million users around the world an array of customization options to make their websites unique.
Weebly offers an intuitive drag-and-drop editor, making building your website straightforward and fast. Plus, it gives you access to hundreds of templates with eye-catching designs that enable you to develop stunning pages in minutes. Additionally, Weebly has plenty of features, such as shopping carts and contact forms, so you can easily set up your online store or portfolio immediately. You can also embed videos from other sites, like YouTube, directly into your site via its embedding tool.
Squarespace
Squarespace is a website builder that makes creating a professional-looking page simple and easy. It offers an array of features, templates, and design options. With no coding knowledge, users can quickly customize webpages with drag-and-drop elements or by using the intuitive visual interface.
Squarespace also provides marketing campaign tools, such as email newsletters and social media integration. A built-in analytics system allows you to track progress on your site in real-time. Whether you're looking for a basic business card site or something larger like an online store, Squarespace has what it takes to get the job done. It's perfect for those who want to create a great-looking website without learning to code.
Wordpress.com
WordPress.com is an incredibly versatile website builder tool that allows users to create simple and easy webpages easily. It's a great choice for beginners, as it has a very user-friendly interface and plenty of features to get you started. Among its key benefits are the following:
Customization: With WordPress.com, you can customize your page in almost any way imaginable; from drag-and-drop builders to custom HTML/CSS code editing capabilities, the possibilities are practically endless!
SEO Optimization: The platform makes optimizing your webpage for search engines extremely easy to rank higher and be more visible in organic searches. Plus, it offers powerful tools like keyword research and analytics tracking that help you stay on top of your game.
Plugins & Widgets: A wide selection of plugins and widgets are available, allowing you to add all sorts of extra functionality and content to your site without having to write a single line of code yourself. From forms and surveys to galleries, maps, audio players, sliders, etc., there's something here for everyone!
In addition, WordPress.com offers some awesome pricing plans depending on what kind of features or customization level you need – making it one of the most affordable solutions out there today. Whether you're just starting out or looking to upgrade your current website, this could be the perfect fit!
Godaddy Website Builder
Godaddy website builder is a great option for creating simple and easy web pages. It provides users with an intuitive, drag-and-drop interface that makes designing the webpage straightforward. With its user-friendly design, Godaddy allows even those with minimal technical know-how to create beautiful websites quickly and easily.
The tool also offers plenty of features, from templates to widgets, which can be used to customize content on the page and make it stand out from other sites. Moreover, stock images are available for purchase and SEO optimization tools to help increase visibility in search engines. All these features come at an affordable price point, making it one of the better value-for-money options compared to others in the market.
Shopify
Shopify is an easy-to-use website builder that makes creating a website quick and simple. It's ideal for businesses that need to build their online presence quickly and those with limited technical knowledge. With Shopify, users can easily customize pages, add content, and choose from dozens of professionally designed themes. Plus, they provide helpful customer support if you ever run into trouble while setting up your site.
The platform also allows users to manage payments securely, giving them the tools they need to take transactions online successfully. Additionally, it gives businesses access to powerful analytics to track their web pages' performance and make informed decisions about how best to reach new customers. This makes Shopify one of the top choices for building great websites without any coding experience or knowledge.
No matter what kind of business you have in mind, whether big or small, Shopify offers everything needed to easily create a professional-looking website. From customizing templates to managing payment gateways, this tool has all the features necessary for launching successful sites in no time at all.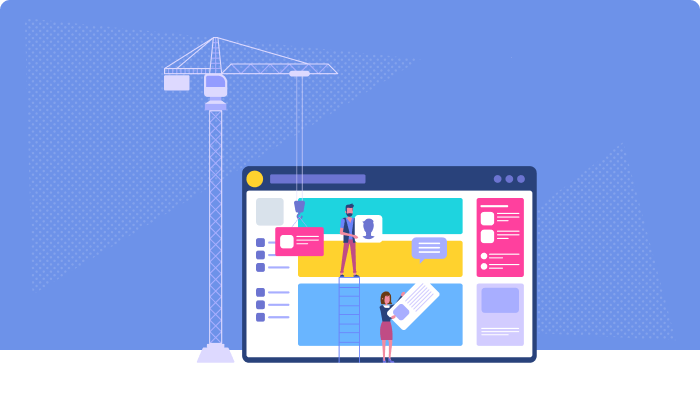 Jimdo
Jimdo is an intuitive and easy-to-use website builder that enables users to quickly create a beautiful, professional-looking website with no coding required. It's great for those who want a simple experience, as its drag-and-drop feature makes it easy to customize the look of your site without any technical knowledge. Additionally, Jimdo offers various templates, so you can choose from pre-built designs or start from scratch.
The platform also provides powerful hosting options and SEO tools to help increase traffic and boost visibility in search engines like Google. What's more, its integrated eCommerce features allow you to easily set up an online store, accept payments, manage orders, and track sales performance in one place. Plus, with 24/7 customer support available via live chat or email, Jimdo ensures smooth sailing when building your website.
Webflow
Webflow is an incredibly powerful website builder tool for creating stunning web pages. It offers a wide range of features that allow users to customize and design their websites easily. Webflow has an intuitive drag-and-drop interface, so you can use it without being tech-savvy to use it. Plus, its visual editor lets you instantly see how your changes will look on the page before they go live. Additionally, Webflow comes with over 200 professionally designed templates that can provide a head start when building out your site.
What's more, Webflow provides access to advanced coding tools like HTML5 and CSS3, which can help developers create unique designs quickly and easily. Moreover, this platform supports eCommerce functionality with built-in payment gateways such as PayPal and Stripe, making it perfect for online stores. With all these great features available, Webflow allows anyone - regardless of skill level - to build amazing websites without any hassle!
MotoCMS
MotoCMS is a great website builder tool for those looking to create and manage their webpages with ease. It offers an intuitive drag-and-drop editor, allowing users to customize the look of their site quickly and easily. Furthermore, this platform provides access to several pre-designed templates that can help users start creating their website in no time. With its wide range of features, MotoCMS makes it possible to build everything from a simple blog or portfolio page to an entire eCommerce store with all kinds of customization options.
One key benefit of using MotoCMS as your website builder is its level of affordability, it's one of the most cost-effective tools available, making it ideal for small businesses or individuals who need to stay within budget.
Strikingly
Strikingly is a powerful website builder that makes creating attractive websites easy and effortless. It features an intuitive drag-and-drop editor and ready-made templates to help you get started quickly. You don't need any coding knowledge or experience. In fact, anyone can create stunning websites on this platform without having to worry about technical details.
The great thing about Strikingly is its simplicity. You can design your site exactly how you want it with just a few clicks. Plus, it provides plenty of customization options for everything from fonts and colors to images and videos. You can even add special effects like animation and parallax scrolling without writing a single line of code! And when you're finished, just hit 'publish,' and your website will be live within minutes.
NinjaSites
Ninjasites is a web-building tool focused on creating simple and easy webpages. It offers an array of website templates, making it easy for inexperienced users to create their own sites quickly. Plus, Ninjasites provides multiple helpful tools, such as drag & drop functionality and integrated SEO features that get your website noticed by search engines. With these features, you can be tech-savvy to build your site. Designing a page can be done with just a few clicks!
Benefits of NinjaSites:
Create unlimited websites and landing pages using multiple visual drag-and-drop builders.
Get free SSL certificates and built-in SEO.
Build fast, responsive websites with edge servers in 6 regions.
Maintain consistency with a built-in CMS.
The platform also has great customization options so that even experienced developers can make the most of their websites. You can easily change fonts, layouts, color schemes, and more in the interface. This means you'll have total control over how your webpage looks, no matter your level of experience. All in all, Ninjasites is ideal for anyone who wants a hassle-free way to build beautiful websites without spending lots of time or money.
Get started with the leading Website Builder Tool today! Sign Up 14 Day Trial
Conclusion
In conclusion, website builder tools provide a simple and easy way to create web pages. They offer users the ability to quickly build sites with attractive designs without requiring any coding or technical skills. The 11 best website builder tools featured in this article give you plenty of options for creating your own site from scratch. By understanding their features and comparing them against traditional website development methods, you can select the best tool suited to your needs. Whether it's Wix, Webflow, MotoCMS, Strikingly or NinjaSites, each offers something unique that can help you get online faster than ever before. So don't wait - take advantage of these great website building platforms today!
Why Choose 500apps?
#1
All-in-One Suite with more than 50 apps
#2
Everything you need today and in the future for all departments
#3
Unbelievable value - the lowest pricing you will ever find
#4
Hosted in 6 locations for compliance and blazing speeds
#5
24/5 Support - FREE chat, email and phone
#6
Uncapped features - limits you will never reach humanly
#7
Managed and maintained everyday by a dedicated team
#8
No downtime - comes with a 99.9% uptime guarantee
#9
Supports a number of international languages
#10
We've everything covered - 90k+ trust us with their business
Join the SaaS Revolution
All-in-One Suite of 50 apps

Unbelievable pricing - $14.99/user

24/5 Chat, Phone and Email Support