Time Keeping Tools: Which One Is Right for You?
Are you constantly running late? Do you need help keeping track of the time for important appointments and tasks? If so, it's time to invest in a good quality timekeeping tool. Time management is essential for success. It helps us stay organized and keeps us from missing out on key opportunities or deadlines.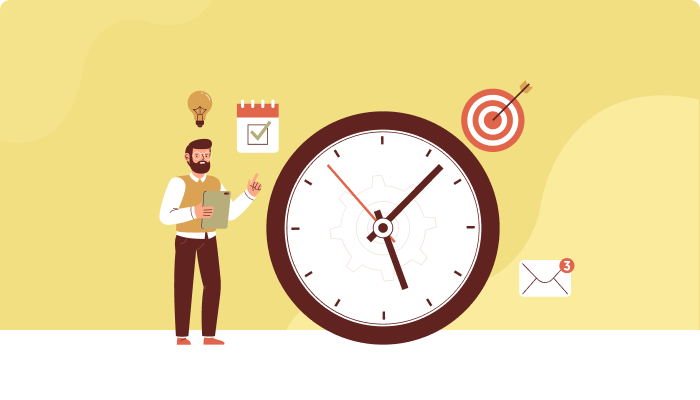 With so many tools available, which one should you choose? We are here to help! In this article, we will discuss the available time-keeping tools and how they can be used to make sure you never miss an appointment again. We will also provide tips on choosing the right type of tool based on your individual needs, as well as provide product reviews so that you can find the best fit for your lifestyle. Read on to learn more about these helpful devices and get back on track with your schedule today!
How to Create a Time Keeping Routine That Works for You?
Creating a time keeping routine that works for you isn't always easy. There are many different options, and it can be hard to know which one is right for you. But if you take the time to consider your needs, you'll find creating an effective plan much easier. When thinking about how best to keep track of your time, there are several tools available such as time trackers and logs. A time tracker allows you to record when tasks were completed and identify areas where improvement might be needed. Plus, a log will provide an overview of how much time has been spent on certain projects or activities each day so that you can better manage your workload in future weeks and months.
No matter which type of tool you choose, having a consistent format is important for making sure all relevant information gets tracked accurately. Taking the time to set up parameters like this helps ensure that data doesn't get lost in the shuffle and that progress towards goals remains visible over long periods of time. Having clear visibility into these metrics also makes it easier to recognize patterns in daily workflows that may need adjusting or tweaking in order to maximize efficiency.
In short, creating structure around tracking your own performance can make a world of difference for managing productivity levels both now and down the line.
The Impact of Technology on Time Keeping and How to Use it to Your Advantage
Technology has revolutionized the way we manage our time. From employee time clocks to monitoring software, there are plenty of tools available to help us stay on top of tasks and meet deadlines. But how do these technological advancements impact our ability to keep track of time?
It's important to consider the importance of time keeping when utilizing new technology. Time tracking apps can make it easier for employees and employers to monitor progress and ensure everyone is productive. These programs allow you to set goals and measure your performance against them. Employee monitoring software allows organizations to more effectively manage their workforce, ensuring that work gets done faster with fewer mistakes.
In addition, having access to an accurate account of how long a task takes or how much effort was put into a project can be invaluable in terms of planning future projects and setting realistic expectations. By leveraging modern technologies such as employee time clocks and employee monitoring software, businesses can gain insights into areas where improvement is needed while also saving costs associated with wasted hours due to inefficient processes. This provides companies with greater control over their operations and affords them the opportunity to maximize productivity while minimizing waste.
Using cutting edge technologies offers numerous advantages in terms of managing one's own workload or running a business operation efficiently. It's important, however, to look at the raw numbers and consider other factors such as morale and quality when implementing any type of system related to tracking employee activity or measuring success rates - taking this holistic approach will ultimately lead to better outcomes for all involved parties!
9 Best Time Keeping Tools to be Considered in 2023
Time keeping is a major component of any business. It requires careful management and tracking to ensure tasks are completed on time, and employees remain productive. With the advancement of technology, new time keeping methods have become available that can help streamline processes, improve accuracy, and take the burden off managers. Here are the 9 best time keeping tools that can be used to make sure your workforce remains engaged and motivated.
The first tool is an online timesheet system which allows you to track employee hours in real-time without having to enter data into spreadsheets or other systems manually. This makes it easy for employers and employees to keep track of their work hours to avoid missing deadlines or incurring extra costs due to poor scheduling practices. Additionally, most online timesheets offer detailed analytics reports so you can identify areas where productivity could be improved.
Another useful tool is automated payroll software which helps minimize paperwork by automatically calculating salaries based on predetermined parameters such as age, experience level, etc. Automated payroll also ensures workers get paid accurately and on time each month – eliminating errors caused by manual calculations or incorrect bank details being inputted. Plus, this type of software comes with various reporting features that enable you to analyze metrics like overtime pay, vacation days taken, etc., giving you greater visibility over labor costs and ensuring compliance with relevant laws and regulations.
Finally, project management tools are essential for organizing teams around specific tasks or projects while providing transparency into progress made against goals set out at the beginning of the process. These types of tools allow teams to collaborate more effectively while reducing redundancy in communication channels between departments within your organization – leading to better results overall!
Toggl
Toggl is a great time keeping tool that can help you keep track of your day and manage your tasks. It has an easy-to-use interface, powerful tracking capabilities, and multiple integrations for productivity. With Toggl, users can:
Create projects & tasks: You can easily create projects and assign tasks to them, enabling you to break down complex activities into manageable steps. Plus, you can set deadlines for each task so that everything runs smoothly.
Track progress & measure results: Toggl's in-depth reporting feature provides quick insights on how projects progress over time, making it easier to identify areas where improvement is needed. This helps you stay focused on what matters most while also providing data points to inform future decision making.
Automate mundane processes: By automating repetitive procedures like assigning team members or setting up timesheets, you can save yourself valuable time and energy - allowing you to focus more on larger goals instead of getting stuck in tedious admin work.
In short, Toggl offers a comprehensive suite of features designed specifically to optimize your workflow and maximize efficiency – whether you're managing a large project or ensuring everything gets done on time. Whether you're looking for something simple or comprehensive, Toggl has got you covered!
Clockify
Clockify is an easy-to-use time keeping tool that can help streamline your workflow. It's a great option for anyone looking to keep on top of their project deadlines, track hours worked, and improve productivity. With its intuitive interface and straightforward setup process, Clockify makes it simple to start tracking your time right away.
The app also allows you to create projects and tasks with custom labels so you can easily see the bigger picture when reviewing reports. Additionally, features like timer reminders and offline support are available to ensure you never miss out on logging important activity data. Plus, users can share timesheets with team members or clients if needed - in addition to being able to export data into multiple formats for further analysis.
For those who want more control over how they use their timekeeping tools, Clockify provides advanced settings such as billable rates, tags and budgets, allowing you to customise how you analyze your work results. All this combined makes Clockify an excellent choice for businesses or individuals seeking comprehensive yet user-friendly time management solutions.
Rescuetime
Rescuetime is a time tracking and productivity tool that can help you keep track of exactly how much time you spend working on various projects. It monitors your activity in real-time, allowing you to identify activities that are taking up too much of your time. You can also set goals for yourself and use the data to determine which tasks are most important. With Rescue time, staying organised and productive is easy while getting the most out of your day.
The app lets you customize reports so you can analyze where your time went during each session. This allows you to adjust accordingly if something isn't going as planned. Several tools are available, including goal setting, insights into trends, blocking websites and more – all designed to help improve work efficiency.
If this sounds like something that could be useful for helping manage your workflow better, then give Rescuetime a try! Its intuitive interface makes setup simple, so you'll be able to start tracking your progress quickly without needing any technical knowledge. The dashboard provides an overview of how well (or not) you spend your hours throughout the day – ensuring that no minute goes wasted or forgotten about.
Timely
Timely is a great choice for anyone looking to monitor and improve their time management skills. It has an easy-to-use, intuitive interface that helps users stay on task. Plus, it allows them to set goals and reminders so they remember important tasks.
Overall, Timely provides an effective way to track workflows without manually logging in every few minutes or hours. It's also incredibly helpful for keeping yourself organized and motivated since its notifications remind you when something's due—which means fewer missed deadlines!
Harvest
Harvest is a great time-keeping tool for those who are looking for an easy way to manage their workload. It integrates seamlessly with popular calendars, such as Google and Outlook, so users can keep track of their tasks while they're on the go. Additionally, it has features that allow you to set reminders, schedule recurring appointments and even create reports.
One of the biggest advantages of Harvest is its user interface. It's intuitive and easy to use - no need for extensive training or complicated instructions. Plus, it allows team members to collaborate by assigning tasks and tracking progress in one place. This makes it ideal for businesses that employ remote workers or have multiple projects going at once.
Overall, Harvest is an excellent option if you're looking for an efficient way to keep tabs on your workday activities. Whether you're working from home or out in the field, this tool will help ensure that you stay organized and get things done quickly and accurately.
Hourstracker
Hourstracker is a timekeeping tool designed to help you keep track of how much time you spend on tasks and projects. It's easy to use, efficient, and offers detailed reporting capabilities so that you can monitor your team's progress. With Hourstracker, you'll be able to ensure that everyone's working toward the same goal in an effective way.
The software features customizable project tracking options with options for activities like client meetings or administrative tasks. You can also easily set up invoices based on hours worked and generated reports quickly with just a few clicks of the mouse. This makes it easier to manage employee time and ensure they're productive during their workday. Additionally, there's no need for manual entry since all data is securely stored online, and only authorized users have access to it.
Hourstracker also allows users to collaborate in real-time from anywhere in the world by having multiple people view one report at once without switching between windows or programs. So if you're looking for an easy-to-use yet powerful timekeeping solution then look no further because Hourstracker has everything that you need!
TIP: Make sure to take advantage of all of Hourstracker's features when setting up your account – they will save you time and energy while helping maximize efficiency within your organization!
Hours
Hours is a powerful time-keeping tool designed to help you get more organized and productive. It allows users to track their hours easily, store project data, and easily generate reports. With Hours, you can easily keep up with your daily tasks, projects, and deadlines - making it perfect for freelancers, entrepreneurs, or anyone else who needs to manage their time effectively.
What makes Hours so great is its intuitive interface that enables users to set up projects in no time. The app also offers features like Activity Timers which allow you to quickly start tracking how much time has been spent on specific tasks. Additionally, there are options like Reports and Invoicing which provide an easy way of keeping tabs on all your work activity as well as billing clients accurately.
Overall, Hours is a convenient and user-friendly solution for those looking for an efficient way to monitor their activities and stay productive throughout the day. Whether you're managing multiple projects or just need an easier way of tracking what you do each day - this platform provides everything needed for the successful management of your workload!
TIP: Get into the habit of checking in with yourself every so often while using Hours – take note of any patterns that may be forming around where your attention goes (or doesn't) when working towards meeting goals or completing tasks within a certain timeframe. This will give you valuable insight into better organizing future efforts!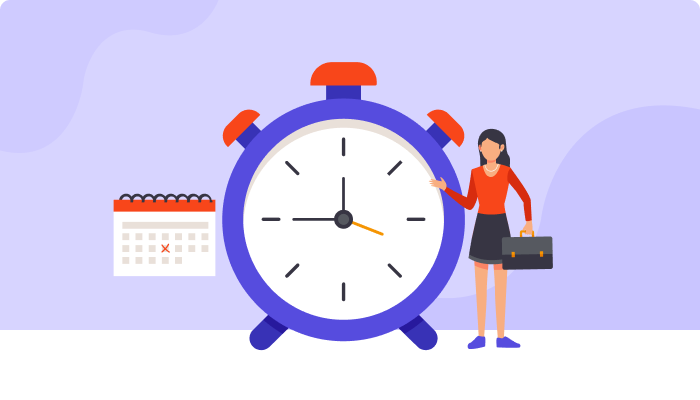 Paydirt
Paydirt is a comprehensive time-tracking and reporting tool designed to help businesses of all sizes maximize their profits. It allows users to track billable hours, manage client budgets, and identify areas for improvement in employee efficiency. With its easy-to-use interface and powerful analytics engine, Paydirt provides meaningful insights into how companies are spending their resources.
Paydirt's features go beyond basic time tracking: it also offers automated invoicing, project budgeting tools, staff scheduling capabilities, and detailed reports on the performance of individual employees. This makes it easier than ever before to keep tabs on every aspect of your business operations. Plus, you can export data from Paydirt with just a few clicks so that you have complete financial visibility at all times.
In short, if you're looking for an intuitive yet robust solution to monitor your timekeeping processes better and boost productivity levels across the board – Paydirt may be just what you need! Its user-friendly design and rich set of features ensure that you get the most out of your investment by helping you stay organized while identifying opportunities for cost savings or improved efficiency.
Clockly
Clockly is an innovative time keeping tool that makes it easy to track and manage your tasks. It's perfect for freelancers, small businesses, or anyone who wants better control over their schedule. With Clockly, you can set up reminders so you don't miss any important deadlines, plus create custom reports to help you analyze how well you're using your time.
When using Clockly, there are lots of benefits:
Easy Setup: Setting up a new account is straightforward, and the user can access all the features quickly.
Automated Reports: The app generates personalized reports with insights into your productivity during certain hours or days. You'll be able to see what activities took up most of your time and adjust accordingly if needed.
Flexible Scheduling Options: Users can customize their schedules according to their own availability or needs. This makes it easier to prioritize tasks by setting deadlines or break times throughout the day.
Integrations: Timely integrates with other productivity apps such as Trello, Asana, Gmail, Slack, Google Calendar, etc., making collaboration effortless among teams.
The best part about Clockly is its intuitive user interface. You'll find all the features right at your fingertips: drag-and-drop task management, recurring events, detailed analytics and more — making it a breeze to get organized and stay on top of things. Plus, everything syncs across devices so no matter where you go, your data will always be with you.
Clockly offers a lot of features without sacrificing ease-of-use. Whether you need something simple for tracking hours or more complex for managing projects, this app has covered you. Its powerful tools will help keep you productive and efficient while ensuring that nothing slips through the cracks, making it a great choice for busy professionals looking to maximize their productivity.
Get started with the leading Time Keeping Tool today! Sign Up 14 Day Trial
Conclusion
Finding the right time-keeping tools for your business can take time and effort. However, understanding how technology impacts timekeeping and creating an effective routine are key to success. With several options available on the market, it is important to ensure that you find one that best suits your needs – whether Toggl or Clockify, HoursTracker or Hours, Paydirt or Clockly.
It is also worth considering how these tools fit into your overall strategy and if they offer added value in terms of helping you manage projects more efficiently and effectively. Ultimately, having access to reliable data about hours worked will help you gain greater insight into where improvements could be made in order to streamline processes and increase efficiency.
Lastly, while there are many great time-tracking programs out there, they are all in line with replacing good old fashioned discipline when it comes to staying on top of tasks and managing our own time. Taking full advantage of the resources at hand by regularly assessing our progress against goals and objectives is essential in making sure we stay productive throughout the day.
Why Choose 500apps?
#1
All-in-One Suite with more than 50 apps
#2
Everything you need today and in the future for all departments
#3
Unbelievable value - the lowest pricing you will ever find
#4
Hosted in 6 locations for compliance and blazing speeds
#5
24/5 Support - FREE chat, email and phone
#6
Uncapped features - limits you will never reach humanly
#7
Managed and maintained everyday by a dedicated team
#8
No downtime - comes with a 99.9% uptime guarantee
#9
Supports a number of international languages
#10
We've everything covered - 90k+ trust us with their business
Join the SaaS Revolution
All-in-One Suite of 50 apps

Unbelievable pricing - $14.99/user

24/5 Chat, Phone and Email Support