Streamlining the Hiring Process with Easy Applicant Management
Streamlining the hiring process with Easy Applicant Management (RecruitHire) is a powerful tool for organizations. It provides an efficient and effective way to manage applicants that can dramatically decrease time spent on recruiting tasks while also improving the overall quality of hire. This article will explore how RecruitHire streamlines the recruitment process through applicant tracking systems, automated workflows, candidate communication tools, and more.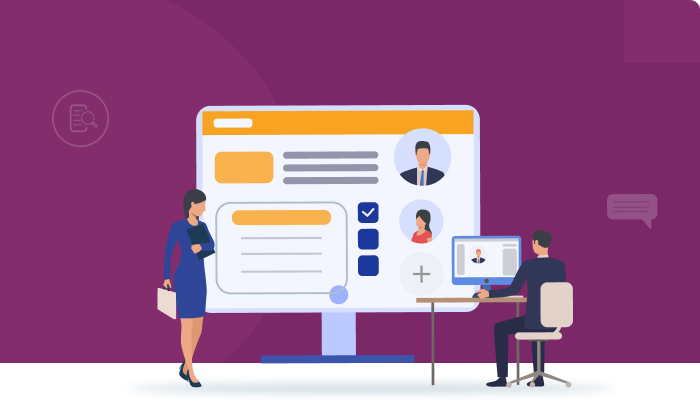 The recruitment process has traditionally been tedious and expensive due to manual paperwork and need for more automation. With the introduction of Easy Applicant Management (RecruitHire), however, organizations can reduce costs associated with traditional recruitment methods while simultaneously increasing efficiency in their processes. The software makes it easy to centralize data from various sources into one unified platform, which allows recruiters to quickly identify qualified candidates without having to search through each individual application or resume manually. Furthermore, recruiters have access to workflow automation, which eliminates the need for manual steps to move forward in the hiring process.
Easy Applicant Management (RecruitHire) offers numerous advantages over traditional applicant tracking systems by allowing recruiters greater control over every aspect of the recruitment process from screening applications to onboarding new hires. This article will examine these benefits in detail so that readers may understand why this technology is essential for any organization looking to increase its hiring success rate.
The Role of Applicant Management Systems in Modern Recruitment
The recruitment process has become increasingly complex and time-consuming in recent years. Applicant management systems present a viable solution to streamline the entire hiring journey, from managing job postings to candidate relationship building. Such systems are designed with features such as an applicant tracking system (ATS) and other automated functions that can provide employers with a comprehensive recruitment solution (RecruitHire).
A good applicant management system should have the ability to store the contact information of potential candidates, schedule interviews, track applications and automate administrative tasks related to selecting and onboarding new employees. This enables recruiters to save precious time by reducing manual processes associated with traditional recruitment strategies. Additionally, it can create multiple pipelines for different positions so that employers can better manage their incoming applications. Overall, modern applicant management systems offer innovative ways for employers to minimize costs and improve efficiency during the recruiting process by providing them with an efficient platform for managing applicants' data and automating certain steps in the recruitment workflow. Not only are these solutions beneficial in terms of saving resources, but they also allow recruiters to build relationships with prospective hires throughout the selection process.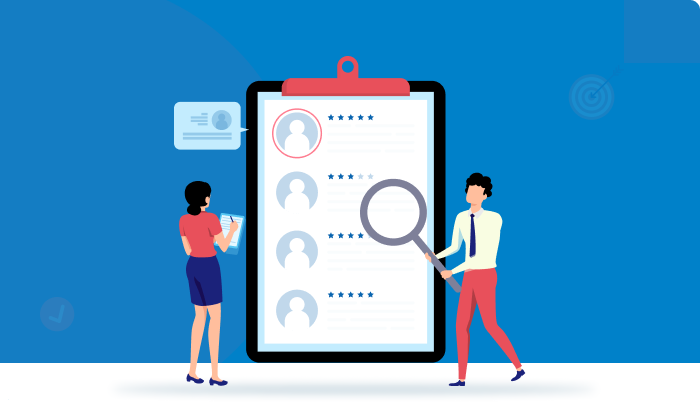 Improving Candidate Experience Through Effective Applicant Management
In the modern recruitment process, applicant management systems play a crucial role in improving the candidate experience. These systems allow recruiters to streamline tasks like managing communication with applicants and tracking their progress through the hiring process. This is done by using software solutions such as Applicant Management Systems (AMS), Candidate Relationship Management Systems (CRM) and Applicant Tracking Systems (ATS). Using these tools has multiple advantages for both employers and job seekers. For example, automated processes can save time and reduce errors while providing better visibility into the status of candidates throughout each step of the hiring process. Additionally, they help enhance relationships between employers and potential hires by enabling:
Efficient communication, which leads to improved employer-candidate interactions
Easy access to information about job postings
Automated reminders when application deadlines are approaching
Quick response times for inquiries or follow-ups from either side
Streamlined onboarding process once an offer is accepted
By utilizing effective applicant management systems, organizations can create a positive impression on potential employees and foster stronger connections beyond simply filling positions – this ultimately improves candidate engagement levels during recruiting efforts. Furthermore, it allows businesses to build long-term relationships with qualified professionals who may become future hires. Ultimately, creating a more streamlined and interactive recruitment experience will result in greater hiring efficiency.
RecruitHire
RecruitHire is a powerful management system that can streamline the hiring process. By effectively managing applicants, recruiters can improve the candidate experience and build long-term relationships. Through applicant tracking systems, automated processes reduce manual workloads, allowing recruiters to focus on engaging with candidates in meaningful ways.
Additionally, using an applicant management platform such as RecruitHire provides access to numerous features designed to simplify and expedite the recruitment process. These include resume screening tools, job board integration, emailing capabilities for interview scheduling, background checks and much more. These features help ensure a smooth transition from sourcing to onboarding for all involved parties. Organizations that utilize RecruitHire's comprehensive applicant management solution have seen improved efficiency when it comes to their hiring process while also creating quality experiences for candidates throughout the entire recruitment journey. This ultimately leads to establishing better relationships between employers and potential employees, providing a valuable resource for both parties moving forward.
Get started with the leading Applicant Management today! Sign Up 14 Day Trial
Conclusion
The hiring process is a complex, time-consuming task. Applicant management systems have revolutionized the recruitment industry by streamlining processes and improving the candidate experience. RecruitHire has been instrumental in this transformation as it provides an easy-to-use platform for companies to manage job postings, find qualified candidates, track applicants through each stage of the recruiting pipeline, and much more.
In addition to streamlining workflows, RecruitHire offers many features that make the applicant management system invaluable in modern recruitment. For example, its comprehensive analytics feature allows recruiters to identify better trends in data points like sources of hire or average time-to-hire at different stages, while its automated communication tools simplify outreach campaigns with customizable templates and notifications sent out across multiple channels such as email and text messages. This ensures that every candidate can stay caught up during their application journey.
Overall, RecruitHire's robust applicant management system helps organizations save time and money throughout every step of the hiring process, from posting jobs to onboarding new hires. It also promotes a positive candidate experience which is essential for attracting top talent in today's competitive market. By taking advantage of all the benefits offered by state-of-the-art applicant tracking systems like RecruitHire, employers can ensure smooth and efficient operations when seeking new hires for their organization.
Why Choose 500apps?
#1
All-in-One Suite with more than 50 apps
#2
Everything you need today and in the future for all departments
#3
Unbelievable value - the lowest pricing you will ever find
#4
Hosted in 6 locations for compliance and blazing speeds
#5
24/5 Support - FREE chat, email and phone
#6
Uncapped features - limits you will never reach humanly
#7
Managed and maintained everyday by a dedicated team
#8
No downtime - comes with a 99.9% uptime guarantee
#9
Supports a number of international languages
#10
We've everything covered - 90k+ trust us with their business
Join the SaaS Revolution
All-in-One Suite of 50 apps

Unbelievable pricing - $14.99/user

24/5 Chat, Phone and Email Support