Unlocking the Power of HR Software to Enhance Your Business
Unlock the power of HR Software to help boost your business and increase your bottom line. With the help of HR software, you can manage employee data, track performance, automate processes, and more.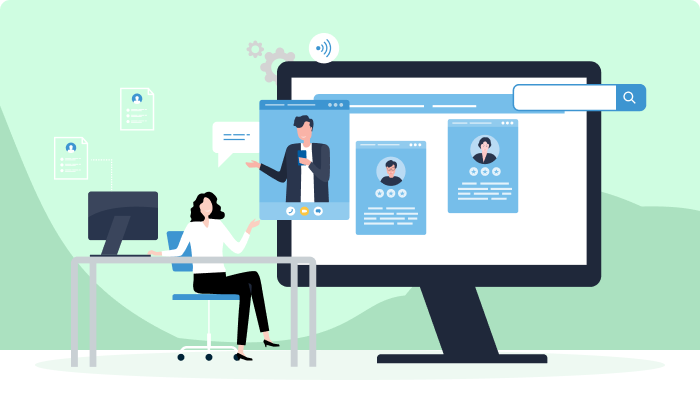 Are you looking for ways to increase the productivity and efficiency of your business? If so, HR software is one tool that can help you unlock your organization's potential. With the right software, businesses can streamline processes, automate tasks, and access real-time data to make informed decisions. So, let's explore how HR software can help enhance your business operations.
We'll look at what it offers regarding features and benefits and discuss why investing in a quality system is essential for success. Additionally, we'll provide insight into choosing the right solution provider that will best meet your needs. Refrain from letting antiquated methods keep your business from reaching its full potential; unlock the power of HR software today!
Why HR Software is Beneficial to Business?
HR software is a powerful tool that can help businesses of any size to maximize their potential. It helps with automating tedious tasks, streamlining processes and maximizing efficiency. By implementing an HR management system like HRSprout, businesses can gain access to tools such as applicant tracking systems (ATS), payroll processing, onboarding platforms, and more. These features provide important benefits which are essential for business success.
Automating manual processes and data entry saves time and energy for employees, freeing them up to focus on growing their business.
Reduced administrative costs associated with manual entry and human errors.
Ability to track performance metrics and analyse data across multiple departments.
Measure employee engagement levels and identify areas of improvement.
Monitor progress towards goals over time.
Unlock the power of HR technology and enhance business operations.
What to Look For in an HR Software Solution?
When running a successful business, the right human resource (HR) software can make all the difference. A comprehensive HR system like HRSprout helps streamline processes and optimize department efficiency. But how do you know what to look for in an effective HR software solution? Here are the things you should look in HR Software:
Identify specific HR management needs and prioritize accordingly.
Look for software with core features such as tracking attendance, managing payroll, creating profiles for employees, organizing employee data, and providing access to benefits information.
Consider if additional tools or integrations are necessary to tailor the program to unique business requirements.
Find a program with an intuitive interface and customizable dashboards to access important functions easily.
Ensure the provider offers reliable customer support services via phone or email.
By considering these factors when shopping around for different solutions, businesses can find an HR system best suited for their individual needs - one that unlocks its full potential and boosts productivity throughout their organization.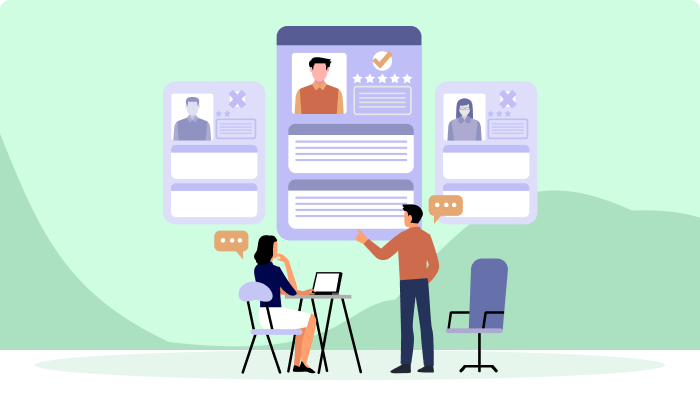 How to Implement HR Software in Your Business?
Implementing HR software in your business can be a great way to unlock the power of employee management and attendance tracking. But it's important to consider what system will work best for you. HRSprout is an ideal solution that allows businesses to access all their data in one place easily.
Identify Your Needs
The first step in implementing HR software in your business is identifying your needs. Human resource software can be used for various tasks, such as tracking employee data, managing payroll information and organizing performance reviews. The right solution will depend on the size and scope of your organization, so it's important to assess what features you need most.
HRSprout is one option that could help meet those requirements and provide an easy-to-use platform with all the necessary tools to manage HR efficiently. It has everything you need, from onboarding new employees to viewing timesheets or running reports on one intuitive dashboard. It also integrates with other systems like accounting and finance software, making tracking progress across multiple aspects of your business even easier. To ensure maximum productivity from day 1, research which solution best fits your company's unique needs before committing.
Research Your Options
When it comes to implementing an HR system in your business, researching your options is key. There are many choices, so narrowing down what best suits your needs can be overwhelming. Here's how you can quickly sift through and make the right decision:
Start by identifying which features are most important for your business. Employee management, attendance tracking, and payroll processing are all common components of an hr system that may be essential for running your business smoothly.
Compare different software providers with those features in mind, including HRSprout. Look into their pricing plans and customer reviews to get an idea of the value they offer.
Consider additional support services, like training and onboarding assistance as well as ongoing updates, to ensure that the system remains up-to-date and secure at all times.
Making sure you have all the necessary information before investing in any one solution will help you avoid costly mistakes down the line. Plus, having access to useful resources such as user forums or online tutorials can also save time during implementation and provide valuable insights on product usage tips straight from other user's experiences.
Get Buy-In
Getting buy-in for implementing Human Resource (HR) software into your business is critical. You must ensure that all stakeholders are on board, or it may fail to succeed. By researching the various HR software options available and introducing features like attendance management, you can create a compelling case for why this technology would help improve operations within the organization.
In particular, HRSprout offers comprehensive tools to make HR processes easier and more efficient. From tracking employee performance reviews and streamlining payroll systems to automating scheduling tasks and onboarding new employees - HRSprout has everything you need in one place. It even provides an internal messaging system where users can easily communicate with each other about their projects or assignments. These features will make any human resource management task simpler and faster for everyone involved.
With its intuitive interface and user-friendly experience, HRSprout makes it easy to get up and run quickly while providing robust support. Plus, its cost-effective pricing structure ensures that businesses of any size won't have to break the bank just to implement this helpful tool into their operations. So no matter what industry your company operates in, investing in HRSprout could pay off in spades over time!
Train Your Employees
Once you've received buy-in from your organization, the next step is to train your employees on the top HR software. Establishing a clear understanding of how it works and its benefits is important for them to use it effectively. Here are some key points to help make training more successful:
Make sure everyone understands why they need to use this new system.
Explain functionality, features and capabilities thoroughly.
Demonstrate how each feature can be used within daily processes.
Provide hands-on practice with HRSprout modules so users feel comfortable using them upon launch.
Offer ongoing support post-launch if any issues arise or questions come up.
Following these tips will create an environment where people feel confident about adopting the new software and understand its value for their day-to-day tasks.
Monitor And Evaluate
Monitoring and evaluation are essential steps to ensure that your HR software is successfully implemented in the business. This includes tracking employee performance against set goals to determine their performance. HRSprout can help businesses with this process by providing an intuitive dashboard system where employers can easily keep track of their staff's progress.
Moreover, regular evaluations provide feedback on what changes need to be made for better results. With HRSprout, you can use automated performance reviews, allowing employees and managers to give each other instantaneous feedback about work. You also have access to a library of resources related to training materials, job descriptions, and more, helping you optimize your organization's human resource management. All these features ensure that implementation processes run smoothly and everyone involved will have up-to-date information at all times.
Get started with the leading HRMS Software today! Sign Up 14 Day Trial
Conclusion
In conclusion, HR software is a powerful tool that can help businesses of all sizes to better manage their human resources. It can automate mundane tasks and free up time for more strategic activities such as talent acquisition and employee development. With HRSprout, businesses have access to an intuitive platform which offers comprehensive features tailored to meet the needs of any organization.
When selecting an HR software solution, it's important to consider cost, ease of use, security and scalability factors. Pay attention to details like customer service support levels and ensure the product you choose will fit your business objectives. Once you've chosen the right solution, the implementation should go smoothly with minimal disruption.
Many benefits are associated with investing in HR software solutions like HRSprout. Organizations can improve efficiency by taking advantage of its automated capabilities and customizability options while providing their employees with top-notch support services. Ultimately, unlocking the power of HR software allows businesses to maximize their potential and stay competitive in today's ever-changing market.
Why Choose 500apps?
#1
All-in-One Suite with more than 50 apps
#2
Everything you need today and in the future for all departments
#3
Unbelievable value - the lowest pricing you will ever find
#4
Hosted in 6 locations for compliance and blazing speeds
#5
24/5 Support - FREE chat, email and phone
#6
Uncapped features - limits you will never reach humanly
#7
Managed and maintained everyday by a dedicated team
#8
No downtime - comes with a 99.9% uptime guarantee
#9
Supports a number of international languages
#10
We've everything covered - 90k+ trust us with their business
Join the SaaS Revolution
All-in-One Suite of 50 apps

Unbelievable pricing - $14.99/user

24/5 Chat, Phone and Email Support