10 Quick and Simple Ways To Find Emails
Are you looking to find emails quickly and easily? With the vastness of the internet, it can take time to figure out where to start. But don't worry! This article will provide 10 quick and simple ways to track those elusive email addresses.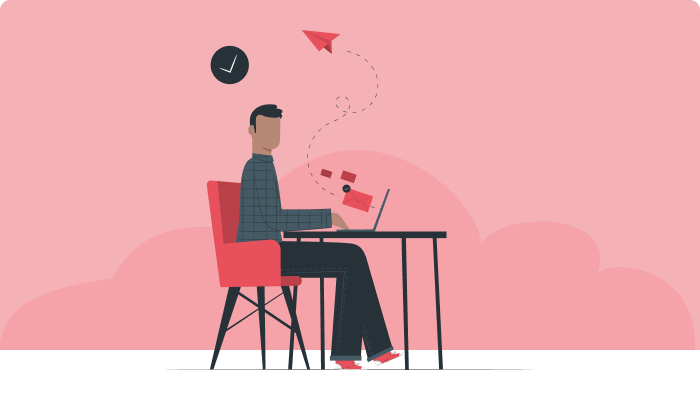 Doing a Google search is an obvious starting point, but there are other options out there that might surprise you. You could use online directories or social media platforms like Twitter and LinkedIn. We'll also discuss some paid services which may help yield better results if time isn't on your side.
Stay tuned and get ready: we have all the information right here! This guide will show you how to uncover valuable contact details with just a few clicks of your mouse - no matter what kind of industry or profession they're in.
Importance of Find Emails for Business and Personal Purposes
Finding emails is important for both business and personal purposes. It can help create a professional email address, as opposed to an informal one like a Gmail or Yahoo account. This helps establish credibility when engaging with customers and colleagues. Professional emails are also essential for lead generation; having the right contact information makes reaching out to potential leads easier.
Identifying Relevant Contacts
Identifying relevant contacts is essential for successful email outreach. To find emails from a certain domain, you can use services such as Leadsly that allow users to quickly and easily search through the web and social media sites to identify potential leads. You can also use this service to find companies or organisations' emails by searching their names; it's an efficient way to gather possible contact information for businesses.
Finding emails based on names is another effective method of reaching out to people interested in your product or services. There are various online tools available that make finding an individual's email address easier than ever before. For instance, if you know someone's name and company website, you can often locate their email address using the advanced search feature offered by most popular search engines like Google and Bing.
Communicating via email has become increasingly important in business and personal contexts. Using the right resources and techniques can help ensure that all necessary parties have been identified so that everyone is informed about any developments associated with your product or brand. With proper research, finding accurate contact information can be a simple task.
Keeping A Clean Database
Keeping a clean database is key to successful email campaigns. With leadsly, you can quickly and simply find the right contacts for your emails. This ensures that you send relevant messages to the people who will be interested in what you offer.
To keep your database up-to-date, there are several steps you should take:
Find email addresses from LinkedIn profiles: You can use tools like LeadSly to identify potential customers by their job titles and locations on LinkedIn so that you can find their contact details.
Use an ESP (email service provider) or CRM (customer relationship management) system: These systems allow you to store all of your contact information in one place, making it easier to manage large databases efficiently.
Create segmented lists: Segmenting your list into subgroups based on interests, demographics, or other criteria allows you to send targeted emails with more personalized content and better results.
Having a well-organized database of contacts makes it easy for businesses to stay connected with their target audience and ensure they get maximum ROI from their email campaigns. It also allows them to optimize their strategies over time as customer needs evolve. Keeping a clean database should be part of any business's ongoing efforts to manage its marketing initiatives effectively.
Avoiding Spam Filters
Avoiding spam filters can be a major challenge regarding lead generation. However, with the right tools and strategies in place, you can greatly reduce the risk of your emails going into someone's junk folder. Leadsly is a great tool that helps you avoid those dreaded spam boxes.
When trying to generate more sales leads via email, there are several key steps you should take:
Use an up-to-date list of contacts: This ensures accuracy and relevance for each recipient.
Make sure subject lines are clear and concise: Avoid using words like 'free' or 'sale', which will trigger automated filters.
Include unsubscribe options in every message: This lets people opt-out if they no longer wish to receive messages from you.
Utilize software such as Leadsly: Its features help ensure your emails aren't caught in spam filters.
Furthermore, it's important to remember that different countries have laws regarding sending marketing material through email, so make sure you're familiar with them before getting started. This way, you'll be able to maximize reach while avoiding any potential legal issues associated with breaking these rules. These measures will ensure that your emails remain safe from pesky spam filters!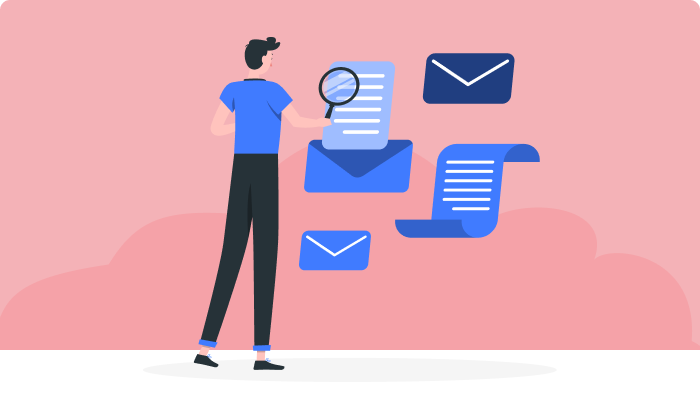 10 Quick And Simple Ways To Find Emails
Finding emails can be arduous, especially if you need to find them quickly and easily. But with the right methods, it's possible to locate email addresses in no time at all - here are 10 surefire ways to find any email address you may require.
Use An Email Finder Tool
Using an email finder tool is a great way to quickly and easily locate the emails you need. It's especially useful for finding the contact information of someone who isn't already in your address book. Leadsly is a tool designed to help users search through millions of online databases. With this powerful software, you can quickly identify prospects that match what you're looking for based on industry, job title or company size – all from the comfort of your own computer!
It's easy to get started with Leadsly's intuitive user interface, which provides accurate results within seconds. All you have to do is enter some basic criteria into its sophisticated algorithm, and it'll automatically generate a list of individuals that fit those parameters. Plus, if you ever need more detailed data about any of the contacts it finds, additional subscription options are also available.
When using Leadsly, accuracy is key; that's why they offer several ways to verify each lead before reaching out. You can check a prospect's LinkedIn profile or double-check against other sources like Google Maps or Crunchbase to ensure their details are correct. This ensures maximum efficiency when reaching out via phone or email campaigns because you know exactly whom you're targeting - no wasted time!
Search On Social Media Networks
Searching on social media networks can be a good way to find emails quickly and easily. With the right tool, you can discover the email addresses of potential leads in minutes. Leadsly is one tool that allows users to search for contacts on LinkedIn, Facebook, Twitter, and more.
The best part about using Leadsly is that it eliminates manual searching and provides accurate results within seconds. It also offers advanced filtering options to narrow down your search results by job title or other criteria. Moreover, the tool ensures all contact information is up-to-date and accurate before displaying it to you.
Leadsly helps make finding emails simple and straightforward. No more wasting time scrolling through pages of irrelevant results! Plus, they offer a free trial period so that you can try out their services without any commitment.
Use Google Advanced Search Operators
Using Google's advanced search operators is a great way to quickly find emails, especially if you're looking for specific people or organizations. Operators such as 'site:' and 'inurl:' are useful for finding email addresses on websites, while using the Leadsly tool can help track down contact information in seconds.
Advanced search operators enable you to narrow your results and make them much more relevant. For example, a simple query of 'contact' will bring up countless pages with that word somewhere in it. However, adding an operator like 'site:' followed by a URL will limit the results to just those webpages where the word appears. This makes searching through lists of contacts much easier!
The same goes for Leadsly, and this powerful tool allows users to quickly locate contact details from publicly available sources, including social media networks and directories. Users can get accurate information about their target individual without manually combing through various websites by entering parameters such as name, company or job title into its search bar. It's an efficient way to find emails in no time at all!
Use Professional Networking Sites
Professional networking sites are a great way to find emails quickly and easily. You can leverage these websites to uncover contacts in specific fields or industries and see what connections you may have that could help you get the contact info faster. Here are three reasons why it's worth taking the time to use professional networks:
More accurate information than other platforms.
Professionals join networks for business purposes.
Keep personal details up-to-date, particularly email addresses.
Discover important people who weren't on the radar before.
Invaluable relationships for future projects.
Leadsly provides unique insights by analyzing data from Twitter and LinkedIn.
Send direct messages with no limit on character length.
Allow attaching attachments as well.
In summary, using professional networking sites gives access to reliable contact information and opens the door for valuable new connections. It doesn't just save time when looking for someone's email address but offers added benefits like having extra space for communication and expanding one's network further.
Check The Contact Page On the Company Websites
Checking the contact page of a company website is one of the easiest and most reliable ways to find emails. You can use professional networking sites such as Leadsly to quickly uncover relevant contacts within an organization or industry you're interested in. This method has been proven to be equally effective for large businesses with multiple departments and smaller companies that may not have resources devoted to public relations management.
The best part about searching through a company's contact page is that it takes minimal effort and time. All it typically requires is visiting their official website and scrolling until you find a dedicated 'Contact Us' link, which will usually contain detailed information on how to get in touch with the right people at the business. In some cases, direct email addresses are listed alongside phone numbers and physical address details, making finding specific contacts much easier!
Search For Email Signatures
Searching for email signatures is an easy and effective way to find contact information. Tools like Leadsly can simplify the process by automatically gathering this data from web pages or other sources. After all, many people post their emails in a standard format as part of their signature block.
This method works especially well on a mass scale, such as searching hundreds of similar websites. By using a tool like Leadsly to automate the process, you don't have to sift through every page manually. Plus, it's much faster than going one by one and assessing each website individually.
Overall, using tools like Leadsly for finding email signatures is an efficient approach that saves time and energy. TIP: Make sure your search parameters are set correctly so that you're getting accurate results!
Check Professional Profiles
Finding emails quickly and easily is a must for any business professional. Checking professional profiles can be one of the best ways to do this. Websites such as Leadsly are useful resources for locating someone's email address.
You can find their current or past contact details by entering information about an individual. This includes phone numbers, physical addresses, and email addresses. You may also be able to access other social media accounts associated with that person. It's a great way to build a complete picture of who you're searching for to get all the necessary contact information.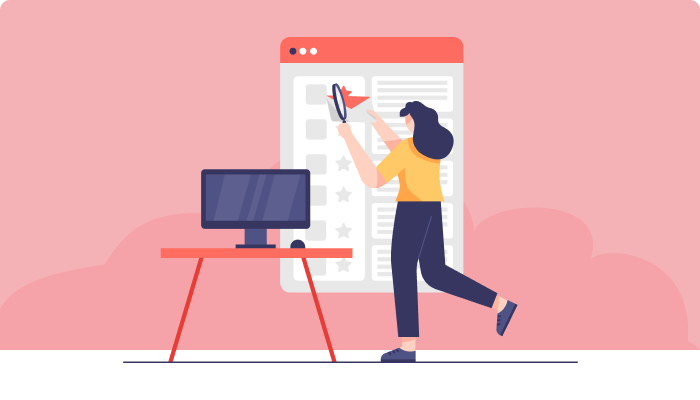 Use Professional Directories
Professional directories are one of the quickest and simplest ways to find email addresses. By leveraging sites such as Leadsly, you can search through millions of profiles to identify people with a specific title or skill set. This allows you to narrow your results significantly, so you don't have to waste time manually searching for emails online. Additionally, these services often provide contact information not available on the person's social media profile, increasing the likelihood of success when reaching out.
The benefit of using a directory like Leadsly is that it also includes other valuable information about each individual. Such data could include their location, current job title, company, and any additional qualifications they may possess. Access to this type of information helps ensure that you are connecting with the right person who can make decisions or take action regarding your query or offer.
Use Lead Generation Tools
Lead generation tools can be a great way to quickly and easily find emails. Not only do they save time, but these services also provide access to the valuable contact information that might otherwise have been difficult or impossible to obtain. Among the many options available, Leadsly stands out as one of the most comprehensive solutions on the market.
This powerful tool allows users to search through thousands of publically-available directories with just a few clicks of the mouse. It provides detailed profiles for each entry in its database, so you can get an accurate picture of who you'd like to contact before sending out any emails. Furthermore, it has advanced filtering capabilities that allow you to narrow down your results further based on criteria such as location and industry.
Lead generation tools are a fantastic resource for anyone looking for quick and simple ways to find email addresses. With Leadsly's extensive directory and customizable filters, it offers one of the best options available today for finding leads and building relationships with potential customers or partners.
Ask For Referrals
Asking for referrals can be an effective and quick way to find emails. It works by leveraging the contacts of your network. You could reach out to colleagues, friends or even family members who may have a connection with someone that you need to get in touch with.
Referral networks like Leadsly make it easy to build relationships with new potential partners and customers quickly. You can create lists of people you would like to contact with referral networking platforms and start building relationships through direct messages or emails. This is a great way to establish trust before making cold calls or sending promotional materials.
Get started with the leading Find Emails today! Sign Up 14 Day Trial
Conclusion
Finding emails can be a daunting task. Whether looking for business contacts or trying to reach out to family and friends, locating the right email addresses is key. Fortunately, several quick and simple ways to find emails don't require you to pull your hair out in frustration. From checking professional profiles, using professional directories, lead generation tools like Leadsly, asking for referrals, and more, if you know where to look, finding those elusive email addresses won't be such an intimidating prospect anymore.
Having a clean database of contacts also helps ensure the timely delivery of any communications sent via email. It also ensures that messages do not get stuck in spam filters which could damage relationships with customers or other important stakeholders. With automated solutions like Leadsly available at our fingertips, it has always been challenging to manage contact databases and ensure they remain up-to-date and free from errors or duplicates.
Access to accurate email information can help businesses save time while building strong customer relations by helping them stay on top of their communication efforts better than ever before. By following the 10 quick and simple ways outlined here today, including leveraging lead generation services like Leadsly, anyone should have no trouble getting their hands on the data they need when they need it most!
Why Choose 500apps?
#1
All-in-One Suite with more than 50 apps
#2
Everything you need today and in the future for all departments
#3
Unbelievable value - the lowest pricing you will ever find
#4
Hosted in 6 locations for compliance and blazing speeds
#5
24/5 Support - FREE chat, email and phone
#6
Uncapped features - limits you will never reach humanly
#7
Managed and maintained everyday by a dedicated team
#8
No downtime - comes with a 99.9% uptime guarantee
#9
Supports a number of international languages
#10
We've everything covered - 90k+ trust us with their business
Join the SaaS Revolution
All-in-One Suite of 50 apps

Unbelievable pricing - $14.99/user

24/5 Chat, Phone and Email Support