Top 7 Benefits of Using a CRM Tool in Your Business
Customer Relationship Management (CRM) tools allow companies to manage customer interactions, track data, automate processes, and streamline communication between departments. These systems are used by businesses large and small across various industries; however, they can offer even greater value when deployed with specific goals in mind. Understanding the tangible benefits of having a comprehensive CRM system in place makes it easy to see why these tools should not be overlooked or underestimated.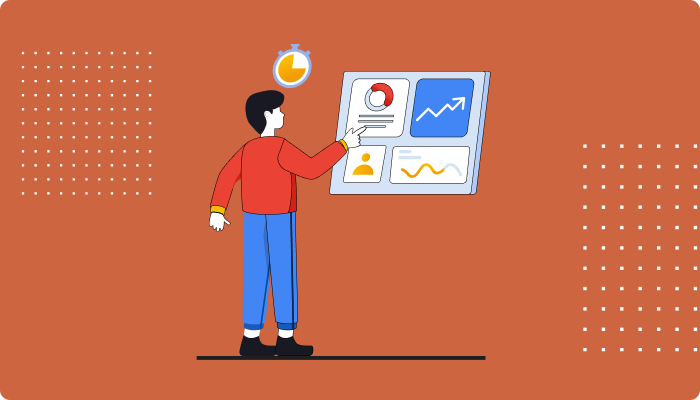 From increased efficiency and improved customer service to better decision-making capabilities and cost savings, countless ways implementing a CRM system into your business can help drive growth, profitability, and operational excellence. Keep reading as we explore each of these potential advantages in more detail!
What Is a CRM Tool?
A Customer Relationship Management (CRM) tool is a powerful business solution that helps organizations collect, store and analyze customer data. This technology aids in streamlining lead management processes for sales teams, improving overall efficiency. CRMs can manage all aspects of the customer life-cycle; from initial contact and engagement through final sale or service delivery.
Using a CRM system enables businesses to gain insights into the behavior of customers and potential leads, making it easier to identify patterns in their buying habits. It also enables companies to track performance metrics by team member or region so they can adjust strategies accordingly. With this information at hand, businesses can anticipate customer needs better, resulting in higher conversions rate on potential leads as well as improved customer satisfaction levels. An effective CRM platform provides access to automated marketing campaigns, increasing brand awareness and loyalty over time.
Businesses can improve operational efficiencies by using a CRM tool while gaining valuable insight into their target markets. Through streamlined lead management processes and automated marketing campaigns, companies will experience increased productivity and more engaged customers – both key contributors to long-term success.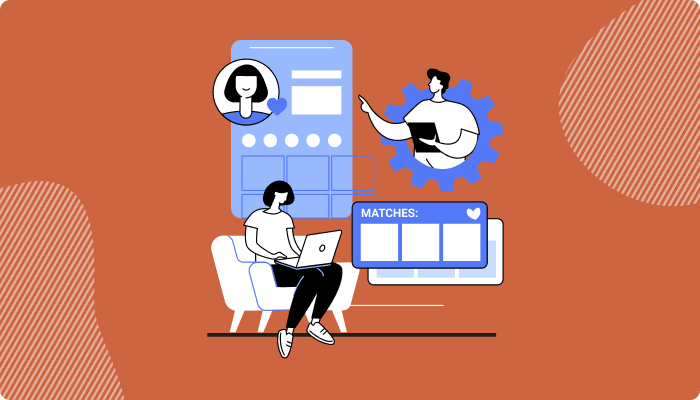 How Can CRM Tools be Beneficial for Business?
Having a CRM tool in your business can improve any company's overall efficiency and productivity. It helps streamline processes, provide better customer service, and ensure that all data is organized properly. Here are some of the top benefits of using a CRM tool for businesses:
Allows businesses to store customer information and automate tedious tasks such as sending emails or following up on leads.
Enables collaboration between departments within an organization, providing real-time updates on departmental activities.
Automated reporting features make detailing progress easier and faster than ever before.
Its integration capabilities allow different applications, like invoicing platforms or payment processors, to work together seamlessly.
Its scalability makes it ideal for small businesses who don't need complex solutions.
It offers insights into consumer behavior, allowing marketers to measure performance against goals set out earlier by management.
It maximizes a business's return on investment by saving time and money in the long run.
How to Choose the Right CRM Tool for Your Business?
Choosing the right CRM tool for your business is an important decision that shouldn't be taken lightly. The type of software you choose will greatly impact how your team interacts with customers and streamlines workflow automation. If you're considering using a CRM tool, here are some tips to help make sure it's the best fit for your company.
Look for customizable templates or drag-and-drop functions to ensure users get up to speed quickly and efficiently.
Make sure the CRM you select has enough room to accommodate growth while still providing all the core capabilities needed by your team.
Consider any additional integrations that may become useful in helping automate various aspects of customer relationship management, such as workflow automation.
Look out for third party tools designed specifically for specific industries, as these often provide industry-specific solutions not available elsewhere.
Top 7 Benefits of Using a CRM Tool in Your Business
CRM tools have quickly become an invaluable asset to businesses of all sizes. Not only do they provide an easy way to store customer data, but they also offer many other benefits that can help your business grow. From increasing efficiency to boosting customer loyalty, using a CRM tool can help your business stay organized, efficient, and profitable. By leveraging the seven key benefits of using a CRM tool, your business can stand out from the competition and remain successful for years to come.
Improve Customer Service
Using a CRM tool in your business is an excellent way to improve customer service. It's designed to help you keep track of customers, their interests and preferences, as well as provide timely responses when needed. With the right software, like CRM.io for example, you can easily manage customer relationships with ease.
CRM software helps streamline processes such as data entry and tracking, making it easier for businesses to organize information quickly and accurately. This means that teams don't have to spend time manually entering each customer's information or searching through paper records. They can access all this data instantly from one central system.
Clearly, using a CRM tool in your business brings many benefits related to improving customer service - from more efficient operations to better communication between representatives and customers. The key is selecting the right software for your specific needs and objectives. CRM.io provides great features which are tailored towards meeting these goals effectively.
Build Stronger Customer Relationships
Building stronger customer relationships is one of the major advantages of using a CRM tool in your business. With cloud-based CRM software, you can easily maintain and nurture connections with customers by deploying automated marketing campaigns, responding to inquiries promptly, providing personalized messages, and more. Moreover, you get access to data that reveals valuable insights about their needs, preferences, and buying behavior. This helps you come up with ways to better serve them according to their individual requirements.
Increase Sales
Increasing sales is one of the key benefits of using a CRM tool in your business. With CRM.io, you can easily track customer interactions, store valuable data and insights about customers, and better understand their needs to create tailored solutions that meet them on an individual level. It also helps streamline workflow automation processes so you can quickly reach out with offers when appropriate.
With CRM.io's powerful features, it's easier for businesses to close more deals faster than ever before, all while strengthening relationships with existing customers. Plus, you have access to tools that help identify new opportunities within current accounts as well as uncovering future prospects outside of your existing database. This makes it easy to expand into new markets without relying solely on manual efforts or traditional marketing approaches.
Improve Marketing Campaigns
The use of a CRM tool in your business can help improve marketing campaigns, making it easier to maximize opportunities and drive results. With features like workflow automation, you can ensure that all tasks are completed efficiently and on time. This eliminates guesswork and ensures that no steps are missed when executing a campaign.
Automate Processes
When it comes to running a successful business, automation can be a true game-changer. By leveraging the power of workflow automation through CRM.io, businesses are able to streamline their processes and save time in the long run.
Automation is especially useful when it comes to data entry and customer engagement tasks. It eliminates tedious manual work by taking over mundane tasks such as creating profiles for customers, entering their contact information into databases, or sending follow-up emails after interactions with clients. This allows employees more time to focus on other aspects of their job instead of spending hours manually completing simple tasks. Additionally, automated processes make sure that all necessary steps are completed every single time, no errors!
Using CRM.io's workflow automation capabilities helps reduce costly mistakes due to human error while also freeing up resources for higher value activities like deepening relationships with existing customers or finding new ones. Moreover, its powerful analytics tools provide real-time insights into how different processes perform so businesses can continuously adjust them accordingly for optimal results. Overall, automating processes with CRM.io offers an array of benefits that help companies scale quickly and remain competitive in today's market.
Streamline Operations
Streamlining operations is one of the top benefits that businesses gain from using a CRM tool like CRM.io. It's an effective way to manage customer relationships and automate processes, saving time and money in the long run.
Workflow automation allows companies to streamline their daily operations by eliminating manual tasks and reducing errors. For example, automated workflows can be used to track all customer communication over email or text messages while also monitoring any changes made within the system. This helps reduce repetitive tasks, free up staff members' time for more important projects, and provide better customer service.
Reduce Costs
Reducing costs is one of the major benefits of using a CRM tool in your business. With a CRM, you can better manage customer data and automate tedious tasks that previously took up valuable time. This workflow automation helps reduce costs by eliminating manual labor and streamlining operations to maximize efficiency.
CRMs also make it easier to store information, helping businesses save money on IT resources like storage space or software licenses. Additionally, with an advanced CRM system, companies can analyze their customers' behavior more closely for targeted marketing campaigns, reducing operational costs associated with mass mailing initiatives.
Get started with the leading CRM Tool today! Sign Up 14 Day Trial
Conclusion
The use of a CRM tool can bring many benefits to businesses. It enables companies to improve their customer service, build stronger relationships with clients and customers, create more effective marketing campaigns, automate processes, streamline operations, and reduce costs. Investing in the right CRM tool for your business is essential in order to maximize the value it brings.
CRM.io offers an innovative cloud-based platform that meets all these needs, providing users with access to powerful features such as contact management, sales tracking, analytics tools and automation capabilities. With its intuitive user interface and comprehensive set of features, it is one of the best solutions on the market for helping businesses get the most out of using a CRM tool.
Why Choose 500apps?
#1
All-in-One Suite with more than 50 apps
#2
Everything you need today and in the future for all departments
#3
Unbelievable value - the lowest pricing you will ever find
#4
Hosted in 6 locations for compliance and blazing speeds
#5
24/5 Support - FREE chat, email and phone
#6
Uncapped features - limits you will never reach humanly
#7
Managed and maintained everyday by a dedicated team
#8
No downtime - comes with a 99.9% uptime guarantee
#9
Supports a number of international languages
#10
We've everything covered - 90k+ trust us with their business
Join the SaaS Revolution
All-in-One Suite of 50 apps

Unbelievable pricing - $14.99/user

24/5 Chat, Phone and Email Support