Best RPA Software in 2023
Automate and simplify repetitive tasks. You can let robots take care of the tedious and time-consuming tasks for you, so you can focus on the other activities.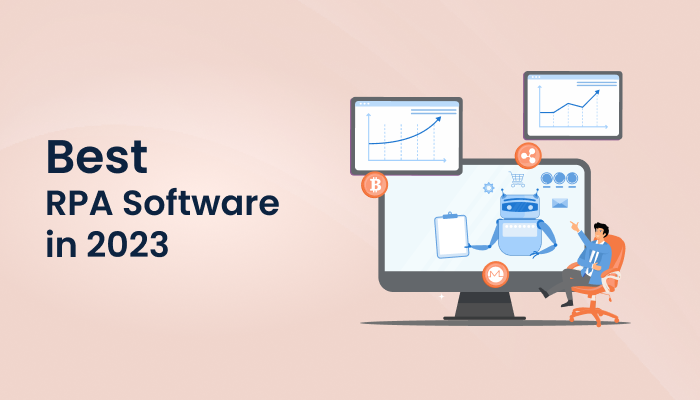 RPA software is a collection of technologies that enables businesses to automate business processes, potentially saving them time and money. RPA streamlines repetitive, time-consuming tasks, increasing productivity and efficiency within an organization.
How does it work?
RPA software uses artificial intelligence and machine learning to identify repetitive processes, automate them with computer programs, and then predict how the process will proceed. As a result, you might be able to run your business more effectively and save money by using fewer employees.
What types of applications can you use?
RPA technology can be applied in a countless number of industries, such as finance & accounting, healthcare, manufacturing, retail, transportation & logistics, and more. Examples include the processing of customer inquiries by contact centre staff, the handling of large deposits by bank tellers, the stocking of shelves by warehouse staff, and even the management of accounts by sales representatives.
As varied as the applications they help automate are the characteristics of robotic process automation (RPA) software.
Here are a few of the most popular features:
Data scraping:- Scraped data from a website, database, or other source can be used to build an automated procedure. For instance, you could scrape employee data and store it in a database so that you could use it to generate reports later.
Chatbot development: Chatbots make it simple to automate customer service tasks like returning phone calls and responding to emails. Chatbots are helpful for walking customers through processes, but they might also learn over time and improve their customer service skills based on prior interactions.
Machine learning: Artificial intelligence (AI) technology is used by this RPA software to analyze large data sets and identify patterns that would otherwise be too difficult for people to recognize on their own. This kind of software is typically used in sectors like healthcare where there may be a lot of data but little time or money to manually process that data into useful insights for decision-makers in businesses or organizations across sectors like banking, insurance, retail stores, etc.
List of Top 10 RPA Software
Automate repetitive tasks using BotPath. Whether you want to improve workplace productivity or just make life easier, BotPath can help. We provide you with a way to automate repetitive tasks by creating and deploying smart bots that can perform fundamental tasks like information searching, interacting with other bots, and more. Using our enterprise-grade templates or our custom bot creation, you can use robotic process automation (RPA) with rule-based automation to maximize your AI processes.
Furthermore, we give you access to powerful scraping tools that enable you to extract data from any website using powerful expressions. As a result, we are able to provide information such as population statistics for specific cities or local time for all countries. Last but not least, we've also developed a straightforward Chrome extension that enables you to create an infinite number of processes using Chrome's extensibility API in order to improve process effectiveness inside your business.
Features
Workflow Automation
Computer programs known as "bots" are capable of finishing tasks independently. They are frequently used at work to automate particular tasks and give their users more time. Using the BotPath platform, which enables the creation of bots, users can build adaptable bots.
Data management
Users can sign up on the website and save their information there. Additionally, users can access it using any device they own. This function assists organizations in securely managing their data and providing access to the right people at the right time (e.g., salespeople, and managers).
Capture responses
When participating in online conversations, users can use BotPath's capture tool to record the other participants' responses, which can then be used as needed in the future (e.g., when writing copy for an email campaign). By avoiding hiring extra workers just for this purpose, this feature saves businesses time and money.
Bot
They are highly developed software robots that can help you accomplish more. We're excited to see what bots can accomplish in the future as they spread more widely.
UiPath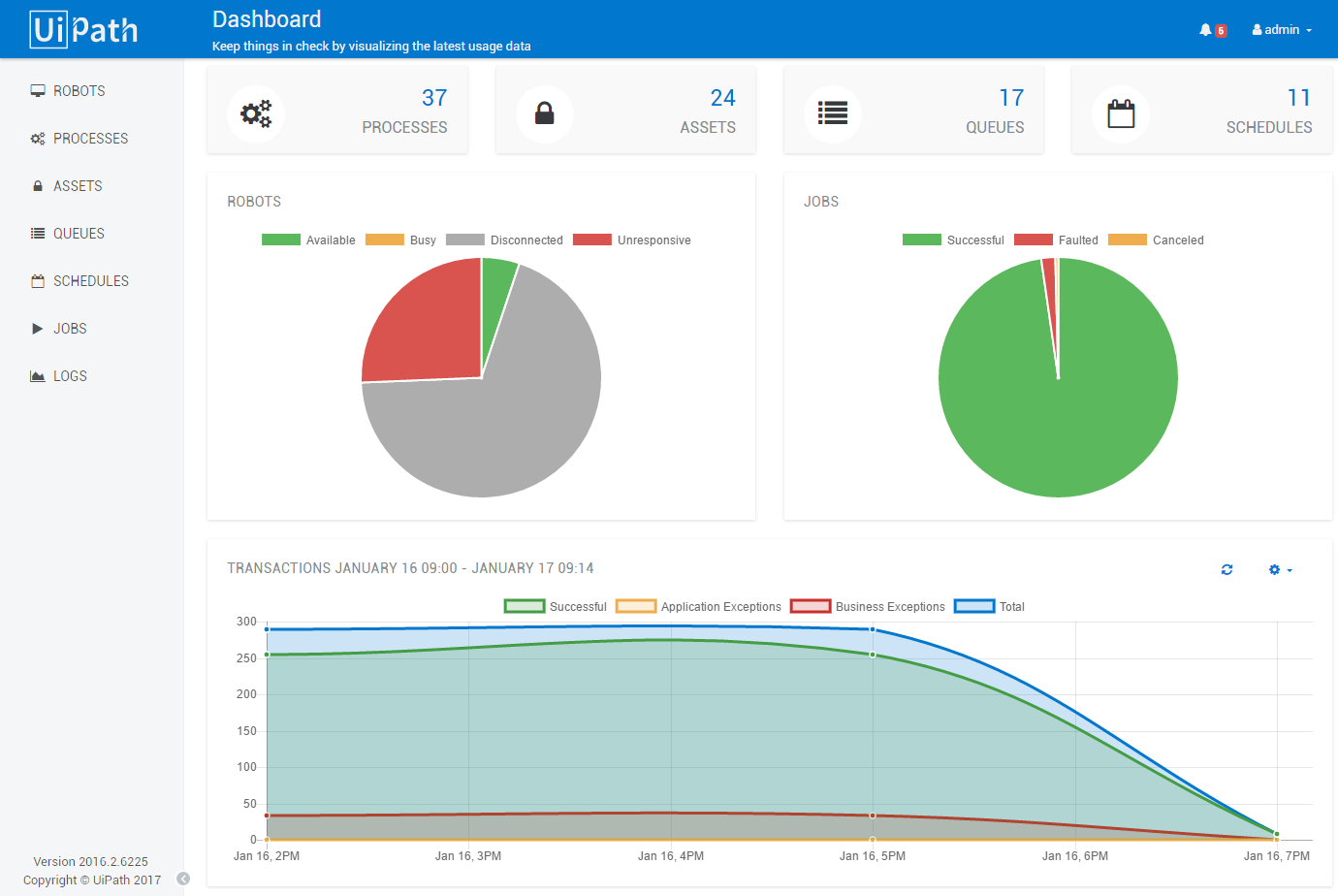 For automating workflows and processes, which are frequently intricate, UiPath is a potent tool. Any size of business, from small to large, can be handled by this tool. If you want to use it, you don't need to worry about setting up or managing servers because it also works with Citrix.
Features
Drag and Drop Workflow
The UiPath user constructs visual process stages by dragging and dropping related tasks onto the graphical workspace. Record and Playback Routine tasks can be automated very easily with UiPath's record-and-playback feature. By recording a task, you can save time and money while also ensuring that each activity is completed as intended. The system will carry out the task automatically.
Advanced Scraping Options
A sophisticated scraping tool is available in UiPath for automating difficult, multi-step processes. In high-security organizations with stringent compliance requirements, this capability is especially helpful.
High Security and Robustness
The high security features of UiPath make sure that only authorized users can access company resources and safeguard data from unauthorized access. Every step of your workflow includes these features, including the option for users to log in using their own credentials when using any UiPath application or service.
Automation Anywhere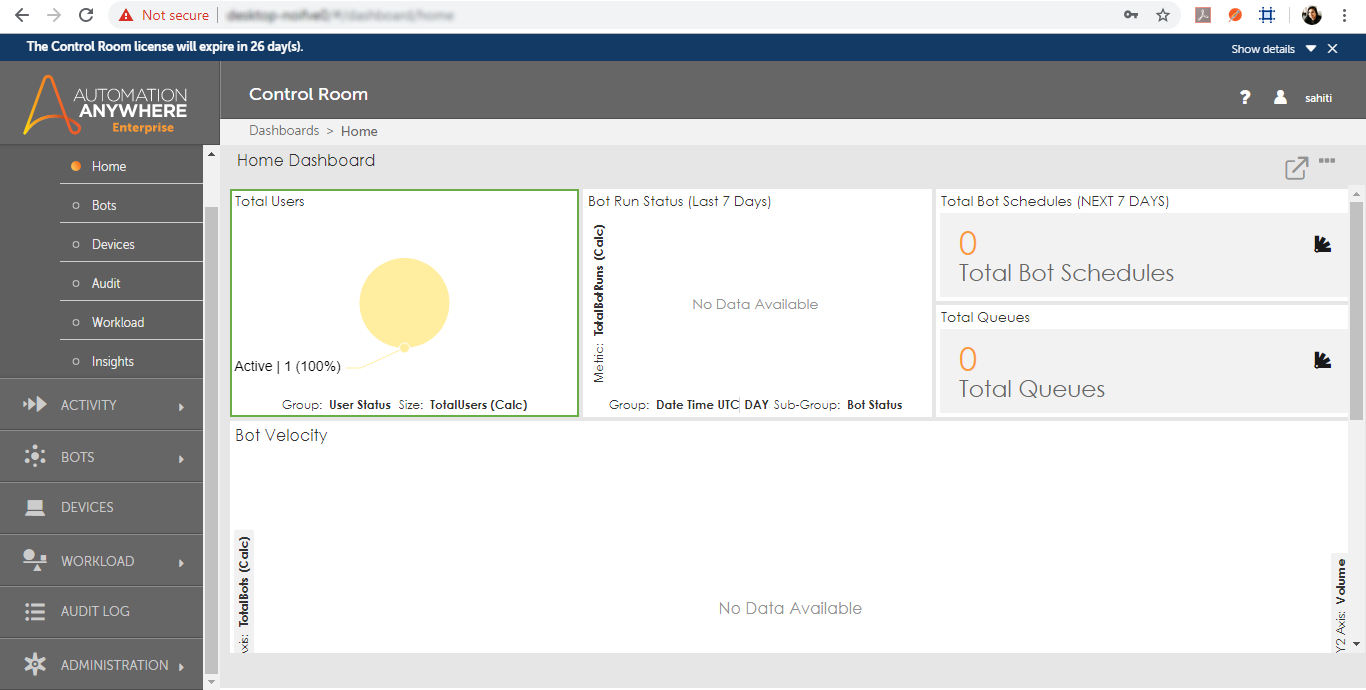 An on-premises and cloud-based tool for automating business processes is called Automation Anywhere. Medium and large businesses looking to automate their business processes should use this user-friendly application.
Features
Job Editor
The drag-and-drop capabilities of Automation Anywhere make it simple to create jobs from toolbox objects. The user can modify, dissect, and even improve the recorded tasks with the aid of the task editor. There are about 380 actions in the task editor, including
Process Designer
This function enables the development of a graphic representation of corporate processes that is internal and simple to comprehend. It is designed to automate processes that incorporate numerous jobs into a sequence as well as fallback procedures in the event that a step fails.
Report Creator
The user can create and print reports that show the execution history of particular tasks using the automation anyplace RPA capabilities. Additionally, it enables the creation of unique reports. The task timeline, task run, workflow timeline, and visual elements of the AA tool
Trigger Manager
Workflows or tasks may be executed as a result of external events like the start or stop of a process or service, a file or folder change, or a change in CPU usage or disc space.
Aiwozo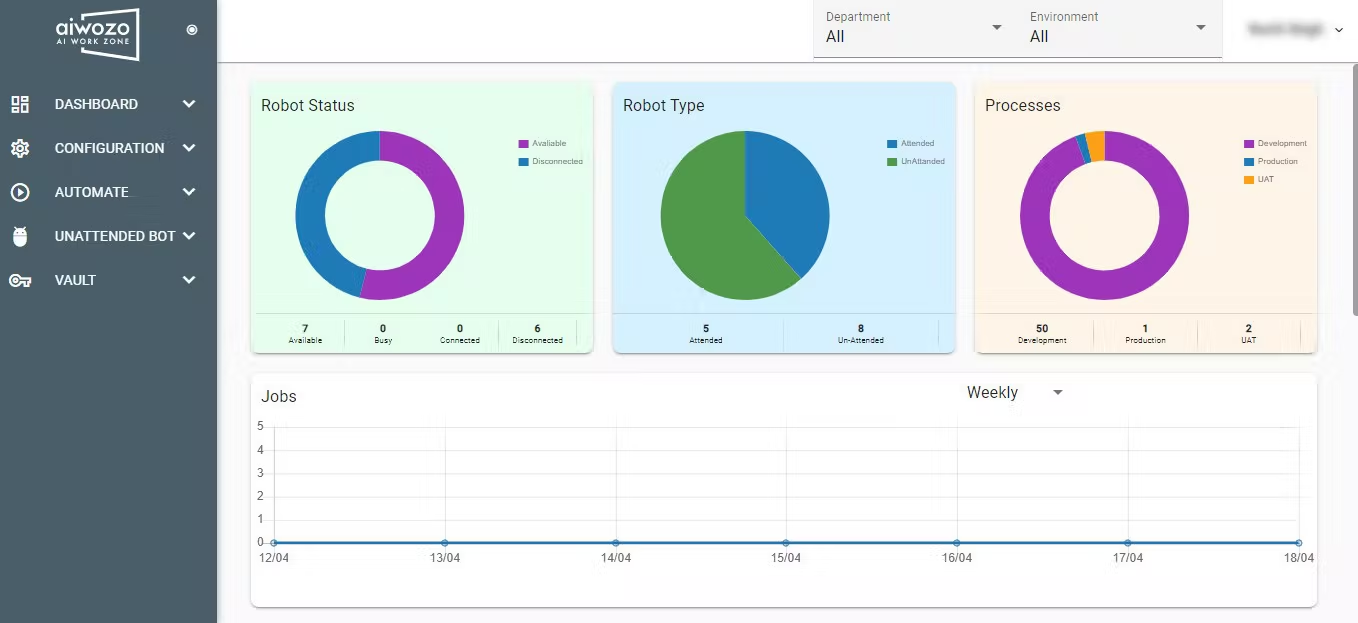 Aiwozo eliminates time-consuming and tiresome tasks by fusing the power of AI with conventional business procedures. With the aid of cutting-edge machine learning algorithms, it analyzes large amounts of data and makes real-time predictions about the future. This makes it possible for businesses to automate processes that were previously too expensive or challenging to automate.
Features
Visual Editor
With the innovative visual editor, you can quickly build your bot and add it to your app. Pre-Built Templates:- You can choose from pre-built templates or create your own custom automation by combining existing ones with your own ideas
Custom Automation
Create custom automation rules, so that your bot is always working exactly the way you want it to.
Ease of Bot Creation
Automation system is built using our own internal code, so there's no need to worry about compatibility issues between different platforms or systems.
IBM RPA
For any company, the rise of RPA has changed the game. It has made it possible for businesses to expand the scope of their automation operations. But scaling up can be challenging. Building a process that is not only scalable and repeatable but also satisfies the unique requirements of each customer while maximizing business efficiency is the aim.
Features
Workload Management
Automate manual work and increase efficiencies by automating mundane tasks with IBM Watson.
Attended Bots
Use IBM Watson Assistant to learn human-like conversation skills and interact with your application with natural language processing (NLP).
Scheduling
Use IBM Watson Assistant to schedule tasks according to calendars and availability.
Low-Code Authoring Tools
We give our clients low-code authoring tools so they can build their own apps without having to write any code. This means that less time will be spent on development and more time will be spent on producing the most important products!
Blue Prism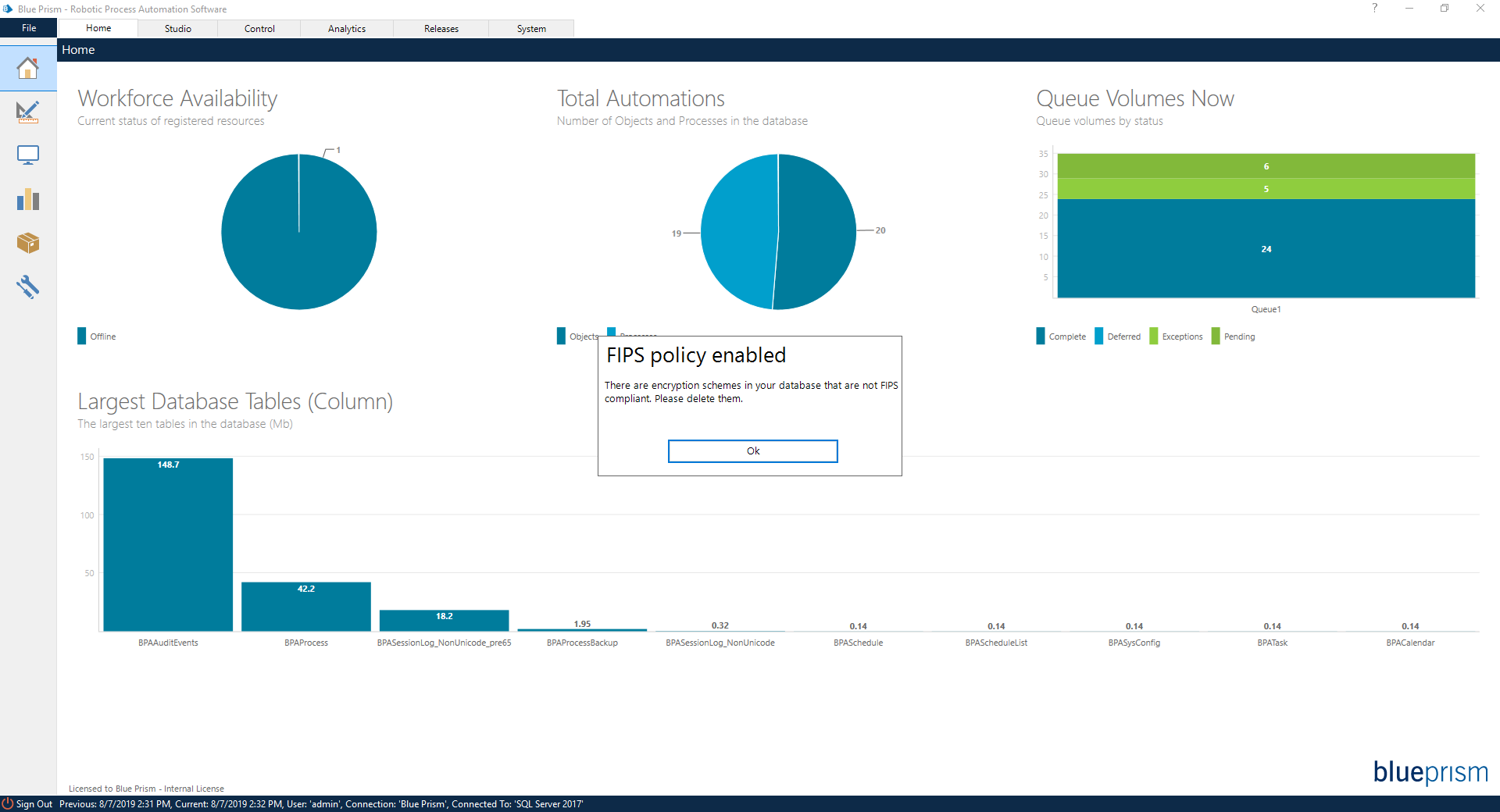 A tool for making any kind of application is called Blue Prism. It is simple to set up and user-friendly for developers, but it can also be used by people who are not programmers. For medium-sized and large businesses, this product is perfect.
Features
Advanced Scheduler
The Blue Prism Product architecture, which is based on resource pooling, includes Advanced Scheduler as a potent component. This option simply organizes the system's modes by routine and schedule. This architecture enables you to build as many pools as you require while maintaining the overall schedule.
Web API
Blue Prism software provides a graphical user interface for configuring Artificial Intelligence Solutions from its ecosystem partners' technology.
Robot Screen Capture
The robot screen in the Central Control Room can be captured using Remote Visualization Technology. This screen capture can result in faster process creation, testing, and deployment.
Advanced Scheduler
Advanced Scheduler is one of the key elements of the Blue Prism Product design, which depends on resource sharing. This option merely lists and arranges the system's modes according to their schedule and routine.
Keysight's Eggplant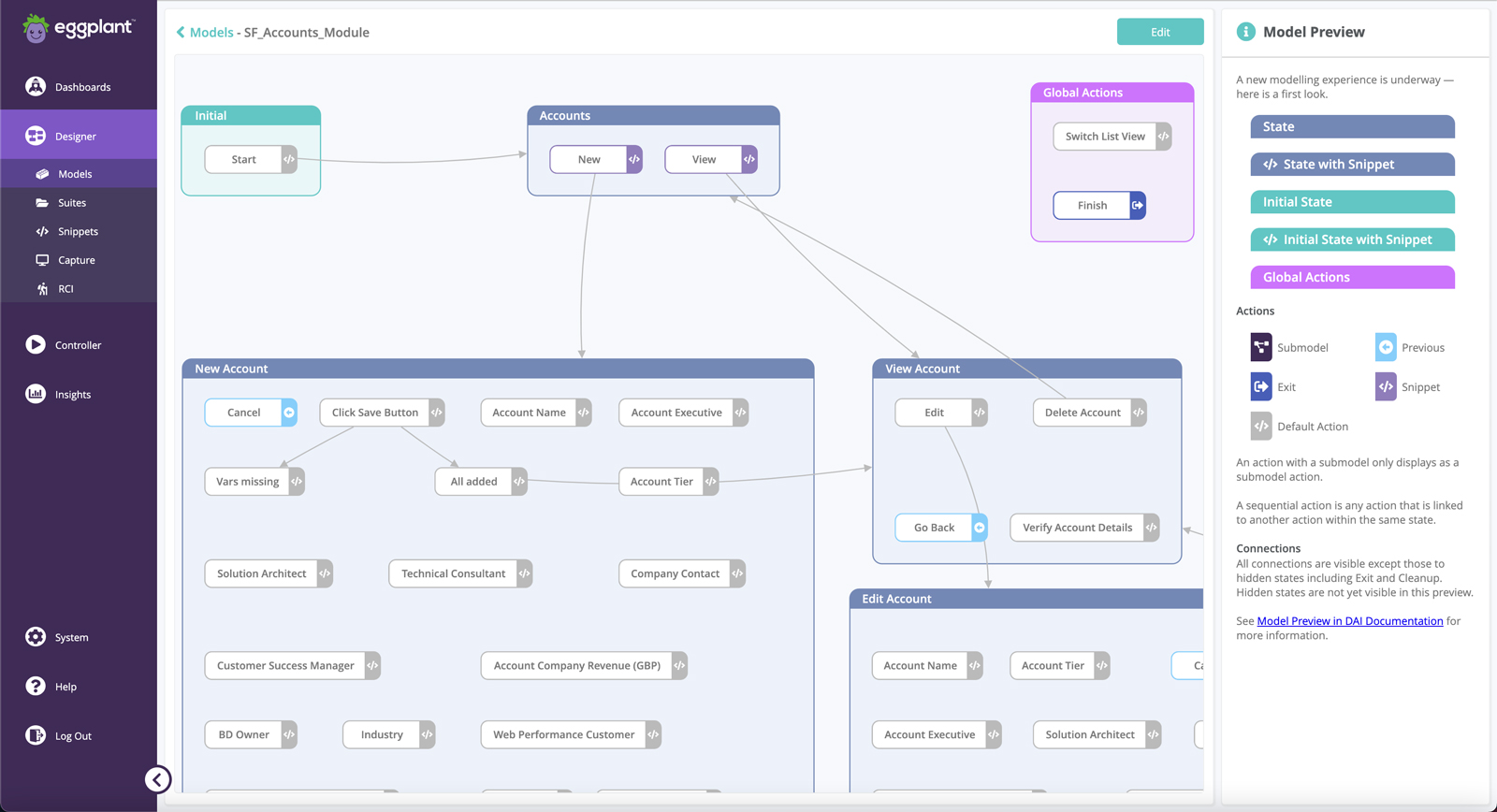 Robotic process automation software from Keysight, called eggplant, automates the completion of repetitive tasks. It's a great alternative for businesses looking to improve performance because it increases productivity and reduces errors.
Features
Any Platform.
The only software development platform that offers an entire end-to-end solution from design to deployment is Any Platform. A full-stack development methodology is used in this solution, which combines CI/CD integration adapters, intelligent computer vision, and API evaluation.
API Evaluation
Using an API evaluation tool provided by Any Platform, developers can check whether their APIs adhere to the Swagger Specification or the OpenAPI Specification. Using the tool, you can check whether your APIs are compliant with additional standards and guidelines like JSON Schema and OAI-PMH.
CI/CD Integration Adapters
Any Platform provides integration adapters for a number of CI/CD systems, including Jenkins, VSTS, and Travis. These adapters let developers build on a single platform and test their code against different environments, like DevOps environments or QA environments, without having to install multiple tools on each system they want to test it on (such as Docker containers).
Intelligent Computer Vision
Any Platform provides cutting-edge computer vision solutions, such as the capacity to identify objects using cameras that are directly mounted on smartphones and tablets. On-device Computer Vision APIEvery platform is based on knowledge and insight. With the help of our vision API, businesses and developers can identify, track, and interact with objects in a variety of situations.
Pega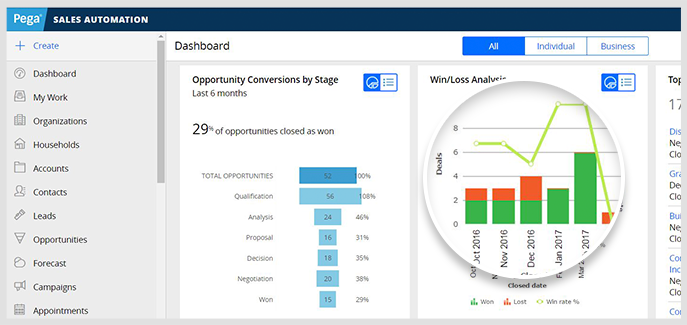 Pega provides solutions and services for large-scale businesses that want to manage their business processes in conjunction with other enterprise systems.
Features
Chatbots & Virtual Assistants
Chatbots & Virtual Assistants can significantly enhance customer engagement and make the overall customer journey easy and friendly.
AI-Powered Decisioning
AI-Powered Decisioning is a system that can learn from historical data and make decisions on its own, without relying on a human team.
Low-Code App Factory
A low-code app factory is a tool that helps software engineers, product owners, and business experts automate the entire development process from requirements to code.
Text Analytics
Text analytics is a powerful tool that can help you understand what people are saying.
Visual Cron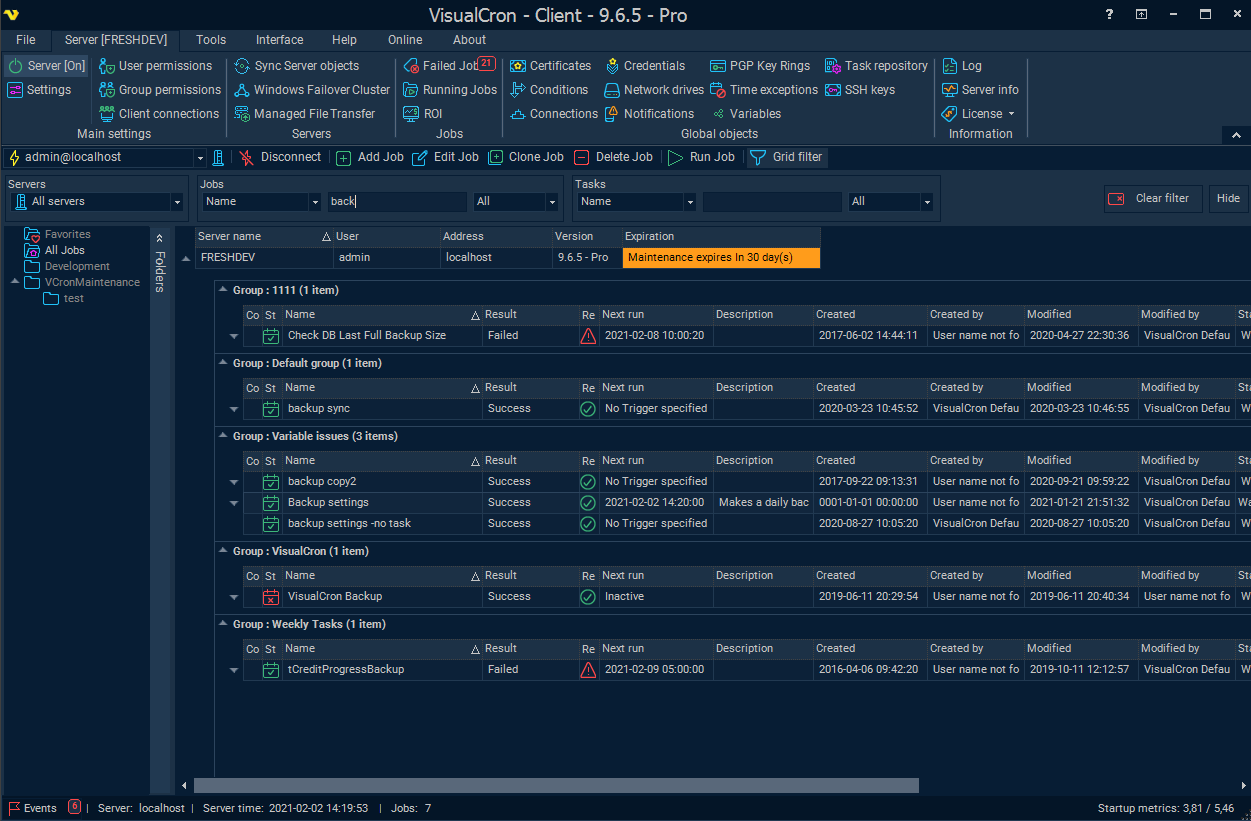 VisualCron is a complete automation and integration solution for Microsoft Visual Studio. It has been designed to make your work easy, quick, and efficient with the ability to configure automated tasks, integrate web services, schedule events, and manage desktop applications.
Features
Eliminate human errors
Rid your business of costly human errors by introducing a Reliable automation platform.
Interact with anything
Interact with any system to eliminate manual processes and save time and money.
Tasks for everything
Tasking allows you to program any three step job with the easy to use interface.
Easy to use interface
Create scripts, monitor workflows and audit your records with ease. Streamline your business today with our intuitive automation platform.
Inflectra Rapise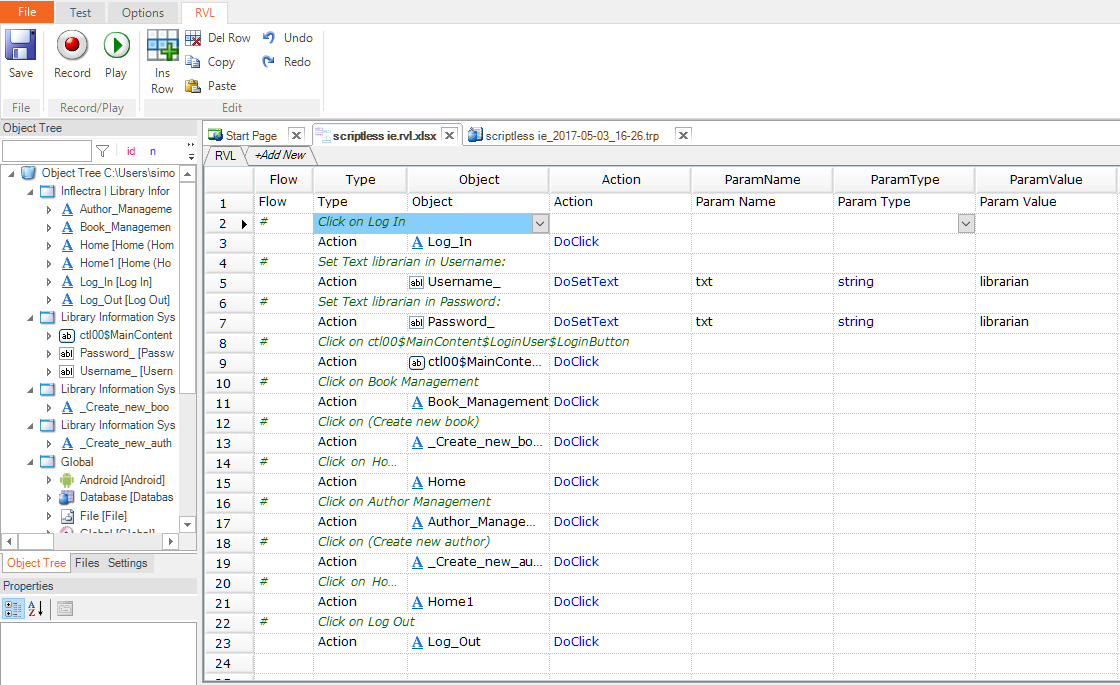 Rapise by Inflectra is the best tool for automating the testing of complex software applications like SAP, MS Dynamics, and Salesforce. Rapise's robust scripting abilities and object recognition engine make it possible to simulate even the most intricate user interactions with your application. If you're looking to automate regression testing or create in-depth test cases for your application, Rapise is the tool for you.
Features
Drag & Drop IDE
The smart way to test! Inflectra Rapise is the smart way to test! With its drag & drop IDE, you can easily script and debug your tests in JavaScript.
Data Driven Testing
Rapise is the perfect tool for data-driven testing. With its powerful scripting language and ability to easily connect to data sources, you can create reliable and comprehensive test suites quickly and easily.
Distributed Testing
The ideal tool for running a distributed automated test lab is Rapise. You can easily manage and keep an eye on your testing procedure from a central location with Rapise and SpiraTest. Rapise offers a complete testing solution with all the tools you require to effectively run your testing procedure.
Powerful Object Manager
One of the most crucial test automation tasks is keeping test scripts up to date with application changes. Inflectra Rapise's robust object manager makes maintaining test scripts simple. Rapise makes it simple and quick to update test scripts to reflect changes to an application.
What's Next?
Businesses might be able to manage their appointment booking process more effectively if several productivity apps were combined into one suite. This would make it easier to monitor development, outcomes, and general success.
By utilizing a variety of business suites like Sales, Developers, Marketing, etc., you can make the most of your technological investments and make sure that your company is operating as smoothly and efficiently as 500apps.
Conclusion
Using the appointment scheduling software, you can control your schedule and appointments. It provides you with a simple layout and a user-friendly interface for managing your schedule so you can see what needs to be done and when. You can easily view your appointments and schedule using this software, which will help you manage your time more effectively.
The best and most well-liked applicant software examples for your company are scheduling applications with intriguing features like Schedule.cc from 500apps.
Visit 500apps now to learn more about our 50-app All-in-One e CRM Software, which is available for just $14.99 per user.
Why Choose 500apps?
#1
All-in-One Suite with more than 50 apps
#2
Everything you need today and in the future for all departments
#3
Unbelievable value - the lowest pricing you will ever find
#4
Hosted in 6 locations for compliance and blazing speeds
#5
24/5 Support - FREE chat, email and phone
#6
Uncapped features - limits you will never reach humanly
#7
Managed and maintained everyday by a dedicated team
#8
No downtime - comes with a 99.9% uptime guarantee
#9
Supports a number of international languages
#10
We've everything covered - 90k+ trust us with their business
Join the SaaS Revolution
All-in-One Suite of 50 apps

Unbelievable pricing - $14.99/user

24/5 Chat, Phone and Email Support