7 Best API Integration Tools for Businesses
Every business knows that APIs are essential for success in the tech-driven world. Whether you're developing software, creating applications or simply connecting systems, having access to robust and reliable API integration tools is essential. But with so many options available, how do you know which is right for your business?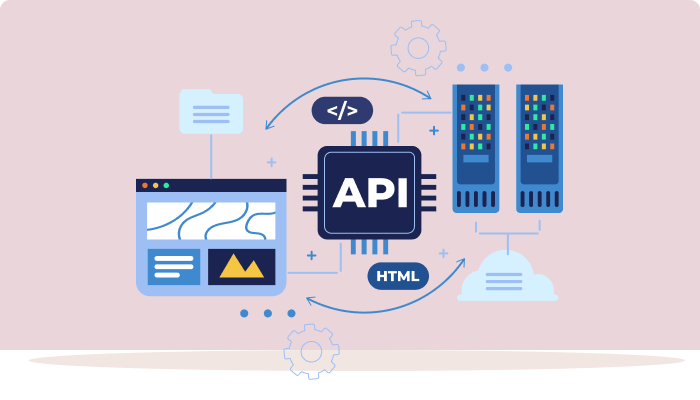 This article looks at some of the best API integration tools on the market today. We'll examine their features and discuss how each can help streamline operations and improve efficiency within your organisation.
So if you want to learn more about integrating data between platforms quickly and easily without sacrificing quality or reliability, then read on! You'll discover valuable insights into seven of the most popular API integration tools. With something here for everyone, let's take a closer look at each platform individually.
An Overview of API Integration
API integration is a process that can help businesses improve their workflow and communications. By connecting different applications, services, and systems, companies can save time and money while gaining access to additional features. With the right mockup software, organizations can automate tasks, streamline communication processes, and collaborate more efficiently across departments. Here are some advantages of API integration:
Cost savings by eliminating manual data entry.
Improved customer experience due to faster response times.
Increased scalability as new services is integrated.
Enhanced security with better built-in encryption protocols.
Improved analytics for tracking performance metrics.
Assess which tools will provide the best results.
Maximize efficiency without compromising safety or quality standards.
Understand how chosen APIs fit into a larger development plan.
Ensure compatibility among all system components.
Exploring the Advantages of API Integration for Your Business
API integration is a powerful tool for businesses, allowing them to quickly and easily connect disparate systems. This can provide immense advantages in terms of cost savings and improved efficiency. For example, a mockup or wireframe tool could create unified customer experiences across multiple platforms, saving time and money and creating better user engagement.
Leverage Unified.cc's easy-to-use platform to quickly and easily integrate APIs and perform powerful operations such as data mapping and transformations in the cloud without deploying additional resources.
Enjoy faster implementation times and more efficient workflow processes for your business.
Utilize our suite of tools, including intuitive analytics capabilities, to monitor performance metrics like latency and throughput.
Maintain peak performance over time with our tailored analytics capabilities.
Our API integration platform provides numerous benefits for businesses looking to leverage technology to stay competitive in their industry – helping them get up and running faster than ever before while also providing reliable scalability options into the future.
7 Best API Integration Tools for Businesses
As businesses grow, so does their need for a reliable and robust system of API integrations. Integrating APIs into your operations, from wireframe design to website mockup generation, can help streamline processes, increase efficiency, and reduce complexity. Here we list the 7 best API integration tools for any business size or budget.
Zapier
Zapier is a powerful and efficient API integration tool for businesses. It offers an easy-to-use mock designer, making it simple to create free website mockups without any coding knowledge. The platform allows users to connect different web applications so that information can be quickly shared between them.
Zapier also saves companies time by automating repetitive tasks such as customer onboarding, collecting customer data reviews, and updating customer databases. Additionally, the automated processes reduce the amount of manual work needed while increasing efficiency throughout the organization.
Mulesoft Anypoint Platform
Mulesoft Anypoint Platform is a powerful integration and development platform that enables businesses to create website mockup designs quickly. It provides the necessary tools and services for connecting different applications, data sources, and devices without writing code. Anypoint Platform simplifies the process of developing custom APIs and streamlining existing ones.
The platform offers an integrated suite of tools that enable developers to build secure connections between disparate systems easily. With its drag-and-drop interface, it allows users to design their integrations with ease. Additionally, Anypoint's library of pre-built connectors helps speed up the development process even further by providing templates and components that can be used in many projects.
Microsoft Azure API Management
Microsoft Azure API Management is a popular website mockup integration tool for businesses. It provides an efficient way to create, deploy, and manage application programming interfaces (APIs). The platform allows developers to quickly design, access, configure, and maintain APIs through its cloud-based portal. In addition to managing existing APIs, Azure also offers tools for creating new ones.
Azure's features make integrating with other systems such as Salesforce, SharePoint, and SAP products easy. Additionally, the service supports open standards like OAuth 2.0 and OpenID Connect, enabling easier application authentication. Furthermore, users can take advantage of advanced analytics capabilities and automated deployment options that help improve the performance of their APIs over time.
Amazon API Gateway
Amazon API Gateway is an invaluable tool for businesses looking to integrate their APIs. It provides a seamless connection between backend services and client applications, allowing businesses to quickly and easily set up secure access points for APIs from anywhere in the world. Amazon API Gateway also offers extensive scalability options so that as the demand for your services increases, you can rest assured that your infrastructure will be able to handle it.
In addition, Amazon API Gateway simplifies authentication processes, making it easy for companies to grant or restrict access to certain service sections. This makes it ideal for companies who want to protect sensitive data while offering customers reliable access points.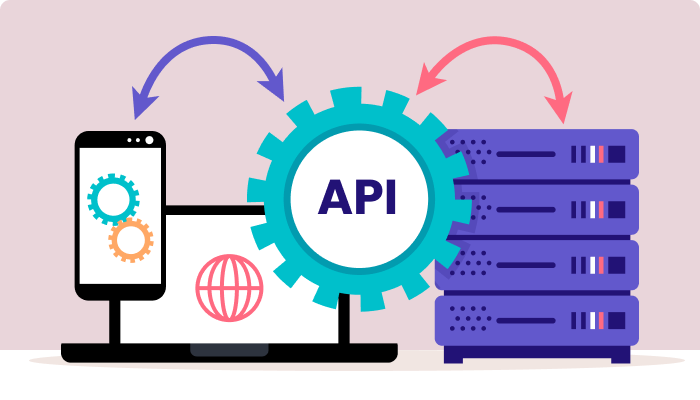 Dreamfactory
Dreamfactory is a cloud-based API integration and management platform that allows businesses to integrate their applications with third-party services. It provides many features, such as automated documentation, authentication, real-time analytics and debugging tools. Dreamfactory also supports multiple programming languages, allowing developers to quickly build APIs without learning any new language or framework.
Dreamfactory's open-source environment enables companies to customize existing code according to their specific needs. Additionally, the platform allows for secure collaboration between different teams by providing role-based access control, ensuring only authorized personnel can make changes in the system.
Unified.cc
Unified.cc is a powerful API integration tool for businesses looking to streamline their operations and improve efficiency. It's tailored towards developers, providing an intuitive UI that makes setting up integrations easy. Plus, it supports multiple protocols, such as REST APIs and SOAP web services. This allows you to integrate with third-party applications quickly, meaning your business can immediately benefit from the latest technologies.
What sets unified.cc, apart from other tools, is its real-time synchronization capabilities. Its sync engine ensures data remains consistent across all connected systems within seconds of an update being made, giving you complete control over how information flows between your apps and databases at any given time. Security features include authentication tokens and encryption protocols, so sensitive data stays safe during transfers.


Get started with the leading API Integration Tool today!
Sign Up 14 Day Trial
Conclusion
API integration can offer businesses various advantages, from improved user experience to cost savings. However, choosing the right API integration tool for your business is essential for optimizing these benefits. The seven best API integration tools, Zapier, MuleSoft Anypoint Platform, Microsoft Azure API Management, Amazon API Gateway, DreamFactory and Unified.cc, each offer unique features that make them suitable for different types of companies.
Ultimately, the most effective API integration solution depends on factors such as the size of your organization and its existing IT infrastructure. By taking into account all possible options and their benefits, you'll be able to find an appropriate solution that will help maximize the potential offered by APIs in your company.
Why Choose 500apps?
#1
All-in-One Suite with more than 50 apps
#2
Everything you need today and in the future for all departments
#3
Unbelievable value - the lowest pricing you will ever find
#4
Hosted in 6 locations for compliance and blazing speeds
#5
24/5 Support - FREE chat, email and phone
#6
Uncapped features - limits you will never reach humanly
#7
Managed and maintained everyday by a dedicated team
#8
No downtime - comes with a 99.9% uptime guarantee
#9
Supports a number of international languages
#10
We've everything covered - 90k+ trust us with their business
Join the SaaS Revolution
All-in-One Suite of 50 apps

Unbelievable pricing - $14.99/user

24/5 Chat, Phone and Email Support